3D Slots
Immerse yourself in the captivating world of 3D slots and prepare for an extraordinary gaming experience like no other! These visually stunning pokies bring gameplay to life with cutting-edge graphics, animations, and cinematic sound effects. Step into a realm where every spin is a spectacle, as the three-dimensional reels spin to reveal intricate symbols and immersive storylines. Look out for bonus features like interactive mini-games, free spins, and cascading reels that add an extra layer of excitement to your gameplay. As a new player, don't forget to take advantage of our incredible welcome bonus of $5000 and 30 free spins, designed to enhance your 3D slot adventure. Join us at Joe Fortune and let the immersive world of 3D slots transport you to new dimensions of entertainment and the potential for massive wins!
Play 3D Slots & Claim Your $5000 Bonus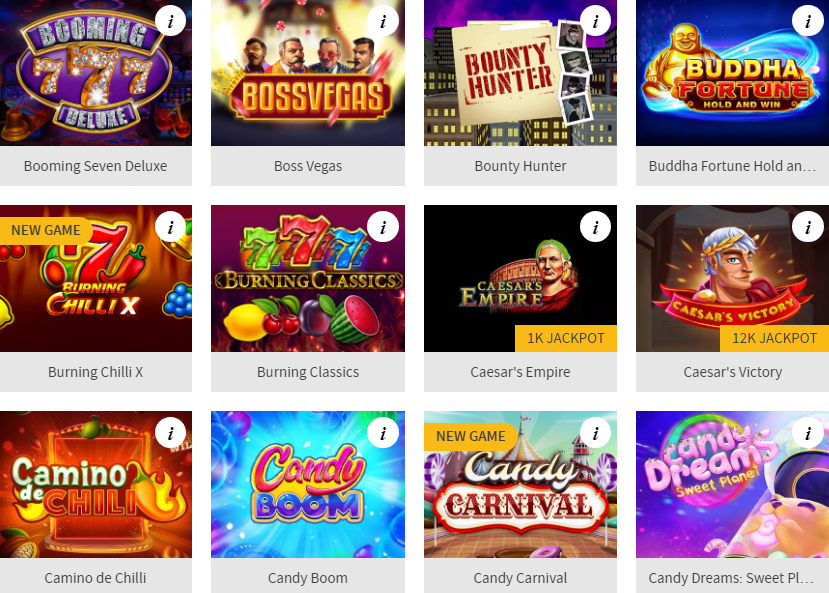 Joe Fortune is a well-established and licensed online casino available for Australian residents. It provides games from leading developers such as Rival and Real Time Gaming, so you know to expect high quality, authentic online slots.
Joe Fortune has over 25 3D slots games available for players. These 3D slots provide a more immersive experience using visually enhanced graphics and beautiful soundscapes. Players will find themselves in a story that involves heroes, villains, and quests.
Players can take advantage of the usual features of slot machines, such as free spins and bonus rounds, with the added benefit of being transported to a beautifully developed video game world.
Sign up to Joe Fortune now to play the full selection of 3D slots.
What are 3D Slots?
3D slots are the next generation of online slot game. They include many of the same features you would expect from typical online slots, but with enhanced visuals and soundscapes.
3D slots create a more immersive experience for players, often using themes, characters and even storylines to make the games more fun.
You'll find 3-reel and 5-reel 3D slot games that have Wild features, unique symbols and bonus rounds.
Some 3D slots will even have exciting bonus rounds that are more interactive and skill-based, adding a video game element to the slots.
There's plenty of choice when it comes to 3D slots. Joe Fortune has over 25 titles on the platform for you to choose from.
How to play 3D Slots at Joe Fortune
Joe Fortune is an online casino available exclusively to Australian players. If you reside in Australia, then it's easy to play at Joe Fortune. All you need to do is sign up.
To register you will simply need to enter your details and make an account. From there, you can make a deposit using any of the banking methods available, from credit card to cryptocurrency.
Once your account is setup, you can navigate the browser-based website to find the 3D slots games that you are looking for.

Benefits of playing 3D Slots at Joe Fortune
Joe Fortune is licensed by Curacao Government authorities, meaning it is a reputable and audited platform for online casino gaming.
Deposit and withdrawal methods are fast and effective and there are several banking methods available. As well as traditional banking methods, players can use cryptocurrency like Bitcoin, Litecoin and Ethereum, and will get additional benefits for using crypto.
One of the major plus points of playing 3D slots at Joe Fortune is the Refer a Friend scheme, which gives you and your friend a bonus when they join and make their first deposit. This, along with the generous welcome bonuses on offer, make Joe Fortune a great choice for 3D slots.
Selection of 3D Slots
So, what about the selection of 3D slots games? Joe Fortune has over 25 3D slots available on the site, with games from leading developers like Rival and Real Time Gaming.
Players will have the choice of 3-reel and 5-reel slots that can be played on PC or mobile. Some of the 3D slots also have jackpots.
Examples of popular 3D slots on Joe Fortune include Captain's Bounty and Gem Saviour.
In Gem Saviour, players will follow the game's hero through four exciting and unique gameplay scenarios. Every spin, the hero will travel and encounter events, relics and monsters. They can collect treasure maps, keys, and win money bags. This is a great example of a 3D slot, combining elements of traditional online slots with RPG gameplay.
In Jungle Delight, players spin the reels in the hope of becoming Madagascar's King of the Jungle. The lone monkey character in this 3D slot will receive gifts of fruit from the island's native animals and hopes to get his paws on the special mystery box.
Other titles available on Joe Fortune include Emperor's Favour, Hip Hop Panda, Medusa, and Tree of Life.
With a large selection of visually stunning, modern 3D slots, players have loads of themes and stories to choose from as they embark on their online gaming adventure on Joe Fortune.
Conclusion
There are many types of pokies available at Joe Fortune, including mobile slots, video slots, progressive jackpot slots, 243 ways pokies, and, of course, 3D slots. These include both 3-reel slots and 5-reel slots for more winning combinations.
All in all, Joe Fortune is an excellent place to enjoy 3D slots. It has lots of choice and each title provides unique themes and gameplay elements to enjoy. Sign up to Joe Fortune today to get started.
FAQ
What are 3D slots?
3D slots are similar to traditional online slots. The difference is they feature sleek, modern visuals, soundscapes, and storylines to immerse the player in video game worlds.
Can I win real money playing 3D slots?
Yes, on Joe Fortune it's possible to play 3D slots for real money. These slots have real money prizes that are paid to your account.
Do I need 3D glasses to play 3D slots?
No, you do not require any special equipment such as 3D glasses to play 3D slots. They can be enjoyed using your usual desktop or mobile device.
Is Joe Fortune licensed?
Yes, Joe Fortune is licensed by Curacao Gaming, making it a safe and fair place to enjoy 3D slots.
How do I get started?
To get started playing online slots, simply sign up to Joe Fortune and make your first deposit.