Ethereum Casino in Australia
Since emerging as one of the most popular and widely used cryptocurrencies in the world, Ethereum has been revolutionizing the way we gamble at online casinos. With anonymous transactions, faster deposits and exclusive bonuses, Ethereum has become the preferred option for many of today's online casino players.
Play with Ethereum & Claim Your Welcome Bonus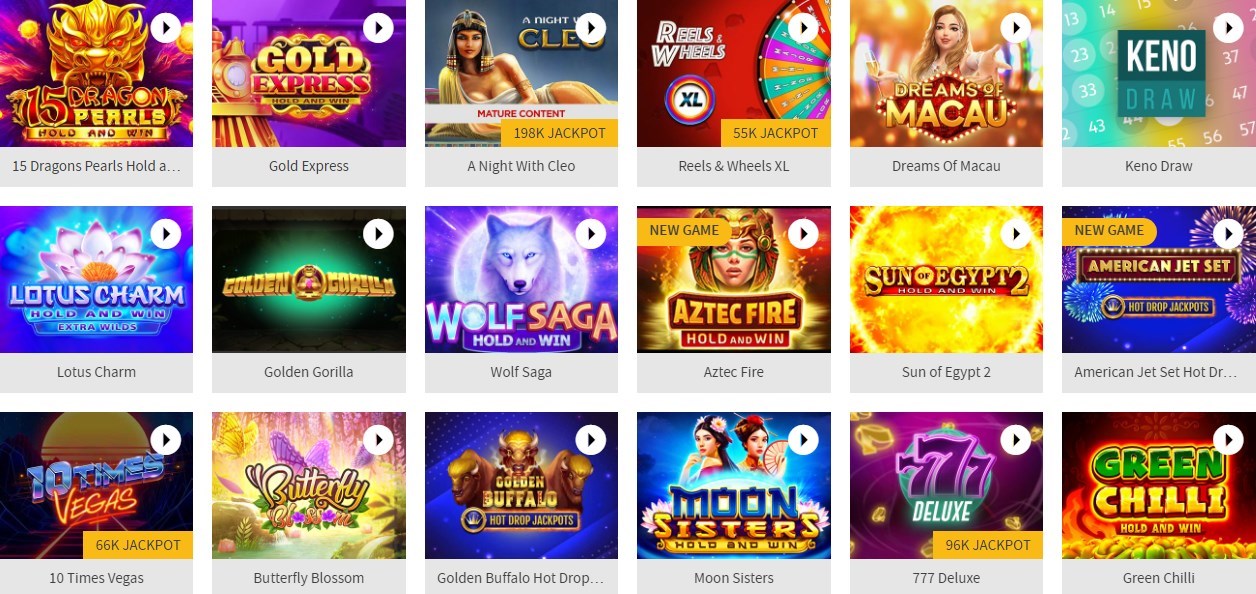 Joe Fortune is Australia's leader in crypto betting and is the best option for anyone looking to gamble with Ethereum.  All our casino games are open for Ethereum betting, including hundreds of real-money pokies across a variety of themes. You'll find everything from classic pokies filled with fruits, diamonds and BARs, to the latest video pokies and progressive jackpots. Of course, let's not forget about their Hot Drop Jackpots, which are added to featured pokies and spice things up with an Hourly Jackpot, Daily Jackpot and Super Jackpot. Just imagine winning one of these huge jackpot payouts and taking all your winnings in Ethereum!
Prefer the action at table games like Blackjack, Bitcoin Roulette and Baccarat? At Joe Fortune, you can bet on all of your favorite table games with Ethereum. Same goes for the Live Casino section, where the action takes place with an actual dealer and cards, streaming live in real-time so you can watch the action unfold onscreen from the comfort of home.
Whether you're new to online gambling or you're a high roller at our crypto casino, Joe Fortune is your best bet when it comes to gambling with Ethereum. In this article, we'll walk you through everything there is to now about betting with this cryptocurrency and show you how our Ethereum casino can super-size your Joe Fortune welcome bonus!
How do Ethereum casinos work?
The Ethereum platform was created in 2015 by Vitalik Buterin, and since then, it has grown to become the second-largest cryptocurrency in terms of market capitalization, behind only Bitcoin. The currency used on the Ethereum network is called Ether, and it's used to pay for transactions and computational services on the network.
Ethereum is a blockchain-based platform that allows developers to build decentralized applications (dApps) using smart contracts. These smart contracts are self-executing computer programs that can automatically enforce the terms of a contract. This has eliminated the need for intermediaries such as lawyers or banks, meaning there is no central authority controlling the network and everything runs on a peer-to-peer basis.
What does all of this mean for your average online casino player? Well, for starters, since Ethereum has no need for intermediaries like banks or payment processors, ETH deposits and withdrawals are processed almost instantly, meaning online casino players can enjoy their winnings faster than ever before. If you're a fan of slots and casino games, Ethereum is the perfect currency to use for online betting and Joe Fortune is the best place to do it!
Are Ethereum casinos legal and safe?
Are you looking for a safe and secure way to bet on your favorite online casino games? Look no further than Ethereum. This digital currency has become a popular choice for online casino players due to its inherent security. When you use Ethereum to deposit funds into your account, you don't need to provide any personal information, such as your name or address. This makes it much harder for hackers to steal your identity or your money.
But what about the legality of casino betting with Ethereum? While this answer can vary depending on where you live, online gambling is regulated in Australia and using Ethereum to place bets is no different than using traditional FIAT currencies. As Australia's leading online casino, Joe Fortune is a safe and secure option for Ethereum betting and allows you to enjoy your online gambling experience with complete confidence and peace of mind.

Advantages of playing with Ethereum at Joe Fortune
Playing with Ethereum at Joe Fortune comes with a fair share of advantages, making it an attractive option for all gamblers to explore. Here are some advantages of betting with Ethereum at Joe Fortune:
Secure Transactions
One of the main advantages of using Ethereum is that it provides a high level of anonymity and security for online transactions. Unlike credit cards, which require personal information and verification, Ethereum transactions are conducted using a private key that is unique to the user. This means that your personal information remains secure and confidential. Additionally, Ethereum uses advanced blockchain technology, making it impossible for hackers to tamper with your funds.
Huge Bonuses
As Australia's top crypto casino, Joe Fortune has a number of bonus offers and special promotions for players who use Ethereum as their preferred payment method. If you're a new casino player, be sure to take advantage of our Crypto Welcome Bonus and boost your account balance with up to $5,000 in free bonus money, but more on that later!
Fast Deposits
Another big benefit of playing with Ethereum at Joe Fortune casino is that the deposits are processed far quicker than any of the more traditional options. With Ethereum deposits, you won't have to wait for days for your money to be processed. The speed of Ethereum transactions is especially important in live casino games where time is of the essence.
Low Fees
Compared to traditional casino deposit methods, Ethereum transactions tend to incur lower fees. This means that you get to keep more of your hard earned money in your account. The lower transaction fees are a result of the decentralized nature of Ethereum, which eliminates the need for intermediaries, such as banks.
How to make an ETH deposit at Joe Fortune
Making an Ethereum deposit at Joe Fortune casino is an easy process and arguably the quickest way to add money to your digital bankroll. If you're new to our casino, you'll need to start by creating your very own Joe Fortune account. You'll also need a digital wallet to hold your Ethereum balance before transferring it to your Joe Fortune account. There are countless e-wallets out there to choose from so be sure to choose one that's reliable and compatible with Ethereum.
Once that's done and you're signed in to your Joe Fortune account, simply hit the green 'DEPOSIT' button in the top-right corner of the casino to view all of our available deposit options. When you select Ethereum as your preferred deposit method, a custom QR code is generated and presented on the screen. You're able to scan this QR code with your digital wallet via your smartphone or mobile device. You can also launch the wallet on your browser directly and send the Ethereum over manually by copying and pasting the address provided.
Once the Ethereum deposit has been completed, you'll get a pop-up message confirming the transaction and providing a reference number, along with all of the deposit details like the address when your funds were sent and the exchange rate used. Your Ethereum deposit should be received by Joe Fortune nearly instantly and the funds will be automatically added to your account balance, leaving you ready to win big at our crypto casino!

How to withdraw your winnings using Ethereum
They say a penny won is better than a penny earned, and I think that may be even more true when it comes to Ethereum. One of the best parts about betting with Ethereum at Joe Fortune is that you can withdraw your winnings the exact same way. There's just something exhilarating about gambling with this valuable cryptocurrency that feels extra special!
Assuming your digital wallet supports Ethereum, the first step is deciding how much money you'd like to withdraw from your account. Cryptocurrencies like Ethereum actually come with lower withdrawal minimums compared to traditional deposit methods, providing you with even more flexibility when it comes to managing your money.
As long as you meet all the withdrawal requirements, you just need to choose Ethereum as your preferred deposit method. From there, simply enter the amount you'd like to withdraw from your Joe Fortune account and provide your digital wallet address where you'd like your Ethereum winnings to be sent. The funds should arrive within just 24 to 48 hours, leaving you free to enjoy your crypto casino winnings!
Claim Your $5,000 ETH Welcome Bonus
Ethereum players get tons of great perks at Joe Fortune casino, including a $5,000 ETH Welcome Bonus. This bonus offer is exclusive to new players who make their initial deposit with Ethereum and is the perfect way to boost your bankroll before enjoying all the fun and excitement of our online casino. With 5,000 good reasons to get started at Joe Fortune casino, what are you waiting for? Join the party and claim your bonus cash today!
First things first, let's talk about how you can claim this exclusive ETH Welcome Bonus. It's simple, really. All you have to do is make your initial Joe Fortune casino deposit with Ethereum, and the bonus will be automatically added to your account. You don't have to do anything else! By making your initial deposit with Ethereum, you'll enjoy a 150% match bonus up to $2,000 ETH, plus 30 Free Spins to use on your favourite pokies.
Your second Ethereum deposit will earn a 75% match bonus up to $1,000 ETH, while your third Ethereum deposit will net you a 120% match bonus and an additional $2,000 ETH. Put that all together and you've got a total of $5,000 ETH in bonus cash. And the best part is that you can use this bonus crypto on any of our games, so you'll have the freedom to choose what you want to play. From crypto pokies and crypto blackjack to live casino games and progressive jackpots – with $5,000 ETH, the sky's the limit!
Other cryptocurrencies accepted at Joe Fortune
Ethereum may be one of the most popular deposit options with Joe Fortune casino players, but there's a whole bunch of other cryptocurrencies that you can use to get in on the action. It's like a buffet of digital currencies, and we've got everything you need to satisfy your appetite for excitement.
First up, we've got Bitcoin (BTC). You've probably heard of this one – it's the OG of cryptocurrencies. It's like the granddaddy of them all. Bitcoin is perfect for those who want to gamble with a tried-and-true digital currency that has been around for over a decade. And with its high market cap and widespread adoption, you can rest assured that your Bitcoin is safe and sound.
Joe Fortune also accepts crypto deposits in Bitcoin Cash (BCH) and Bitcoin SV (BSV). These two cryptocurrencies came about as a result from a hard fork in Bitcoin and both are great options for anyone who wants to gamble at a Bitcoin SV or Bitcoin Cash Casino with a digital currency that offers fast and reliable payments.
Next, there's Litecoin (LTC). This is like the younger sibling of Bitcoin – it's fast, cheap, and easy to use. It's perfect for those who want to get in on the crypto gambling action at a Litecoin casino without breaking the bank. Litecoin is a fun way to gamble and can serve as a solid investment, as well.
Finally, we have Tether (USDT), which is a stablecoin that is pegged to the value of the US dollar. This means that the value of Tether remains stable and doesn't fluctuate like other cryptocurrencies. It's a great choice for those who want to gamble with a digital currency that offers the stability and security of traditional fiat currencies. Plus, with its low volatility, Tether is a great way to manage your bankroll and stay in control of your gambling budget.
Whether you prefer Ethereum or any of our other accepted cryptocurrencies, Joe Fortune delivers Australia's best crypto casino experience and will have you on the edge of your seat all day long!