Live Roulette in Australia
If you're a fan of roulette, then you know there's nothing quite like the experience of playing with a live dealer. Part of the fun that comes with playing this popular live casino game is watching that little ball get dropped by a live dealer into a spinning wheel. With live roulette at Joe Fortune Casino, you can enjoy that same live experience from the comfort of your own home. So get comfy in your best pajamas, pour yourself a drink and get ready to play some live dealer roulette.
Spin the Roulette with Real Croupiers at Joe Fortune

How does live roulette work?
First things first, let's talk about what makes live dealer roulette so exciting. For starters, you get to play with a real dealer who's right there in front of you, dealing the cards and spinning the wheel. You can watch as the ball bounces around the wheel, feeling the tension rise as it gets closer and closer to its final resting place. And when it finally does land, the rush of adrenaline is like nothing else!
Live dealer roulette is a unique experience that combines the thrill of playing live roulette with the convenience of online casinos. When you play live roulette at Joe Fortune, you'll have a real dealer calling the shots in real-time via live stream from our private studio. You'll be able to watch the action unfold before your very eyes, and see if it comes to rest on your lucky number!
Of course, it's not just about the thrill of the game – live dealer roulette is also incredibly social. You can chat with the dealer and other players at the table, creating a real sense of community and camaraderie. Since it's all happening in real-time, you get to experience the same level of excitement and tension as you would in a real casino.
With live dealer roulette, you have a wide range of betting options to choose from, so you can tailor your game to suit your own personal style. Whether you prefer to play it safe with a simple red or black bet, or you like to take risks with more complex bets like corners or splits, there's something for every type of roulette player.
Join the fun of live roulette today at Joe Fortune Casino and experience the ultimate in online betting excitement. Whether you're a seasoned roulette player or a newbie to the game, live dealer roulette is the perfect casino game to get your adrenaline pumping. Plus, with real dealers and live chat, you'll never feel like you're playing alone!
Playing live roulette for AUD
The rules and betting options for live roulette are pretty much the same as you would find at any brick-and-mortar casino. The objective of the game is to correctly predict which number, colour or group of numbers the ball will land on when the wheel stops spinning. The wheel is divided into numbered pockets, ranging from 0 to 36, and coloured in red and black.
Before the live dealer spins the wheel, players place their bets on the table. There are a variety of betting options available, including inside bets, outside bets, and special bets.
Inside bets are placed on the numbered pockets on the table and offer higher payouts but lower odds of winning. The most popular inside bets include betting on a single number, a split bet which is placed on two adjacent numbers, a street bet which is placed on three consecutive numbers in a single row, a corner bet which is placed on four numbers that meet at a corner, and a six-line bet which covers six numbers in two adjacent rows.
Outside bets are placed on the areas outside of the numbered pockets, and offer lower payouts but higher odds of winning. These include betting on the colour of the pocket, whether the number will be even or odd, whether it will be in the low (1-18) or high (19-36) range, and whether it will be in a particular dozen or column.
Once all bets have been placed, the live dealer spins the wheel and drops the ball. Players can watch the ball as it bounces around the wheel and finally lands in a pocket. The live dealer will then announce the winning number and all winning bets will be paid out on the spot.
At Joe Fortune Casino, we offer a variety of live dealer roulette tables with different minimum and maximum bets to suit every player's budget. We also have professional and friendly dealers to ensure that every game runs smoothly and is an enjoyable experience for all!
What live dealer roulette games can you play at Joe Fortune?
There are two main types of live dealer roulette available at Joe Fortune Casino: American live roulette and European live roulette. While both games share some similarities, they also have some significant differences that make them unique and exciting in their own way.
American live dealer roulette is a popular variation of the game that features 38 numbered pockets on the wheel, including two green pockets marked with a single zero (0) and double zero (00). The game is played in the same way as other versions of roulette, with players placing bets on where they think the ball will land on the spinning wheel.
On the other hand, European live roulette has only 37 numbered pockets on the wheel, with a single green pocket marked with a zero (0). This gives the player a slightly better chance of winning compared to American roulette. European roulette is also known for having more favorable odds edge, making it a popular choice for most online roulette players.
No matter whether you choose American live dealer roulette or prefer the European version of this classic casino game, you'll enjoy an immersive and authentic casino experience from the comfort of home!
Advantages of playing live dealer roulette at Joe Fortune
From our generous welcome bonus to an authentic casino experience, there are many advantages that come with playing live roulette at Joe Fortune Casino. Here's a quick look at just a few of the benefits enjoyed by our live dealer roulette players.
Smoother casino experience – Perhaps no casino game is better suited for the live dealer format than roulette. With Joe Fortune's fast video streaming, high clarity cards and an intuitive user navigation designed for players of all levels, you'll be in complete control of your live dealer experience.
On-the-go access – Joe Fortune Casino has a responsive design across desktop, mobile and tablet, meaning you can play live roulette from home or while you're on the move. Whether you're relaxing on the couch or waiting for the bus, you're never more than a click away from some live dealer fun!
Big welcome bonus – If you're new to Joe Fortune Casino, you can boost your balance with a massive $5,000 Welcome Bonus. Applied to your first three deposits, this is the perfect way to boost your bankroll and all that extra bonus money will get you more spins at our live dealer roulette tables.
Exclusive promotions – As Australia best online casino, Joe Fortune has a ton of great promotions. From our weekly deposit bonuses to our Refer-A-Friend offer, there are lots of promotions available to Joe Fortune players.
Social interaction – With the ability to chat with the live dealer and the other players at the table, our live dealer roulette games provide a fun social element to the game. This authentic experience is made possible through the use of high-quality video streaming technology, ensuring that you never miss a beat of the action.
Wide range of deposit options – Joe Fortune have a wide range of deposit options available to them when funding their account. In addition to traditional deposit methods using credit cards and prepaid cards, our online casino also accepts deposits with popular cryptocurrencies like Bitcoin (BTC) and Ethereum (ETH).
American & European tables – Why choose just one type of roulette when you can play both? Joe Fortune has roulette tables for both the American and European versions of the game, giving our live dealer players the best of both worlds. Each variation has its own unique rules and gameplay, so you can choose the one that best suits your style and strategy.
24/7 support – Joe Fortune Casino offers full-time customer support to ensure that you always have access to help when you need it. Our team of friendly support agents are available to answer any questions or concerns you may have about live dealer roulette or any of our other casino games.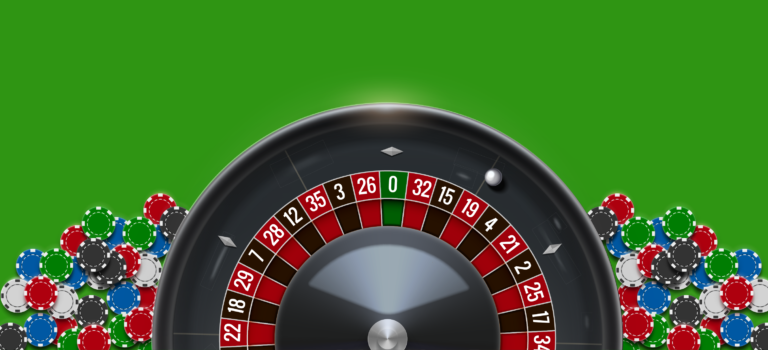 How to get started with live roulette at Joe Fortune?
Once you've got your lucky numbers picked out and you're ready for some live dealer blackjack, start by creating a Joe Fortune account. This is a straightforward process and will give you full access to hundreds of fun real-money casino games, including all our live roulette tables.
Before you can place any bets at our live dealer tables, you'll first need to make a deposit and load up your bankroll. As mentioned earlier, Joe Fortune has a number of deposit options available, including FIAT currencies like AUD and USD, as well as crypto such as Bitcoin (BTC) and Ethereum (ETH).
When logged into your account, simply click on the green 'DEPOSIT' button in the top-right corner of the screen. This will pull up the cashier with a list of available deposit options. All you need to do is select your preferred deposit method, input the necessary information and confirm your transaction. The funds will then be automatically added to your Joe Fortune account, leaving you ready to enjoy some real-money live dealer roulette!
Play live dealer roulette with Bitcoin and other cryptocurrencies
With crypto's sudden rise in popularity over the past few years, more and more online casino players are looking to bet with their preferred digital currency. As a crypto-friendly casino, Joe Fortune has got you covered and will accept deposits in Bitcoin (BTC), Ethereum (ETH), Litecoin (LTC), Bitcoin Cash (BCH) and Tether (USDT).
It's not hard to see why crypto is such a popular deposit option at our online casino – with faster deposit times, bigger bonuses, lower fees, higher withdrawal limits and several other major benefits, crypto is perfect for real-money betting at an online casino. You can bet with crypto at all of our live dealer roulette tables, giving you the chance to cash in with this new form of digital money.
What other casino games can you play at Joe Fortune?
Live roulette is just the tip of the iceberg at Joe Fortune Casino. We're proud to offer Australians a wide range of real-money casino games, including hundreds of online video slots and all of your favorite table games. Our live dealer section also includes several popular casino games, including live dealer blackjack, roulette, live baccarat and super 6. Head over to Joe Fortune Casino now and find out what the excitement is all about!
Get in the game with Joe Fortune's live roulette. Chat with our professional dealers in real-time via live stream as you bet on your lucky numbers for the chance to win big!