Types of Pokies
Welcome to the Joe Fortune guide on the various types of pokies we offer! Get ready to explore the diverse and exciting world of online pokies. Discover a plethora of captivating themes, unique gameplay mechanics, and thrilling features that will keep you entertained for hours on end. From classic 3-reel pokies to modern 5-reel video slots, we'll delve into the different types and variations available. Uncover the secrets behind progressive jackpots, bonus rounds, and special symbols that can lead to massive wins. Whether you prefer adventure-themed pokies, fantasy realms, or even sports-inspired slots, our guide will help you navigate through it all. Join us today and experience the incredible variety of pokies at Joe Fortune!
Discover the Many Types of Pokies & Claim Your Bonus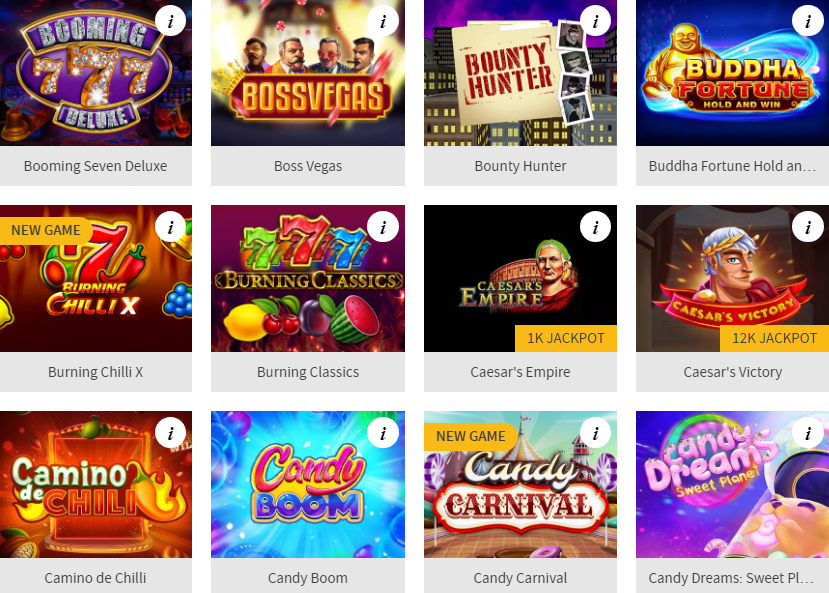 Let's be honest – there's no shortage of online casinos or types of pokies they offer you. They all look to bring you to their website and keep you there with attractive offers and a host of casino games. When presented with such a saturated marketplace, finding the top digital casinos at first glance can be challenging.
One thing that highlights the quality of a casino is how many games they offer. Joe Fortune Casino has one of the widest ranges of pokies you're likely to find online.
You can play progressive jackpot pokies, 3-reel classic reels, video slot machines and a host of other games – but we will explore them all in further detail.
You might prefer specifically themed pokies. Again, if this is the case, Joe Fortune Casino have you covered. You can play Irish-themed slot games, fruit-themed pokies, and cricket-themed pokies. We won't name them all, but there are hundreds of types of pokies to choose from.
You can sample some of the ones that catch your eye and use the attractive welcome bonuses to capitalize on what's on offer to ensure your money goes further. Most online casino players choose to play their games from the sanctuary of their homes on their mobile phones, so let's start by looking at some of them.
Mobile Slots
Mobile slots are big business – the digital casino industry is worth billions annually, and this is arguably the strongest arm of the entire sector. But ultimately, it's all about offering the best product, with the fewest issues and the most interactive and engaging gameplay.
With developers working tirelessly, Joe Fortune Casino brings convenience to your fingertips. You don't need to download an app, sit through boring adverts or jump through hoops to start playing mobile slots. Instead, all you need to do is go to their website, choose your game, and away you go.
Slots on mobile phones are the future of the casino industry. Joe Fortune Casino is aware of that. This is why they have placed vast time, resources, research and development to bring you the optimum mobile slot experience.
Video Slots
You won't be disappointed if you're looking for types of pokies on Joe Fortune Casino. Video slots work just like any other pokie game. The only difference between a video slot and other pokies is that they generally contain more multimedia and aren't mechanical. They'll include high-quality graphics, video clips and more interactive multimedia.
Progressive Jackpot Slots
If you're looking to land a prize that's above and beyond the standard jackpot, then a progressive jackpot pokies game is what you need to watch. These online pokies have the same look and feel as others, but the only difference is that a separate jackpot takes a small amount of each bet and pays it all out randomly at any given time.
Once the progressive jackpot slot pays out, the main prize resets and another lucky hopeful attempt to land the big prize. Not only can you play your slot game, but there's an added potential bonus of an enhanced jackpot at no extra cost, so it is easy to see why they're continuing to explode in popularity.
3-Reel Slots
Casino games don't get more iconic than the 3-reel slots. Even for people who don't play casino games, the 3-reel slot is the most iconic and noticeable machine you can find anywhere in the casino. The original idea of the slot machine over 100 years ago first rose to prominence using a 3×3 grid reel, using only fruit symbols like lemons and cherries etc.
Although they've developed an incredible amount since the game's main design remains untouched, the 9-symbol grid interface is a foundation for a slot game that still maintains enormous popularity. You can play traditional fruit-themed 3-reel slots at Joe Fortune Casino, and many choices are available.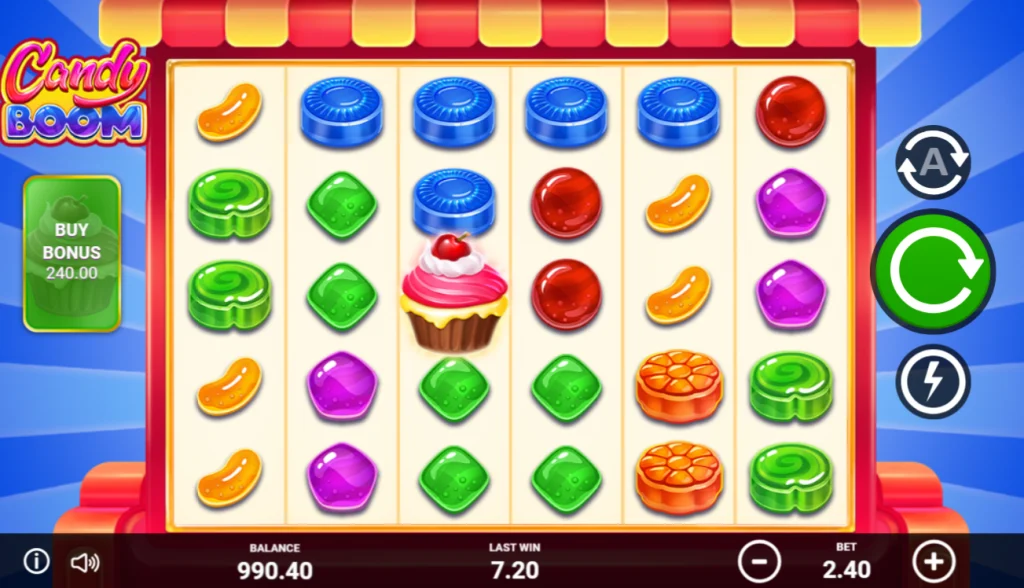 5-Reel Slots
5-reel slots were a natural progression once the popularity of the 3-reel slot became quickly apparent. There are more win lines and symbols across a 5×5 grid; as you can imagine, the payout prize is more challenging to hit from a mathematical perspective.
In addition, you usually hoover up a larger prize when playing these types of pokies as if you combine a few winning symbols; the pay lines are more significant due to the higher number of symbols in play.
You won't be shocked to hear that Joe Fortune Casino also has dozens of 5-reel games, widespread across various themes and potential max payouts. All pokies have low, medium, or high volatility, highlighting how likely or how often they pay out. Some have more potential winning combinations than others, so it's always best to browse the full scope available.
3D Slots
3D slots aim for the same visually captivating experience as video slot machine games. While they overlap in some aspects, designers of 3D slots attempt to bring a more immersive gaming experience. Unfortunately, it falls short of the 3D experience in the movie theatre, and nothing will jump out.
Designers often use the highest quality graphics, like those in top console gaming. This is because 3D slots, and pokies in general, are huge businesses. Therefore, the world's best game designers continuously think of new and improved ways to optimize your pokies experience.
Ensuring you have the most engaging experience is paramount to reputable and established brands like Joe Fortune Casino. They will leave no stone unturned to bring you the best 3D slots.
243 Ways Pokies
If you're looking for more ways to win, 243 ways pokies are the type of slot game you have been looking for. It has its name because there are 243 ways to win, surprisingly!
A 243 pokies grids consist of a 3x3x3x3x3 reel – the total sum. This differs from a standard 5-reel; there are more ways to win, with more overlapping pay lines. You can select from dozens of 243 pokies games at Joe Fortune Casino, as they all contain different themes, graphics, and music.
Final Thoughts on Pokies
As highlighted today, online gambling in Australia is becoming a more significant market year after year. However, with world-class game designers moving into the sector and highly reputable operators like Joe Fortune Casino, the person who ultimately benefits the most from this is the player who uses online slots bonus promos to play and use the best payment methods for online pokies.
We've covered the basics in today's pokies guide. But, as with anything in life, the best way to learn is by doing – so take a trip to Joe Fortune Casino and explore what's on offer.
FAQ
What different types of pokies are there?
You can choose from several types of pokies. For example, there are video pokies, progressive jackpot pokies or 3-reel slots, or 5-reel slots. Some games have much more significant, expansive grids of up to 10×10, and let's not forget the 3D slots, which aim for an immersive, multimedia focused experience.
What are classic pokies?
It's the game in its purest form, how it was in the beginning, with fewer bonuses and 3×3 reels, which are better suited to the traditional pokies purist. Nevertheless, this is one of the pokies that has proven popular before, during and after the introduction of digital casino gaming.
What are multiplier pokies?
Usually, video slots contain this feature. If you unlock an element which includes a multiplier, it multiplies your winnings. This can sometimes be a 4-figure multiplier, so some of the jackpots will cause you to sit up and take notice if you're one of the lucky few who activates it.
What are bonus feature pokies?
Bonus feature pokies include a whole host of additional gaming features. This includes but isn't limited to free spins, multiplier symbols, and smaller mini-games within the genre of pokies game you decide upon.