Online Gambling in Australia
Embark on an unforgettable online gambling journey in Australia with Joe Fortune! Get in on the action and seize our unbeatable $5000 welcome bonus along with 30 free spins for new players. Prepare to be captivated by our mesmerizing selection of games, boasting immersive themes, jaw-dropping graphics, and exhilarating features that will keep you hooked. Whether you're a rookie or a seasoned pro, our user-friendly platform guarantees a seamless gaming experience. Don't let the opportunity slip away – join us now and unleash your Australian online gambling adventure at Joe Fortune!
Gamble at Joe Fortune & Claim Your Bonus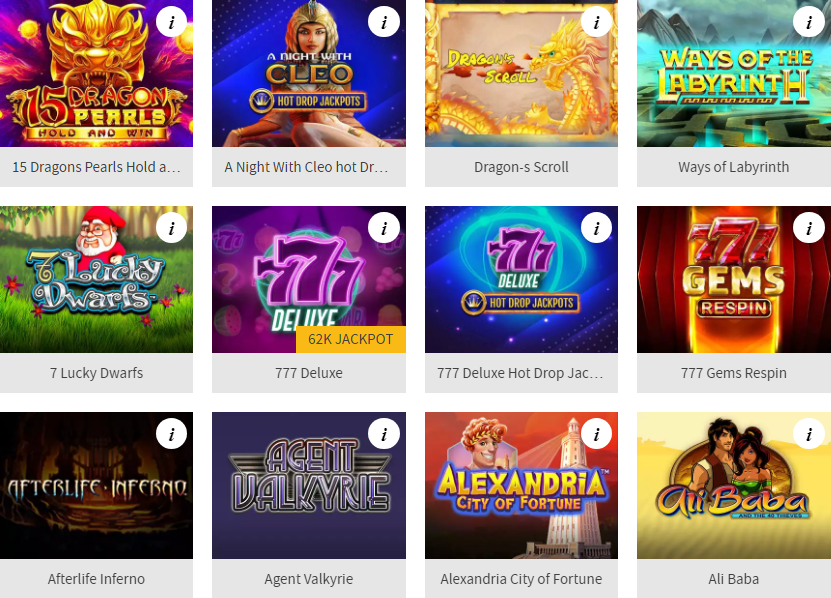 You're a member of the Joe Fortune Online Casino gang now. Gang signs include one jacked-up pokie finger making a slam-down motion over a spin button. A pleasant smile and a nod works, too.
To explore your stomping grounds, you'll need a brief initiation to the best online gambling site in Australia. The good news is that you're already here, so we can get ourselves straight into third gear and I'll start to show you all there is to know.
With our online casino, you can:
Play on your phone from anywhere in Australia. From your bed. From your office breakroom (and/or bathroom). From the porcelain throne. From the sweaty armpit of some big guy's shirt as you negotiate public transport at peak hour.
Have access to progressive jackpots that can reach hundreds of thousands of dollars
Win Hot Drop Jackpots that must drop by certain times
Collect massive bonuses to use towards your game
Contain the daily grind to your biodegradable coffee cup, and infuse your day with the nation's finest thrills
Whoa! Hold your horses, my friend. I see you're already packing up the car with a tent, a portable speaker, emergency flares, two fancy dress costumes… Look, I know you can't wait to run loose in my playground like a six-year old at a birthday party, but first let me show you where you might kick off your journey across this vast, island continent of jackpots.
Best Online Pokies in Australia: Reviews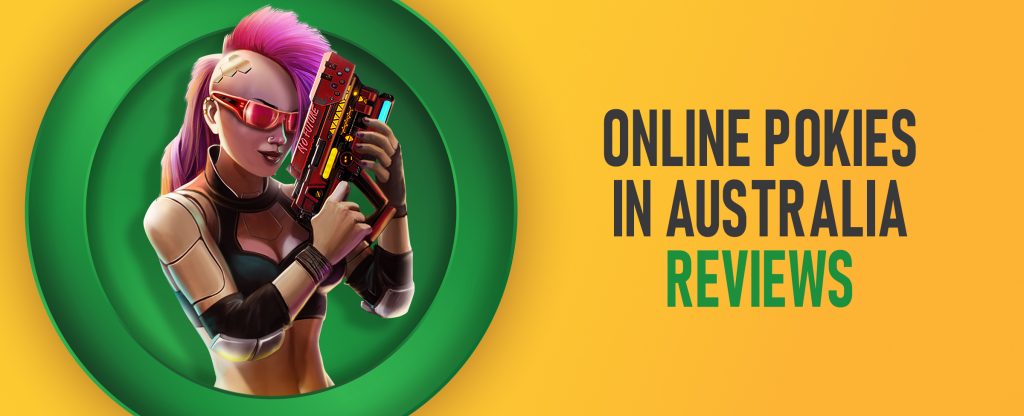 You'll find all kinds of pokies in Australia. This ain't no one-flavour nation. We've got the best online pokies in Australia reviews, each with its very own fancy features to sweeten the pot.
If you want to find the best one, then follow these tips.
Play in practice mode to get a feel for the theme. See if it passes the vibe check.
Check the payout percentage, or RTP. It's in the paytable.
Review the features and bonuses. Are there enough to your liking for today?
Ensure your session is safe. This one's more of a formality since everything at Joe's is safe and secure.
Is your game available on mobile? Short answer, yes. They all are. That's kind of my thing.
Can you play via crypto? Again, I'll save you some time. And the speed, cost, and convenience will make you happy that you did.
Online Pokies in QLD and Brisbane
While any pokie at Joe's can be played from anywhere, there are some in particular that might please your soul depending on where you live.
Queensland and Brisbane, we'll start with you.
Online pokies in QLD and Brisbane need to be beachy and outdoorsy. Bikini Paradise is like spinning one of the best online pokies in QLD on the white sand of Whitehaven Beach, but with some extra eye candy and up to 20 free spins with stacked Wilds.
Of course, if you're in Brisbane, you'll need pokies in Brisbane that show the same flashy luxury as you're used to from Brisvegas. Or… not. But let's say it is. In that case, 10 Times Vegas should suit your show-off style just fine. Especially with 10x Wild multipliers and a progressive jackpot in the mix.

Online Pokies in Adelaide and South Australia
Online pokies in South Australia are best enjoyed with a glass of local 2019 Shiraz from Barossa Valley.
While you taste your pokies on the side, you'll want to do like your fellow South Australians and soak up some culture. Opera of the Masks is one of the best online pokies in Adelaide and South Australia, in particular. It's a classy performance of the Chinese opera complete with detailed changing masks and 10 free spins with stacked Wilds.
As for other pokies in Adelaide and spanning the rest of South Australia, Animal Wilds is a top choice assuming those in rural areas. Your experience with wildlife should come in handy as you dodge wild crocs, bears, and giraffes, but all for the good cause of multiplying Wilds of up to 10x.
Online Pokies in NSW and Sydney
Online pokies in NSW and Sydney have to have a laid-back attitude, a good sense of humour, and a penchant for banter. That's Larry's Lucky Tavern in a nutshell. You'll laugh it up with this leprechaun over a few pints, expanding Wilds, and 10 free spins with tripled wins. It's one of the best pokies in NSW!
Don't worry Sydney, I know you dance to the beat of your own drum. For you, I've got something special. You're overflowing with business and tourism, so you'll need online pokies in Sydney like the Fury of Zeus to keep it all in check.
Release the power of the random progressive jackpot straight from Mount Olympus the next time you see a dopey but well-meaning tourist slowly waddling on the sidewalk while they snap pictures of the opera house. They'll get the hint.
Online Pokies in Melbourne
Assemble the plaid shirts, long beards, and thick-rimmed glasses. I see you, Melbourne, and I've got some online pokies in Melbourne to play in your artisanal cafes.
These are the best pokies in Melbourne that stand the test of cool. What could be cooler than roaming the streets of a punked-out dystopia? So Orwell.
Cyberpunk City is a great place to start, and the pink mohawks and questionable makeup choices will feel just like a walk to the bus stop on a Tuesday in Melbourne. It's made even better with a progressive jackpot that is awarded at random.
Or how about we celebrate the sporting culture? Cricket Legends can be fired up alongside the next Boxing Day Test Match, and you can smash it for six with stacked and expanding Wilds and tumbling reels.
Online Pokies in Perth and Western Australia
Stunning beaches, expansive deserts, rugged coastlines, and picturesque national parks. Pokies in Western Australia should be wild and outdoorsy just like the folks who live there.
If you squint a little, the Africa Goes Wild pokie looks a bit like the plains of the Kimberly region. And likely just as smouldering. This vast, golden savanna is brought to life by a stampede that helps trigger free spins with Wild multipliers of 2x.
As for online pokies in Perth and Western Australia, Aztar Fortunes seems to have your number.
The half-beast side of the main centaur character does well to navigate the tricky Perth and surrounding terrain. The good-natured personality of the human side ensures you can still interact successfully with others… but from afar. It all comes together for a max win of 500x your stake and a bonus round where you fight a Perth-born (probably) beast.
Online Pokies in Tasmania
We haven't forgotten about you, dear Tassie, our quirky cousin-state of Australia.
Online pokies in Tasmania should be just as unpredictable and fun as the weather. Sounds a lot like Goblin's Gold. Whatever sorts of invaluable and precious treasures you guys are hoarding over there on your beautiful oasis, you can be sure to find something similar in this pokie with free spins and wandering Wilds.
Conclusion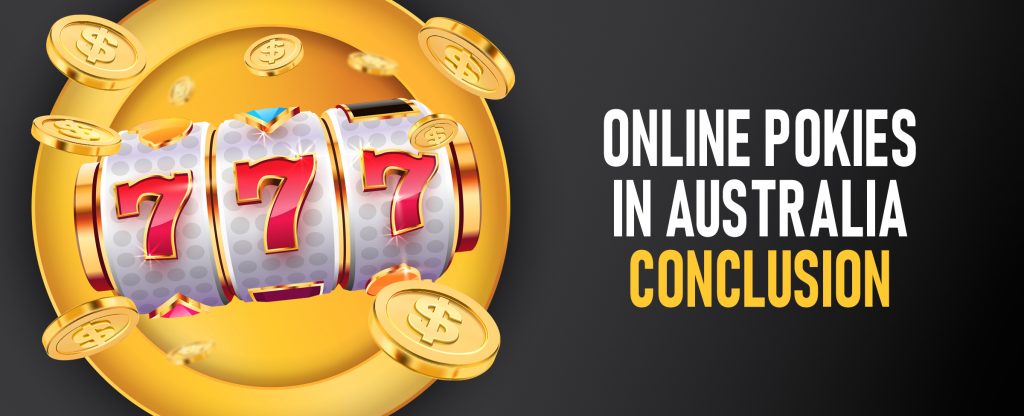 Australia is massive, to put it lightly. But you know what they say. The bigger the country, the bigger the spins they can trigger. At Joe's, we offer the best payment methods for online pokies.
For anyone who's just getting started, I have a convenient pokies guide to give you the lowdown and send you on your merry way to wins, fully informed.
There are countless types of pokies you can choose from around here, just like the landscapes and cultures within Australia itself. The most important thing is to grab your online slots bonus so you can start your game off with some free money. Then explore a local pokie and make your country folk proud!
FAQ
Can you play pokies online in Australia?
Yes, since my pokies are all available online and on mobile, you can play them from anywhere at all in Australia.
What are the best online pokies in Australia?
That depends on who you ask. The pokies mentioned here are among the top of our player favourites. But the best for you will depend on your bankroll and the style of game you're after.
What are the deposit and withdrawal options for online pokies in Australia?
You can deposit or withdraw via your bricks-and-mortar bank, although it can be slower than a snail in a sandpit. The more popular option, and the one stacked even higher with benefits, is to deposit and withdraw using crypto. As well as bigger bonuses, your transactions are completed faster, the fees are actually reasonable, and your preference for privacy is not just a preference.