243 Ways Pokies
Are you ready to dive into the exhilarating world of 243 ways pokies in Australia? You're in for a treat! 243 ways pokies offer a thrilling and innovative gameplay experience. With this unique format, winning combinations can be formed by matching symbols in any position on adjacent reels, giving you a staggering 243 ways to win on every spin. At Joe Fortune, we proudly offer a diverse range of 243 ways pokies, each boasting captivating themes and exciting features. Immerse yourself in the heart-pounding action as the reels spin, unveiling the potential for massive wins. Whether you're a seasoned player or new to the world of online pokies, the 243 ways format guarantees endless excitement and incredible winning opportunities. Join us today and embark on an adrenaline-fueled journey with our impressive selection of 243 ways pokies. And to make your adventure even more rewarding, don't forget to claim our generous welcome bonus of $5000 and 30 free spins. Get ready for an unforgettable gaming experience that will keep you on the edge of your seat!
Play 3D Slots & Claim Your $5000 Bonus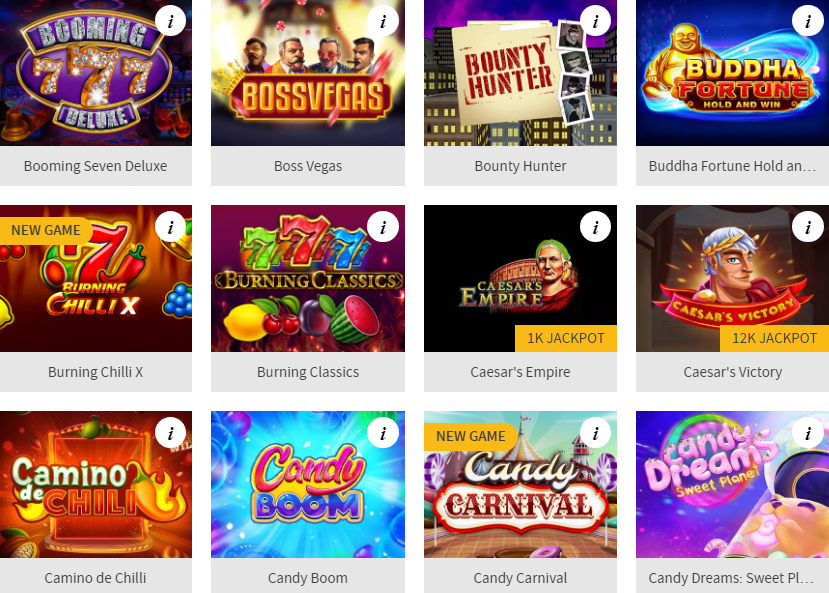 With so many different types of pokies machines available online, finding one that best appeals to your preference can be a minefield. Gaming providers and designers know that one of the key features keeping gamers returning is a unique selling point you won't find anywhere else. 243 Ways Pokies is one of the biggest game-changers in recent memory that fits into this category, and we'll be taking a closer look at it today.
At Joe Fortune Casino, you can register your details and take advantage of a welcome bonus to sample 243 Ways Pokies to see if it's the type of game you have been looking for. In addition to 243 Ways Pokies, there are dozens of other themes and slot machine titles to sink your teeth into.
Shopping around before settling on an online casino game that is right for you is always advisable. By taking advantage of welcome bonuses and promotions, you can ensure you can play more games with the same amount of money. Joe Fortune Casino has many 243 Ways Pokies you can explore, and it only takes a couple of minutes to register to see what all the fuss is about.
What are 243 Ways Pokies?
You can find dozens of pokies games, whether a basic 5×3 grid with a solid base game or a colossal grid with dozens of symbol squares, cascading reels, and many different bonus features. The advancements in digital casino gaming have meant that the world of pokies designs has added an entirely new dimension, bringing in millions more customers and huge profit margins for companies that operate successfully within the space.
Usually, a pokies game will have between 20 to 50 pay lines and ways to win. However, with 243 Ways Pokies, the clue is in the name, and it adds a whole new scope of possibilities and excitement to pre-existing games as well as fresh releases. It's proven to be a big hit within the gambling community, and Joe Fortune is one of the leading providers in this field.
How to play 243 Ways Pokies at Joe Fortune
Joe Fortune Casino has an accessible and easy-to-use engaging interface, allowing you to browse all available 243 Ways Pokies games. All you have to do is simply go to the website and browse the selection. That's the easy part – the hard part is how you whittle it down to just a handful of games, given that there's such a wide range on offer.
Once you decide on your game, you simply select your bet, which can vary depending on the title, and spin away. Although 243 Ways Pokies is an innovative take on a classic casino game, there isn't anything you need to do differently. Once you have deposited your money and selected your bet amount, all left to do is hit spin; it couldn't be any simpler.

Benefits of playing 243 Ways Pokies at Joe Fortune
Promotions & Bonuses
Although many casinos have several promotional offers and bonuses to entice you to their website, Joe Fortune Casino has an impressive range for new and existing customers. Their current promotional offer involves nearly $5,000 worth of potential bonuses in bet credits, which is a mammoth figure considering most big operators only offer a few hundred in promotional codes.
Refer A Friend
If your friend wants to join the fun and play 243 Ways Pokies, they can take advantage of a refer-a-friend offer. Once you have sent them the code, they can use the bonus to place more bets without depositing any extra cash – you'll both receive $50 when this offer is activated.
Crypto Gaming
Gambling with digital assets such as Bitcoin is a new area many providers haven't stepped into yet. However, Joe Fortune Casino understands that the world revolves, and innovations always present opportunities. Many people have started to play with crypto instead, as you don't need to deal with your bank information. You can connect your wallet directly without any delays from your banking provider and immediately play 243 Ways Pokies games.
Deposit & Withdrawals
The clearest example of a reputable casino settles your withdrawals and allows you to deposit seamlessly. Joe Fortune Casino is a prominent brand within this space and is well-equipped to handle your cash quickly and efficiently.
Selection of 243 Ways Pokies at Joe Fortune
243 Ways Pokies is just one of the many types of pokies on offer at Joe Fortune. You can play progressive jackpot pokies, video slots, or 3D slots via several devices. If you prefer to play on a mobile phone or tablet, the vast offerings of Joe Fortune Casino can be played on most smartphones and mobile devices.
Although millions still enjoy playing on PC or laptops, mobile slots games reign supreme and solidify their market share year after year. If you prefer a more conventional pokies game, you can find 3-reel slots and 5-reel slots, ranging from brand-new releases to tried and tested titles.
FAQ
What are 243 Ways Pokies?
An innovative way to play slot machine games provides hundreds of ways to win instead of the conventional 20 or 30 pay lines.
What are the differences between 243 ways pokies and traditional pay line pokies?
More ways to win – 243 ways pokies provides a larger spectrum of possibilities for you to land rewards.
Can I win real money playing 243 Ways Pokies?
Of course, you can take advantage of welcome bonuses to ensure that you can play more games with the same amount and look to activate those big real-money prizes.