Elemental Pokie Game Review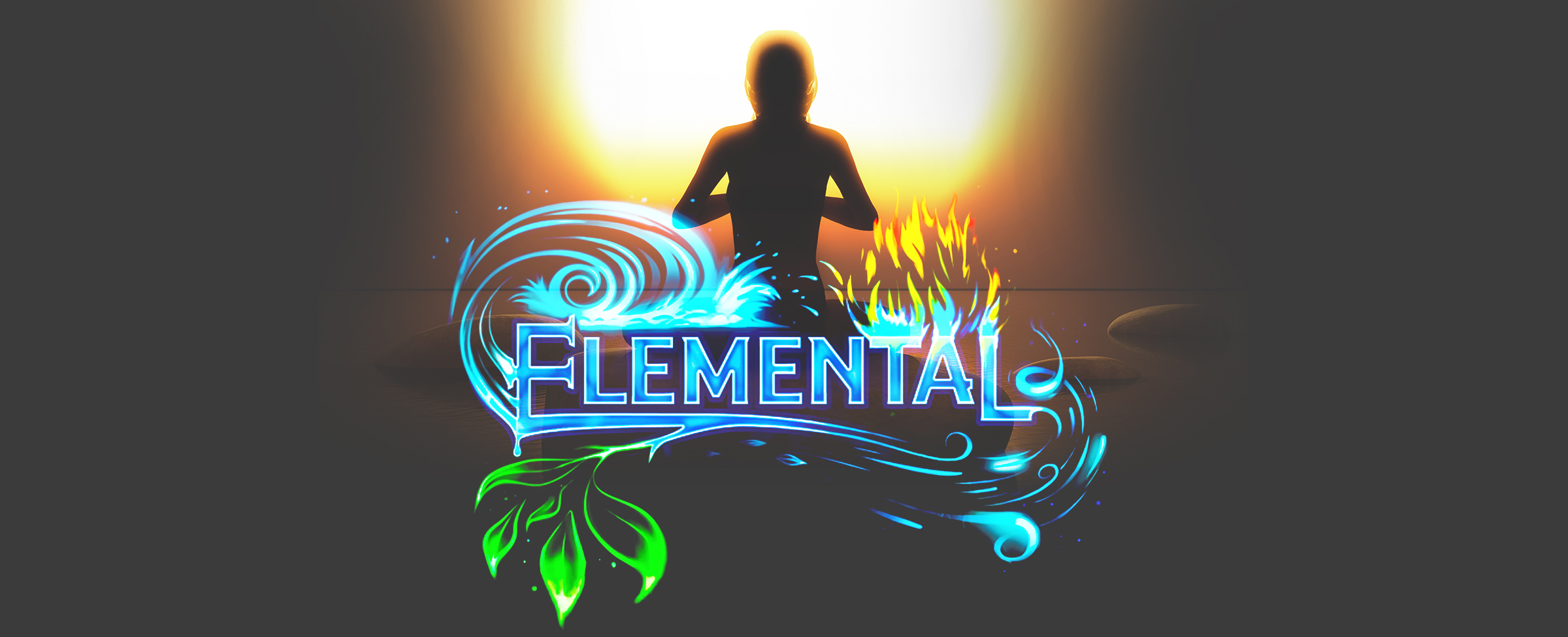 We all grew up knowing about the four elements: earth, water, air and fire. Or at least thinking we did.
They're the constant powers that shape the world as we know it, and while they go crazy every now and then, it's not every day that you experience them changing their very nature.
Well, my friend, today is not like any other day! No, today I've got something special to show you: the Joe Fortune Elemental pokie.
This pokie will make you rethink the way you see the elements, and the way you see pokies. I don't mean complicated new features you need a spreadsheet to keep track of, I mean simple and intuitive yet fresh at the same time. I mean regular symbols and game mechanics, but with powers they've never had before.
And like the surging wind, the design will also blow you away… or rather, softly nudge you with a gentle draft escaping its fluted lips.
If this all sounds mysterious and kind of strange, you're ready. Let's dive in and see what the Elemental Pokie at Joe Fortune Casino is all about.
How to Play Elemental
Imagine you're on your back deck, cold one in hand, taking in the serenity, when you see a big fog rolling in.
As the cloud draws nearer, you realise it's more of a glowing bubble. "Hmm… a glowing bubble," you mutter to yourself. "How strange".
Then, before you know it, the bubble absorbs you and you're being transported to a different reality – something halfway between your deck and, oh, I don't know, Venus at dusk. The leaves and grass shimmer with a pleasant glow, while orbs of firefly-like light softly float around the chromatic blue-green atmosphere.
The atmosphere is almost hypnotic with musical wind chimes and features you've never seen before. No, your drink hasn't been spiked with hallucinogens. You're inside the Elemental pokie. Like, woah, dude.
If you can manage to snap yourself out of the mesmerising daze to lift your finger and hit spin, this is what you'll find floating inside the Joe Fortune Elemental pokie:
5 reels
3 rows
20 paylines
RTP: 96.05%
Betting range: 0.20 – 20.00
8 scatters, yes eight!
Wild multiplier
Expanding Wild
Oh and by the way, as Joe's is a BTC casino and all (that's a Bitcoin Casino in case you're not hip to the terminology just yet), when you deposit with crypto your funds will be ready within minutes, as will your withdrawal when you're ready to get paid.
Just thought I'd mention it. Now on to those fascinating features.
Top Features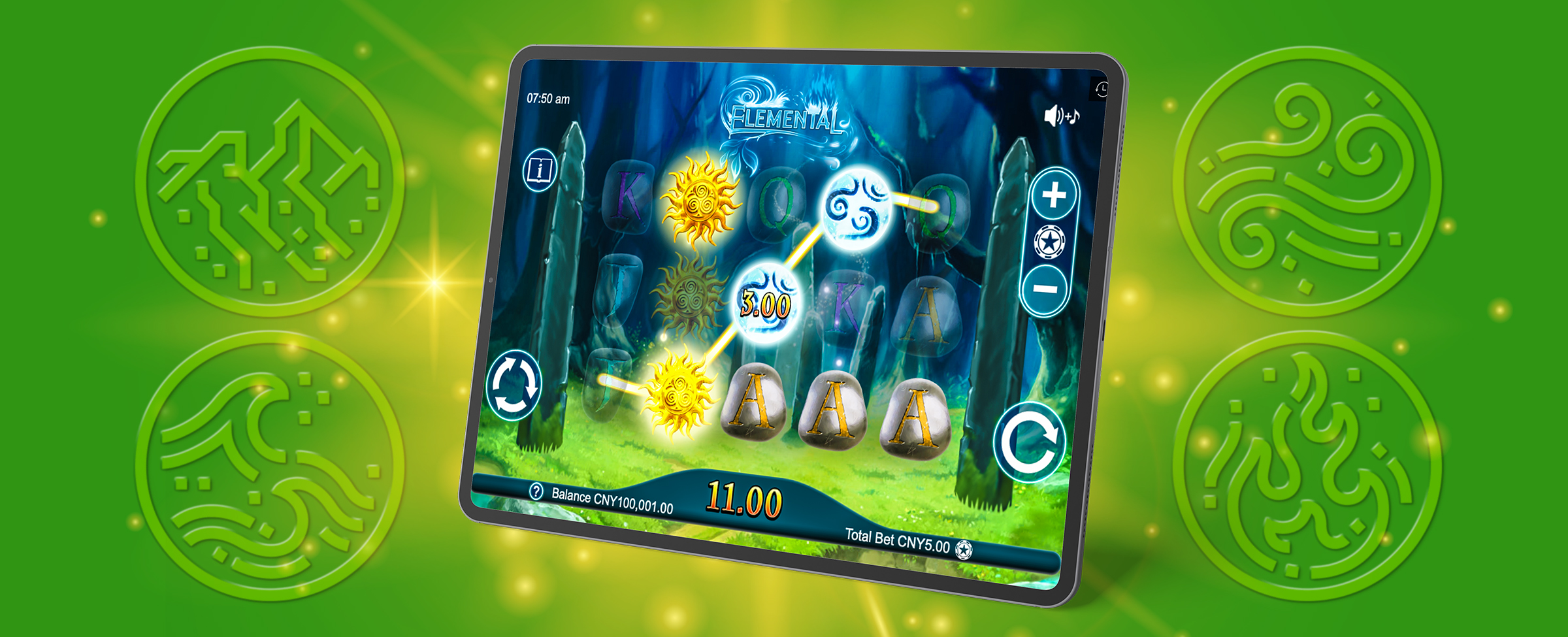 Like I said, the features in this game are simple, but with an altogether new twist on reality. Here's what I mean.
3x Symbols
Usually, with regular symbols in a pokie, you have to match all symbols on a payline in order to get the prize. That's great and all, but Elemental takes it up a notch.
Among your symbols are the elements of fire, water, wind, and earth. All you need is three of the same symbol across a payline to count as a win… from any direction. So if there are five spaces on the payline, which in this case there are, you only need to fill three.
You also have low-paying symbols of playing cards displayed over stones, and I'm happy to report that these pay out for only three as well!
Now let's see what they've done with the classic Wild.
Sun Wild
The blazing sun symbol is your Wild, and it has some interesting features of its own.
If the sun lands on any of the reels, it expands across the entire reel, and then awards one free spin. During the free spin, the sun stays in place. If another Wild sun appears within that spin, that expands and stays there, too. You can do this up to four times in one game.
Joe's Pro Tip
The best way to get ahead in this game is to grab a bonus so you can get more free spins.
Something like the Joe Fortune referral bonus is the perfect bonus to help you get started on the front foot, with up to $75 to use on free spins for both you and your friend. It doesn't get much better than that!
Joe's Final Thoughts: Play or Pass?
This game is quickly becoming one of my favourite pokies to play, and I can just tell that after a few spins it'll be one of yours, too.
The atmosphere is downright enchanting, and the simplicity of the features is like a breath of fresh air.
If you want to try something different and escape into a world of wonder, definitely open up this gem and PLAY. Before you know it, you'll be in your element.
Joe recommends Games Similar to Elemental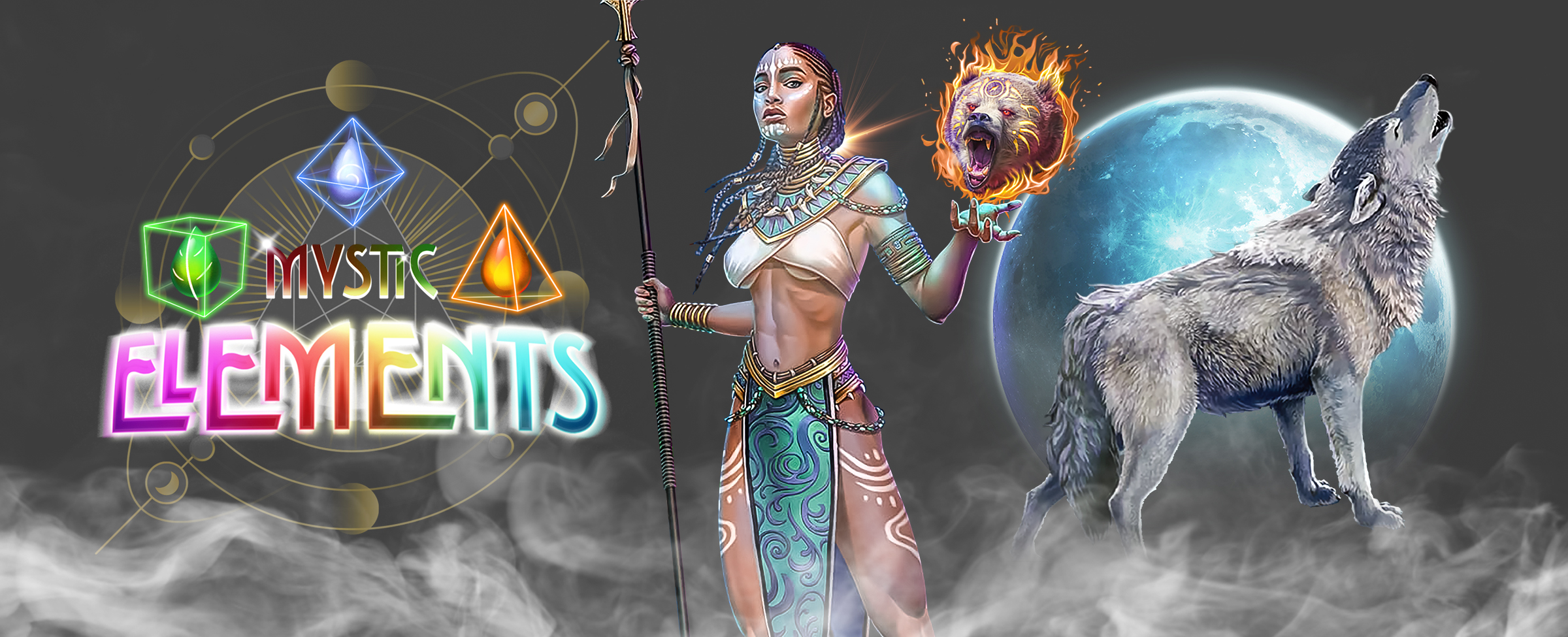 If you loved Elemental and aren't ready for a break from pokies just yet, don't fret. I've got a few more that have a similar vibe that I think you'll enjoy.
Mystic Elements
The universe has a few more elements for you to play with. The darkness in the twinkling atmosphere of Mystic Elements may be dotted with light here and there, but inside the free spins round, five light symbols will blind you with joy as they award you the big progressive jackpot.
Mystic Wilds
For another fix of mystical wonder, you could follow the forest enchantress and fortune teller in Mystic Wilds. This tribal leader with glowing face paint will take you on a tour among her enchanted animal friends, telling you tales of Pick Me free spins very near in your future.
Mythic Wolf
If you hear the howl, don't run away. Buck up and follow the beast. This Mythic Wolf may be a creature of the night, but the full moon will light up your way as you travel towards him, waiting for him to leap onto the reels and multiply your wins by up to 10x.
Hot Drop Jackpots
If you'd like to try yet another style of game, head over to the Hot Drop Jackpots section and pick a game from there. You'll have your pick of progressive jackpots that must drop every hour of every day, plus one that drops every 24 hours, and one by the time it reaches a particular dollar size.
Play Elemental at Joe Fortune Now
You'll be in your element from the first spin in the Joe Fortune Elemental Pokie. It's a whole new experience with a hypnotising atmosphere and simple, yet profitable ways to win.
So get ready to experience nature's forces how you've never seen them before and jump inside the Elemental bubble at Joe Fortune Casino.