Sports Pokies of Champions: Play and Win!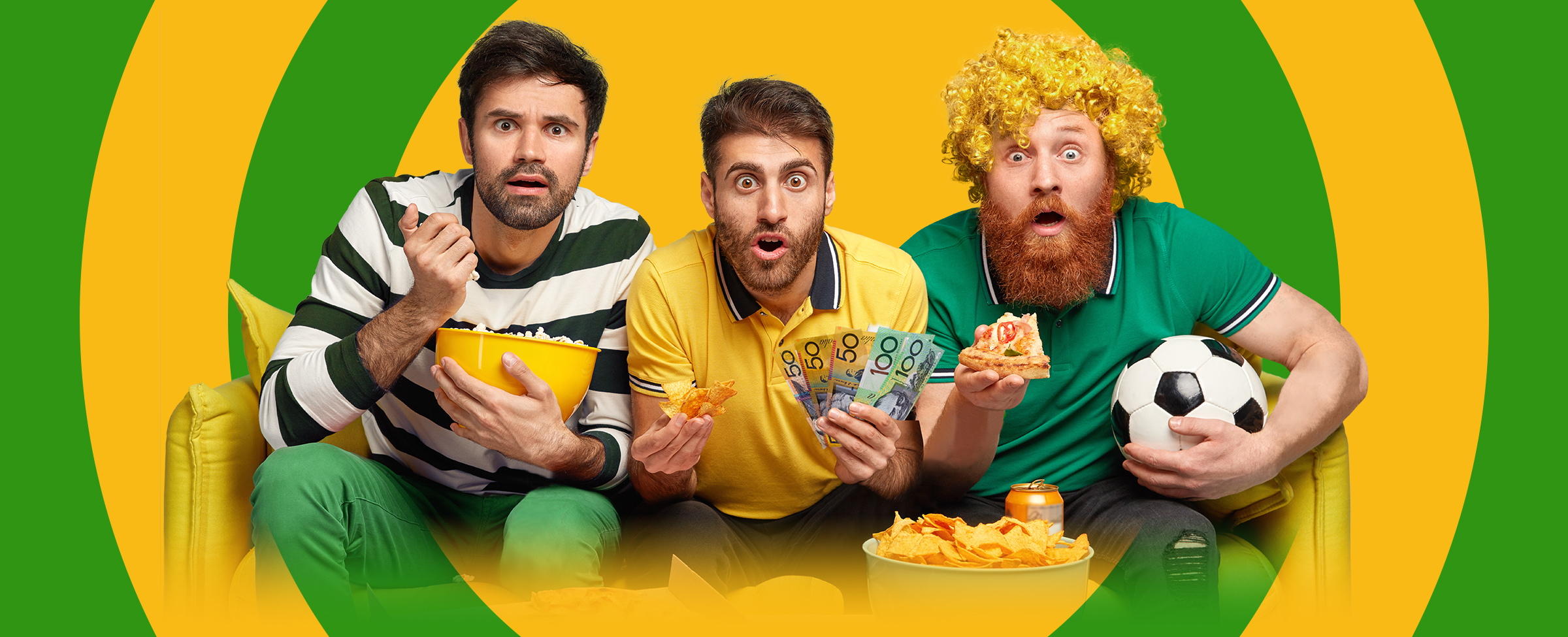 Where are my sports fans at? Anyone? (Bueller? Bueller?) Ah, never mind. They're probably all at the game. But you're here! And you look keen….
Perhaps you're more of a player than an attendee. If you're looking to score your own goals, come on over here to my fancy Joe Fortune online sports pokies while you've got a moment during half time. Or lunchtime. Or any time, because there are no closing hours when you pursue the ultimate sports pokie achievement: the championship and the big bucks!
With these most active of games, sports enthusiasts at Joe's will learn how to rush the field, win a race, set a puck on fire, and even talk stats and futures with the cheerleaders. It'll be right up your athletic alley.
World Cup Football
If you've ever watched those chiseled footballers running about and thought about how much you would like to be the man of the hour making all the ladies in the stands swoon, welp, now's your chance.
Studly players like yourself are on the 5×4 World Cup Football lineup for this roster of free spins, re-spins and wilds. The ladies are there, as well as about 50,000 other super fans, all with their eyes on you. If crowds like this make you nervous, don't worry one bit. You'll have your head in the game as soon as the pokie reels spin. You'll be watching World Cup Trophy wilds take over to help form wins that are as amazing as goals, and you won't even notice the crowd chanting your name.
Also featured in the biggest football game of the year are stacked player symbols which turn into wilds with re-spins, and 10 Hat Trick free spins triggered by the scatter.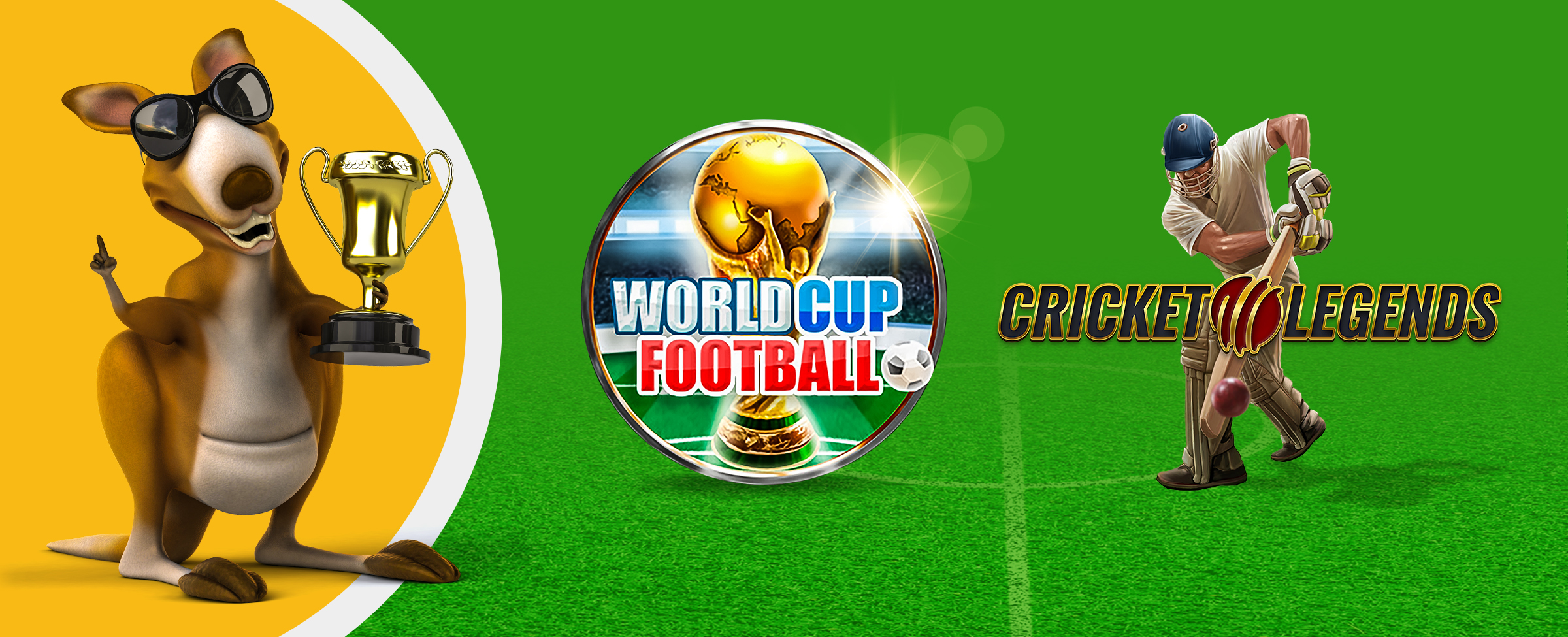 Cricket Legends
Anyone who's anyone has likely played a game or two of cricket on a sunny afternoon with a couple-a coldies sweating on the sidelines. Now with the Cricket Legends pokie, you get to take the game to your PC or mobile. You won't have to lift anything more than your "spin" finger, let alone dart around a field after flying balls. Unless you enjoy that sort of thing, then by all means, don't let me stop you!
Either way, this 5×3 game is looking for a new batsman, and word on the street is you have a fine way with a bat. Your jersey is ready to go, as well as your helmet, and the coach is there to cheer you on.
You might find this online pokie version of cricket to be rather easy since it has tumbling reels. Each time a spin results in a win, the reels move down to replace those symbols with new ones to help you keep winning. Some reels can randomly turn wild and expand to help you win; plus you can get free spins with increasing multipliers.
Last I checked, a regular game of cricket didn't have this many chances to score!
Derby Dollars
The horses are well rested, trained, and groomed (which is more than I can say for myself on some days). The jockeys are gearing up with saddles and boots, and the crowd is going from a low murmur to a high pitched wail.
The Derby Dollars race is about to begin, and guess whose horse is the favourite to win the race?
You and your purebred have spent your entire year preparing for this Joe Fortune pokie race. The stakes are high, since last year you stole the show and won the trophy. That's when those pretty ladies in the feathered hats bought you a lemonade and gave you a wink. Don't you remember?
If you're game to enter the race, you've got five reels and three rows to gallop over. You'll need to dart past some scatters, and if you collect just two or more of those, you can get up to 25 free spins.
Heck, when you're done you could even try your luck with virtual horse betting if you'd rather take a back seat into your recliner and bet on everyone else to win the race. You deserve a break.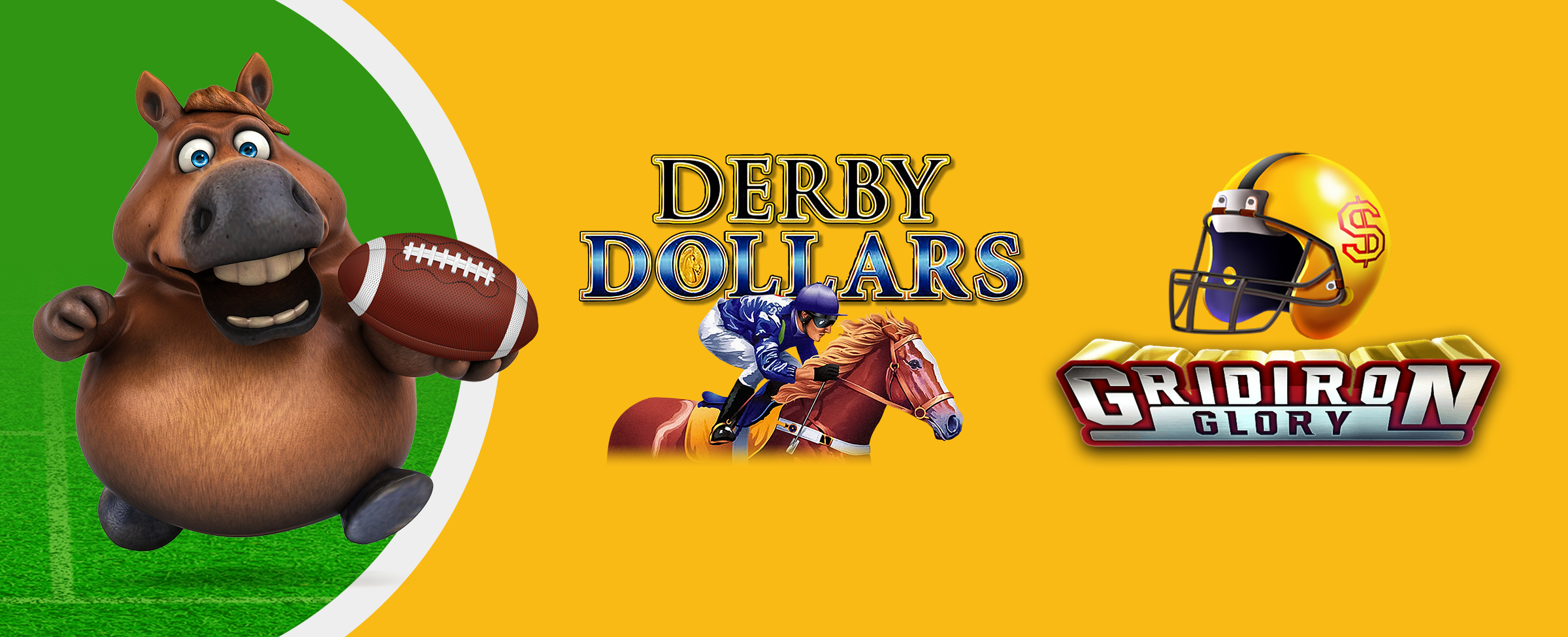 Gridiron Glory
As an Australian, you may not know a whole lot about American football strategy, but if you know just a thing or two about pokies strategy, you'll be well on your way to glory in this game.
But first, you'll need to grab your shoulder pads – no, not the ones your mum wore in her business suit in the '80s – the big, plastic ones that make you look like the Hulk. It's about to get brutal with Gridiron Glory, but I know you can take it.
Right after the whistle blows, holler at your teammate to cover reels 2, 3, or 4. These reels can turn wild at random, blowing up into the full form of your running back recording a record-breaking number of rushing yards on the reels.
Keep an eye on the cheerleaders between plays, too, because they'll cover up any symbols involved in a win with their pom poms, allowing new symbols to replace them and possibly win again.
Streetball Star
Sometimes the pressure of the crowds and the pomp and circumstance of the big event is too much to handle. Sometimes you'd rather phone up your buddies and meet at the local court to shoot some hoops – street style.
The best court to play is in Streetball Star in the inner city of NYC. The skyline is in the background, and the court still has the graffiti you guys sprayed from last summer. Speaking of tagging, that friend of yours who's always such a clown has shown up with another can of spray paint to spray over the symbols involved in a win, and let new ones take their place. What a good guy he is.
As you're dribbling down court and making passes in this sports pokie, try to stack as many wilds as you can on reels 3, 4, and 5, since they'll help boost your wins. Reels 2, 3, and 4 can randomly turn wild as one of your buddies who always insists on playing shirts jumps up to the hoop and makes a slam dunk.
Hockey Enforcers
Did you think playing football on the gridiron was tough? If so, you're about to get a real treat, this time on the ice.
Hockey Enforcers will really step it up and show us what you're made of. There aren't any fans that are quite as enthusiastic as hockey fans, and you certainly won't mistake the thunderous applause as you spin through five reels.
Between cheers from the stands, you'll also hear the puck skidding on the ice and the swoosh in the net when your striking skills land a goal. Every symbol that's involved in a win will freeze into ice, then shatter off the screen and allow a new one to emerge.
Once you get going in this Joe Fortune Casino game, you'll really be on fire, just like the puck that's covered in flames. Dang, player, you really hit that puck out of the rink! This serves as your scatter, and all you need are three to get 15 free spins, and five to get 25. Then the progressive multiplier will kick off, and you could win up to 10x your bet.
Do you have what it takes? Sure, you do. You've got an account to get you started at Joe Fortune, you've got some funds in your bankroll, and you've got the spirit of an animal trapped inside a uniform. You're going to score with these sports pokies online just fine.