What Are Pokies?
Are you curious about what pokies are? Look no further! Pokies, short for "poker machines," are a popular form of digital slot machines found in both land-based casinos and online gaming platforms. These thrilling games feature spinning reels that showcase various symbols, with the objective of matching them to create winning combinations. Online pokies offer an exciting and convenient way to enjoy this classic casino game from the comfort of your own home. With a wide range of themes, engaging graphics, and immersive sound effects, pokies provide an immersive gaming experience. Whether you prefer traditional 3-reel pokies or modern 5-reel video slots, the options are vast. As a new player, don't forget to take advantage of our incredible $5000 welcome bonus and 30 free spins to maximize your chances of winning big!
Play Pokies and Claim your $5K Bonus + 30 Free Spins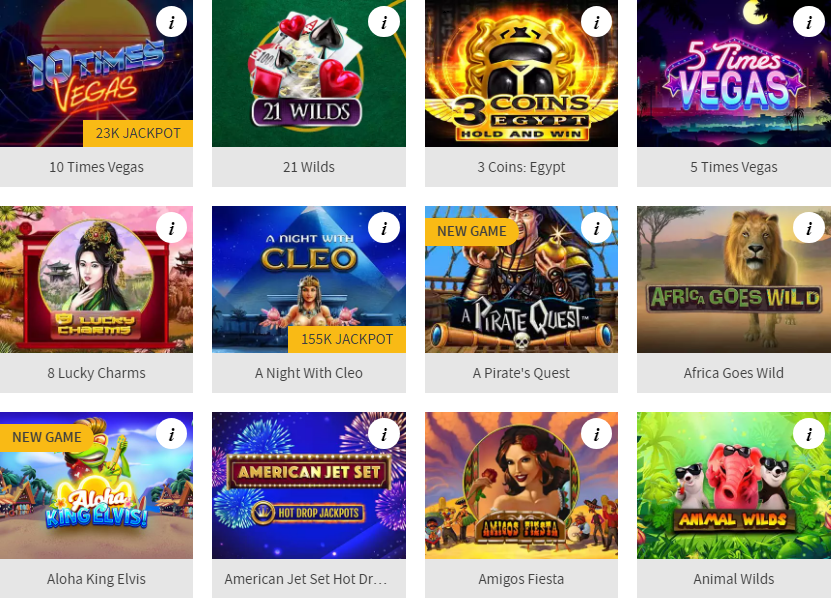 If you ask the dictionary, "what are pokies?", it might say, if it could talk, that "pokies" is Aussie slang for a gambling machine that used to have poker cards as its symbols. And I wouldn't say that definition is wrong. Exactly.
That doesn't quite capture the guts of it, though. I would say, if I were a dictionary, that pokies are the delivery system for a thrilling, game of chance that can inject you with a surge of adrenaline from any corner of the Earth. At least, that's what they are at Joe's online casino.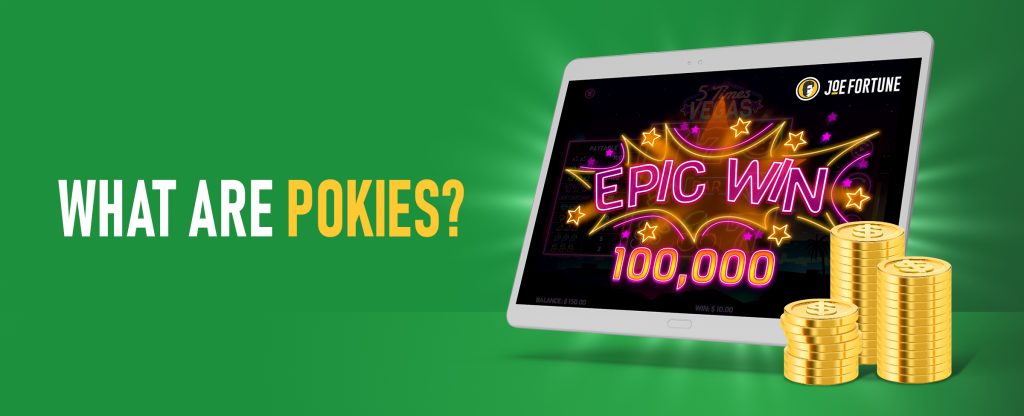 Pokies, otherwise known as "slots" to our friendly neighbours across the Pacific, come in all shapes and sizes online. You can find them with three reels, five reels, one payline, or 4,096. The one thing they all have in common is that if you land the right symbols, you win a prize.
You might win 3x your bet, or 10x, or 3,125x. If you're really lucky, you might even win a jackpot of $100K+. That's the magic of the blessed pokie, and the secret sauce that fuels the engine of Joe Fortune.
Knowing what they are, the natural follow-up question to "What are pokies in Australia?" officially becomes "How can I win prizes on pokies in Australia?". And all of that, dear player, is precisely what I'm going to show you here.
First, some background.
History of pokies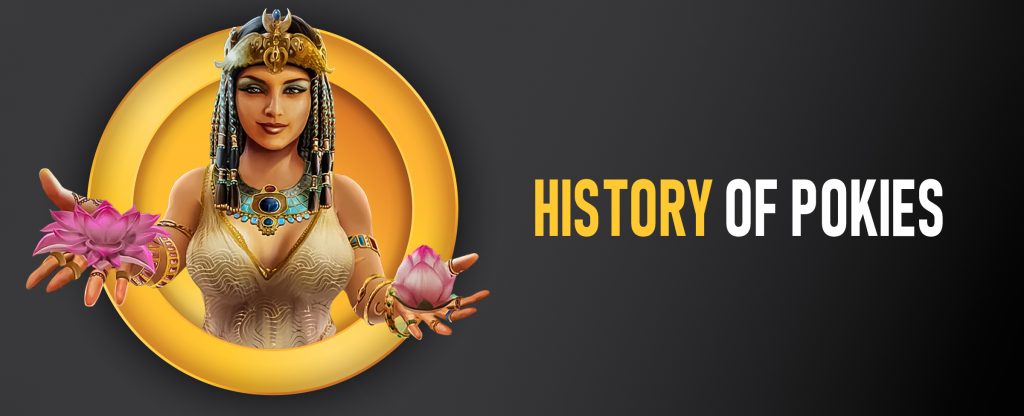 The history of the internet's favourite game starts with a guy named Charles Fey. Hey, Fey. Good ol' Charlie (who may or may not be Tina's great-great grandfather) was a 19th-century chap from the U.S. who invented the world's first slot machine. The result was a bigger clunker than your grandpa's 1984 Cutlass Ciera, and it was called the "Liberty Bell". It had three reels, horseshoes, diamonds, and poker card symbols. Not bad for a first attempt, hey Fey?
The "slot" concept quickly made its way Down Under, but rigid gambling laws prevented anyone from enjoying them. In the 1950s, our hero state, New South Wales, made them legal, and pokie machines were seen popping up like wildflowers in every casino, hotel, and entertainment venue. Which was, like, five of them. We're a young country.
In true Aussie style, our New Southers didn't waste any time in providing an affectionate nickname for the machines. The collective consciousness landed squarely on pokie to honour the symbols. Was there any other way? Sure, I suppose they could just as easily called it the ding ding.
The 1990s were the start of the online revolution for pokies, and the world went bonkers at the chance to experience the thrills from their own homes. And that brings us to today, the very day when you discover how pokies work and how you can win on them. It's almost like you're making history.
How do pokies work?
So how exactly do these mysterious money-making machines work? It's all about the reels and symbols.
For both physical and online pokies, there are a set number of reels that each consists of an assortment of symbols. If you're playing a physical machine, you have to enter your coins to make a bet, then yank down the spin lever.
If you're playing online pokies (which are far more convenient, if I do say so myself, if you're not ready to lever), you place your bet by making a deposit and setting the controls, and start the game by hitting the big, glaring "spin" button.
For both types, a random number generator (RNG) jumbles up all possible combinations of symbols on the reels and presents you with a completely random and fair result.
If the way the symbols land match a pre-designated pattern in the game, you win a prize which is automatically recorded on your balance. Then you do a little dance, make a little love and get down tonight. It's all a part of the experience.
Play Online Pokies at Joe Fortune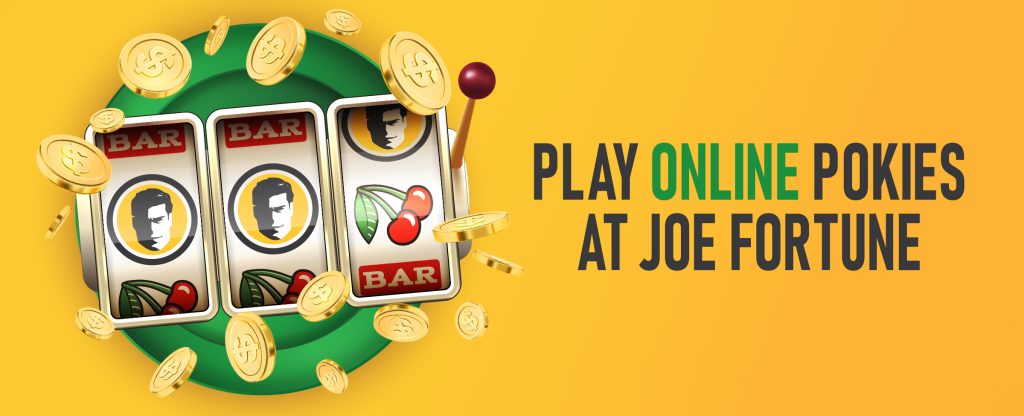 Pretty great stuff, right?
Too right. And I've got some additional news for you.
If any of these little pokie tidbits tickle your fancy, then you'll want to get started at Joe's to see for yourself. To do so, take a look at this irresistible little blue link and click on it. That'll bring you to the sign up form. Yep, that's the one. Fill in your details, and hit "Register". Barely even 2.3 minutes and you're in.
Now make a few deposits, and collect your $5,000 Welcome Package (surprise!). Before you even ask, yes, you are eligible. Everyone is! With that money, you can start right away winning prizes in the pokies.
Which brings us to our real question: what are pokies that I can start playing now at Joe's? Welp, I'll tell ya.
Start with the biggest hits. Those would be 777 Deluxe, A Night With Cleo, and Golden Buffalo. These produce major winners, and they each have an ever-growing progressive jackpot as well as plenty of other features to keep you busy.
Aren't online pokies a dream come true? Since you're at Joe's, the dream is made even better knowing that they're all confirmed to be legal and safe online pokies in Australia. I'm licensed, people! I even offer you a comprehensive pokies guide to give you some more tips
So if you're asking "how to play the pokies?" or "how to win on the pokies?", then I'd say you're an astute and ambitious player, and you should waste no time diving in and finding out. Don't wait to claim your Welcome Package and get playing. You'll be at the top of your pokie game in no time.
FAQ
What are pokies?
Pokies are gambling games, otherwise known as slot games. Each spin requires a bet. How much you can bet is dependent on the game's minimum and maximum bet size. This information is found in the game's paytable. Many games – but not all – require you to place a max bet in order to be eligible for the jackpot. Whenever you place a bet and hit 'spin', the reels will move and a particular set of symbols will fall into place. You're placing your bet in the hope of getting a return when the symbols land in a winning configuration. The correct pattern of symbols, distinct to that game's programming, grants you a prize. This might be a minor boost to your account, but it could also be a huge pokie jackpot.
How do pokies work?
Each pokie machine or online pokie consists of a number of reels and rows, such as 3×3 or 5×3. Each of these individual "slots" is represented by symbols that relate to the specific game. After you place a bet and hit the "spin" button, randomization software presents a certain pattern of symbols on the paylines. If the pattern is one of the predetermined winning ones, you win real cash.
What are the different types of pokies?
At Joe's, you can play 3-reel and 5-reel pokies. Some have a progressive jackpot, and some have a fixed jackpot. Most have special bonus rounds, and many have distinct characters and storylines. Gameplay ranges from a classically themed, single-screen simplicity through to elaborately plotted virtual worlds that give you an immersive experience as you pursue its biggest prizes.
Can you play pokies online in Australia?
Yes! Joe Fortune is the most trusted online casino in Australia, and the games are available to play 24 hours a day, 7 days a week, including on your phone for no extra cost.