Are you ready to learn how to play the pokies? Get ready for an exciting journey into the world of online slots! Playing the pokies is a simple and exhilarating experience. Start by selecting your preferred online pokie game and adjust your bet size. Then, spin the reels and watch as the symbols come to life. Your goal is to land winning combinations and earn exciting payouts. Keep an eye out for bonus rounds, free spins, and special symbols that can enhance your winnings. As a new player, don't miss out on our generous welcome bonus, which includes $5000 and 30 free spins to give you a fantastic head start. Join us at Joe Fortune online casino and let us guide you through the thrilling world of pokies, where big wins and exciting gameplay await!
Learn to play Pokies and Claim your $5K Bonus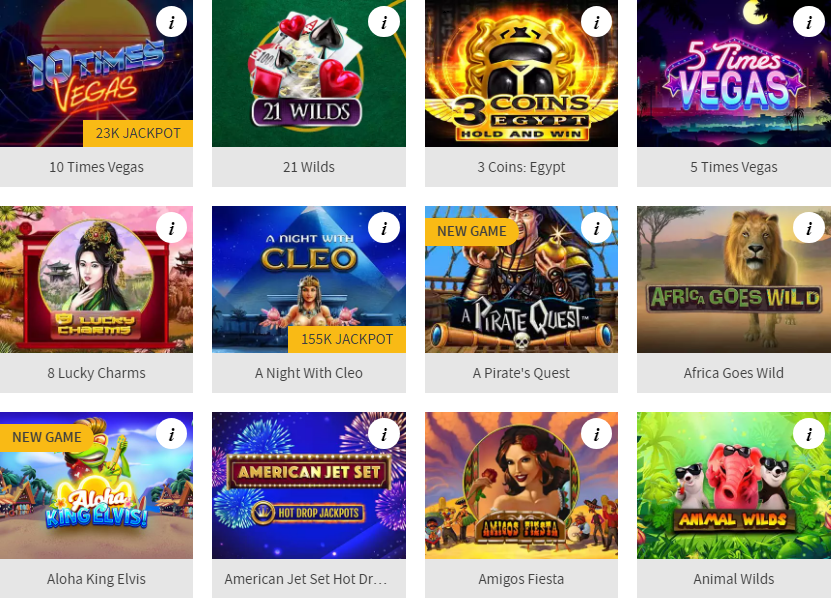 You're on the pokie floor, ready to roll. Or to spin, as it were. But… exactly how do you play the pokies laid out in abundance before you? Do you just, like, dive inside, mash some buttons like a curious toddler, and hope for the best?
You could. But I don't recommend that approach necessarily. Not when there's a more deliberate way of getting from go to whoa, and it's easier than the hundred-dollar question on Who Wants To Be A Millionaire (and probably far more lucrative).
Knowing how to play online pokies in Australia isn't rocket surgery. But there are a few best practices and tricks of the trade… which I'm about to let you in on. Fortune by name, fortune by nature.
It all starts with picking the right game. Before you raise an objection, don't worry – I'll help you out with that. But you have to understand what's inside the game. I'll also help you with that part. Next is knowing what not to do with pokie, and – yep, I'll be right by your side on this one, too, like a benevolent shadow operative.
Finally, you'll get to play completely unleashed, when you'll scratch about, dig in some places of interest and roll around in all of your fresh winnings before marking your territory for next time. You'll be on your own for this bit, but somehow, I think you'll be able to handle it just fine. I know how to raise my players right. Let's prove it.
Choosing a Pokies Machine
"Not all pokies are created equal", said the great Joseph Dwyer Fortune III in 1861, and despite the Great Pokie Revolt of the 1930s, it holds true to this day.
A more fundamental truth is that not all bankrolls are created equal, and that the most important part of mastering the art of how to play pokies machines is to pick the version that works best for your bankroll for that day.
If you have a smaller bankroll, go for games with low minimum bets and plenty of features in the base game; this'll help you keep your balance, and therefore your gaming longevity, alive. Many 5-reel pokies fit the bill, but realistically, any other pokie could too… you just have to review the paytable to find out.
If you have a larger bankroll, then you can go for games with higher risk – and higher rewards. Let's take 3-reel pokies: they'll naturally have a simple design with fewer base game features, but they often come with huge multipliers and progressive jackpots. If you play on the max bet, you'll see even greater returns when you win.
Spinning the Reels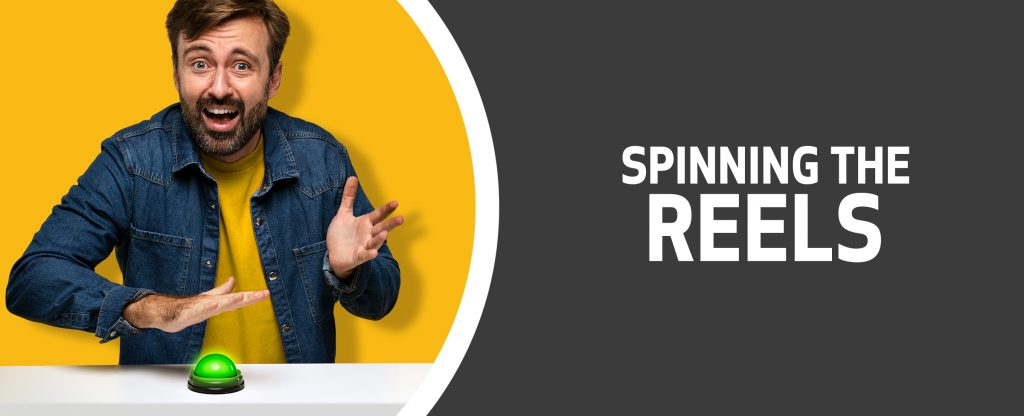 So your mother was right. You really do know how to pick 'em.
Now that you've selected your lucky game, let's look at how to play online pokies in Australia once you're actually inside the game. No, no, I won't shrink you down and shove you into the empty port. This is a metaphysical experience.
The first thing to know about how to play the pokies is the paylines. These are the patterns the symbols must land in to count as a win. These can range anywhere from one payline to over four thousand. No joke! I pay someone to count 'em for me.
Then, you have to land matching symbols within those paylines in order to get a prize.
To start the game, simply choose your bet amount and hit the big "spin" button. The game then automatically reflects your wins and losses in your balance after each spin.
Special Features of Pokies
Next stop in knowing how to play pokies machines: understanding the features. Or: why do you do it like you do?
Scatter: This is a special kinda symbol that awards a win by landing anywhere on the reels, not just within the designated paylines. It's a rebel with a cause.
Wild: Not just a word that encapsulates a misspent youth. A Wild symbol can replace any regular symbol in the game to give you another chance to win. It doesn't usually replace scatters or bonus symbols.
Bonus rounds: These are special games within your game that offer a chance to win a greater prize. They're the crème de la crème of any pokie, a phrase which sounds infinitely better with a pretentious French accent than an Aussie twang. I wonder what pokies are in French…
Progressive jackpots: These are the crème de la crème(s?) of ALL pokies. A progressive jackpot is a jackpot that grows bigger and bigger as you and others play and feed into it, until one lucky player hits the right symbols and takes it all. Then it starts all over again with a cash seed from yours truly. Good lord, I make it sound like a pregnancy.
Common Mistakes When Playing Pokies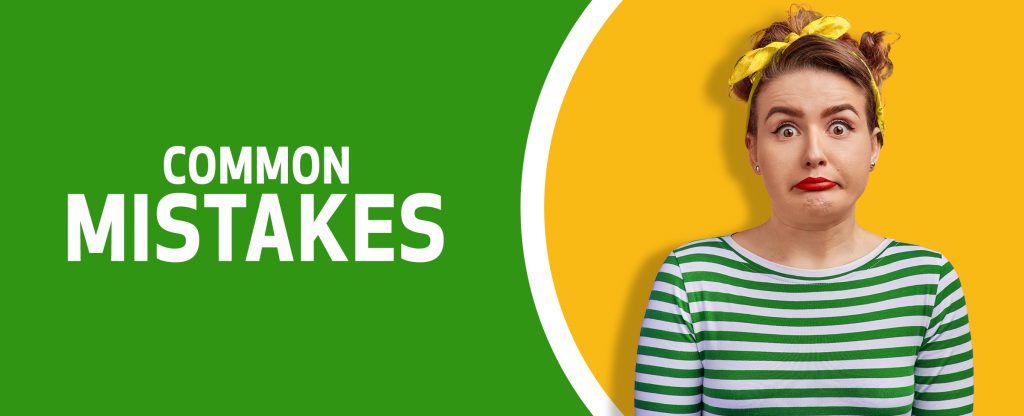 Playing pokies isn't all fun and games. Okay, it is. I can't say otherwise with a straight face. But there are still some common mistakes that could make your experience slightly less like a day in the park and slightly more like a day lost in remote bushland. And until I get a sniffer dog and an infrared camera, you might want to also brush up on what not to do when you head out for a lungful of fresh pokie air.
Not using a bonus offer. I've got money set aside for you to make your fledgling pokie adventure a little easier (like up to $75 for referring a friend, or $5,000 for signing up). You're basically my trust fund kid. If you use the free money, it basically means you're getting free spins. You've grown into a fine player; take the graduation present.
Outbetting their bankroll. If you bet too high for what you can afford, then you'll be all betted out of the game before you even got to truly experience it. Always bet within your budget. Don't be that guest who drinks away the bar tab by 8pm and then takes off home to watch the footy because you can't afford your own pint.
Not using win/loss limits. If you use the auto-play option like most players do, it's crucial that you set your limit for losses and wins. That's the only way to keep playing with pre-mandated fun.
If you're looking for a pick-me-up this morning, grab this hot, steaming cuppa Joe (Fortune) and do some light reading with this here pokies guide. You'll learn all the ins and outs and subtleties of how to win on the pokies. Then, armed with this knowledge, you'll be able to try your hand, or more specifically, your index finger at the legal and safe online pokies in Australia, armed to the teeth with pokie-playing arsenal and strategic prowess.
Pop quiz: what are pokies? Well Joe, I hear you say, they're an adventure through themes and features, a fantastic way to strike it rich, and an unmatched opportunity to get a shot of adrenaline every time you spin. And as long as you know how to play the pokies, the world is yours to win.
Right you are, my friend. Right you are.
FAQ
How do I choose a pokies machine to play?
Read the paytable and pick a game with bet sizes and features that are suitable for the size of your bankroll that day. Small bankrolls work with more features and big bankrolls work with fewer features.
What is a paytable?
It's information about the game, written by the game's developer. To access it, hit the small "i", question mark (?), or hamburger icon (three horizontal icons).
What are paylines?
These are the patterns in which matching symbols can land in, to award a win.
What are Wilds and Scatters?
Wilds can replace any other regular symbol in the game to give you another chance at winning. Scatters can award wins from anywhere on the reels, not only from the paylines.
How do I trigger bonus rounds in pokies?
You'll need to land the correct series of symbols in the base game, very often three scatters.
How do I set a budget for playing pokies?
Set aside an amount of money that's used only for playing pokies. This is your bankroll. From it, only wager 2-5% per bet. Then, set a limit for how much you are willing to lose and to win. When you hit your limit, do a Craig David and walk away!