Online Pokies with Signup Bonus
Experience the ultimate thrill of online pokies with an amazing signup bonus at Joe Fortune! Get ready for an exhilarating gaming adventure where each spin holds the potential for big wins. As a new player, you'll be treated to an incredible $5000 welcome bonus, providing a significant boost to your bankroll. And that's not all – we're also giving you 30 free spins to enjoy on our exciting pokies. Immerse yourself in our diverse selection of captivating online pokies, featuring stunning graphics, immersive themes, and thrilling bonus features. Join us now at Joe Fortune and let the combination of our generous bonus and free spins take your pokies experience to new heights!
Claim Your $5000 Signup Bonus + 30 Free Spins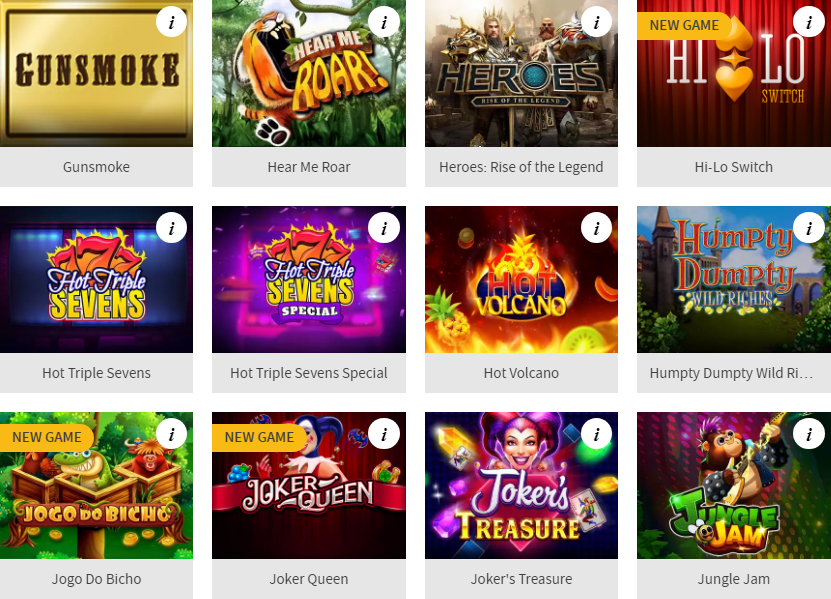 Playing pokies is all sorts of fun. I don't need to tell this. You're here, after all.
But what's the number one thing that takes the experience from "great" to utterly, jaw-droppingly, Earth-shatteringly spectacular? And no, the answer is not LSD.
And you'll want to stay in the realm of reality, because I'll tell you right now – it's not the size of your laptop or the quality of your phone, neither of which are euphemisms. It's something far more primitive than that.
It's the free cash-money

Here at Joe's, I never set my players loose without first giving them a dip into the honey pot. I call it that because playing online pokies with sign-up bonuses is nothing if not sweet. We're talking up to $5,000 in free money through my online pokies sign-up bonus. Just like that. Just for being you. That's the kind of therapist I am.
Cashing in is ridiculously easy too. All you have to do is make a few deposits – either by your bank card or crypto – and I'll match you for each of your deposits with a healthy chunk of change that you can use right away.
I'm not usually one to brag, but what we have here is the number one Australian online pokies sign-up bonus. And I'm going to make sure you know exactly how you can get it.
How to get an Online Pokies Sign-up Bonus at Joe Fortune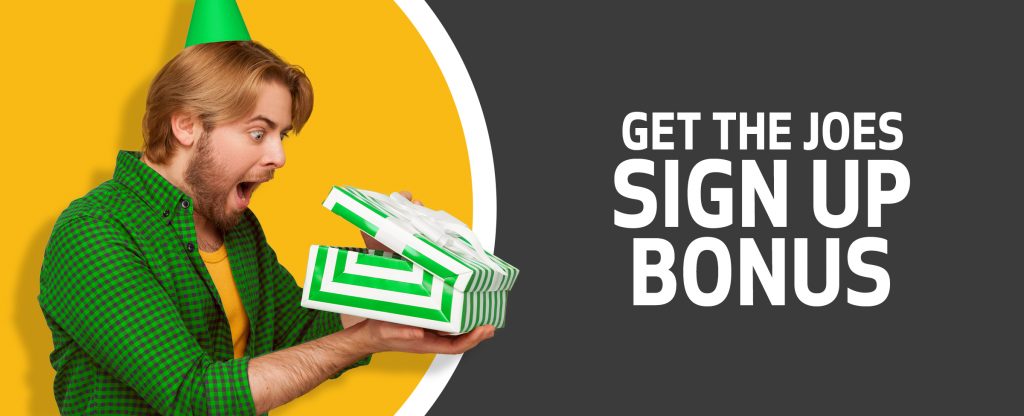 Are you sitting down? That's the way. Put your feet up and get comfy. Because getting your hands on this massive benefit is easy. Very easy.
What I'm saying is that getting the $5,000 online pokies Welcome Bonus is easier than anything you've done this week. It's a walk in the park, or a breath of fresh air. Or a breath of fresh air in the park, unless it's by a highway.
All you have to do is make a few deposits, which you'd do anyway, in order to play. Then, for each of your deposits, I'll match your money with some more. Hey presto. Or, as the Italians say, hey pesto.
It goes like this:
Create an account. Enter your deets and verify you're a real person.
1st Deposit: I'll match whatever you throw down 100% up to $2,000, and I'll toss in 30 free spins. Done.
2nd Deposit: 65% match up to $1,000. Now you have $3,000 to use towards free spins.
3rd Deposit: 100% match up to $2,000. Don't do the maths – I've already done it for you. That means you now have $5,000 to use on pokies… my shout!
Top Online Pokies with Sign-up Bonus at Joe Fortune
With all this free money to use, you'll probably be dying to put it to use in some games.
Now, while you can use your bonus money on any game at Joe's online casino, let me help narrow it down to the best online pokies with sign-up bonuses, just to start us off.
A Night with Cleo
What can I say? This is one of our most famous games, and it's not only because of the randomly awarded progressive jackpot, or the free spins with tripled wins.
After any winning spin, you're invited to experience A Night With Cleo inside the gamble feature. Here, you can double your winnings with a rather… er… ohmygodshe'sdamnednearnaked surprise from Cleo. Pro Tip: You probably won't want to play this one in front of the kids. Or your boss.
Golden Buffalo
He's big, he's burly, and his fur is made of pure gold. The Golden Buffalo roams the 6×4 pokie through the canyons, with 4,096 ways to win. If you track him to the free spins round, you can win multipliers reaching up to 3,125x.
777 Deluxe
For a classic experience with a modern twist, 777 Deluxe gives you the best of both. The symbols remind you of the "good ol' days", but the seven jackpots, along with a huge progressive jackpot, remind you that you're still very much playing the new generation of pokies. These mega payouts and souped-up features are something the Boomers could only have dreamed of.
Online Pokies Crypto Bonus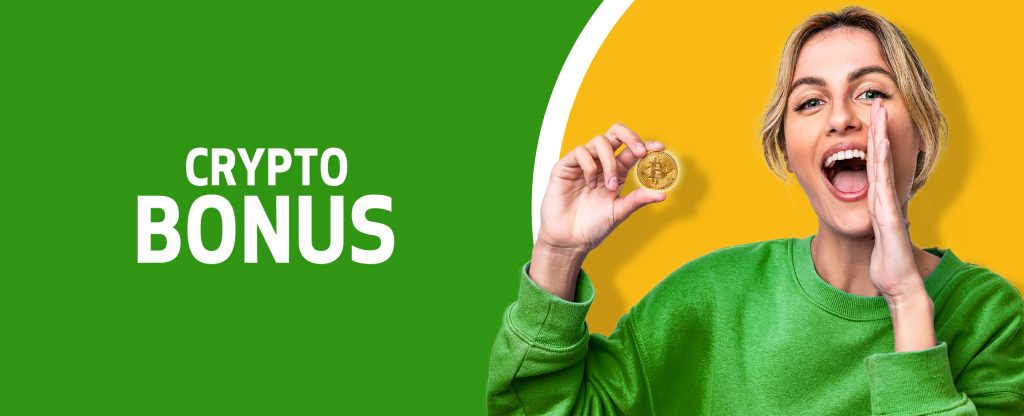 Oh, there's one last thing I should mention. Trust me, you're going to want to hear this.
It's already incredible that you can get up to $5,000 via the Australian online pokies sign-up bonus, just for being you. But what if I told you the benefits didn't end there?
Well, I'm going to. You see, because Joe's is the best Bitcoin casino in all the land, you can easily set up a digital wallet and deposit with crypto, instead of your plasticky old bank card. The whole thing takes just five minutes. So you still get up to $5,000, but my crypto matches are higher, which means you can spend less money to get the full amount.
You read that correctly. Here's how the online pokies with sign-up bonus go with crypto:
Sign up. Still gotta do that bit.
1st Deposit: 150% (that's 50% more!) match up to $2,000, +30 free spins
2nd Deposit: 75% (10% more) match up to $1,000
3rd Deposit: 120% (20% more) match up to $2,000
No wonder everyone around here uses crypto instead of their big, institutionalised, fee-hungry bank.
Wrapping up, I'll reiterate that my online slots bonus is what attracts many of my patrons to my fine establishment. And guess what? It's ready for you to use right now too. This is one of those situations where joining the crowd is a good thing.
Once you get the bonus, you can play online pokies with free spins. Up to $5,000 in free spins. Plus the extra 30 that top it up. I don't mean to make a big deal, but – what a deal.
What are you waiting for, my friend? Sign up to get your bonus now.
FAQ
What is a sign-up bonus for online pokies?
A sign-up bonus, also known as an online pokies Welcome Bonus, is available for new players. The casino gives you extra money when you make your first few deposits, which you can then use on pokies in the form of free spins.
How do I qualify for a sign-up bonus for online pokies?
In order to qualify, you have to be a new member who is making your first ever deposits (up to 3) at Joe's. Aside from that, anyone and everyone qualifies for the online pokies sign-up bonus.