New Pokies That Are Really Raising The Bar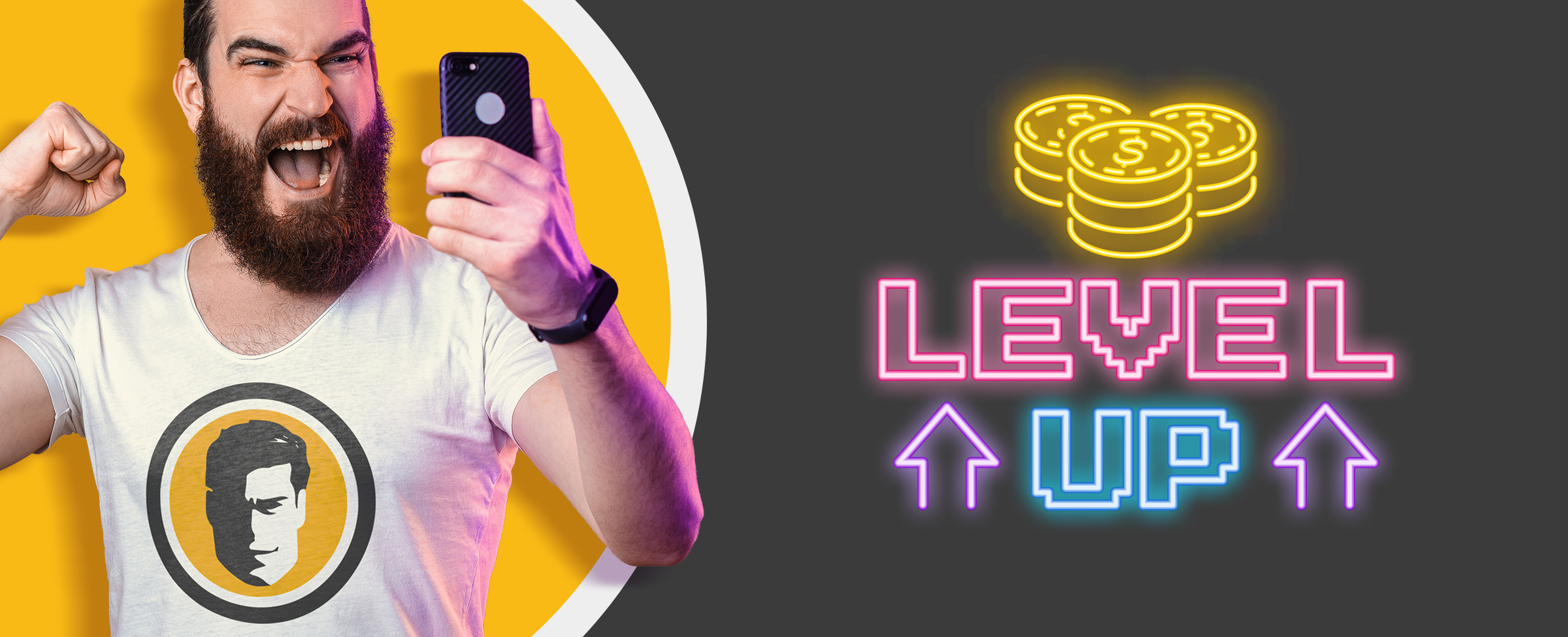 As longer-term Joe Fortune players will tell you without batting an eyelid, the regular release of new pokies makes it pretty much a weekly festival around here. With all the brand new online pokies out there competing for your attention, game designers are taking turns at going one better than their competitor's last title. For gamers, these efforts pay off in spades: there are more new characters, original features, and new ways to win than you can poke a stick at.
So, how on god's green earth do you know where to start?
If you're sticking around to find out, assuming that's why you're here, then pull up a pew and let's have a little bo peep at just how much these Joe Fortune new pokies have to offer.
It's not just max payouts, multipliers, and paylines. Whoa nelly – it's a lot more than that. We're talking mega max payouts, wild multipliers, and themes that are so rich and vivid you can see them in your dreams.
What do you say we take these babies for a spin?   
Wild Hammer Megaways
Have you ever looked at the regular grid of a regular pokie and thought, "well, this could be better"?
 One of the greatest fantasy-themed pokies you'll find anywhere, Wild Hammer Megaways, did just that. And ya know what? They made it better! Amazing what you can do if you put your mind to it.
The main board has six primary reels, with a horizontal reel covering reels 2, 3, 4, and 5, which adds an extra symbol to those reels (and certainly keeps you on your toes!). All these reels means each spin can have up to 117,649 ways to win! And, as an added touch, there's also cascading wins, where every winning symbol will be replaced by symbols from above, for even more chances at coins.
This glowing gem features stormy sound effects, ethereal music, and mythological creatures that would have Thor reaching for his hammer. You'll also be treated to a free spins round with progressive multipliers, the Wild Hammer Match game, and a Wild Hammer Bet for purchase which guarantees the Free Spins Round.
To say this pokie thinks outside the box would be like saying Thor enjoys an ale or two in the Great Hall of Valhalla. An understatement for the ages!
Raving Wildz
Anyone here familiar with the Melbourne Shuffle? It's no biggie if you're not; in order to know in your heart of hearts that you're going to love this new, rave-tastic dance pokie, you need only remember the day(s) of donning your particular version of furry boots and booty shorts, while waiting for the beat to drop so you could dance till sun up.
With its unique theme and 4,000x max payout, Raving Wildz pokie online is about to give you a whole new way to level up your dance moves.
While the party-goer in the reflective bodysuit parties like it's 1999, the Wildz all around you will randomly grab a multiplier up to 3x, which can reach up to 81x when multiplying on a payline. Now that's totally Wild!
In the Big Up bonus, prepare to get down and funky with the bass, and to raise it with the synthesiser. Just three scatters will send you off to free spins, where Wildz land and stick, and multipliers could triple that bountry. That's what I call a party favour.
---
Before you play, consider depositing with crypto! Crypto, including popular options like Bitcoin, is a great alternative to credit cards! Learn more about the advantages of playing at a crypto casino!
---
Hot Spin Megaways
They say if it ain't broke don't fix it – but that doesn't mean you can't improve on a classic. And if we learned anything from our 777 Deluxe pokie review, it's that beyond our first impression, there can be more than meets the eye.
That said, Hot Spin Megaways is certainly a treat for the eyes, so let's not wave away the importance of aesthetics! The classic fruit and diamond symbols pop from the screen with a wholly pleasing fresh, juicy, glossy sheen that your pupils will be helplessly drawn to, in the best possible way.
And if the visuals weren't mesmerising enough as-is, the real showstopper is the incredible max payout per win. Hold onto your hats folks, are you ready for this? 1,000,000 coins. One million. 999,999 plus 1. Whichever way you say it, that's enough to send your head spinning away like a 45" on a turntable. What kind of game offers an opportunity like that?! Until now, we didn't know.
To help you get there, Hot Spin Megaways is also generous on features. A Hot Spin Wheel can activate after any winning spin and 10 different modifiers can be triggered, including reels that spin in sync, entire Wild reels with multipliers, mystery and super mystery symbols, and a Max Megaways feature that guarantees the max number of ways per spin. Who said you can't improve on the classics?
Gold Rush Gus and the City of Riches
If you haven't heard yet from my latest edition of new Joe Fortune online pokies, your old mate Gus from Gold Rush Gus has returned for more good times and adventures with his favourite digging partner. (That's you. Ahem.)
In Gold Rush Gus and the City of Riches, the two of you larrikins grab your pickaxes and head to the jungle in a pokie that blurs the lines between pokie and video game. You could be excused for thinking that you're treasure hunting with that lovable Aussie icon, Crash Bandicoot (you were bracing to hear Joe Fortune, right?).
When you stumble upon two keys buried beneath the earth, a treasure chest appears which could lead to the bonus game. In the bonus game, you continuously choose coins on an ancient stone wheel, which increases your multiplier with each turn. But adventurers beware, because if you select the red skull, the whole game is over and you'll only get 10x multipliers. But remember – you can always hit "Collect" first to take your coins and escape with your winnings.
Fact: you're really going to dig this new pokie.
15 Golden Eggs
You can't have a golden egg without a golden goose right?…Wrong! In 15 Golden Eggs, there's not a goose in sight (yes, yes, no need to say it out loud).
In a game that's wonderfully reminiscent of a tropical holiday, toucans, parrots, coconuts, and exotic fruits all accompany you on your hunt for as many golden eggs as you can get. In the base game, your hunt begins when three golden eggs land.
That triggers pokies free spins! Those eggs will stay in place, along with all other golden eggs that land. The number of eggs is summed up at the end of the round for a prize. What makes this game egg-stra special is that the minimum jackpot amount is 250x your current bet, but it changes when your bet changes. On top of that, each spin in the golden egg round adds to the jackpot amount.
If you get all 15 eggs, you're really in for a golden treat, because that means you've won the entire jackpot. With that many golden eggs flying around, so what if you end up with egg on your face? There'll be gold in your pockets!
Diamond Heist: Hold and Win
Although the thought of a big casino heist is enough to give casino execs nightmares, who can resist a good heist flick? If you ever watch casino movies while playing pokies, then you probably have a good example in your head already!
But far from haunting dreams, the sheer adventure and the edge-of-your-seat tension of the game Diamond Heist: Hold and Win is totally exhilarating, you can channel your inner Brad Pitt playing Rusty Ryan in Ocean's Eleven, with all the thrills and payoff of the heist but none of the risk of getting caught. Booyah!
You'll need to summon the brilliance of a criminal mastermind to pull off this elaborate heist. When you land three detonator symbols, you trigger a bomb and enter Heist Mode, and this is when the operation really takes off. Now you're closer than ever to the prize, and the diamonds start falling on the reels which come with multipliers. And if your careful planning comes together, you may well get the mini, major, or mega diamond for an extra surprise from this online new pokie.
If you've filled your duffle bag with loot and you see your escape car, that's your bonus symbol! You'll want to jump inside – if you get three, you enter the free spins round with its progressing multipliers.
Watch out, Rusty! Joe Fortune new pokies are ready and waiting for you to fall for their many charms. But will you bravely accept the challenge to pull off the ultimate heist?
As time will surely declare Joe Fortune Online Casino to be the forerunner of the new pokies movement, you'll be seeing more and more unique features and wacky ways to win than ever before. Start with this batch of new games, then come back every week to see what other fruits of someone's imagination are pushing the envelope! Plus, consider spreading the news to your mates. They'd want to hear about these great new pokies, too (and my referral bonus – which gives $50 to you both).
---
Hourly and daily drop jackpots  here!
Learn more about Hot Drop Jackpots at Joe Fortune.