Mythic Wolf Pokie Game Review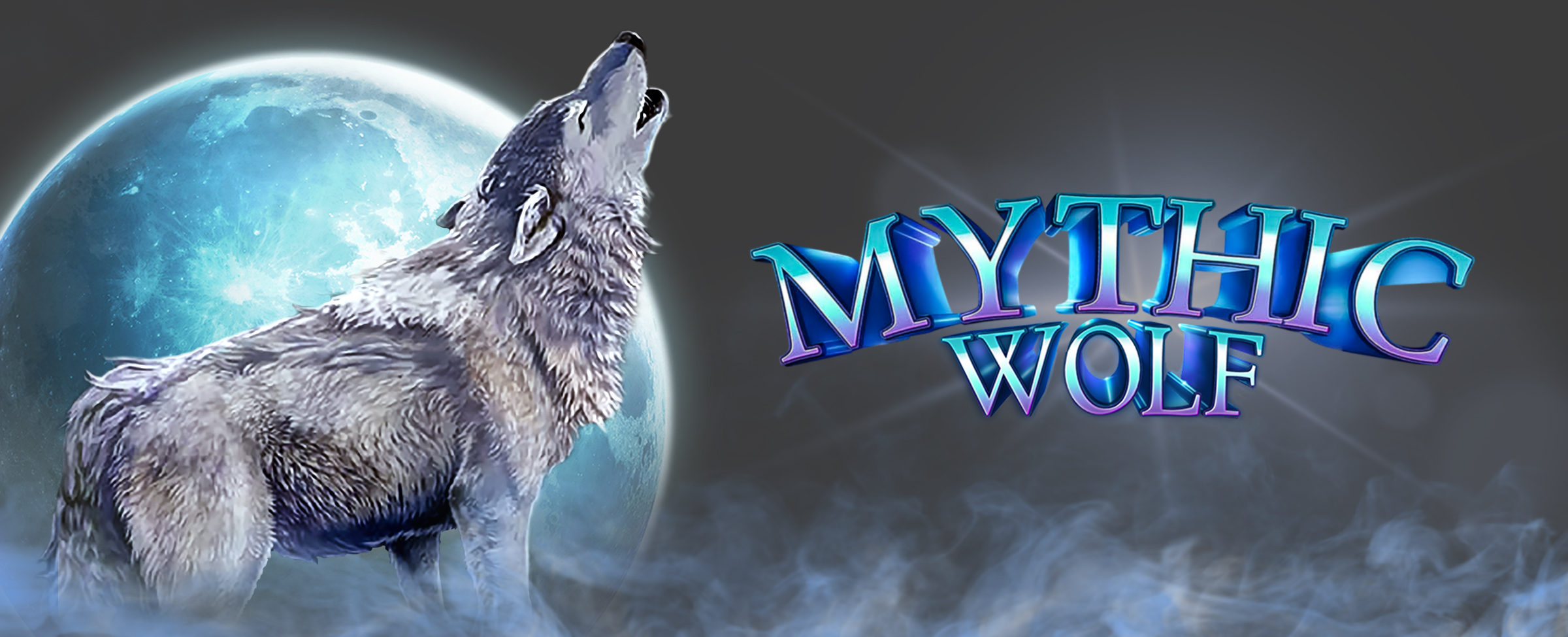 The legend of the wolf in the forest is shrouded in mystery – but what the mind doesn't know, the senses somehow do; when he bounds through the thick, moonlit night, the hair stands up on your arms. The other inhabitants of the ancient trees and rocky outcrops dart their eyes around in acknowledgment that they are here only because the wolf, in all his fierce beauty, allows it. But why does this elusive creature wield so much power?
That, my friends, is the Joe Fortune Mythic Wolf pokie, and my very own storytelling at its finest. Maybe I've told it a time or two before… but it sets the stage, right?
I love a good legend, and this is the type of game that legends are made of. Not only are there huge wins within the base game, but there are two bonus rounds that offer even more, and you can be sure those will really get the critters of the night stirring.
Catching an eyeful of the wolf himself won't make a difference to your fortunes: the right spin will have him darting through the mist bathed in moonlight, and you won't be able to miss the sheen of his coat then! Let's take a good look at the bad boy anyway.
How to Play Mythic Wolf
When the dead of night is all but silent around you and those deep, shuddery spine tingles hit you one after another… that's when the mysteries of the forest come to life. The wolf howls at the moon, presumably crying for prizes to be released from its light, and the moon seems to be considering the proposition.
If you're ravenous for payouts that will shoot you over the moon, then this is what you'll find in the Mythic Wolf pokie at Joe Fortune:
5 reels
3 rows
50 paylines, left to right except scatters which pay in any direction
Wins that are multiplied by the number of coins staked per line (except for scatters)
Free spins round
Randomly awarded jackpot
Bonus round
Betting range: 0.1 – 125.0
RTP: 94.90%
Are you ready to see the kinds of online pokie prizes this mythical wolf has riding on its tail? Aa-oooo!
Top Features
You won't have any shortage of features to keep you busy as you rush through the distinctly spooky forest in pursuit of the wolf from those legends. Let's go over them in our Mythic Wolf online pokie review now.
Wild
During the base game, the wolf himself may grace your path with his presence as he hurls himself through the air directly towards your screen. Stand your ground! This leaping wolf is your Wild symbol, and it replaces any regular symbol but the scatter before returning to you a generous 5x payout on that winning line.
Scatter
The magic feather symbol is your scatter in this pokie, and if you see it fluttering down make sure you grab it – it triggers the big, fancy Super Round.
Mythic Wolf Super Round
If you pick up three glowing feathers, you get seven free spins. Four feathers get you 15 spins, and five gets you 50. Those are some fine increments. Now, during free spins, the wolf is on high alert, and he comes rushing back to the reels. Whenever he pounces on them during the Super Round, your wins are multiplied by 10x instead of just five.
The Random Win Jackpot
Oh, did I mention there's a random win jackpot in this Joe Fortune online pokie? Well, allow me to explain. Like I said, this game is legendary.
During the base game, the wolf wins symbols open up your wallet to a random unknown jackpot. In the Super Round, the same symbols are configured to hit more often, and the random jackpot amounts are even higher.
Lunar Phase Bonus Round
A top Joe tip: while Mythic Wolf is a brilliant game to play on your mobile, this particular bonus round isn't available on your smartphone. Don't fret, though, because I have plenty of online games for your mobile that will ease the pain, I promise.
When you're playing on desktop, the Lunar Phase Bonus Round can be reached only through the Mythic Wolf Super Round. If three or more lunar dice symbols appear anywhere on the reels, you get to play a cool little side game where you'll match three lunar phases to the dice.
Joe's Pro Tip
The Joe Fortune Mythic Wolf pokie is magical for yet another reason: it offers a wide, inclusive range of betting options. You can have just as much fun shrouded in the mystery of the mythical wolf on a bet of 0.1 coins as you can with 125 coins. As always, make sure you base your bet and number of lines on how many betting units you have allocated yourself for that day.
If you want to use even more of your savvy strategies, try one of my casino games for skilled strategic players. You'll fit right in over there, too.
Joe's Final Thoughts: Play or Pass?
This is the stuff that legends are made of. The theme itself is so entrancing with its black night and full moon that you'll hardly even notice the 5x and 10x prizes stacking up in your balance. Never mind… you definitely will.
If you're into exciting fantasy-themed pokies and you don't mind getting a little wild, then I say: PLAY!
Joe recommends Games Similar to Mythic Wolf
You didn't think the forces that move under the silvery moon stopped there, did you? Because there are plenty more in the Joe pokie bank for spooky-loving players. So, if you answered the wolf's call and kept your composure (and your cash!), then these games are also calling your name. Stop for a moment – can you hear it?
Wolf Saga
Wolf Saga gives daring players another opportunity to unravel the mysteries of the wolf, but this time from within a hold-and-win pokies game that will have you howling extra loud at the moon… or maybe just at your PC or mobile.
Mystic Elements
It's not just the ancient ancestors of man's best friend that possess a mystique all of their own. Mystic Elements combines all of the elemental forces of the universe into a progressive jackpot that bursts with light. And cash.
Night Queen
She's alluring, she's elusive, and she might even be a little bit evil. The Night Queen veils herself in darkness, which is apparently the new black in this royally special pokie game with its mystery stacking symbols and random multipliers.
Play Mythic Wolf Pokie at Joe Fortune Now
Can you hear the howling? That's not just me stubbing my toe on the marble coffee table. That's the Mythic Wolf, and he's calling to you to chase him down and find his treasure. Show you're ready: grab your Joe Fortune login now and start playing pokies online today.