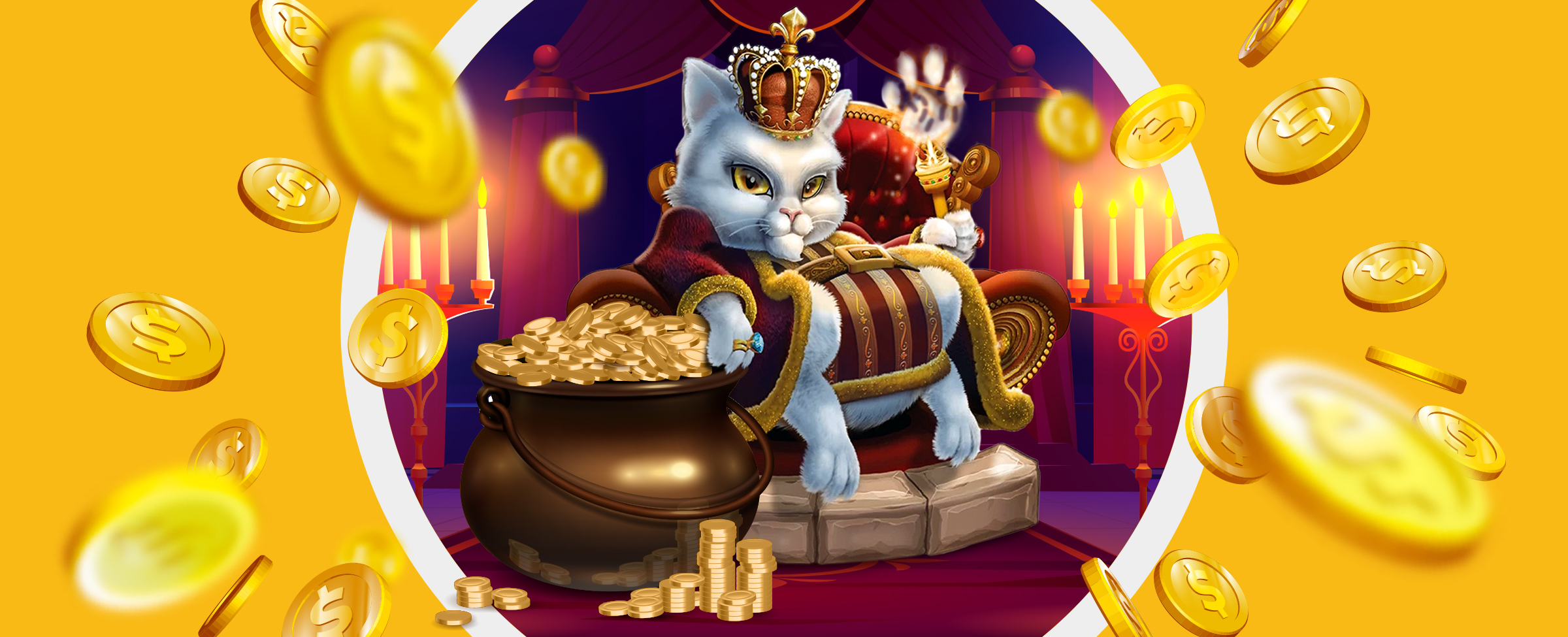 Anyone who's ever lived with a kitty cat knows that the house you share and clean and sleep in (and pay for!) is no longer your domain. That feisty feline rules the roost, and you're nothing but a mere pawn to satisfy its every whim. When Simba purrs for a petting? Be a good hooman and reach out your hand. Just under the jaw is always a winner. Sir Francis Bigglesworth lets you know in no uncertain terms that he isn't pleased with the state of his litter box? By all means, obedient slave, get the scoop and remove the poop. Chairman Meow has his dignity on the line.
Why are we so willing to subject ourselves to such Bronze Age subservience, ask the feline fans at some point, usually when they're couch-bound and pinned under Princess Leia, plotting how to quench that god-awful thirst without disrupting the occupier's obvious comfort. Well: cats know how to bat those expressive, beautiful eyes and, personally, it turns me to butter. Their wishes are my every command, and every command is like a sado-masochistic Christmas. Yes, we go through quite a few tins of John West flaked tuna at the Fortune household. (It's NOT a tuna, I hear Joanne say in her best Arnie voice, which is, honestly, endearingly awful.)
These are but some of the joys of opening your home – and your heart – to domestic cats, and it's exactly the role you're about to play inside the Cat Kingdom pokie at Joe Fortune.
Your precious, crafty, little kitty has taken up the throne in this game, and this Cat Kingdom online pokie review will show you all the rewards your new, most merciful boss is ready to bestow upon you.
Are you ready to see one of my all-time favourite pokies to play online? Your royal purr-ness awaits.
How to Play Cat Kingdom
Although your cat – excuse me, I mean your Highness – is the undisputed boss of the reels, that's not to say s/he doesn't appreciate all those times you've scratched between his ears and given him the fancy, individually-sold meal pouches when  (what a life, eh?).
He wants you to know he's still the boss, but is willing to show his gratitude by lavishing you with an abundance of rewards inside his castle… a.k.a. you're living room.
King Cat oversees the reels while sitting atop his velvet throne, and let's just say it's clear he's had one too many kitty treats that went straight to his rotund belly – but don't ever call him fat… he prefers to say he's Rubenesque. Much more regal, apparently.
He has a crew of loyal followers on the reels: like the stately Cardinal bird, noble Mousketeer mouse, and the brave Golden Knight goldfish which are your highest paying regular symbols in the game – save the King himself, of course.
This is what you'll discover when you answer the meows of his Highness in the Cat Kingdom pokie at Joe Fortune:
5 reels
3 rows
243 ways to win
Scatters
Wilds
Free spins
Giant Symbol
RTP: 96.05%
Betting range: $1.25 – $500.00
Prrrfect for crypto gaming with a high max bet and extra fast deposits and withdrawals when you play with Bitcoin.
Top Features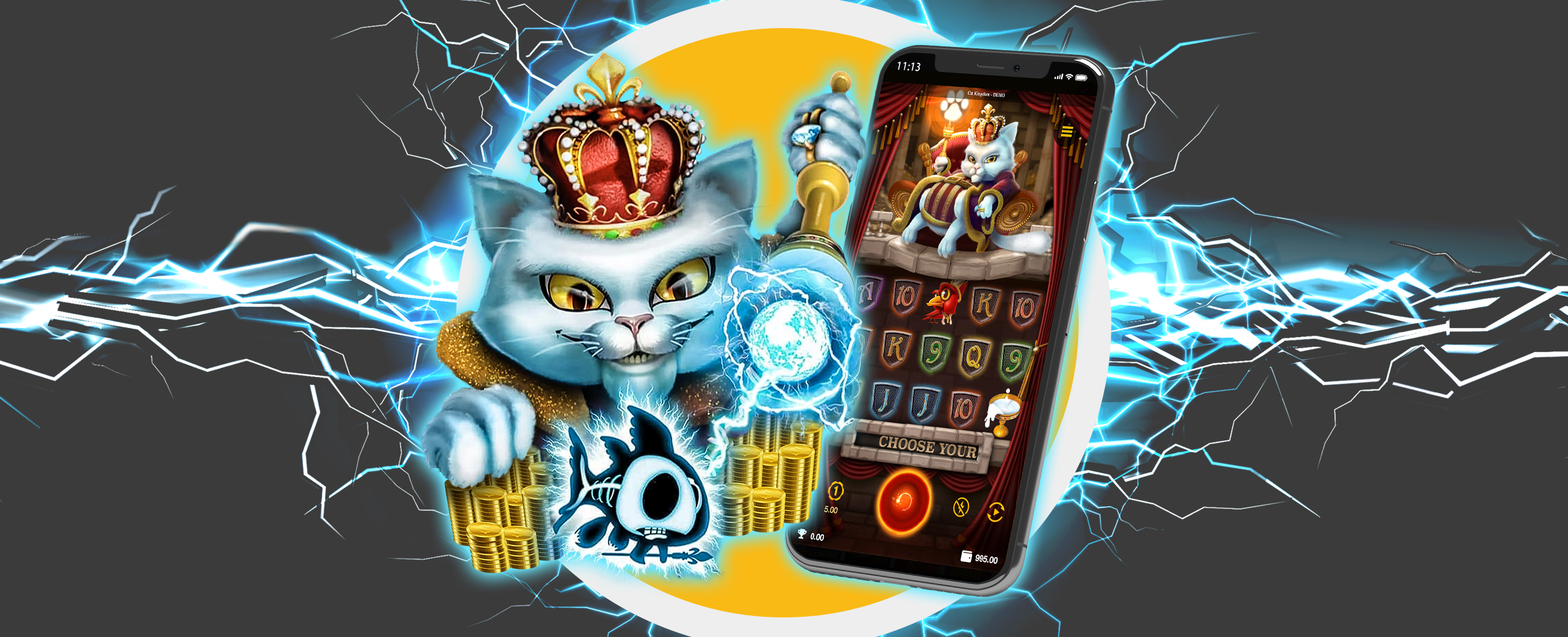 Any player at Joe's will attest to how you can win real money with the right pokie features – that's the whole point, after all! In a game like Cat Kingdom, winning through features is even more fun since he reaches out his scepter to blast away symbols involved in a winning spin, leaving behind big lit-up paw prints in their place, forever stamping his legacy on your wins.
Wild
The Wild symbol in the Kingdom is a chalice overflowing with milk, and it replaces regular symbols in the game to help you form new wins.
Scatter
Like any real kingdom, the King and his court must reside in the fanciest castle in the land. In Cat Kingdom, that castle is your scatter. The castle scatter can pay from anywhere on the reels, paying the highest when you land five.
Shocking Wins Free Spins
As you're following the commands of your King Cat and his scepter, you may find yourself approaching the treasures of his castle when you land at least three castle scatters. When you do, King Cat is delighted to see you arrive, and he awards you accordingly depending on the number of scatters:
3 scatters = 7 free spins
4 scatters = 15 free spins
5 scatters = 30 free spins
During the feature, your regally rotund ruler descends from his seat on the throne to the bottom of the reels, where he lays his rolling figure on the floor, watching you with vague intrigue as you claw your way through those spins. Using his Kingly powers, he can also upgrade all the regular symbols to the highest paying symbol of his squishy, adorable kitty-cat face. My life for you, your Majesty, you whisper. Majesty yawns and throws you a raised brow. It's a familiar expression: Got milk?
Joe's Pro Tip
The best way to win on feature-rich pokies like this one is to maximise on casino promotions which get you more free spins. The best way to have fun with pokies like this, however, is to play them with your nearest and dearest.
Given those two factoids, my advice is to refer a friend and kill two birds with one stone. That way you're looking at $50 for spins per friend, while also having more friends to enjoy the pokies with you. Win-win!
Joe's Final Thoughts: Play or Pass?
In case you haven't already tweaked from this Cat Kingdom online pokie review, I'm a big cat person, and an even bigger lover of pokies based on cats. The Cat Kingdom pokie has a fantastic theme and majestic free spins, so, when puss comes to shove, I say get in there, bow down to the hair of the throne, and PLAY it like a half-unravelled ball of wool!
Joe recommends Games Similar to Cat Kingdom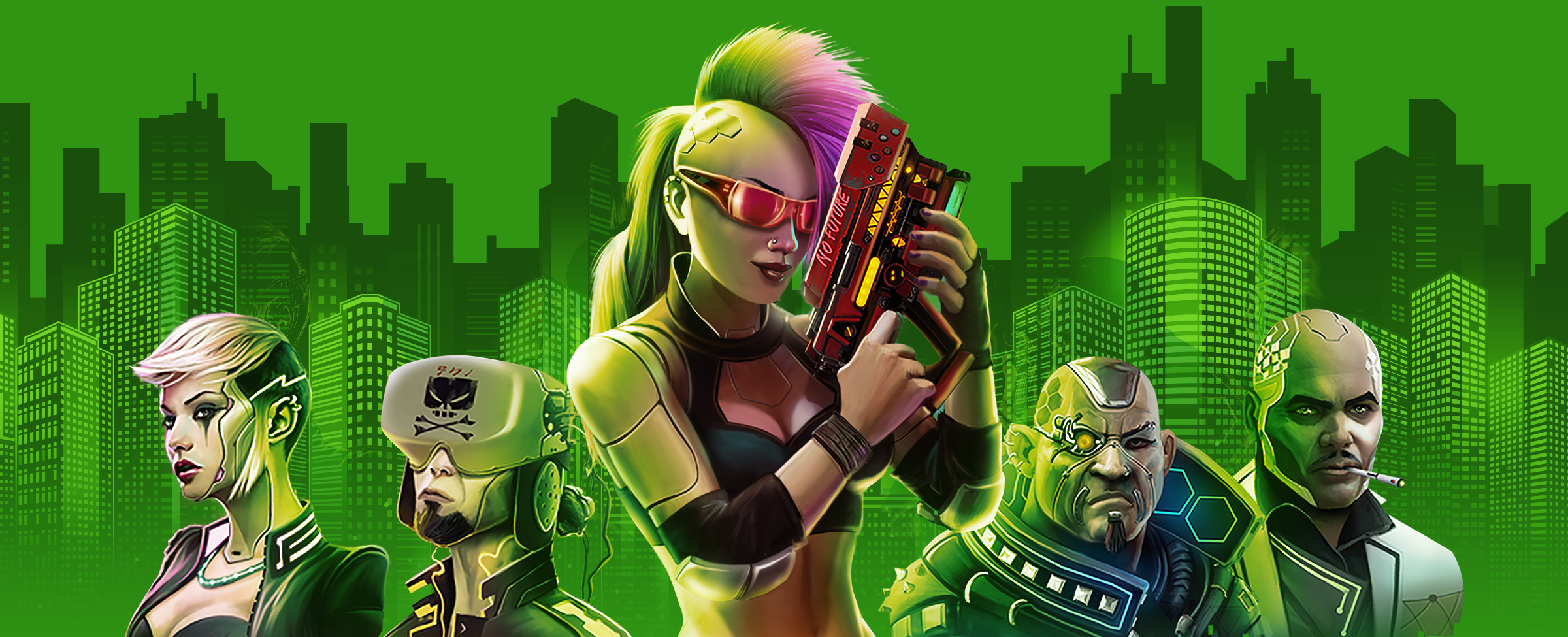 If you loved the feline King in Cat Kingdom and are looking for yet another pokie jackpot to play next, these three games will be right up your alley.
Cyberpunk City
Cyberpunk City may not have a scepter-wielding house pet ruling over the land, but it does include random expanding Wilds, leaders who mean business, and tons of free spins that can be retriggered, just like Cat Kingdom.
Bar King Deluxe
Since we're talking Kings, Bar King Deluxe offers a different type of royalty, with Gold Bar Kings and Queens, a Free Spins Joker, and a Jackpot Chance Feature where gold coins can lead to bonuses.
Fortune Mouse
Fortune Mouse can escape near-certain death from the claws of any cat! Now he's beaming, and happier than ever as he offers you a chance to win up to 1000x your stake with the middle reel entirely full of Wilds.
Play Cat Kingdom at Joe Fortune Now
The King has spoken, and His Kingdom is looking for another loyal subject to join its reels. You are the humble assignee tasked with pleasing his Royal Cashness. Enter the Cat Kingdom pokie at Joe Fortune, say hello to your master, and pounce on his riches.
Hot Drop Jackpots are now at Joe Fortune, with hourly and daily jackpots to be won!