QUIZ: What pokie jackpot should I play?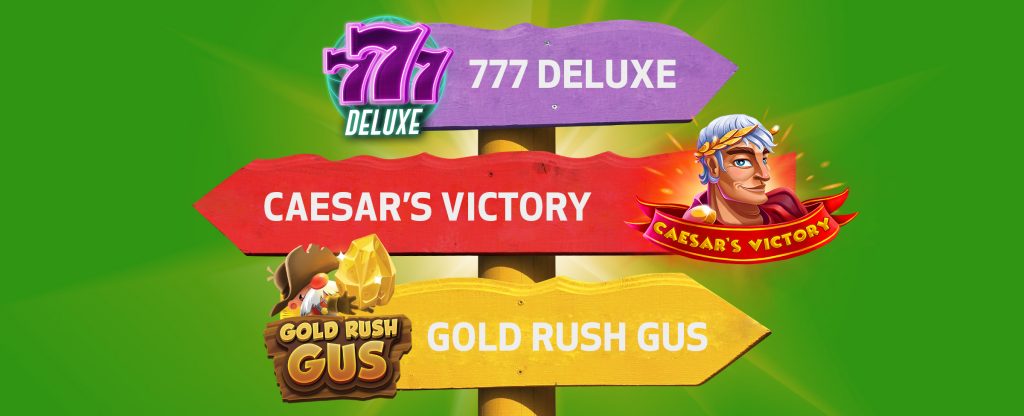 Each day, thousands of hungry bettors order up their chance to land a Joe Fortune pokie jackpot. And just as some like their steak blue and others need it killed twice, everyone has a different way they like their pokies served up. Me? I say medium-rare, and pass the sauce bottle.
Since my pride-and-joy casino opened in 2016, I've turned pokie jackpots into a science subspecialty. No matter how you roll, swing or hang, I have a knack for knowing just what to look for when I play matchmaker for you and your perfect pokie jackpot. It'll be love at first spin.
I'm not technically a scientist, and, believe it or not, I'm not a qualified therapist either – that's a gift from nature – but if you want to get in tune with your best-fit pokie jackpot, you need only answer a few of my questions. And no, your lawyer is not required. Unless you want a prenup. Shall we unwrap you now?
How it works
It takes just two minutes to discover your next pokie jackpot game! Choose whichever option best describes you for each question, and take note of how many A, B and C options you've flagged along the way. The favoured letter determines the Joe Fortune online pokie I've handpicked to suit your style. 
Question 1: How will you spend your Saturday?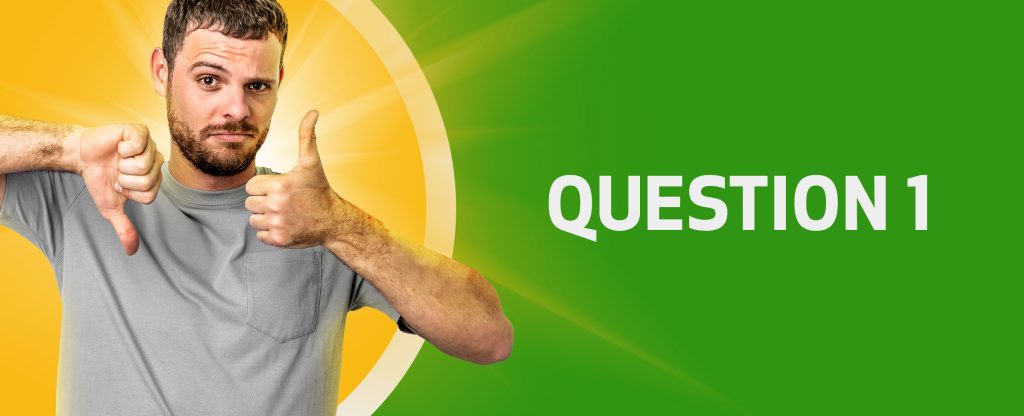 A. Same way I spend every Saturday – BBQ and beers with buddies
B. First, I'm catching up on the housework, then I'm off to a family do, and if there's still a kick in my step after getting groceries, I'll ring around for a pub session 
C. Geez, you're asking me already? I have to see where the day takes me!
Question 2: What's your favourite thing about pokies?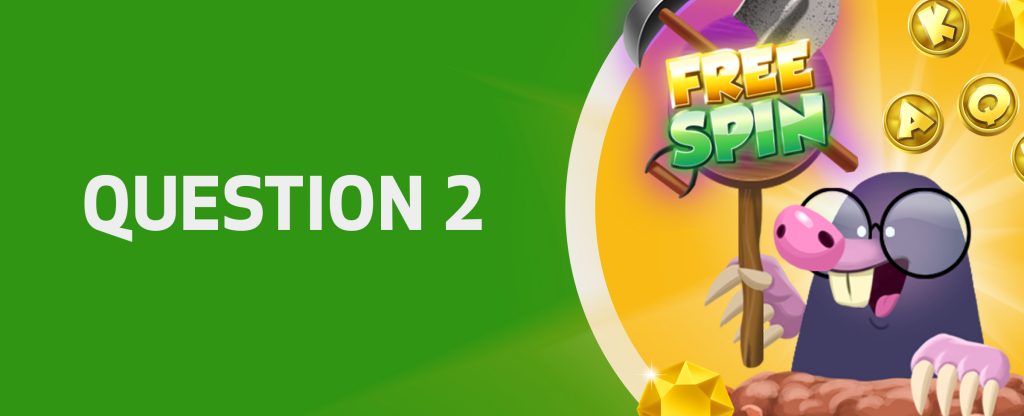 A. Keeping the game alive with consistent paylines that pay off
B. It's all about a good storyline with interactive features
C. The anticipation that builds when all is quiet, until a sudden win blows me over – what a rush!
Question 3: What drink do you order at the bar?
A. Carlton Draught, unless someone else is paying. Keep it Aussie, make it classic, and get me buzzed 
B. The bartender's special cocktail: the more original, the better. If I'm forking over fifteen bucks, it had better be worth the investment 
C. Whatever's going – it's usually a coin toss on a dice roll on a whim. I like a drink and I like new things, so hit me up!
Question 4: What would be the best gift to receive?
A. A card with money in it. Nothing says "I appreciate you, Joe" like a crispy bank note
B. A complete day out including brunch, shopping, bars, and maybe even something touristy, if there's time 
C. One I'm not expecting – did I mention that I like surprises?
Question 5: What does the
best
pokie session look like?
A. Sprawled out on my couch watching my bankroll creeping up all nice and steady 
B. Entertaining myself in between errands, on my lunch break, and getting a side-fix during a Netflix special
C. Opening up a flashy-looking game on pure impulse and flying off with the default bet size
And now for the results…
If you answered
mostly A
… You should play the
777 Deluxe
pokie
Clean, classic, and straightforward.
An 80s Holden Commodore. A high school garage band. A bourbon served straight-up in the glass – no ice, and no garnish. Your pokie is likewise classic, timeless, and gets the job done without a hitch. If you answered mostly A's, chances are you also like your pokies direct and to the point.  
There's no other pokie out there as straightforward as 777 Deluxe, but it does hold enough depth and style to steal your attention, much like your Jennifer Anistons and your Ben Afflecks of the world. 
Played over 5 reels and 3 rows, you'll recognize the old favourites like the bundles of cherries, sliced watermelon, whole lemons and oranges, golden bells and those wonderfully blocky BARs. 
The purple question mark is your Wild, and it's also the ticket to the bonus round. All you need are three question marks anywhere on the screen to get your chance at the progressive. That's all there is to it. 
Inside the bonus round, there's no need to sharpen any skills: it'll be just you and the one shiny row and payline getting to fourth base. That's where you get lucky with those 7s. Give that reel a spin, and the reward will reflect the colour of lucky 7s. If they're all gold, then you, my friend, have struck gold! The biggest Joe Fortune pokie progressive jackpot is going home with you.
Read our 777 Deluxe Pokie Game Review now!
If you answered
mostly B
… You should play the
Gold Rush Gus
pokie
Some of us like the simple things in life, and other prefer a bit of complexity to keep us on our toes. If you're the sort of player who keeps life moving and gets a buzz from being among the action, then poise that spinning finger! Get ready to meet Gus. 
There's not a moment of boredom when you and Gus hook up. The 5×3 video in Gold Rush Gus feels very much like a video game on a console, complete with high-end, 3D graphics. 
Aside from the already-thrilling pokie free spins and multiple progressive jackpots, Gus and his pickaxe reveal a new and surprising feature after practically every game. 
Lava Respins could strike at random after any losing spin, covering your symbols with molten rock that cracks open, revealing brand new ones. 
But by far the most fun, interactive feature in Gold Rush Gus is the racing round. If you lived and breathed Mario Kart back in the day, then you'll do just fine here. In the racing bonus round, you careen down the mine in a cart with Gus, collecting as many coins and boosters as you can, resulting in real cash pokie prizes. 
Read our Gold Rush Gus Pokie Game Review now!
If you answered
mostly C
… You should play
Caesar's Victory
pokie
Then again, there's a whole other type of pokie beast out there. If you answered mostly C, there's a good chance you'd prefer to throw up your hands up and let the universe take over with a wild good time. You'll be too busy dancing, at least on the inside if not with your feet. 
You live for the moments when the air is calm but anticipation is rising like the sun… then BAM! You've fallen off your chair, knocked clean off your seat shocked by life-changing jackpot. 
If that's you, and my scientific quiz tells me it is, then Caesar's Victory is the game to fire you up. Aside from making you the Emperor of Rome, which is something of a promotion, this pokie provides rapid-fire bursts of adrenaline. 
Inside the palace, a progressive jackpot grows before your eyes. All it takes is one lucky spin, at any time in the game, and on any bet, and you could trigger the almighty progressive. You might just sign out with more wealth than Caesar himself flaunted, having sent the crowds of the Colosseum into a roar that still echoes across Rome. Not that you need the fanfare…
Read our Caesar's Victory Pokie Game Review now!
So, which pokie jackpot did you land on? Are you the pared-back, classic type? Do you like a layers of complexity in your daily life? Or are you less about the planning and all about the fun of the moment? Tell me on our socials: Facebook, Instagram and Twitter! 
Luckily for all of you special snowflakes out there, I was able to hunt down a pokie game to satisfy everyone. Come to think of it, it's more fine art than science. Try out one of these pokies on your mobile or PC, remember that Practice Mode is there to warm you up, and order up whichever jackpot puts a sparkle in your eye.