How to win online pokies? Check out these best pokie strategies!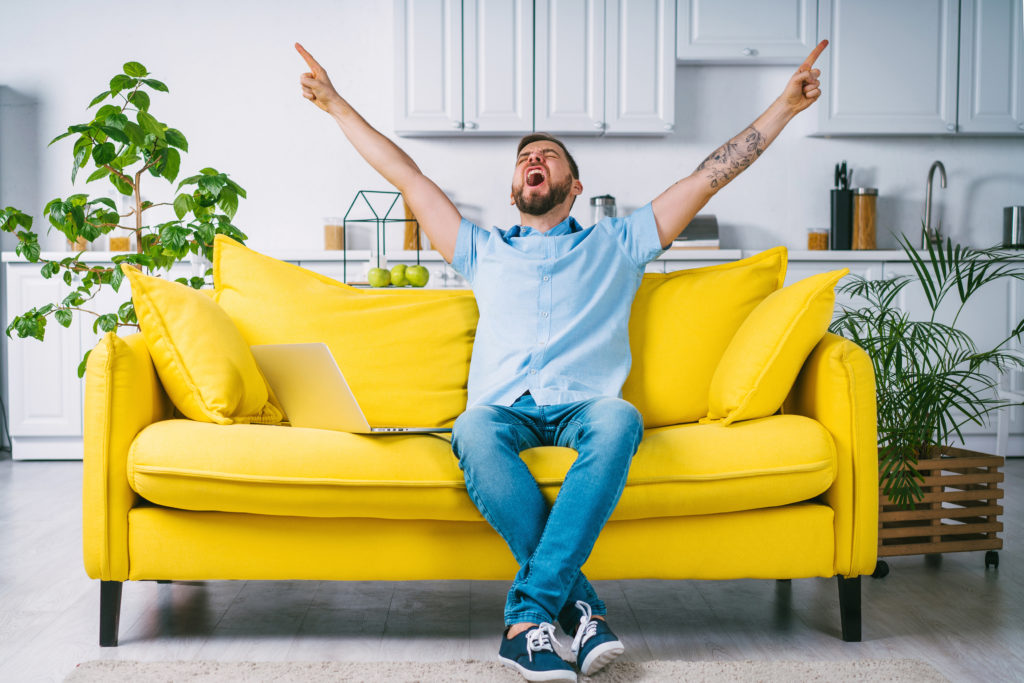 It's not an online casino without online pokies. Good thing I run an online casino. And good I have… the best online pokies. Hundreds, in fact. And I'd bet since you're here, you'd like to know a thing or two about playing them.
You may have heard playing online pokies is all about skill. While it may be true that playing pokies for real money requires more luck than skill, you'd be surprised at just how much is still in your control. This is no self-driving vehicle.
Understanding how bets work, how to pick a good game, and how to play for the progressive could be just the knowledge you need to reap the real money rewards.
I'll show you how pokies for real money are played, and how they're won. Hold onto your hats.
1. How to Play Online Pokies
Luckily playing pokies for real money isn't terribly complicated. But it's a bit more involved than "deposit and play now". You still need to do some stuff. And some things.
Follow these steps:
Log in to your account. Welcome back!
Click on "All Pokies" – this is where you'll see all the best online pokies that our island nation has to offer.
Pick your flavour. If you're in it for the big bucks, focus on the best progressive pokies. If you're in it for entertainment, you can choose from loads: 3-D, history, Asian, 3-reel, 5-reel, or video.
Open your pokie, and review the paytable. The paytable will tell you how the bonuses are triggered and how the jackpots are won, including the eligibility requirements for the best progressive pokies.
Place a bet. This is the most important step in playing pokies for real money. All online pokies have different betting ranges, anywhere from $0.01 to $5, and $40 to $200 per line. Remember that the higher your betting amount, the higher your chances of winning.
Spin. Once your bet is in place, click the button to spin the pokie. Delight in the music. Bask in the glow.

2. Online Pokies Max Betting for Min Betting
Back to the betting part. AKA the crucial step of pokies for real money that actually wins you real money. It all comes down to two types of bets: minimum and maximum.
The minimum bet is the bare minimum you have to wager in order to play the game. Some pokie players have the strategy of playing minimum bets on popular pokies with no max bet requirements. For example, Mega Moolah is one of the best progressive pokies, with a jackpot in the millions. The minimum bet is only $0.01 to be eligible. Do keep in mind, though, your chances are slimmest with the minimum bet.
The max bet is the highest wager you can place on any line or lines. Most pokies for real money require the max bet to be eligible for their jackpots. For this reason, many players focus only on the best progressive pokies playing max bet. There isn't much point in playing a game with a massive jackpot if you're not eligible for it. You can enter the max bet manually, or you can make it easy on yourself and click "max bet" before you spin
3. Playing Pokie Progressives
The meat and potatoes, right here. The best online pokies happen to be the best progressive pokies. I don't set the trends. I just dish out the deals.
Just to be clear, a progressive pokie means the game has a jackpot that grows with each wager. You can have a chance at winning the progressive through a couple of channels.
Randomly Awarded: This type of progressive is a feature in many of the best progressive pokies. It's an absolute thrill. This means you can win the jackpot at any point in your game. Just like that. One spin, and BAM. You're the winner. It's your lucky day, my friend.
Bonuses and Features: Other pokies for real money set up the chance to land a jackpot within a bonus round. They have a set of requirements, like matching the right symbols on a payline, to reach the right feature. You'll see just what I mean once you're knee-deep in the bonus. From there, usually another set of requirements has to be met before the jackpot is yours. Like, you have to be this tall to ride. Giddy up.
Speaking of horses, which of the online pokies are the best to play? Try these:
4. Exclusive Pokies to Play
Some things are just better when they're exclusive. VIPs. First-class passengers. Guests of honour. Superiority. At Joe's, we've got lots of fancy online pokies. Here's a sprinkling of the options:
Genie's Gifts: What happens when you rub online pokies and ask for a wish? Get some concerned looks, for one. But you also get the chance to win an instant cash prize that's paid randomly and multiplied by your bet. Rub 'er down, mate. Rub 'er down.
5 Reel Circus: I hope you're not afraid of clowns. The jovial clowns in this game are what make it one of the best online pokies. They'll make you crack a smile with 250 coins. But if you land the human cannonball, 750 coins are all yours. And they all float…
Arrogant Pirates: Go ahead. Let your narcissism soar. In this game you're the Captain, and you're pillaging through pokies for real money in search of the ultimate prizes: 10x multipliers, 3x your stake + 10 free spins. Aye aye, Cap'n. This ship's coming in.
5. Most Popular Pokies
Curious to know which are the most coveted online pokies at Joe's? And the Logie goes to:
A Night With Cleo: Sex. Need I say more? Ok, fine. Money. The two finest things in life. This pokie for real money has them both. As you spin with the sexy Egyptian Pharaoh Cleo, you have the chance to win a randomly-awarded progressive Jackpot in the tens of thousands.
Mega Moolah: Mega reasonable. What? That sounds boring. No, mate. The minimum bet on this safari-themed pokie is why it's one of the best online pokies. It only costs you $0.01 per spin to be eligible for the astronomical progressive Jackpot that regularly reaches the millions. See? Reasonable.
Gold Rush Gus: Yet another of the best progressive pokies. Hundreds of thousands of dollars can be won just by finding a perdy diamond in a treasure chest with your digging pal, Gus. Land the right series of symbols in the base game, and you may very well see that progressive jackpot land in your lap.
The best online pokies come in all makes and models, a little something for everyone. But the bottom line is, if you want to win, you've got to spin. Remember: max bet wins the progressives. Don't be shy. Give 'em a try.