The Jury Is In: These Crime-Themed Pokies Pay!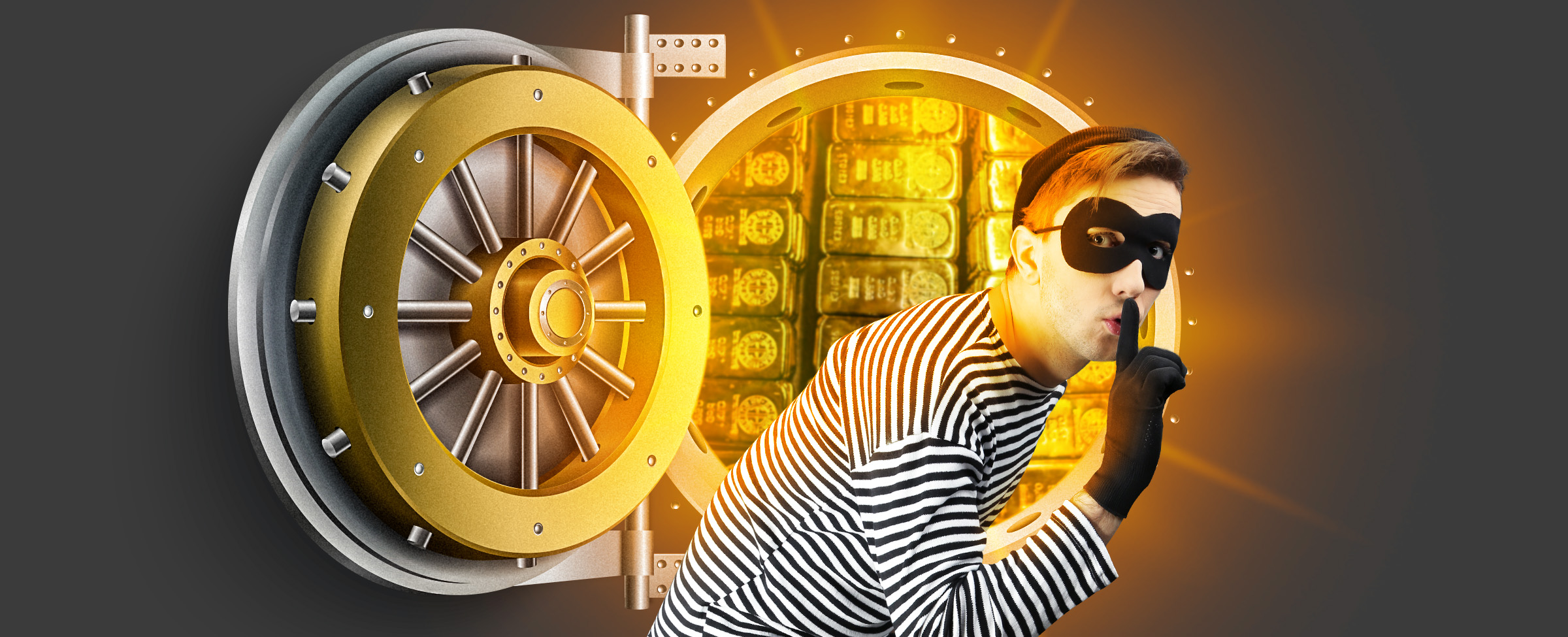 Law almighty: there has been a gross miscarriage of justice at Joe Fortune Casino! Some of the best online pokies in all of Australia have not received a fair hearing, and I am hellbent on finding the perpetrator and bringing them to justice!
Wait – you're accusing me of concealing the best online slots? I swear it's not my vault! It's summons, but certainly not mine (Sorry. I'm feeling particularly pun-ish today).
Okay fine… I agree. You caught me red-handed. It's a good thing I live and breathe my passion for pokies, and that I've got a boot full of guilty pleasures for you. Meet me at midnight. Come alone.
This particular selection of pokies is all about crime, and you, my trusty reader, are going to serve as judge, jury and… executor. You'll get to hear all about the best casino slots at Joe Fortune, and deliver your verdict on their features and rewards, as well as the crimes before us today.
Before you take your seat on the bench, I must tell you with sincere conviction that these pokies are chalked-full of criminals with free spins running wild and bonus rounds disrupting proceedings. If you think you can handle all the commotion, then grab your robe and gavel, because we're about to trespass into some serious crime and punishment, with the best casino pokies in a long line-up.
Quiet, QUIET in the courtroom! It's time to break and enter. But first – a Deposition.
Divorce: De Money and Defame Us
I'm a reel Johnny-come-lately here, but I did receive inspiration for this article, though I can't quite put my severed finger on the allegations. Perhaps it was a piracy suit? But: I had Heard something about a big case, and thought I'd give the green light to crime before the lights turned Amber.
Now, I can't go into too much Depp, but my patrons were all court up in it. They said they hadn't seen this much celebrity scandal since Pistol and Boo were considered a flight risk until they were extradited. Now, I won't deliberate on it, because I'm certainly no expert witness, but it's true – wife is really strange. I'm also no Phil Officer, so I'd take that with a grain of assault. At Joe Fortune, we are excellent to each other. Sustained.
Lawless Ladies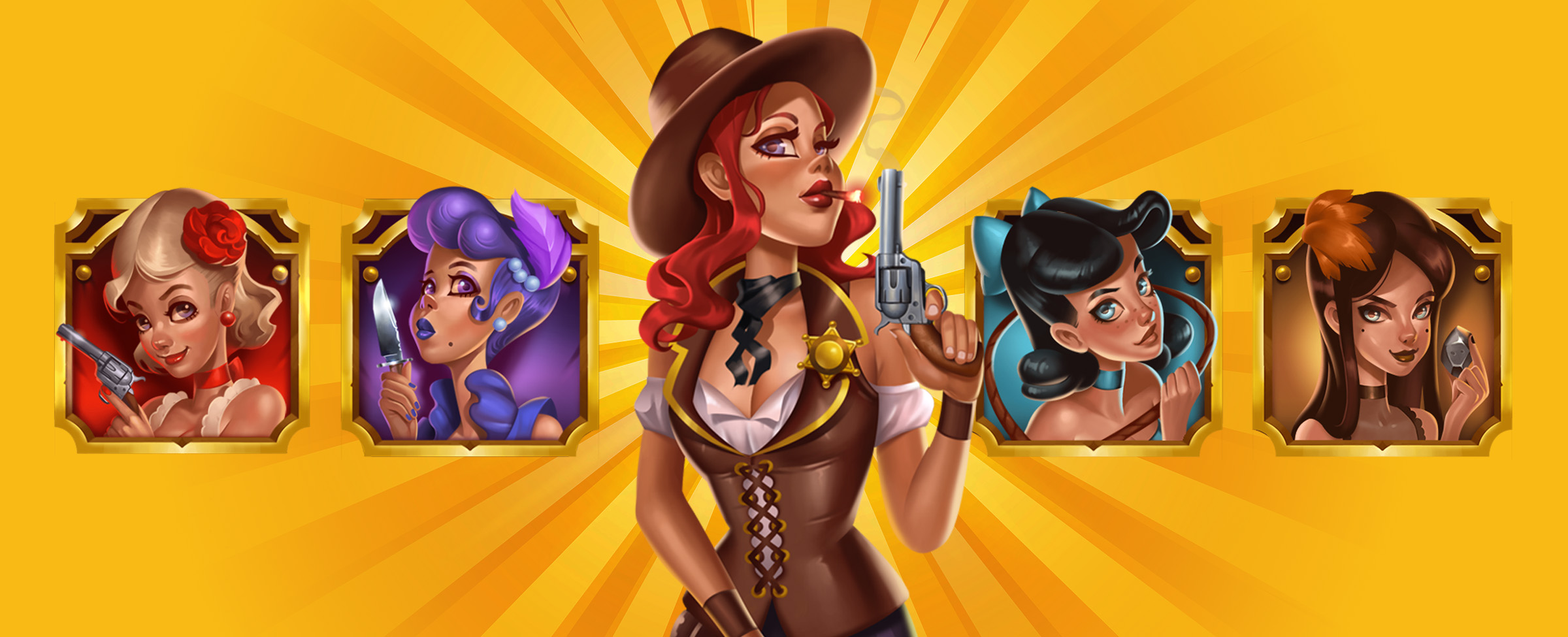 They roam the streets. They bust down doors. They blow the smoke from their pistols after blasting the windows of the sheriff's office. And they're pretty prosecute. These are the Lawless Ladies, and together they make up one of the best pokies at Joe's. There's Jenny Syde, and Sue Mi, Miranda Wrights, Madge I. Strait and Whitney Stand… all great gals just out for a little carry and concealer. Nothing to seize here but a minor Miss Demeanor.
Objection! Leading ladies… But, Your Honour – let me plead my case.
For starters, one of the best pokie strategies is to play a game with a random progressive jackpot, because you don't have to bet on max in order to win it. So the random progressive jackpot in this game is evidence enough that it's a doozy, and the free spins and expanding Wilds on reel 3 help seal the deal.
Off the record – if you want help tracking down the big-bad crew of Lawless Ladies to throw them in the slammer, you could always refer a friend to Joe's to help you, especially a rugged tough type if you know any. Doesn't necessarily have to be female, just as long as they can fling a slingshot and shoot a pistol, they'll fit right in. Then I'll give you $50 once they make a deposit, and that's no lie – I'll testify to it!
Mob Heist
As one of my favourite pokies to play online, Mob Heist is also one of the most dangerous. Just last week was when the heist was committed, and these mobsters don't like to sit in court and pay for their crime.
You've got the whole gang sitting in the dock, including the Goon, the Girl, the Boy, the Doc, and the Boss. Their plan was to break into a bank and open the safe. The prosecutor told us that was called the Bank Job Bonus, which they gained access to by landing two safes on reels 1 and 5. The gang members themselves paid a bet multiplier whenever they were caught on the reels, but it took a while before anyone could track them down!
Of course, the sheriff was always hot on their heels as the Wild who sought to replace them all on the reels. She tried catching them with knives, poison, pistols, and handcuffs, but to no avail.
Finally, the agile sheriff nailed them down when all five gang members got locked on the reels, triggering 15 free spins where she expanded over the reel to catch them in the act – and here we are today to bring justice to the people for their crimes.
Cyberpunk City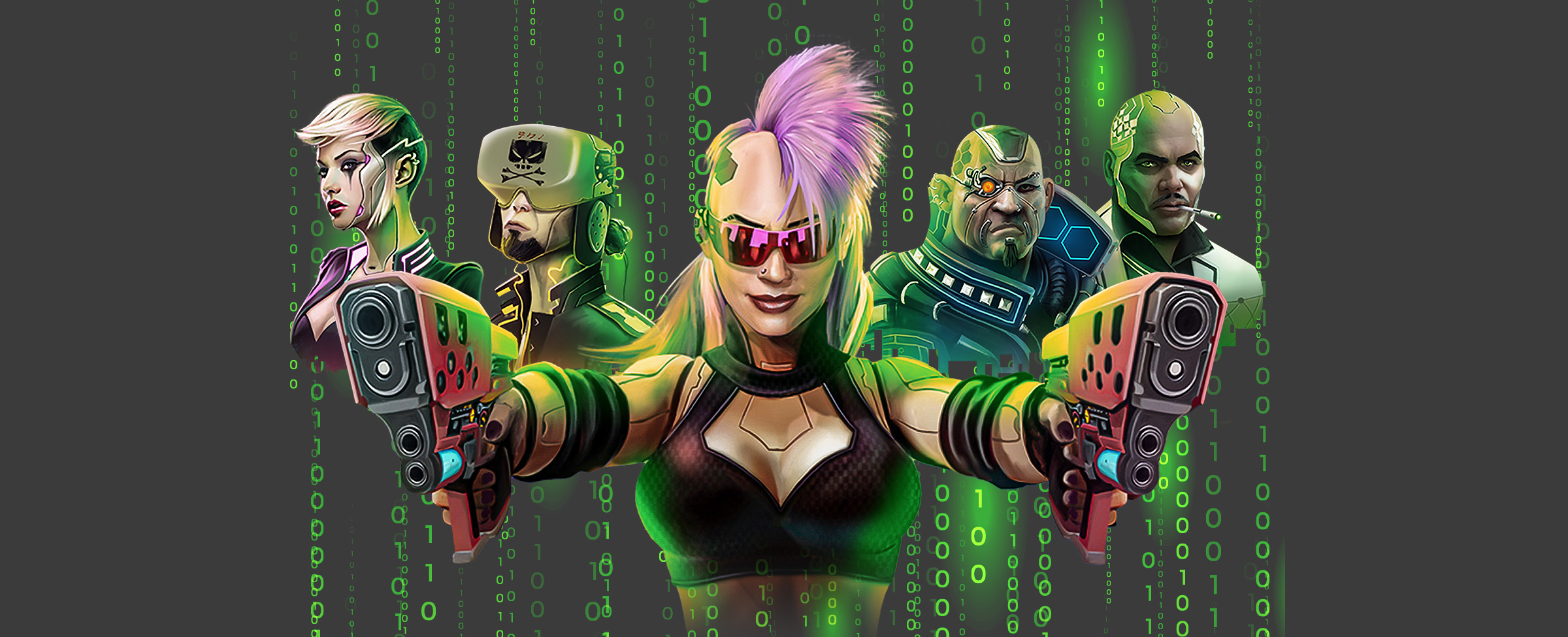 These are no usual suspects; in the dystopian society of Cyberpunk City, you either commit crimes to survive, or die an honest death, so it's easy to mount a defence for the regular citizens who make up this cast of characters. Whether they are true criminals or not, you'll be the judge. You'll really have your hands full in this one, which I attest happens to be one of the best casino slots around.
And don't just take my word for it, here's Exhibit A.
Each cyborg is equipped with cyberware possessing magical, wild powers. Any of them could transform into a Wild at random, so they pop out around practically every dark corner of the reels. Dangerous!
As if that didn't have you on edge already, I present to you Exhibit B.
There's an extra scary cyborg gentleman with enough muscles to squash The Terminator between his fingers, and he appears on reel three to expand and take over the entire thing, substituting any symbol that stands in his way.
There's also a Wild symbol that triples the prize when it's involved in a win, and the Cyber and  Punk symbols on reels 1 and 5  that almost got the defendants off scot-free… spin style. 10 of them, in fact, all multiplied by three.
Viking Raid Zone
They murdered civilians and kidnapped the weak, and they performed malevolent sorcery and highway robbery, and those vikings were the rulers of the land! Boy, that was a harsh sentence if I ever saw one.
But that's just what life was like back then if you were in the Viking Raid Zone. I don't write history, I just recite it!
And let me tell you, the pillaged treasures inside this game are well worth witnessing. For starters, the Dynamic Ways feature changes size and positions in every spin, ranging from 243 to 3,125 ways to win.
Then you've got the "Shield Wall" respins feature, and boy does this feature pay damages: punitive ones. Whenever a Wild symbol lands inside the Dynamic Ways Zone that does not result in a win, all the Wild symbols turn to gold, and then they stick in place for the rest of the feature, plus the win multiplier increases at the start of every new re-spin.
There's also the Odin's Gift multiplier feature, The Raid Free Spins Bonus, and an option to Buy the Bonus, which is a totally legit thing. Ran it by my lawyers.
But geez, I tell you what: good thing these northern pillagers didn't know about crypto. If they had, they'd be swarming inside the best Bitcoin casino in all the land… which is Joe Fortune, of course, thanks for noticing. They'd have a hell of a time trying to get the Bitcoin out, but that'd just lead to an intolerable disturbance of the peace. And I'm not so sure I could stand up to these tough-skinned giants… I can hear myself say:  Alrighty, gotta bail… I think it's gon' arraign today. Arrrgghh, me in-mateys!
A Pirate's Quest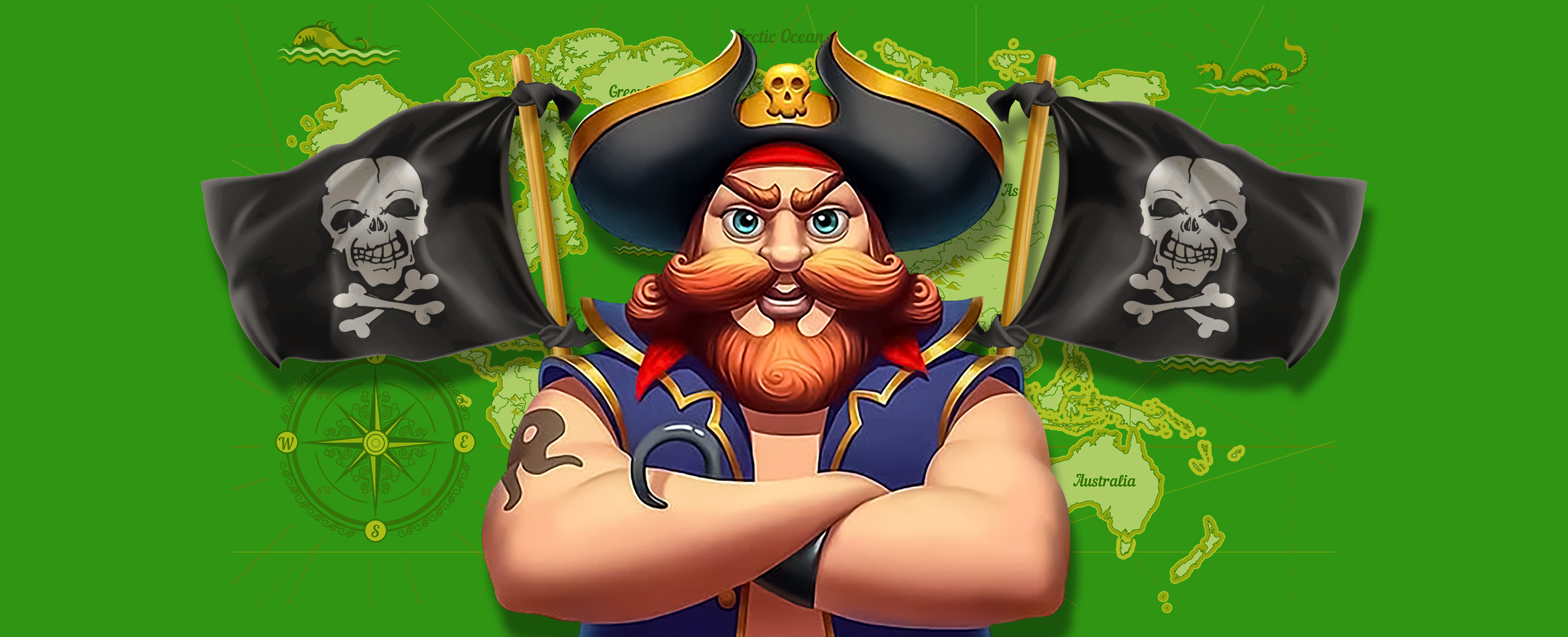 Since you're on the juror's bench for today, you can help me determine if A Pirate's Quest is a game that's worth the trip on the high seas.
The reels are run by a crew of scallywags, and they claim to have the best loot in all the land… but of course you'll want to see that evidence for yourself.
Looking at the first feature on display, you'll see those Wild Cannons. This means an enemy's ship can appear on any spin and start shooting up your screen, turning any symbol on the reels Wild.
When we cross-examine the Jolly Roger Feature, we see that the Pirate can appear on any spin to recruit the crew who unfurls a Jolly Roger which covers an extra-large space with a super big symbol.
What will really seal the fate of this case for both parties is the Pirate Battle Feature, where yet another enemy ship invades the reels in a coordinated offensive, allowing you to mount a counterattack that awards damages in the form of cash prizes for every ship you sink.
Yep! He is a jolly good felon. And this jolly good pokie is one of the most unique games at Joe Fortune, hands down and drop your weapon.
Bandida
If you asked me "Hey, Joe – with so many to choose from, what are the best online pokies?" – I always say to follow the Bandida, because this gun-slinging steampunk babe from the Wild West knows what's up.
With Bandida on the reels, you'll need to do things her way in the Bandida Ways feature, which means you get extra Bandida symbols on the screen to help you win. Sounds good so far, but there's still some more features to witness.
Judging Bandida on her most recent crimes might be hard since she has a very extensive Criminal Record. In the feature, Bandida testifies that she started out as a rookie collecting WANTED symbols from the reels. Then she got good at the crime life and became the Most Wanted. Each time she stealthily changes her state on the reels, you get a special prize from Pickpocket to Robber, and maybe even all the way to Jailbreak Free Spins.
You might need some extra schooling in the law to find a way to pin this rascal down, so it's not a bad idea to use Practice Play to get familiar with all her crimes before you send her to the slammer.
Phew! That's a lot of consecutive sentences. But here's what you really want to know: At Joe's we don't just pledge: we pay.
The verdict is in: these pokies rule. I can truly say with conviction that you've been a tremendous witness for all the best slots, that I'm feeling rather inspired to play them myself. I think I'd better bail since now is the perfect time to join up with some crime lords and ransack some reels. Judging by how good all of these pokies are, I'd say it's a good idea that you do too… because skipping out on the best online pokies would be a crime.
They did the crime: I did the time. Now – go make a killing!
Hot Drop Jackpots are now at Joe Fortune, with hourly and daily jackpots to be won!