How Are You Feeling? Joe Has a Pokie For Every Mood!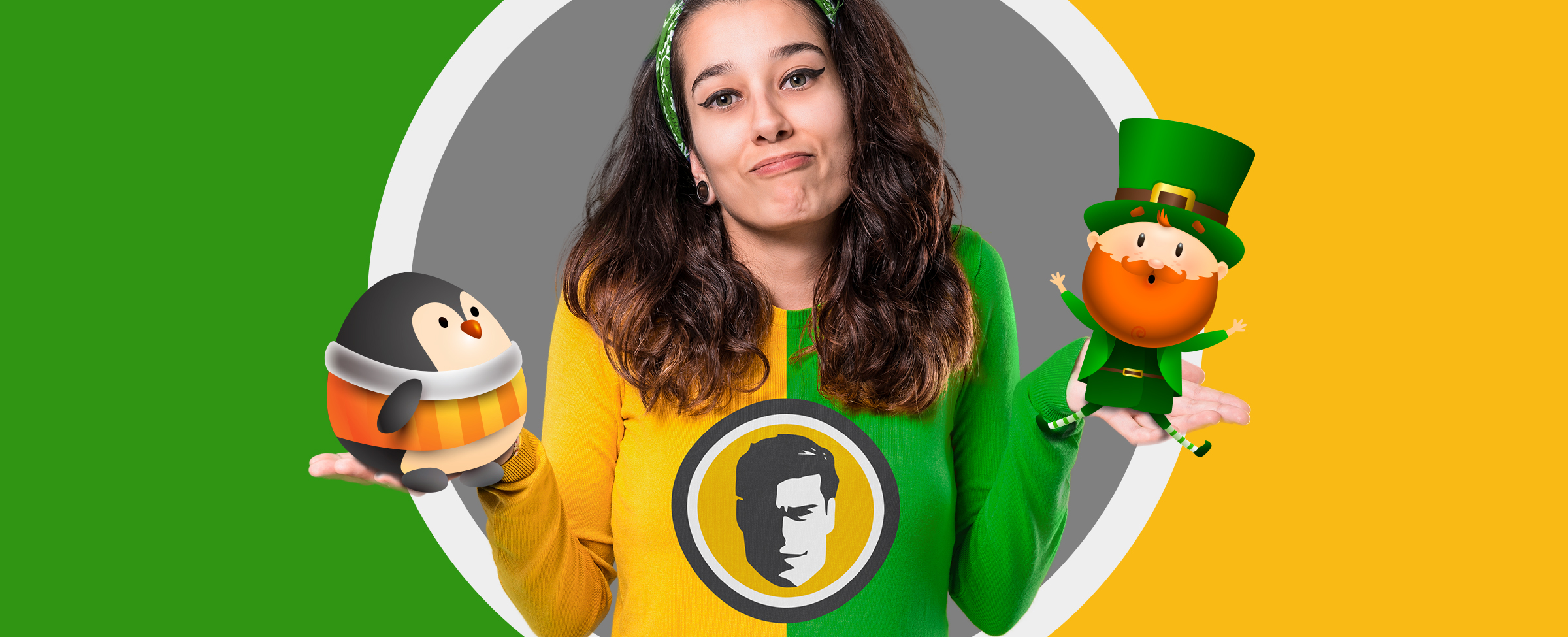 We kind of know that when someone casually asks how you are, they don't really want to know. I can't really gel with that sentiment, myself. If I hear "good, thank you", first I sigh, and then I go back to the drawing board to elicit something a little more meaningful. Because I really do want to know! So. How are you?
Are you upbeat because of a delicious meal? Beating boredom at home? Angry at your housemate? However you're feeling today, my fine collection of pokies at Joe Fortune Online Casino has a game for every sort of mood.
My job here is to be like the Tinder for pokies: you prepare to get in touch with your feelings for a minute or two. I ask you to sum up your overarching mood, then you take my perfect match and you marry it. Or, at least take it for a spin and buy it dinner. Warm up those ways to win with a mighty mood match made in heaven! Now sing it with me, folks: Feeeelings… nothing more than feeeelings…
Happy: Leprechaun Legends
For those days when you've got a pep in your step and a grin from ear to ear, there's no better online pokie to stimulate your happy-feelers than Leprechaun Legends.
These cheerful little green men love to play a tune on the fiddle, a decidedly heartwarming accompaniment to the pleasant lilt that's been dancing in your ear for hours; and why? Oh, because you're in a mighty fine mood indeed! The leprechauns really get a kick out of seeing a sparkle in your eye, and they'll take you by the hand and help you skip through three different features with grassy meadows, sparkling rainbows, and the iconic pot of gold.
Let's see if we can't imagine you there already – chasing the rainbow of multipliers with a jumping heel kick in the Pot of Gold feature, absorbing all the Luck O' the Irish with scatter wins, and collecting free spins with Legendary Songs. Don't your cheek muscles ache just thinking about it?!
Bored: Gold Rush Gus
Even the most thrillable of us can be plagued by the boredom bug every now and again. It's not such a dreadful thing, it's just sort of… bleh. Nothing can get your motor running.
What you really need is something to grab your attention by the proverbials… someone supremely talented in making those sparks fly! I happen to know a fella who will to get you interested, and he happens to be the caretaker of one of my favourite pokies to play online, especially when I'm feeling a bit bleh myself. No, it's not me, silly. Though I see why you'd assume otherwise.
Gus is his name, and Gold Rush Gus is his fun-filled game!
Gus is always looking for a helper to dig up gems, and if you ask me, that sounds like a much better task than declaring your boredom to other bored people. You'll be hunting for keys and a progressive jackpot, and if Gus so much as senses your lips forming a yawn, he'll snatch you up and put you to work on a go-cart in the bonus round, where you'll careen through the canyon and scoop up golden coins.
There's always something exciting to do in a gold rush!
Angry: Fury of Zeus
AARRGGGHHH!!! That's how you might feel if you've honed into this Joe Fortune online pokie.
I won't even ask what happened to tick you off so bad – I'd hate for you to have to relive the experience. What I will do, however, is pair you up with the king of rage himself in the Fury of Zeus. Truth be told, no one is really certain why Zeus is so P-Oed. I guess you don't need a reason to be enraged when you're the ruler of the universe, and all.
Just like misery likes company, rage loves to have a partner, too. That's why you'll be welcomed on Mount Olympus with Zeus and the lightning of fury striking through his eyes. See? You're in good company!
As you and Zeus whirl up a tornado of rage, you just might catch on to some free spins with doubled prizes, or maybe even coerce the random progressive jackpot out of Zeus' magical lightning finger.
Then again, if it's a person who has you feeling so angry, I know Poseidon and his trident wouldn't mind coming along to give someone a poke in the right direction, if you know what I mean.
Relaxed: Chillin' Penguins
The dishes are done, the last of those emails are sent, and you have a few hours to spare before any obligations start to nudge you again.
Now would be the time to pour yourself an iced tea, with extra ice. Just to be cool, you know? You're ready to relax, and these Chillin' Penguins are as chill as they come, sipping on beverages in an ice bath surrounded by hot sand. Wait, what? These guys are so laid back they don't even notice that you can't have an ice bath surrounded by sand – but who cares, we're carefree around here!
If you want to outchill even these penguins, you could land six of the same penguin symbols on reels one and five and have them freeze in place, then you'll really be set. Your chill factor might even shoot through the roof at that point, and you could freeze over every penguin space available, and they'll be sure to award you – nonchalantly, of course – with the highest rewards of the game.
Then again, you could relax in even greater style by watching one of my favourite casino movies, and accompanying it with a game. Just don't get too worked up – we're all about chillaxin with this mood.
Confident: Fast & Sexy
Maybe you woke up this morning and you loved that thing your hair was doing without any styling help, and you got a lovely compliment from your neighbor about the new shoes you bought. You're feeling mega good, and the world deserves to see what you've got goin' on!
Now's a great time to channel some of that confidence into a race around Tokyo in Fast & Sexy, and while you're at it, you might as well see where that confidence will get you with the ladies, too.
You've got a selection of race cars to pick in this pokie online, and I'm thinking that bright purple Porsche is just the one to make you stand out. As you zoom through the streets of Havana, expanding wilds will be naturally drawn to your confidence, and the punk gal with the tube of nitro won't be able to resist lavishing you in free spins with multipliers. You're lookin' good out there!
Frisky: A Night With Cleo
When the blood is pumping and the lights are dim, there's only one thing on your mind for this weekend, and you're feeling hot and heavy at the thought of seeing it released.
We're all adults here, so I think we can just say it. That randomly triggered progressive jackpot sure knows how to get you going!
As you spin away inside a palace of gold, it won't just be the titillating prospect of scoring with the jackpot that'll keep you in the mood. Cleo happens to also share your desire for playful romantic fun, and she's invited you for A Night With Cleo inside her private chambers for an evening you'll really, really never forget.
Hello again – how are you feeling now? Would you care to play a pokie for a relaxing day at the beach? Fuel your anger with the god of fury? How about prance around a field of clovers with a happy-go-lucky band of leprechauns? No matter how you're feeling, Joe Fortune Casino is where you can find the right pokies to fit the mood.