Boss Vegas Pokie Review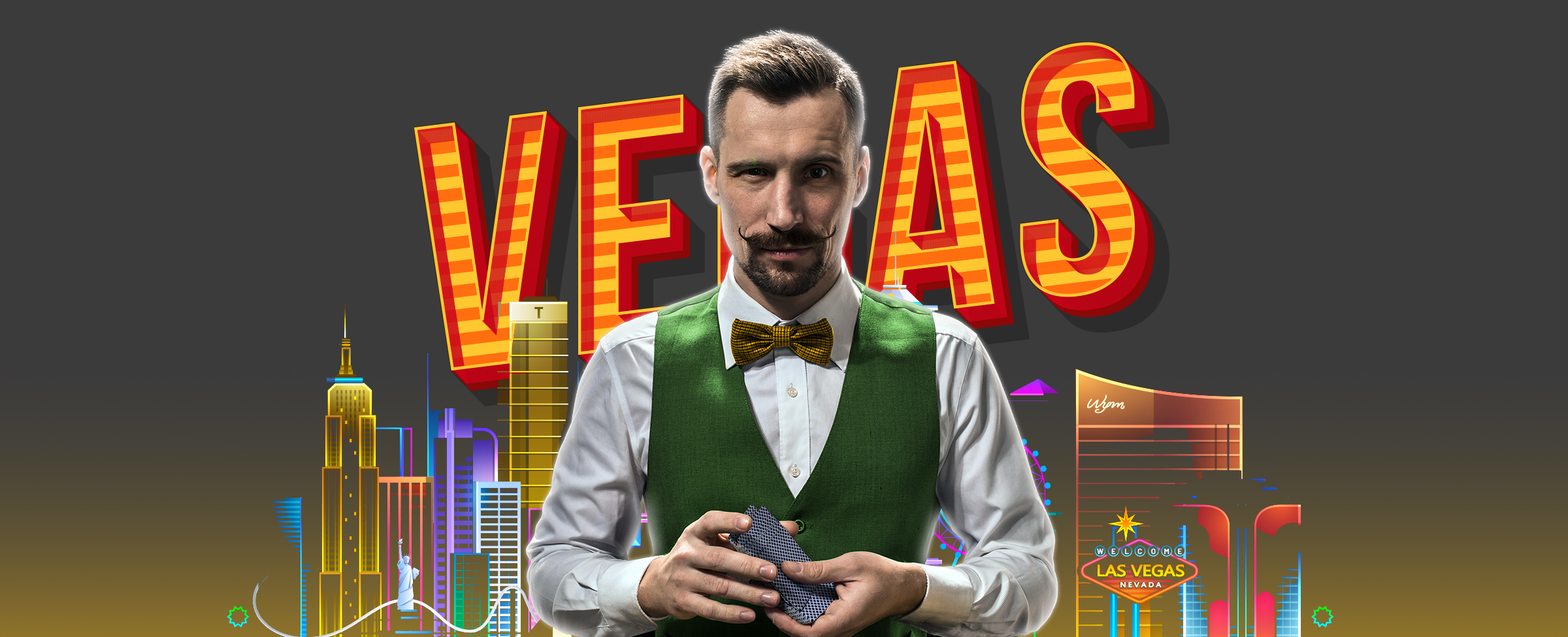 America. The 1920s. Prohibition. Mobsters. And you.
You're the big boss of a Las Vegas casino, and you're in the game for one reason and one reason only: to profit.
Your crew of wiseguys and bootleggers are in Vegas to have some fun and cause some trouble. But this being the Joe Fortune Boss Vegas pokie, it's your job to show them the ropes and keep the casino floor running smoothly. Capiche?
There won't be too many bonus rounds to rifle through, but you'll still get paid, all right. As you'll see in this Boss Vegas online pokie review, the big winnings will come from the glitz and glamour of some classic features you'll be well used to.
From the backroom of the casino to the front lines of the Craps table, you're about to play Boss Vegas and rule the reels like a true Sin City heavyweight.
How to Play Boss Vegas
Money. Infamy. Mohair suits. Cars. Fat cigars. This is the lifestyle you'd expect for a casino boss in the Roaring 20s. And it's the lifestyle you'll get when you play Boss Vegas.
If you're going to be the Don of this town, you'll need a fitting name. It comes with the territory. Let's see here… how about Player "Fast-fingers" Frankie? Or Natasha "Knuckles" the Bettor? Gary "Machine Gun" Gambler?
Whatever your gangster name, slap it on like a pinstripe suit and wear it proud, because your character is the highest-paying regular symbol in the game.
Your gangster goons are the next highest-paying regular symbols. We'll call them Randy "Rattler", Charlie "Coon" and "8-Ball" Bill. Because I says so, see.
While patrolling the casino floor on one winning line of this pokie, you run into lower-paying symbols like dice, cards, and betting chips, like the ones used to play Roulette.
Here's what's happening out among the tables:
3 reels
1 row
1 payline
Wild
Scatter
3-symbol feature
Betting range: $0.10 – $80.00
And as someone who runs their own casino by their rules, you'll probably want to get paid on your own terms too. Good news, boss: at Joe's, you can play this game via Bitcoins gambling, which means you deposit with crypto, play in AUD, then withdraw in crypto again for a faster payday.
Enough talk. Let's see what's happening on the casino floor.
Top Features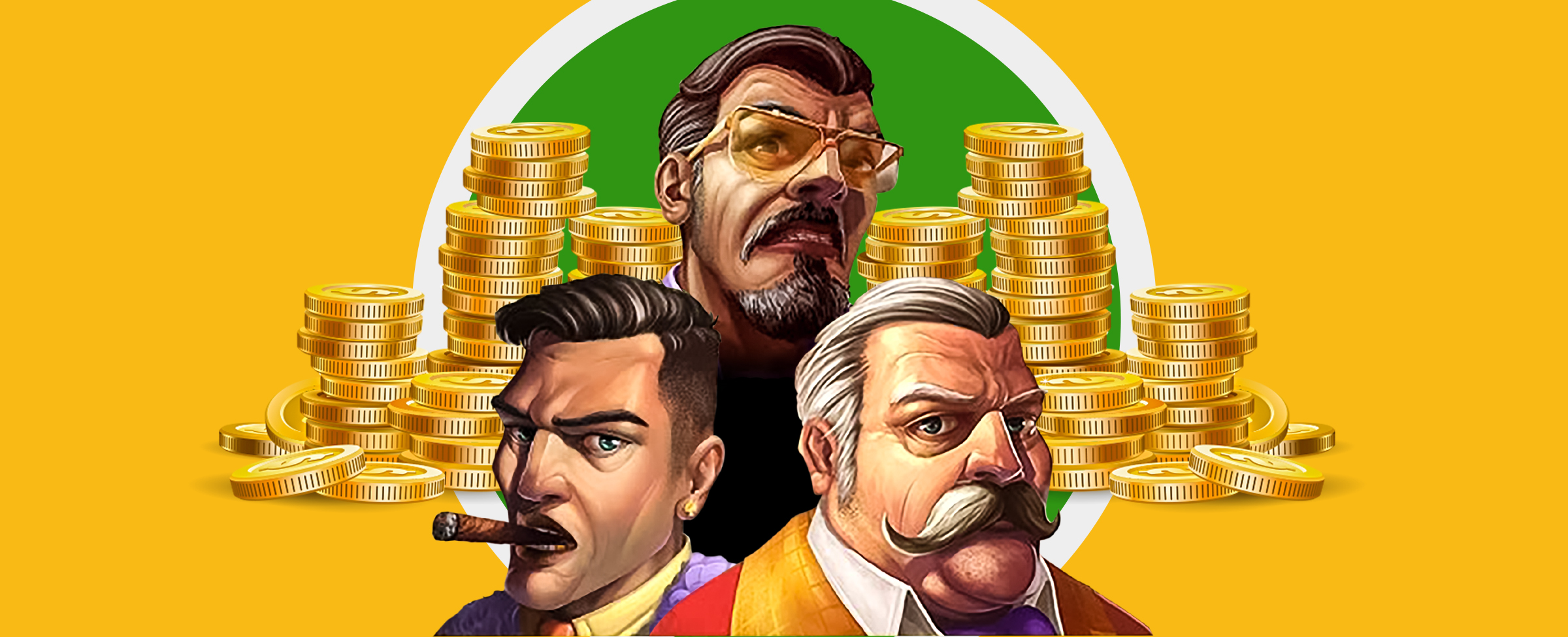 Before you lay down the law with the features, you may want to turn on a flick to watch and play. I suggest Casino or The Untouchables to set the tone. You could pick up a trick or two.
Wild
If there's one thing you'll want to do as a casino boss, it's to nail down the features that'll make you the most cash. To do so, you gotta get your paws on the Wild symbol. That's the sign of the casino lit up in neon lights. It'll substitute for any other regular symbol in the game to help you form a win.
And if you want to skim some more profits off the top, you're in luck. This Wild symbol happens to also transform into the scatter. As any seasoned pit boss will tell you, that's a swell way to win.
Regardless of the symbol it changes into, whenever it's involved in a win, those wins are multiplied by 2x. If you land three, you win 3x your bet.
Scatter
The boss of a casino is known as the King. That's no surprise to you. You've worked your way up the food chain with methods we won't discuss here, and you've earned your crown – which appears as the scatter.
It doesn't matter what anyone is up to at your casino. At the moment the crown appears, pow – right in the kisser, it's time to profit. How much you profit will depend on how many appear.
1x crown: 2.00
2x crowns: 4.00
3x crowns: 120.00
Three Symbols in Any Order
Blackjack cards, betting chips and dice are scattered around the casino. Gather them up and lay them out in any combination to earn yourself a unique prize.
Joe's Pro Tip
You've already got a gang of goons wandering around your Vegas casino, so why not invite a few more? If you refer a friend to join you and play, I'll toss in an extra $75 for each of you. Now that's the bee's knees, baby.
Joe's Final Thoughts: Play or Pass?
If there's anything Vegas knows about Player "Fastfingers" Frankie (that would be you), it's that he wouldn't have got where he is without also being a skilled player at the casino.
Boss Vegas is a classic style game with a tough and glamorous theme. If you enjoy blasting away at prizes like a Chicago typewriter (that's a tommy gun, but I bet you knew that already), then it's gonna be right up your alley.
In other words, light 'em up, sonny. PLAY!
Games Joe Recommends That are Similar to Boss Vegas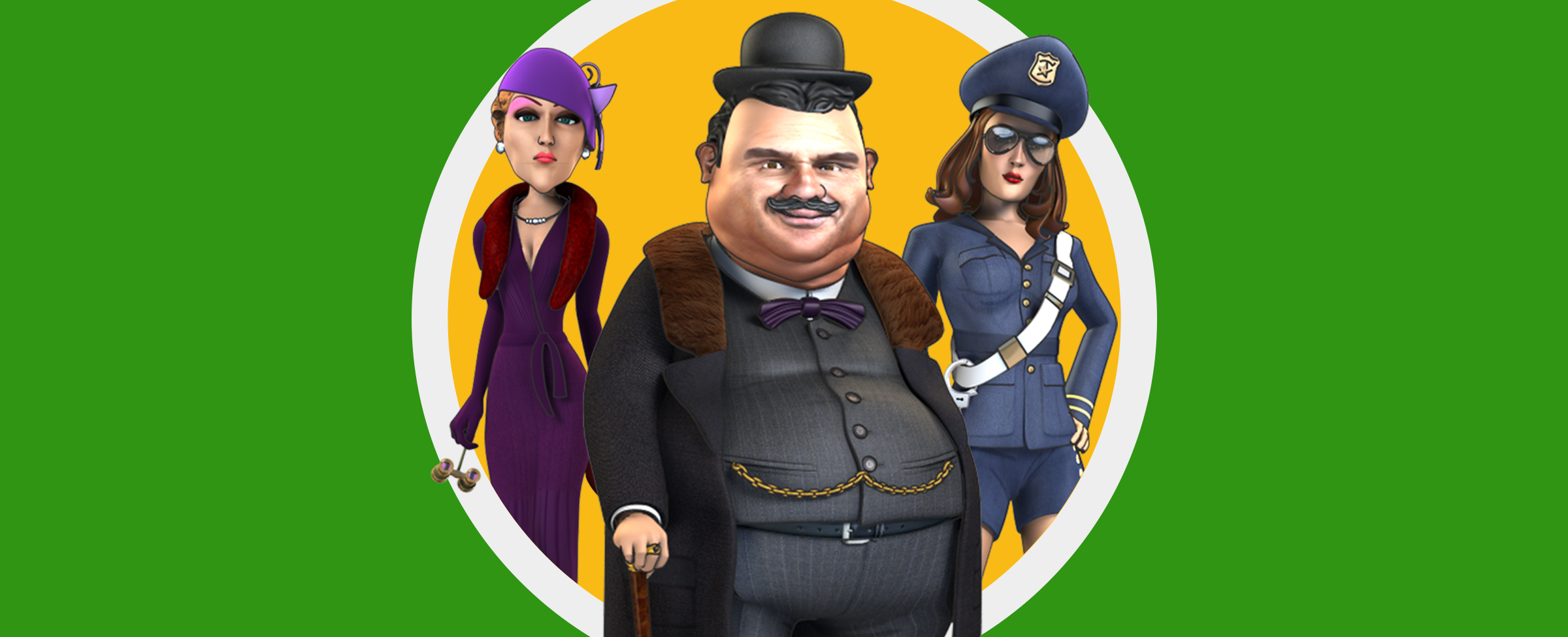 If you're looking to strong-arm some profits from elsewhere, then I've got a few more pokies to muscle your way into.
Reels of Fortune Hot Drop Jackpots
Reels of Fortune Hot Drop Jackpots is another timeless classic. Not only does it have an old-school setup with three reels and one payline, it's also got three must-drop jackpots. That means they have to drop at specific times, including the Super Jackpot, which could land you up to $300K!
10 Times Vegas
This is another Vegas-based experience, but this time you can step back and experience it as a regular patron. In 10 Times Vegas you'll be spinning for Wild multipliers and a progressive jackpot beneath the familiar bright lights of the glitter strip.
The Mob Heist
Your skills as a mobster might transfer well to other types of crime. The Mob Heist sees you and your gang taking on a bank vault. You'll make good use of your casino street-running skills to escape the Wild sheriff and accomplish the Bank Job bonus.
Play Boss Vegas at Joe Fortune Now
You're the boss around here. Vegas is your oyster, and the Joe Fortune Boss Vegas pokie is where you get to stake your claim.
We've got your pinstripe suit and Cuban cigar at the ready. To win this town, all you'll need to bring is a wager, a wink, and your wits.