5 Christmas Themed Pokies to Play Now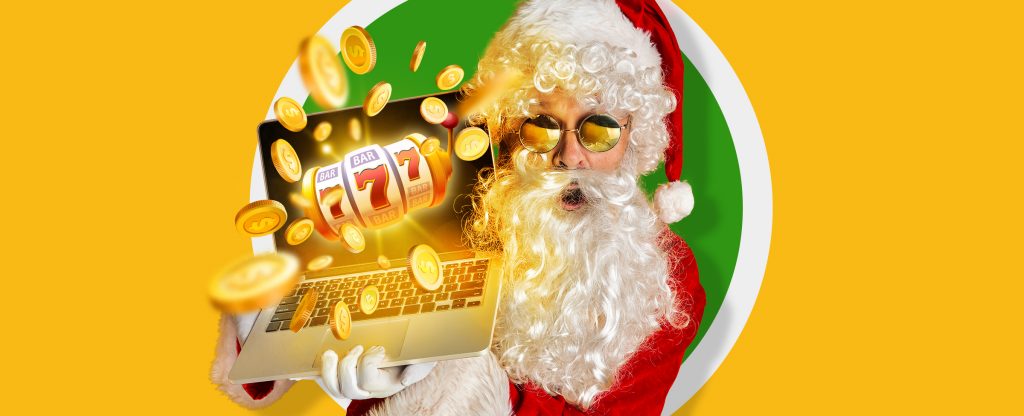 If you roll down the window and lean out just a bit farther, like a sheepdog on a sunny day, you can almost make out the faint jingling of Christmas bells as December approaches. 
Now, I know some of us would rather leave all that holiday stuff behind; the excess, the expense, the family drama. Even without those bah-humbug inducing things, Christmas is also the time reach for the mulled wine, get cozy with your loved ones, and in this case, absorb some extra entertainment to keep our spirits up and the cash flowing. Those gifts won't pay for themselves! 
If you want to join me for some holiday spirit with some extra oomph, then these 5 Joe Fortune Christmas pokies are here to liven up December and possibly even close it out richer than when you started. 
Let's see what's under the pokie tree, then. 
Reindeer Wild Wins XL
That Santa character always seems to steal the limelight. But how about those unappreciated reindeer steering his sleigh? If it weren't for them, then no one would get those parcels at the express delivery times they paid for.
So I introduce the Uber drivers of the sky: Reindeer Wild Wins XL, a touching tribute to the true heroes of Christmas – the reindeer. 
In fact, Santa is nowhere to be found in this winter wonderland, but I'd say the tough huntresses (now there's a word you'll say once in your life!) leading this pokie, with their swords and crossbows, are more than capable of navigating the Nordic North Pole and tracking down these wild wins. 
And wild they certainly are. When you land three or more scatters, you score up to 25 free spins during which any Wilds appearing on the middle reels can multiply your entire wins by up to 4x. Then they all get multiplied together up to 64x. I'd say that makes for a very merry Christmas… even sans Santa.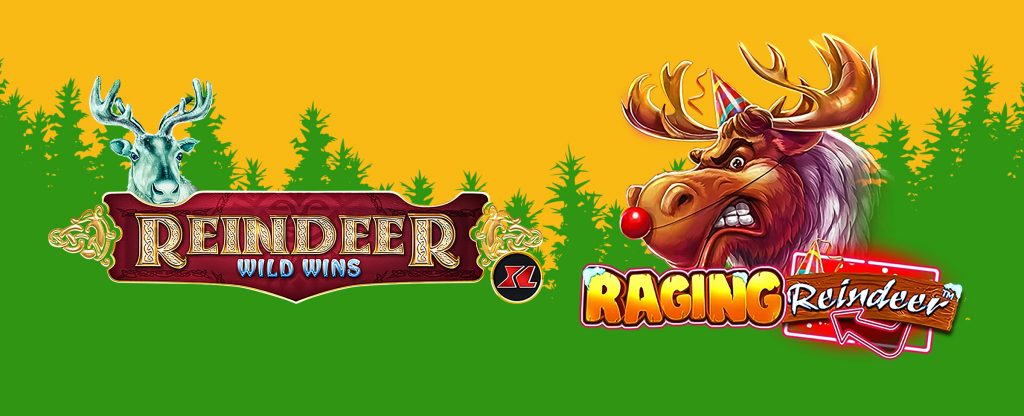 Raging Reindeer
Do you remember how Rudolph was permanently traumatised when Dasher and Dancer and Prancer and Vixen shunned him from the reindeer party? Well, in this pokie, Rudolph is righteously seeking vengeance, and he's here to lay down the law and show those mules who's the real boss of Christmas!
It's an unexpected party in this Joe Fortune online pokie, with a Pole Dancing sign directing you to the back room. Rudolph is all about having a good time, but he's really not in the mood tonight. A few more creatures have arrived at the party to push his buttons. We've got an annoyed owl, a scowling dog, and a rabbit that looks like he's had one too many "carrots", shall we say. 'Tis the season of glazed ham and eyes, right?
The Raging Reindeer signs award up to 50 Jingle re-spins, and then Wilds with multipliers storm the scene. Raging Rudolph himself barrels onto the reels in a fit of righteous rage, awarding even more wins on non-adjacent reels. 
Santa's Gift Rush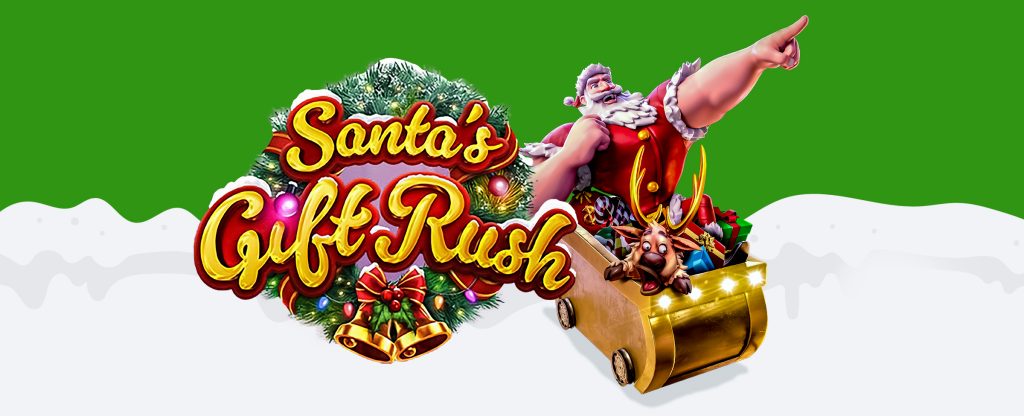 If you thought you knew the fella who has long enslaved a population of elves for labour exploitation, then it's time to think again. It looks like Santa's been busy in the off-season, hitting the gym instead of hitting the cookies. And ladies, watch out, because this version of Santa is taller, leaner and boasts lush, thick hair that's all salt and no pepper, as he sports a manly beard to frame his welcoming laugh. 
As big-buff-Santa looms over the reels in this video pokie, "Jingle Bells" plays in all its upbeat jingling glory, and Santa makes you swoon with a charming smile and hearty encouragement. But, oh right. You might want to know about these "gifts" rushing down the reels. I thought I was selling it fine like this…
Alrighty. The Gift Rush symbols are what you're after here, and landing one or more will trigger the feature. Then a festive Gift Rush Reel appears over the game which reveals multipliers and unlocks even more special features. 
Reel Holidays
Christmas isn't a holiday loner in Reel Holidays, because Halloween and Easter have shown up right alongside Santa. The "holiday" season is, after all, the broader theme. 
If I'm being totally honest (and I don't think I've ever not been in business), this 5×3 pokie leans more towards the spooky side of holidays. Don't get me wrong, Santa is still a main fixture, but he looks a bit… haunted. Like a Tim Burton version, were he to get his hands on some meal replacement shakes and grey face paint. The Easter Bunny has seen better days with dark, sunken eyes and disheveled fur. But who am I to judge? I've looked in the mirror on a Sunday morning enough times to be scarred by it. 
If you can get past the creepy-esque holiday favourites haunting these reels, then you'll get your hands on some of Santa's creepy prizes. We've got Mystery Symbol Free Spins, Random Wild Free Spins, and Random Wild Reel Free Spins. 
We may be sharing the spotlight with other holidays, but Santa still steals the show with the best real money pokie offerings. 
The Nutcracker
Sophisticates, you can relax. Despite its name, this fairy tale pokie has nothing to do with cracking nuts of any kind. I'm not taking you to the ballet, and you won't be listening to the bright tinkles of Chai-Cough-Ski while you play The Nutcracker. Instead, you'll be taking a journey through a magical land of feathery snow with sugar plum fairies, nutcracker bonuses, and sticky respins dancing their way into your bank balance. 
Toys come in ample supply on these reels, like trains, teddy bears, and toy soldiers. Of course, the real gift we want comes with 10x multipliers inside the Fairy Free Spins feature when the Nutcracker lands stacked on reel 3. 
Looks like cracking open those nuts won't be so bad after all. Sign me up!
You can be as Scroogey as you like this Christmas. December is just around the corner, and 5 delightful Joe Fortune holiday pokies are here to keep your days moving along in the spirit of giving. So rip open these prizes and toss out the wrapping paper.