Melbourne Cup – The Race That Stops The Nation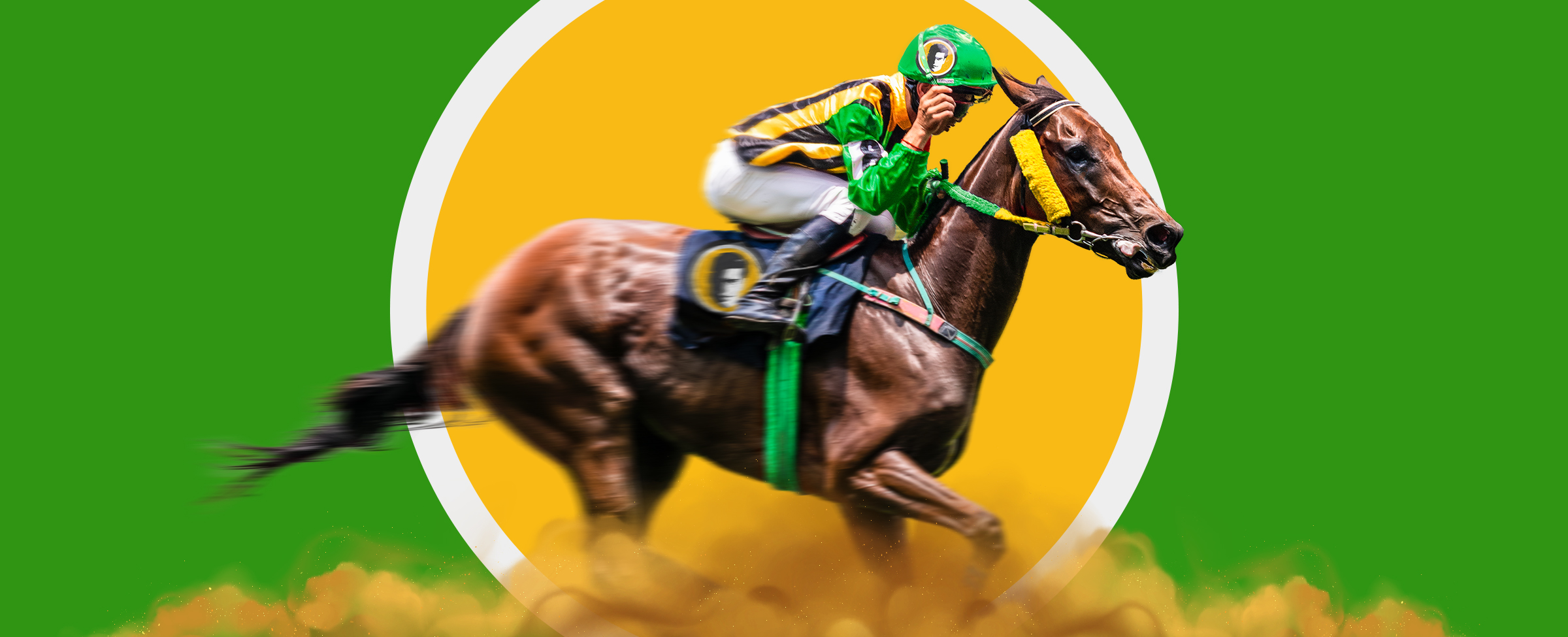 Each year on the first Tuesday of November, the Flemington Racecourse in Melbourne comes alive for the event we all know as The Race That Stops The Nation.
No worries if you can't make it to the Melbourne Cup this year, or if you'd prefer to avoid the crowds – you can still feel the buzz and excitement of Race Day with our sports-themed pokies and virtual sports at Joe's.
The only difference is that this time, you are the top contender. And you'll be champing at the bit to get at the prize purse – it's the biggest it's ever been at Joe Fortune Casino.
I hope you didn't miss any training sessions this season, because the competition is fierce, and the reels are ready for some heart-pounding action.
Into your starting positions then. You know what to do when the gates open.
What Are Virtual Sports?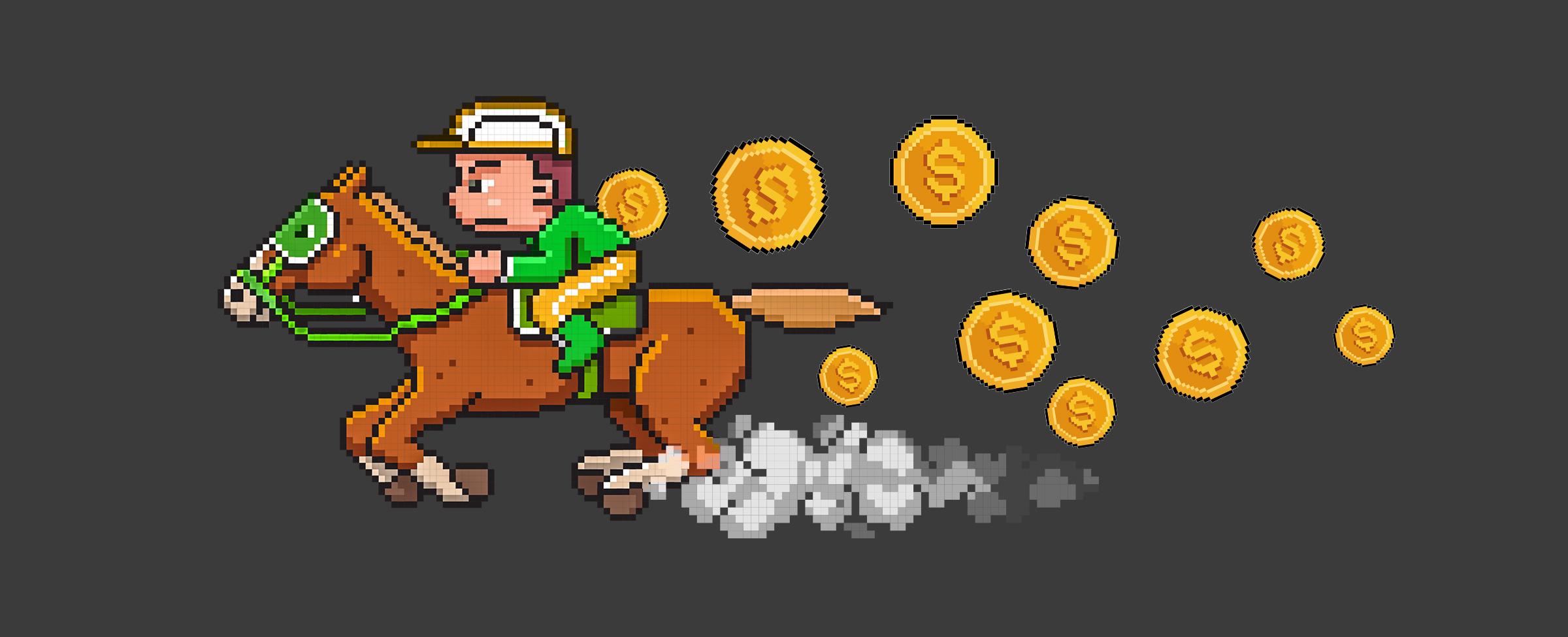 The way virtual sports work is pretty simple: it's like real-life sports, but without the waiting. Forget about waiting a year for a race – with virtual sports there are events starting about every three minutes, 24/7.
Events are run by computer, with random number-scrambling software that makes each result 100% unique and fair from the last, much like with pokies. You make your bets beforehand, much like you would at a real event, and then you get to watch the action live and see how it all plays out.
There are all sorts of virtual sports to play, from virtual basketball and soccer to – yep, you guessed it – virtual races.
Greyhounds
Why limit yourself to one species?
With virtual greyhound betting, six to eight sprightly grey puppers bolt around a track at full speed. And you can make all the bets you'd be able to make a real track, but without having to queue at the counter.
You can bet on a dog placing first (winner), either first or second (place), or even anywhere in the top three (show).
If you want to get even fancier, you could try and predict the exact finishers for the final two or three (exacta and trifecta), and a few more options as well.
Horses
If you listen close enough during virtual horse betting, you can almost hear the excited whispers of the other punters around you in the stands.
When the gates open, the crowds erupt into cheers, and before you know it you're making fast friends with your fellow spectators.
How you do virtual horse racing is, once again, the same as any other race betting. You can make all your typical bets like winner, place, show, exacta, trifecta, under/over, and even/odd, then sit on the edge of your seat – or jump up and down – as six to eight thoroughbreds gallop at full speed down the home straight.
Camels
How about something a little different? Most of us haven't had a chance to ride a real camel, but with virtual camel betting, you can at least get a chance to witness their… shall we say, "unique" style of getting around a track.
Set on desert tracks in the Middle East and North Africa, you can make all the usual bets for the races: the winner, place, show, exacta, trifecta, under/over, and even/odd.
With races going down every three minutes, there's never a dull moment to glance down at your phone and catch your camel crossing the finish line, then glancing up to see your favourite horse in the derby doing the same. Wins all round!
Derby Dollars
Remember how I mentioned that overflowing purse available at Joe's? If you miss out on it with your virtual races, you can try again in Derby Dollars on the pokie track.
Whether you name your horse Deauville Legend, Loft, Durston, or Duais (all favourites to win the Melbourne Cup in 2022, by the way), you'll be the jockey of the hour saying "giddyap!" on five reels and three rows as you race to the finish line of a progressive jackpot.
There are binoculars to help the crowd get a better look, and coins along the track that can add up as Scatters to award you up to 25 free spins, where all your wins are tripled.
If you, like me, enjoy the social aspect of the races but don't much like having to dry clean your Sunday best, you can always refer a friend to join you.
Storm Rider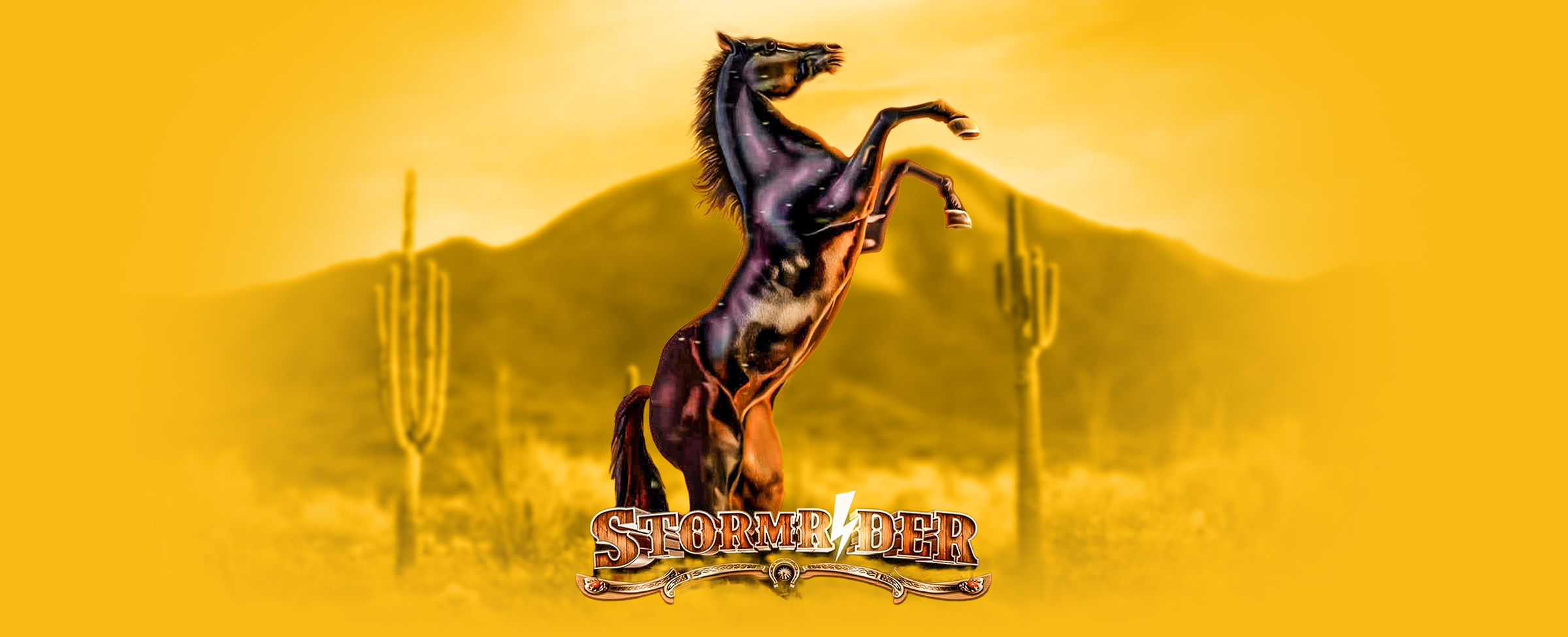 The Wild West is calling, and if you've had a hankering to dust off your old cowboy hat from Halloween a few years back and tack on some spurs, now's your chance to do so.
In Storm Rider, you're a horse rider of a different sort. There are 5 reels and 4 rows to gallop over alongside your partner, Cash Hawkins. You've got a nice pair of cowboy boots and a hat, plus a lasso to wrangle up some prizes along the way.
If you get close to the ranch, you can enter it through the Ranch Entrance scatters. Then quickly take cover, because the Stampede Storm feature is about to take over where you get 10 free spins which can be retriggered into a total of 28.
When your horse Bronco starts to get Mega Wild, he'll kick his hooves back to trigger the Wild Bronco X Feature with multipliers of 2x or 3x.
Moose Vamoose
As far as I know, mankind is yet to domesticate moose enough to pit them against each other in the races. But if there ever is a moose race, count me in. I reckon it would look hilarious. But I digress.
In Moose Vamoose, you take on the role of Hunter Bill, and let's say for the sake of the theme that you're attempting to capture some moose to form a new race.
Easy, right? Nope. Clearly you've never chased down a moose before.
You'll need to navigate forest terrain to track him down, hopefully landing the Party Spins Feature or the Vamoose Bonus with symbols spreading across the reels as you go.
Once you've tracked down your antlered quarry, try heading over to the Hot Drop Jackpots to hunt down one of three progressive jackpots that must trigger every hour, day, and dollar amount. You'll be rewarded with a real trophy to hang on your wall.
The Race That Stops The Nation is on its way, but with these sports-themed pokies at Joe Fortune Casino, you'll be running in your very own Race That Wins A Jackpot.
Be sure to check your email and your inbox at Joe Fortune for a no-deposit bonus to give yourself a head start, then take your pick of the pack from our line-up of the best sports pokies online.