Golden Savanna Hot Drop Jackpots Game Review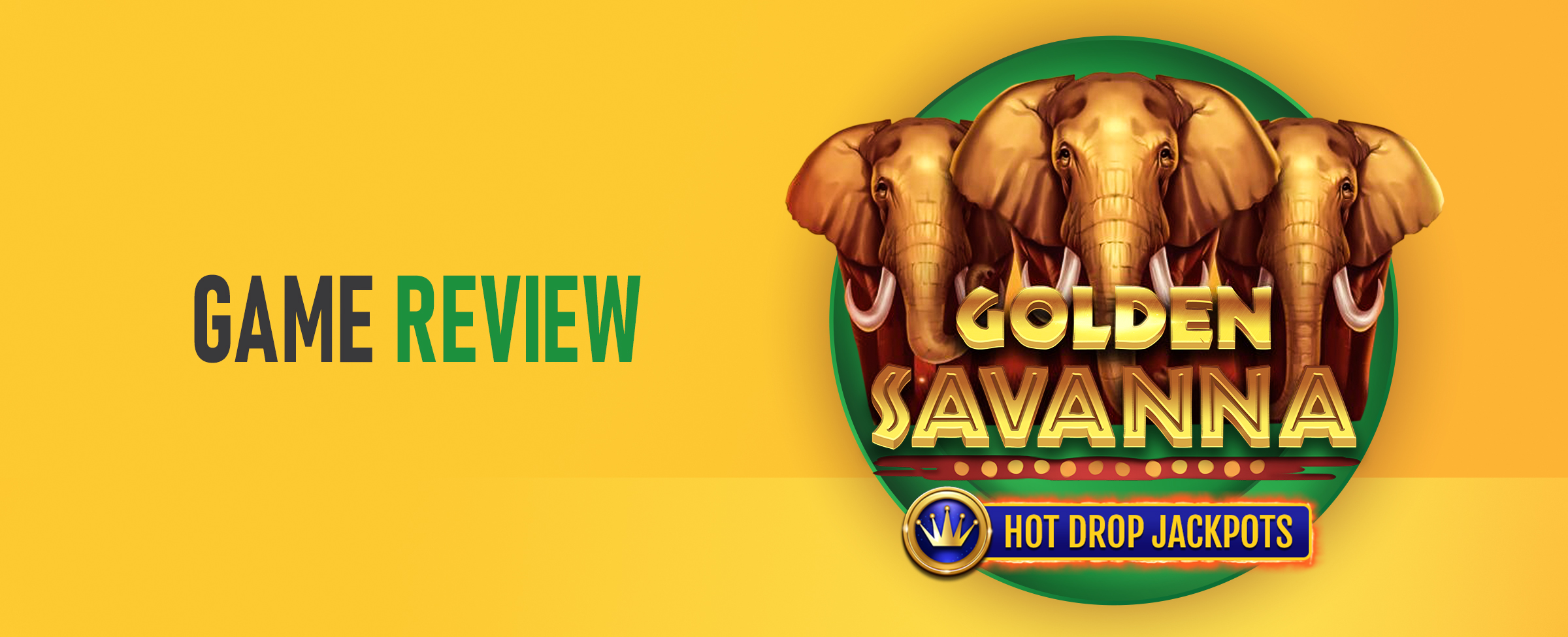 As much as I love the idea of going on a real African safari, the truth is, it sounds freaking terrifying. All it takes is one misplaced swoosh of that elephant's trunk and you're flying solo across Africa and landing somewhere in Kazakhstan. But still, until your bones are crushed under the weight of a rhino with narcolepsy, the experience must be breathtaking. Well, either way, it's breath-taking, right?
The Joe Fortune Golden Savanna Hot Drop Jackpots pokie is a happy medium between the awe-inspiring nature and wildlife of the African plains, and the safety of lounging on your armchair without the risk of grievous bodily harm. Even better, the scenery and wildlife are never barren. To the contrary, the Golden Savanna landscape is littered with up to 150 free spins and three Hot Drop Jackpots. The great outdoors, hey? Isn't nature beautiful?
Let's go on a safari through 6 reels and watch in wonder as they come alive with multipliers in one of the most epic pokie adventures ever to come to Joe's.
How to Play Golden Savanna Hot Drop Jackpots
There are so many paylines in this game that you could have one for every blade of golden grass in the savanna: 4,096 of them. I'm not even sure I can count that high. Should we give it a go?
Within the plethora of paylines swaying in the sub-Saharan breeze, the highest-paying symbols of elephants, cheetahs, gazelles, and meerkats seem to have a rollicking time frolicking through them. Oh! Rhymes. Another little bonus there.
Honestly, the graphics are so good in this game, you could easily play it for free in Practice Mode just to experience the show, and you'll have a great time just the same.
Here's what you can expect in the savanna when your armchair Jeep rolls up:
6 reels
4 rows
4,096 paylines
RTP: 96%
Betting range: $0.4 – $200
3 Hot Drop Jackpots
Free spins
Wild multipliers
The wins are so explosive in the African plains of this pokie that you might need some backup to keep your two feet on the ground. May I suggest you refer a friend? If you do, I'll give you each $75 if you do.
Top Features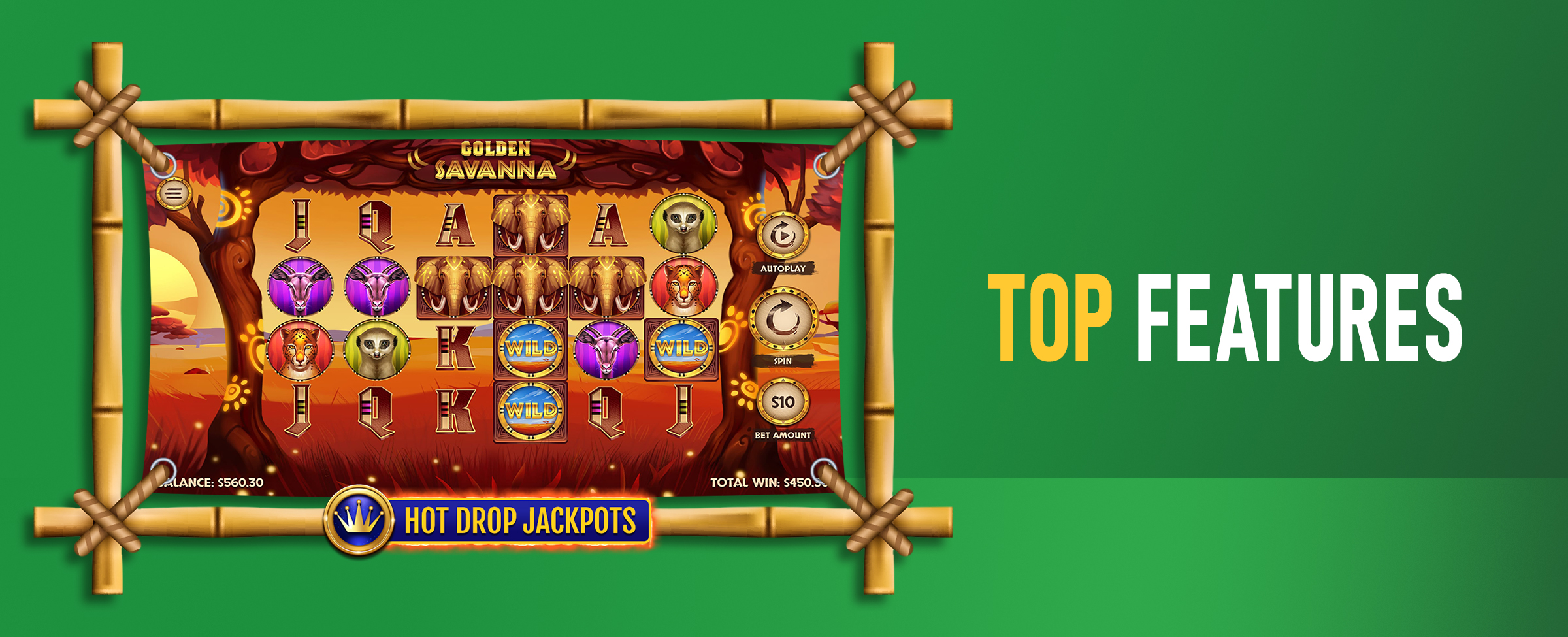 Hands and feet inside the vehicle, folks. The gazelles outran the hungry cheetahs this morning, and now they'd ravage anything with a heartbeat for some flesh. Maybe we can steer their attention towards the meatiness of the game, instead. Here, kitty kitty kitty…
Wild
During the base game, gold-framed Wild symbols stack on reels 2, 3, 4, 5, and 6 and substitute any other regular symbol to help you win. But that's just their base game role.
Get your cameras ready and lean out just a tiny bit further so you can get a good gander. But for the love of all things holy, stay buckled in. I don't have my rescuing hat with me.
Savanna Spins
A minimum of three scatters triggers a free spins round. You can start the round off with up to 100 free spins if you landed six scatters. Even if you didn't land six initially, you can keep retriggering free spins until they reach 100. I'm all about second chances.
Then, any Wilds that are part of a winning combination will also trigger a multiplier of 2x, 3x, or 5x. Multiple Wild wins multiply together, so then you have multipliers compounding on top of each other until you reach 3,125x.
Hot Drop Jackpots
As exciting as the Wild multipliers are, there's still another aspect of the savanna that you could find even more compelling, and that's the fact that hippos produce pink, strawberry-flavoured milk. Oh come on, don't take me so seriously. I mean, you can find that "fact" on the interwebs, as you can find someone saying anything you could dream up, but in the savanna, the hippo facts speak for themselves. Everything else is just a rosy bonus, including the tour-guide nonsense you're hearing now.
But there's plenty of serious stuff at the business end of things. Try this on for size: the Golden Savanna pokie has three Hot Drop Jackpots. THREE. These are my special jackpots, and they do what I tell them (a lesson they learnt the hard way). See, I configured them to trigger by certain times. One has to drop every hour, another every 24 hours, and my lucky Super jackpot must land in someone's jeep before it reaches $300K. That'll get you some solid medical care when you hug a wildebeest in celebration.
To win one, three special crown symbols have to appear on the reels at random. If they do, you can spin a jackpot wheel and take one of them home. You won't find a souvenir like that in the airport shops.
Joe's Pro Tip
My primary tip is to keep your limbs inside the vehicle and don't make prolonged eye contact with the cheetahs. You may already know this if you have cats. Naww, the darlings.
Another incredibly helpful tip is one of the best pokie strategies you can use, and it starts before you even wager in the game. Since Joe's is a Bitcoin casino, you have the privileged opportunity to deposit and withdraw more quickly via crypto. It's way easier than you think to set up a digital wallet, and you even get access to bigger benefits when you make the crypto switch.
Joe's Final Thoughts: Who Should Play?
Let's bundle this up and see if you like the cut of its jib.
If you're the kind of player who likes to strap on their desert boots and get down and dusty in the great outdoors, then we've ticked the first box. If you say, hit me baby one more time when your game graphics slap you in the face with its vibrant detail and big teeth, then you're really a contender.
If you also like a huge payday opportunity, and don't mind the constant threat of a natural death in the desert, then The Golden Savanna Hot Drop Jackpot pokie could be your next hot date.
Finally, if you're on the hunt for some of the biggest winning opportunities you'll find within my entire pokie collection, which, as you know, is ridiculously vast, with an excellent RTP to boot, then it was nice knowing ya. if you're not already on the jeep, you'll be packing a knapsack and barrelling towards the savanna at high (terminal) velocity. You two are gonna get along great.
Games That Are Similar to Golden Savanna Hot Drop Jackpots
The Golden Savanna isn't the only way to appreciate the unadulterated wild. These next games will also expand your horizons into the cash-coloured sunset.
Golden Buffalo Hot Drop Jackpots
Now instead of the animals chasing the Jeep you're in, you are the chaser in Golden Buffalo Hot Drop Jackpots. If you catch your golden prey, your rewards are multipliers up to 3,125x and three Hot Drop Jackpots. Sound familiar? Yep, basically the same game but with a different backdrop. Shhhh.
Safari Stampede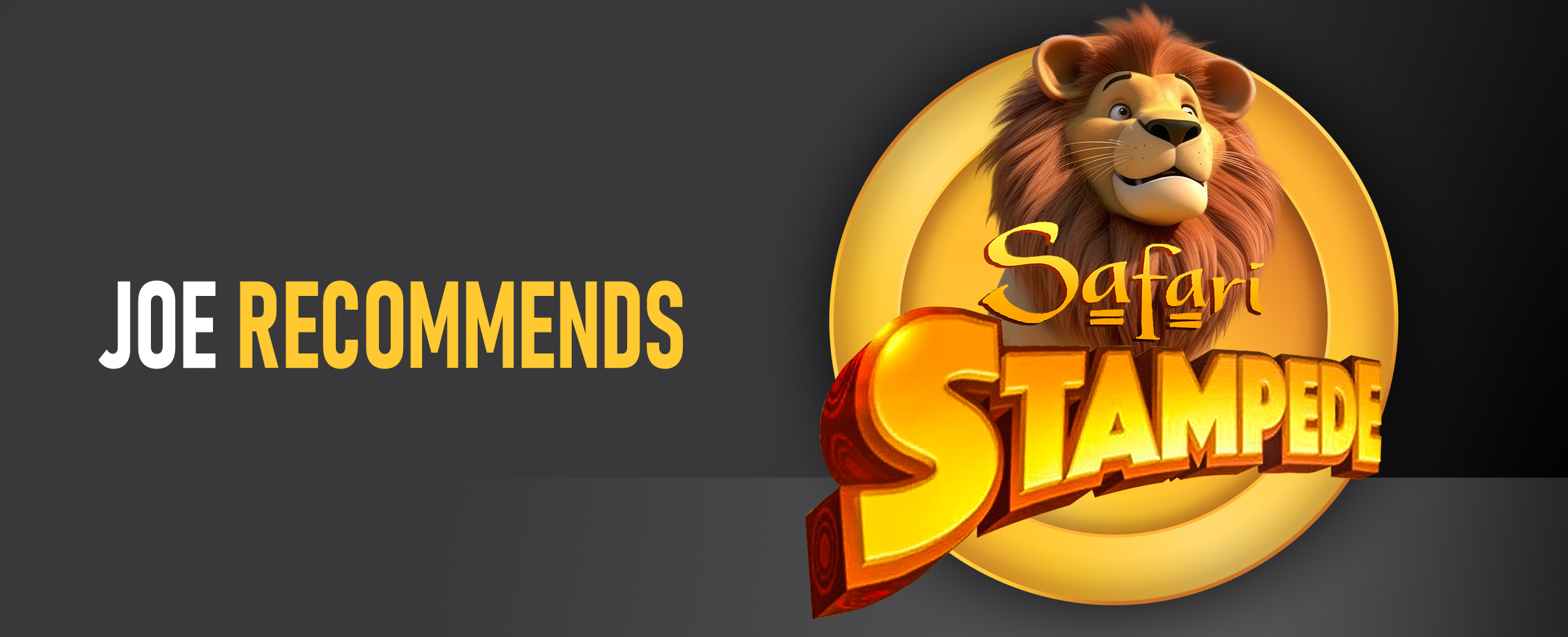 Let's take it back to the toddler years: what does the lion say? Rarrr. Now we grow up: and what does the pokie player say? WOOOHOOO!! In Safari Stampede, you're in your natural habitat, and you're about to be trampled by a herd of up to 20 free spins. How metal is that? No, not mental, met… never mind. You're right, it is pretty mental.
Amazonia Bingo
Want to try something different? Stupid question. Let's rephrase: wanna stay in your comfort zone, keep the familiar theme AND aim for top dollar? Yes, yes and yes? Then explore the great, ominous outdoors in the least threatening way possible with Amazonia Bingo, and its decidedly non-threatening four Bingo cards, a toucan and a sloth, multiple winning patterns, and a progressive jackpot.
Play Golden Savanna Hot Drop Jackpots at Joe Fortune Now
The African Savanna has delivered a chrome-plated safari like a firefox, what with its thousands of paylines, multipliers, and those three big, beautiful Hot Drop Jackpots. Nature: how do you do it like you do? And now, in the Joe Fortune Golden Savanna Hot Drop Jackpots pokie, with a fistful of betting change, you can conquer the cash in the desert plains like the king of all beasts.