Fury of Zeus Pokie Game Review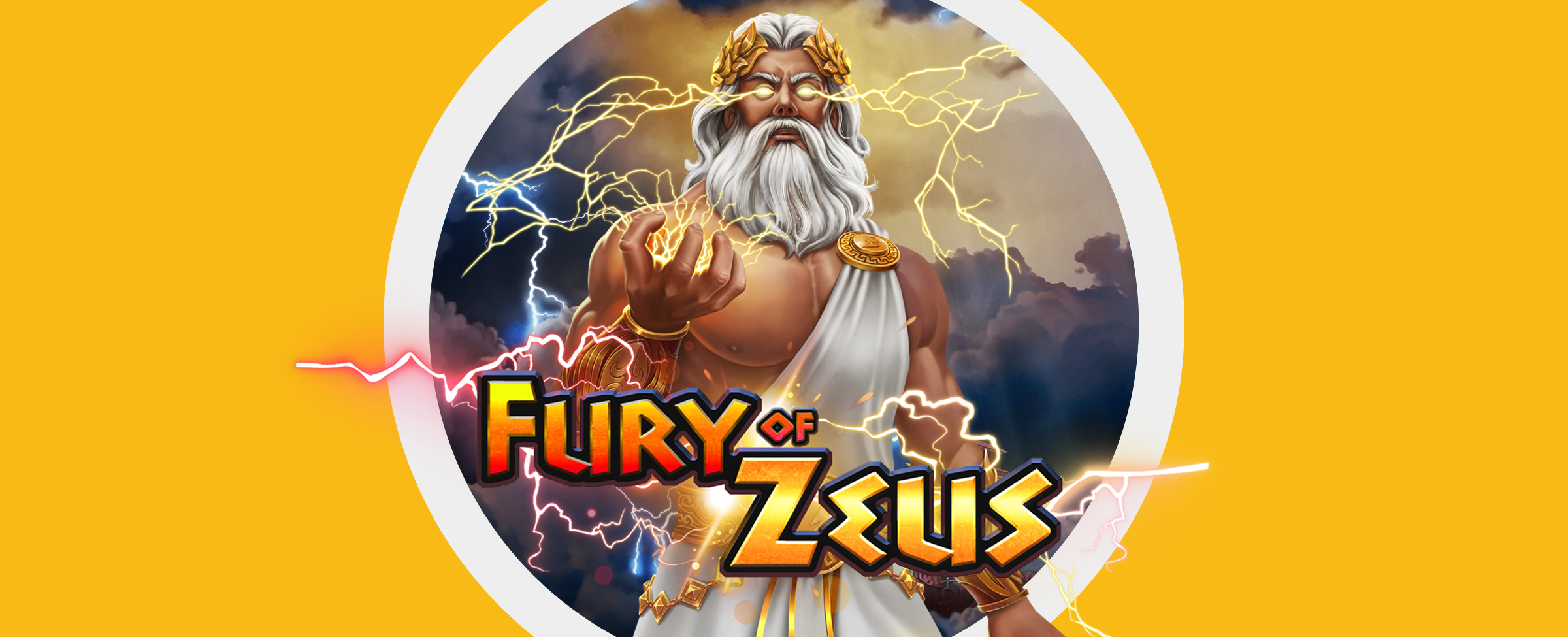 Just atop Mount Olympus on a cloudy day, four Greek gods are having a rather divine meeting about who to bestow their almighty jackpot upon. Among the godly murmurs, it has been decided that you are the guest they're inviting, and they've prepared the sacred mountain for your arrival.
The Joe Fortune Fury of Zeus pokie is a game that leaves you with no doubt of its almighty power. And then there's the progressive; just as the wrath of the gods can be unpredictable, there's a progressive jackpot that can strike just as unpredictably… much like the lightning that lashes out from the finger of Zeus.
Although these gods seethe with perpetual fury, they won't hesitate to award their lowly mortal guest with lavish prizes that are bigger than Hey Zeus.
Ready to take a first-hand look into the land of the gods? Let's ascend.
How to Play Fury of Zeus
Once you climb up Mount Olympus to begin your godly journey, this is what you'll find:
5 reels
3 rows
20 fixed paylines paying left to right, starting from the first reel
Minimum bet: $0.2
Maximum bet: $200
RTP: 96%
Free spins with double multiplier
Random progressive jackpot
Truth be told, I'm not entirely sure just why Zeus and his godly cohorts are so furious. Did Hera nag him about the dishes again? Did Poseidon get too drunk at the party and set off a tidal wave? No one really knows for sure what goes on within the godly realms of Mount Olympus. But for one reason or another, each of these gods are alight with rage. Lightning lies just within their fingertips, and they're ready to strike the reels at any moment with a pokie progressive jackpot that's awarded at random.
Top Features
The Mount is overflowing with holy mackerel features, from its high-paying symbols to ever-growing free spins. It's more than just togas in Fury of Zeus pokie at Joe Fortune.
High Paying Symbols
Zeus: The main man himself is the highest paying symbol, with that fiery glow raging in his eyes
Hera: She is the lady-friend of Mr Zeus, and the next highest-paying symbol, carrying her own serene, piercing powers
Poseidon: Then comes the valiant ruler of the sea, and he's donning a crown and a long, silvery mane of hair that trails in the water. And let me tell you, no one can grow a beard quite like Poseidon
Hades: Finally, the custodian of hell is your fourth highest-paying symbol, and he pays out handsomely for those who dare to enter his fiery lair
Regular Symbols
The rest of the symbols are playing cards that are hand-carved by the gods themselves, which reminds me of the Plaster Fun House Days, which became the Build a Bear days. In fact, I rather like the image of these all-powerful gods gathering around a short table with glue sticks and carving knives. Just don't tell Zeus I said that. He's a little precious.
Wild Symbol
The gold-plated Wild symbol appears on reels 1, 2, 3, and 4 during the base game, and can take over any regular symbol except for the scatter. If this symbol appears in a winning combination, it triples the prize on that line.
Scatter Symbol
The scatter is a sunset emerging behind the mountain and just under a billowing cloud. The wins you get from a scatter are added to the win lines and multiplied by your total bet.
Free Spins
Whenever one or more wild symbols appear and the scatter appears on reel five, you get 10 free spins with 2x multipliers, and still the chance to win even more on the fifth reel.
+5 Free Spins
During free spins, you may encounter yet another wild symbol. If this happens, Zeus awards you up to 5 extra free spins.
Progressive Jackpot Explained
The jackpot in this game is awarded at random. That means that on any bet, at the conclusion of any spin, you could get the shock of your life as Zeus strikes the game with lightning and crisps up your bank account with the massive Joe Fortune progressive jackpot. Plus, all wins you get from the progressive are added to the regular wins you've already accumulated in the game. Move over Bruc: this time it's Zeus Almighty.
Joe's Pro Tip
Many other games with progressive jackpots require you to bet on the max, plus advance through a series of feature challenges in order to win it. The progressive in Fury of Zeus, however, can be won at random with any bet. Having said that, the game is configured to favour higher bet amounts. So the more you bet per spin, the higher your chances are of winning it.
Joe's Final Thoughts: Play or Pass?
I really can't think of a better way – or any way at all – to get in cahoots with the gods then this Joe Fortune online pokie. These iconic rulers might be ablaze with fury, but they don't hold back on generosity for mortals, either. I say play, play, play, and even pray, pray, pray, for blessed mercy and an almighty jackpot win.
Joe Recommends Games Similar to Fury of Zeus
Absolute Super Reels
Speaking of striking, Absolute Super Reels is a game that could strike your PC or mobile down with yet another insane progressive jackpot fit for the gods. Lap up the free spins and the instant pay reel.
Gods of Giza
If you still want to get closer to Gods, then head to Egypt in this slot for another rendezvous with the great spirits, and enjoy those rotating reels during free spins.
Reindeer Wild Wins XL
If you like the idea of playing alongside beings who are a little less grumpy but still very mythical, you might want to dive into Reindeer Wild Wins XL.
PLAY FURY OF ZEUS POKIE AT JOE FORTUNE NOW
Mount Olympus is closer than you think, and the Greek gods are summoning you with their collective glares to get started playing at Joe Fortune. I'd suggest making the climb now before that lightning gets too hot, and some other mortal slips past to claim the jackpot first. Be sure to tell Zeus I said hey! I mean, greetings, oh wise one. And perhaps mention that I'm terribly sorry for all those faux-pauxs. Hmm. Maybe that's why he's so furious…