Aztar Fortunes Pokie Game Review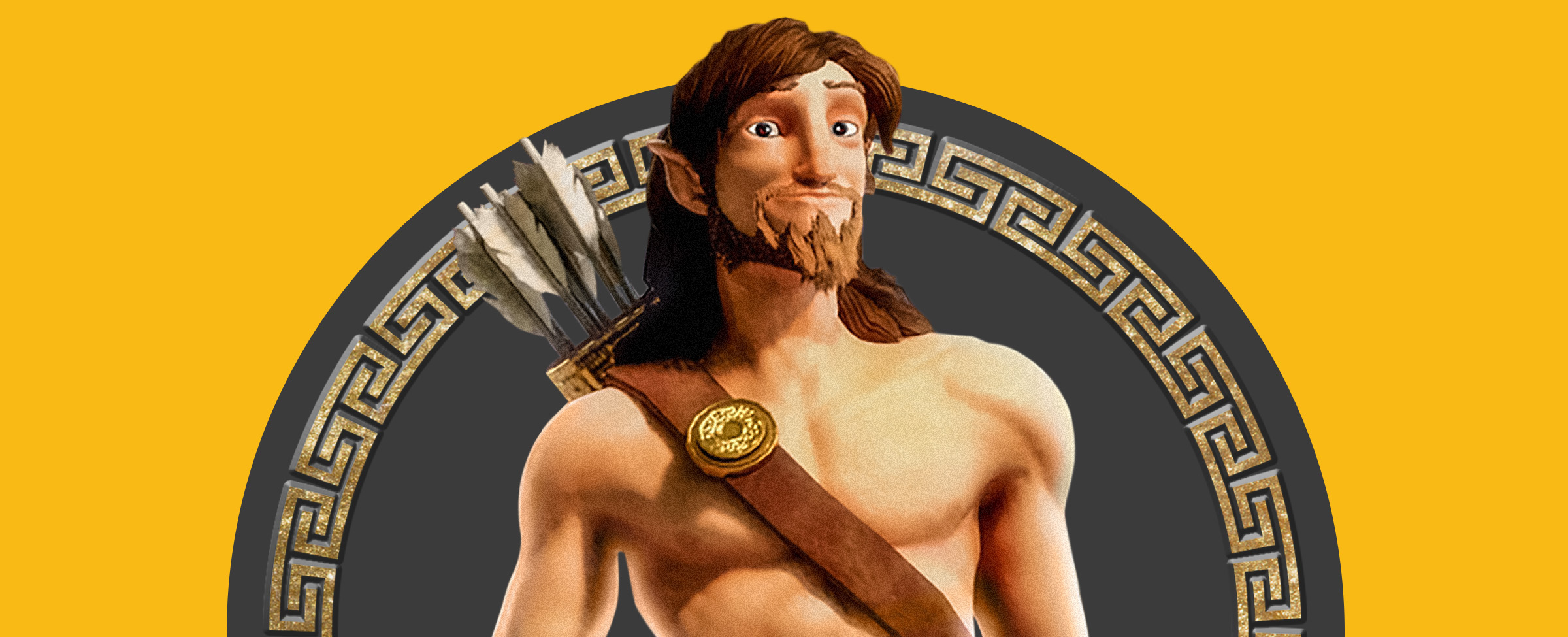 There are fun pokies, and then there are fun pokies.
In this Aztar Fortunes review, I'll show you why this pokie is the most exhilarating type of pokie there is.
You can think of this pokie as more of a video game than a pokie. There's a killer story in which you become the hero, interactive bonus rounds where you must take control of your fate, and high-end graphics that rival anything produced for your PlayStation.
And like with any game at Joe Fortune Casino, you can expect to see overwhelming opportunities for balance-busting features too.
I'll set the scene by telling you that you've never had a friend quite like Aztar before, and you're about to embark on a modern pokie adventure you'll never forget.
So let's meet our main character and see how you can join him in collecting a beastly fortune.
How to Play Aztar Fortunes
Pokie Player, meet my friend Aztar. Aztar, meet our honourable Pokie Player.
Aztar is in a bit of a predicament. He has had a curse placed on him which makes him a centaur, and he's not too pleased about it. He's been fighting to retrieve the crystal to reverse the curse and make him human again.
Problem is, the crystal is guarded by a menagerie of mythical monsters, including a Minotaur, Medusa, a Troll, and, er… a goat.
Back to the story. In the Aztar Fortunes Pokie, our boy Aztar humbly requests your assistance in making him fully human again. You're the perfect person for the job, but you're going to need to summon all your pokie-playing power to slay the beasts in the bonus rounds.
So are you in? Of course you are. Here's what you'll find inside the mythical land of the Aztar Fortunes Pokie:
5 reels
3 rows
RTP: 96.08%
Betting range: 0.50 to 250.00
Max payout: 500x your stake
5 Wild symbols
3 interactive bonus rounds
Top Features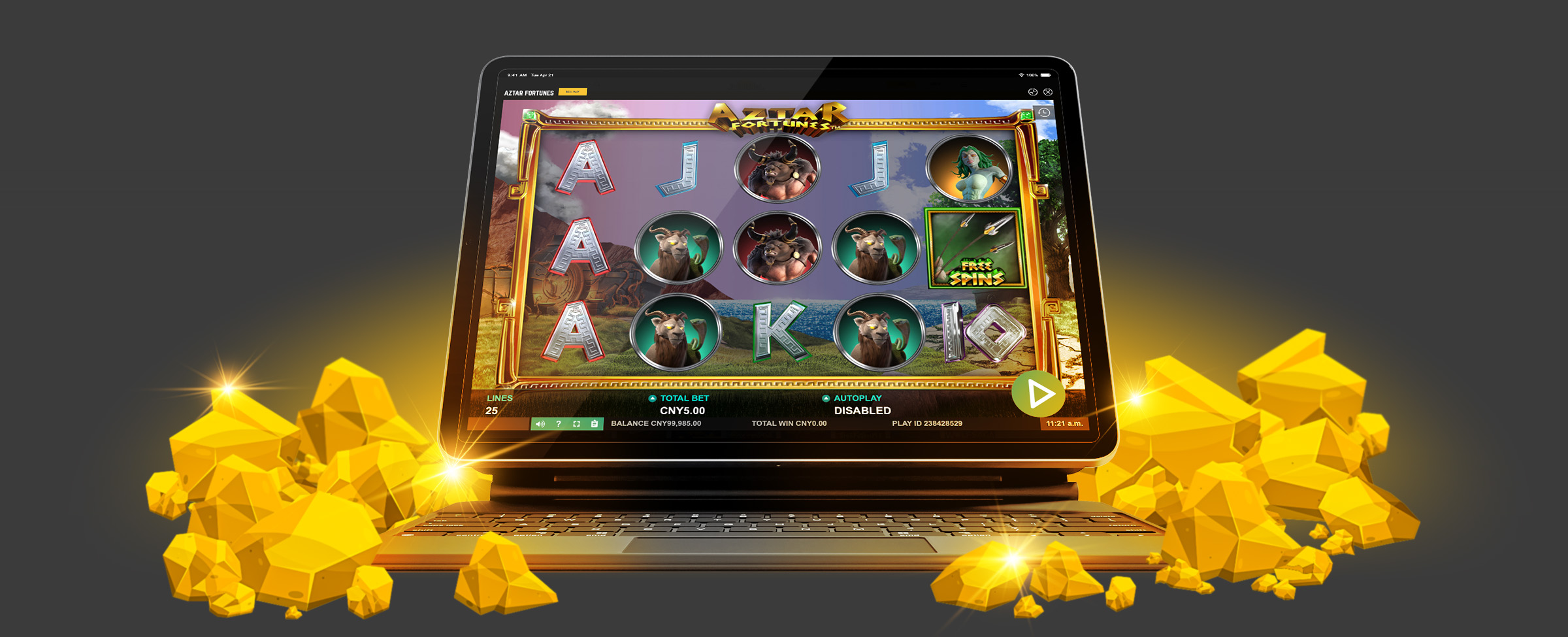 Get ready for a wild ride. You can think of this Aztar Fortunes review as your ultimate sporting guide for slaying beasts. And trust me, you're going to get your fill of beast slaying.
Wild
The primary Wild in this game is the face of Aztar himself, complete with a stylish mullet and goatee (and nailing the look too, I might add). His beastly foes are usually regular symbols, but they can also transform into Wilds at key intervals throughout the game.
Shoot the Beast
Now when I said that getting this curse-reversing crystal wouldn't be easy, I meant it. Any time that Aztar appears on the screen, any of the four beasts can attack him.
If you manage to help him kill the beast, it gets locked into place and a respin triggers, in which any additional beast symbols that appear also lock into place. Yes, this is literally unleashing beast mode.
Magical Crystal Bonus
As you know by now, getting the magic crystal is the entire point of this game. If you land three crystal bonus symbols on reels 2, 3, and 4, you'll be one important step closer to your goal.
You'll then find yourself trailing behind Aztar as he makes his way over a tumultuous terrain of lava in the Minotaur's cave, with the crystal taunting him forward just out of reach.
Each time he encounters an obstacle, you have to select an arrow to take it down. Choose correctly and you get a prize. Choose incorrectly and the evil Minotaur comes out to trap Aztar and send him home.
Beast Hunter Free Spins
I hope you're good with an arrow because you're not quite done with them yet. The free spins symbol is three arrows ready for shooting. If you land three of them on reels 1, 3, and 5, you fight four beasts inside the free spins round by collecting arrow symbols on the fifth reel.
Joe's Pro Tip:
If you want the best possible chance to fight the beasts and return Aztar to his fully-human form, you'd best call in some backup.
Refer a friend to go into the cave pre-loaded with up to $75 in bonus money alongside the arrows in your holster. That way the two of you can tag-team getting Aztar to the crystal, and you'll be rewarded handsomely for your services rendered.
Joe's Final Thoughts: Play or Pass?
This is one of the best fantasy-themed pokies there is, hands down.
My verdict: definitely PLAY. Or even better, play it with crypto, which will get you into the game faster. And remember, playing at a crypto casino like Joe's also means your funds clear super fast, which means less time waiting and more time kicking beast butt and taking names with your new mate Aztar.
Joe recommends pokies similar to Aztar Fortunes: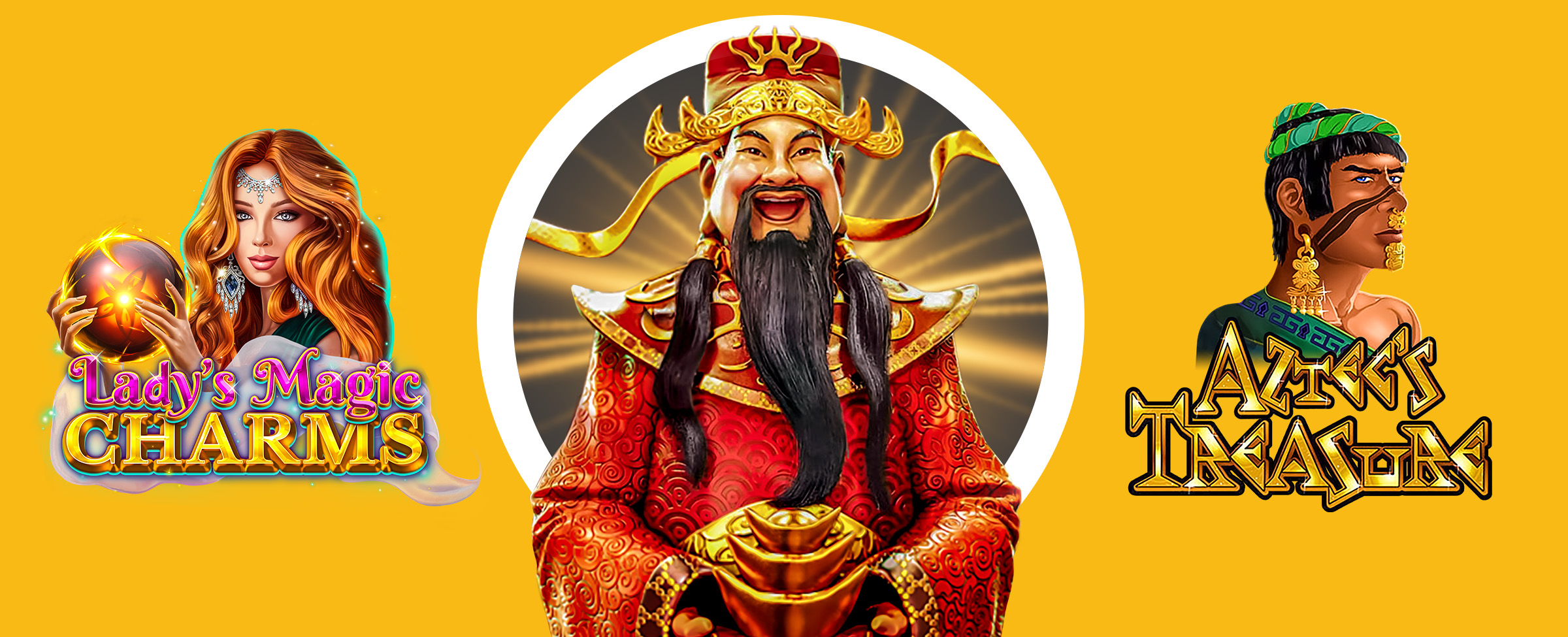 Has your hero instinct kicked in, and you want to swoop in and take over some more treasure? That's the spirit!
Aztec's Treasure
Instead of helping a centaur find his crystal, you'll be assisting an Aztec warrior with some Aztec's Treasure of his own. You'll be battling rival warriors and fighting for the right combinations to end the curse, hoping the random progressive jackpot will release after each spin and take mercy on your soul.
Lady's Magic Charms
As one of our many new pokies that also happens to feature Hot Drop Jackpots, the sultry redhead in this pokie has those special Lady's Magic Charms with three jackpots that must drop at key intervals throughout the day.
CaiShen's Fortune
Here's a thought – maybe Aztar and the Aztecs got their fortunes from the god of wealth himself, CaiShen. There's only one way to find out.
In CaiShen's Fortune, you'll be brushing elbows with the deity himself as you collect on free spins and multipliers in the "pick me" bonus round.
Play Aztar Fortunes Pokie Game at Joe Fortune Now
Aztar needs a hand, and anyone who's read this Aztar Fortunes review is just the one to volunteer. I'll be cheering you on as you slay the evil monsters and help Aztar find his crystal, and when you do, I'll be ready to congratulate you with the ultimate fortune at Joe Fortune Casino.