Africa Goes Wild Game Review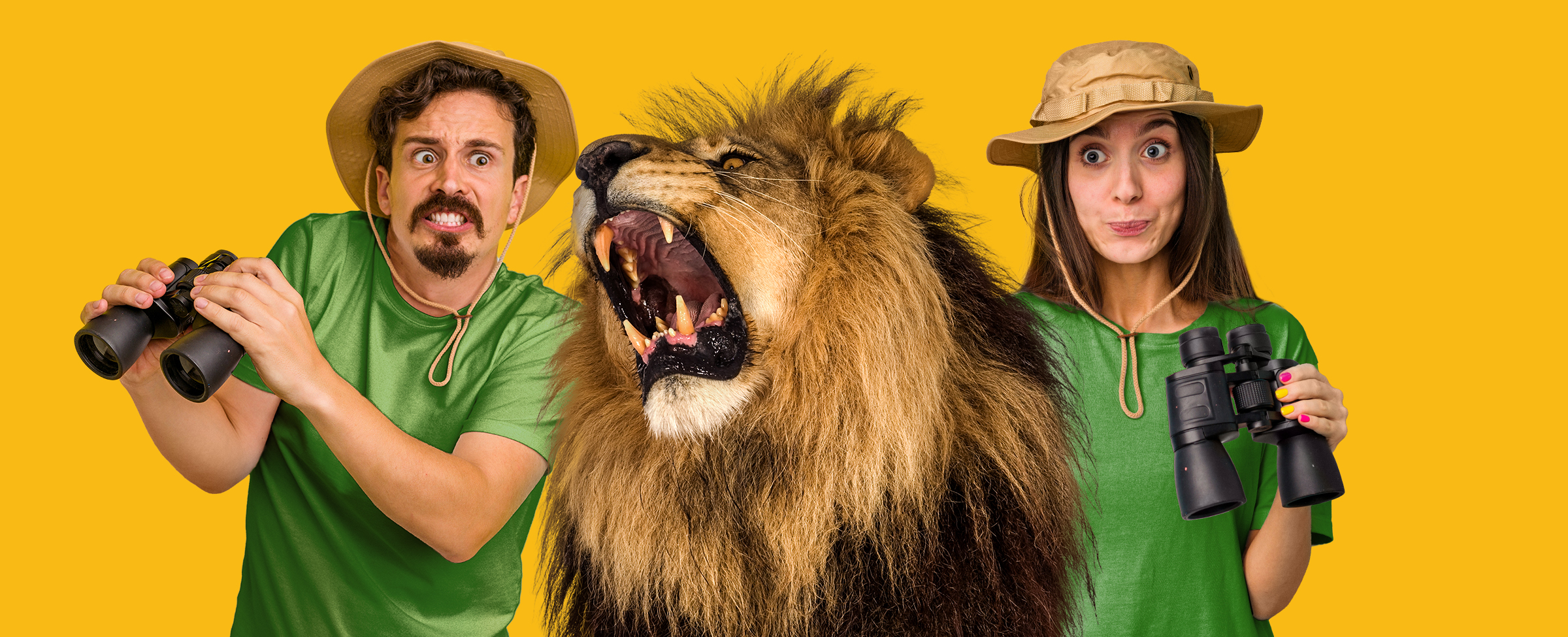 The African savanna is a land full of wild intrigue, and the same goes for the Africa Goes Wild pokie at Joe Fortune.
Wild hyenas laugh maniacally in a powwow. Big, brawny lions comb their majestic manes on bushwillow trees, and hippopotami (bless any day I get to use that word) live their best life soaking in the river and probably thinking about how hungry as a…  how hungry they are.
Alright, I confess. I'm not exactly a mammalian biologist, and my knowledge of African wildlife stems from the Disney College of the Lion King, which, I might add, remains a highly respected bastion of modern academia.
What I most certainly am, however, is an expert at playing pokies. You could even call me a pokie biologist if you'd like, and that wouldn't be too far from the truth. As a certified pokie scientist, I can tell you right now that the Africa Goes Wild pokie is just as wild as a pouncing leopard and comes with prizes just as awe-inspiring as a roaring lion.
It's basically like going on a safari from your own couch, but with Joe Fortune as your guide (at your service!) inside this very Africa Goes Wild pokie review.
So strap in nice and tight to your couch-jeep, and keep your hands and feet inside. We're about to go on a wild ride, literally.
How to Play Africa Goes Wild
Just outside the 5×4 game board are two painted tribesmen holding spears next to their respective totem poles – don't worry, the spears are for catching animal prizes, not for turning you into a skewer.
This is what you'll find in the game:
5 reels
4 rows
1,024 ways to win
RTP: 96.04%
Betting range: $2.00 – $100.00
Wild multipliers
Random Wilds
Free spins
Extra spins
3 major bonus rounds
Top Features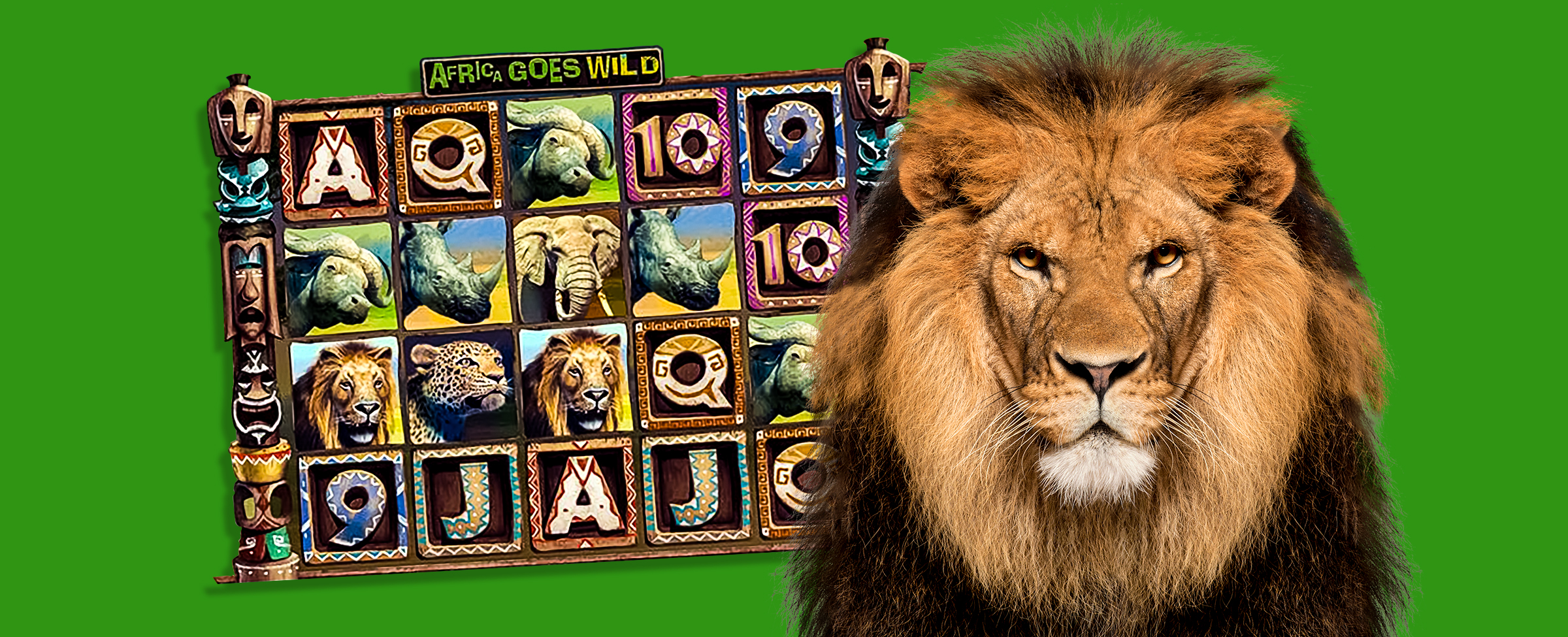 Let's see what kinds of features and hefty bonuses are hiding behind the tall grass of the savanna, shall we?
Wild Symbol
Wilds are a pretty big deal in the Africa Goes Wild pokie at Joe Fortune. The Wild in the base game appears on reels 2, 3, and 4, and it will substitute any other regular symbol in the game.
That's all normal and expected. But then.
Wild Multiplier
When you enter the free spins round, that same Wild can now double your prizes with a 2x multiplier when it's involved in a win. Noice.
Animals Go Wild
What's even wilder than that, is that after any spin at all, the Animals Go Wild feature can trigger, turning one animal into a Wild at random, which would apply to all animals of its kind on the board. Needless to say, the winning assistance is very much noticed.
Golden Lion Free Spins
To enter the free spins bonus round, you need to land three "free spins" symbols on reels 1, 3, and 5. The round starts off with 10 free spins, and then any Wild symbols that appear on reels 2, 3, and 4 become multiplying Wilds which double your wins.
Golden Lion Symbol
Don't leave just yet! We're still inside free spins where the extra features just keep running wild. You may encounter a special golden lion symbol in the mix of all the symbols. He's the envy of the land, and the more golden lions you get, the more prizes you get as well, including:
Extra spins
Multipliers for the accumulated winnings
The "Animals Go Wild" feature for your remaining spins, plus 2 extra
As you can see, the free spins round is practically out of control with features to help you win.
And since Joe's is a BTC casino (that means Bitcoin for the uninitiated), you can use Bitcoin or any other supported crypto for this game and get your massive free-spins, Wild-multiplying payday in record time. What's the point of playing if you can't take your wins and… stampede on out of there and into the bank? Amiright?
Animal Stampede
Right, which brings us to our next feature.
If you land just two Free Spins symbols in the base game, there's a chance the stampede will ignite which could reveal a third bonus symbol in the dust of the beasts, triggering yet another bonus.
Joe's Pro Tip:
Honesty, I'm blown over just describing all of the incredible features in this Africa Goes Wild online pokie review – there's just so many! My biggest tip for you in this game is to set aside enough time to play, and a big enough bankroll to make your session last, because you'll need time to see all it has to offer.
Joe's Final Thoughts: Play or Pass?
To say this is one of the most unique games at Joe's is a vast understatement. There's so much potential kicking around here that you'd be crazy not to grab it by the antlers and give it a ride, so I say get in there and PLAY!
Joe recommends Games Similar to Africa Goes Wild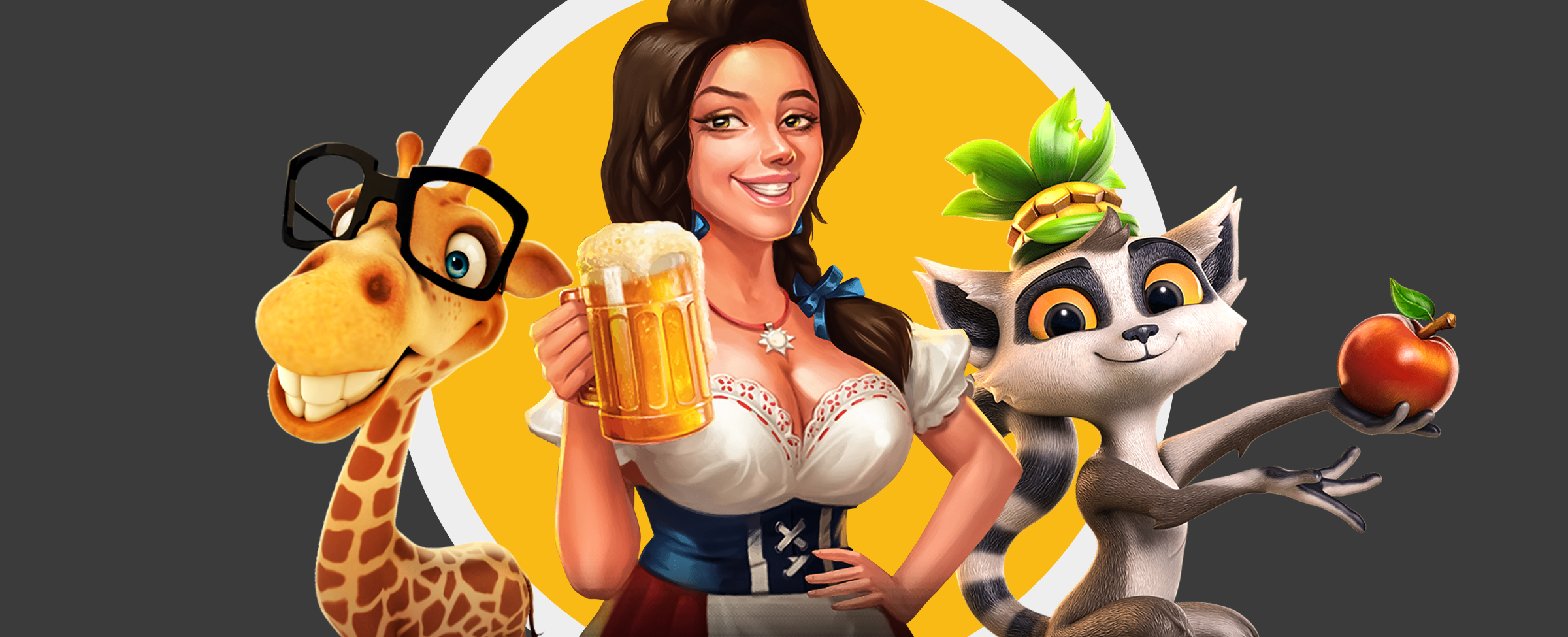 If you loved this pokie, I've got plenty more wildlife casino games that are right up your alley, and these three in particular are a pretty close match with Africa Goes Wild.
Jungle Delight
In Jungle Delight you get to see yet another side of the Sub-Saharan continent – in Madagascar. Just inside the reels are adorable wild animals having a rollicking good get-together with Mystery Box symbols, free spins, and sticky symbols all coming out to the beat of a drum.
Greta Goes Wild
Greta is a great friend to have around, and I'd like to refer you to her for ample free spins and sticky wild multipliers inside her beer brewery. Better yet, why don't you refer a friend to join you with Greta. I'll give you $50 (no joke – that's really money!), then the three of you can go gallivanting off into the brewery sipping ale and cashing out up to 8,000x your bet… Greta Goes Wild style.
Animal Wilds
I hope you have your sunglasses and your party hat ready because these wacky wild creatures are having yet another shindig in Animal Wilds, and they've got Wild multipliers up the wazoo along with a matching bonus round to welcome you in.
Play Africa Goes Wild at Joe Fortune Now
All of these fantastic features won't play themselves, so I'd say it's high time you get out there and play the Africa Goes Wild pokie at Joe Fortune. See you in the grasslands!