The Most Unique Games at Joe Fortune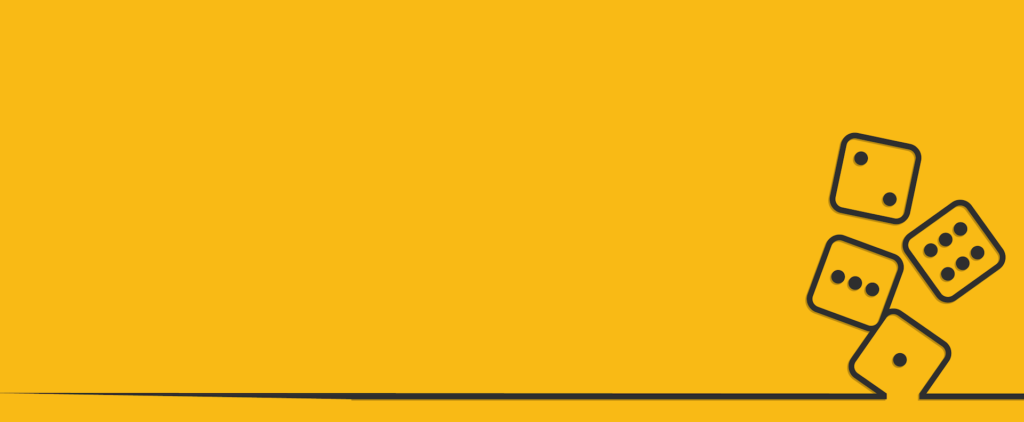 Welcome back. What strikes your fancy on this fine day?
Are you in the mood to accelerate anticipation? Alright, then how about charming animations and relaxing music? Side bets? Dice? Puzzles?
If you reckon any of that sounds like today's menu, then my new online casino games are sure to hit the spot. As always, you can count on them to be casino games for real money, as well as creative, exciting, and generous in reward. That's the beauty of specialty online casino games: there's no limit to the mix, and no limit to the coin.
Check out what's new.
Andar Bahar
As far as casino games for real money go, this one is full of excitability. It also offers some of the best side bets and odds.
The aim of the game is to correctly guess which side of the board a matching card will land, based on the middle card. The two sides you bet on are called Andar (on the left) and Bahar (on the right). That's the base game. But the way you make serious cash with this game is to focus on side bets. With those, you can bet on precise details about the cards for a little extra.
Pretty simple, pretty fun.
Roll the Dice
This is one of those specialty online casino games that keeps it light on design and music, and heavy on the payouts. Business at the front, party at the back.
The game board is made of 7 animated symbols including a Coin, Fish, Prawn, Crab, Rooster, Triple, and Calabash. Your job is to make a bet on the symbols you most like. You can even bet on every symbol at once, if you don't like playing favourites.
After you bet, three 6-sided dice are rolled, and you see if your symbols appeared. You can win up to 33:1 if one symbol appears 3 times. Otherwise you'll get paid the most frequent amount at 1:1 when your symbol appears just once.
Three Card Flash

Specialty online casino games don't stop at card-flipping and dice-rolling. Welcome to the world of suits, colours, and poker hands… done simply.
Three Card Flash is also known as Teen Patti. It comes as two versions: Three Card Flash Pro and Three Card Flash Rapid.
To play, you make a bet on either the Banker, the Player, or on a Split. After you hit "Deal", three cards are given face-up to the Player and the Banker. Whoever has the highest poker value hand wins the game. You can also make a ton of side bets based on the exact cards that show up in a hand.
The "Rapid" version of Three Card Flash is even more simplified. Now it's just you against the cards. You place a bet and hit "Deal". If you get anything from a pair or higher, you win your bet. Just like that!
Vegas Three Card Rummy
If you want to Deposit and Play Now on some casino games for real money, straight from the casino motherland, Vegas Three Card Rummy is just the game for you.
You start the game by placing an ante bet, as well as a bonus bet, if you choose to do so.
You and the Dealer each get three cards, at which time you can choose to raise or fold. If the Dealer qualifies with 20 points or less, the showdown occurs. The hand with the lowest points in the end wins.
After all is said and done with your original ante and a bonus side bet, you have the potential to get paid 100:1! Vegas, baby. Here we come.
Sodoku Box Game
You know the game, at least by sight. Numbers 1-9 on a 9×9 grid, typically found on the puzzle page of your local newspaper. Using a few starting clues, you have to arrange the numbers so they complete a complicated puzzle.
That's the paper version. Now, as one of my new online casino games, you can get the thrills of landing the right numbers without the headache of cross-checking every entry. Pain-free puzzles. You're most welcome.
After you place your bet, you set the numbers tumbling. Once they land on the grid, you're paid out based on the combination that lands. The highest payout here is for numbers that land according to the tradition of Sudoku: all numbers 1-9 are in every row, column, and box without any numbers repeating. Long odds, tall rewards.
See? Casino games for real money don't have to be complicated, familiar or standard.
So, how did I do? Is my newest set up for new online casino games a winner? No matter what you're in the mood for, I've got you covered. Take these specialty online casino games for a test drive, and keep both hands on that wheel of Fortune at Joe Fortune.