5 Times Vegas Pokie Game Review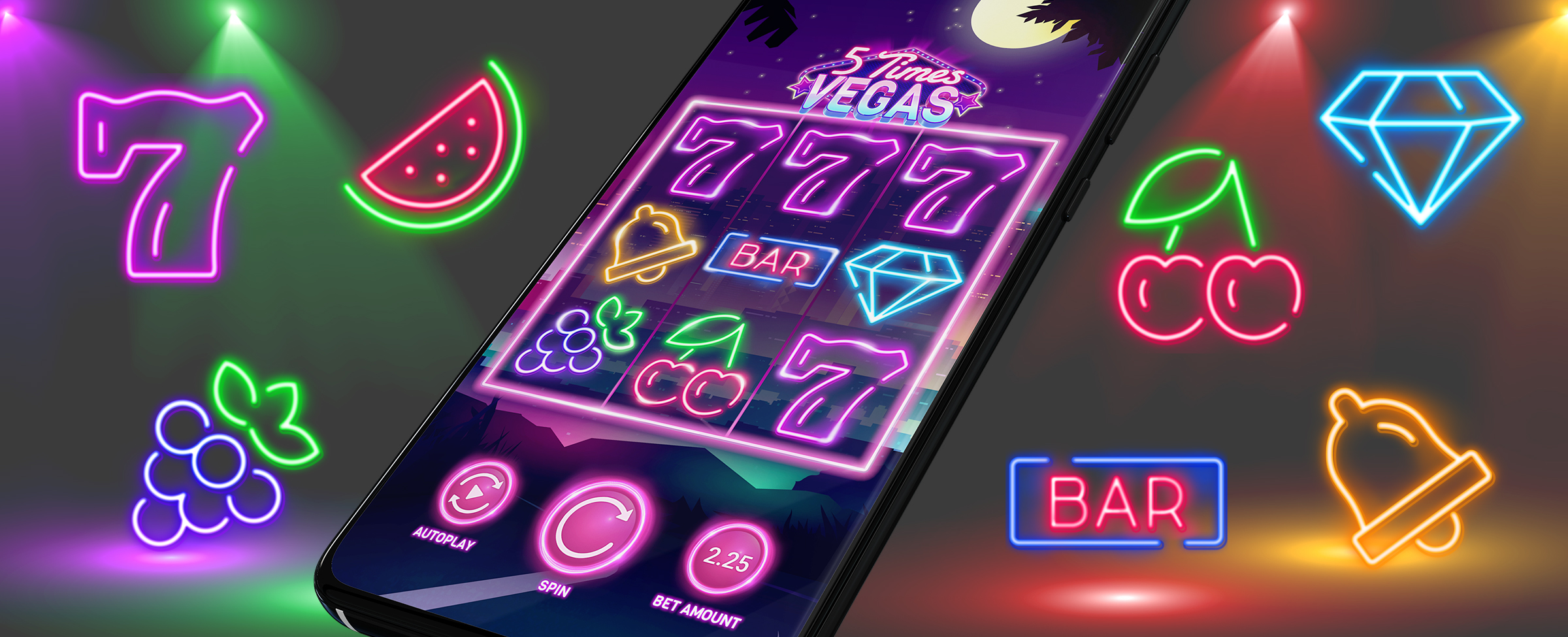 Who's got the time – or even the inclination – to pick themselves up on a whim to fly to Las Vegas in the pursuit of all things bright and expensive? It's not always, if ever, on the cards. Booking, paying, packing, picking a hotel, cornering a relative into driving you to the airport… I mean, who needs all that rigmarole? Certainly not your relative, who prefers to be sleeping at 5:30 A.M. And certainly not if the thrills of Vegas can be yours without all the hassle!
What are you talking about Joe?, I hear you ask. A sensible question. My Vegas is possibly better than the one you thought you knew, if you're exhausted just thinking about the billion-year trip from Sydney to LA to Sin City.
It's the Joe Fortune 5 Times Vegas pokie, it's the real casino deal, and it brings the Strip (but never the strippers) right to your front door.
So put down passports and put out your best glassware, because you're about to host a Vegas-style good time, packed with the types of gobsmacking pokie wins you'd expect directly from the Strip. You'll need them, with all those neon lights racking up the electricity bill.
How to Play 5 Times Vegas
It's a perfectly clear night in that balmy Nevada climate… nevermind if you're reading this in July. Just close your eyes and feel it. You and your inner circle are styling it up in a suite for the weekend, and you're ready to try your hand on the casino floor!
One of your more wild friends – let's call him Ocean – announces to the other eleven of you that they heard whispers of some secret place just outside the city. You seek assurance that Ocean isn't planning a heist ("not just yet", he says), so the lot of you, including your contortionist friend go to the spot, and boy is it a doozy. The bright Vegas skyline is sprawled across the horizon, punctuated by palm tree silhouettes, and the diffuse glow of neon pink.
This is the real Vegas, and this is what you're about to find inside the 5 Times Vegas pokie online at Joe Fortune:
3 reels
3 rows
3 paylines, horizontal
Wild multipliers
RTP: 96%
Max win per spin: 2500x per bet
Betting range: $0.09 – $120.00
Top Features
There's never a dull moment inside this Joe Fortune online pokie, and the features are sure to keep you, if not your bankroll, well satisfied.
Regular Symbols
The "regular" symbols in 5 Times Vegas are anything but. They're so un-regular, in fact, they each get their very own mini pay table on the left side of the screen, and pay out more depending on their value and how many land from one to three. It's almost as complicated as splitting your group's hotel minibar bill at the end of your stay. ("It doesn't matter if you immediately threw it up, Alan, you still twisted that cap", and so on.)
Here are those not-so-regular regular symbols, in order from the highest paying to the lowest in the pokie:
Purple seven
Blue and red BAR
Light blue diamond
Yellow bell
Green and red watermelon
Purple grapes
Red and green cherries
Even better than those, however, are the multiplying Wilds. Since we're in Vegas and all, let's get suitably wild in kind!
Wild Multiplier
At the very top of the pokie's paytable are a few multiplier symbols: x2, x3, and x5. Is the name of the game beginning to make sense yet?
What you want to achieve in the game is to multiply your Vegas fun by as many times as you can muster – hopefully by five, but three times or two times still beat none. That mathematical principle hasn't changed.
Whenever a Wild multiplier lands in the game, it transforms into another regular symbol to help form a win whenever it's possible, then it multiplies the win on that line. If there are multiple wins on different lines all at once, they get added together for an even better win. Leave the minibar bill for now, because suddenly you're having a lot more fun. Like, five times more fun. Is it coincidence, or truth in advertising?
Wild Retrigger
If, by chance, you land a Wild multiplier on reel three, then you're in luck once again! Reel two will automatically trigger once, and that retrigger could possibly end up in another win for you, if the gaming gods are grinning at you. I imagine they grin quite a lot, actually. Makes me uneasy.
Joe's Pro Tip
As with most pokies online, you'll get the most out of 5 times Vegas with a good pokie strategy to win real money; here it's keeping your bets high enough to increase your chances of a win without draining your float prematurely. That's not the goal! So while the absence of a progressive jackpot in this game means no requirement to play on the max bet, bigger spins do lead to bigger wins. But even if your bankroll is smaller for that day, the Strip of 5 Times Vegas is still a time-tested method to get you in the Vegas mood to shoot for some Vegas-sized wins.
Joe's Final Thoughts: Play or Pass?
I keep a special place in my heart for Vegas pokies, but this one strikes an extra-loud chord. Maybe it's the stunning Vegas backdrop with a skyful of shooting stars, or the potential for epic wins through the Wild multipliers. What's more certain is that playing this game is the closest most of us will get to Vegas. As a fella who holds shares in your electricity provider, you should embrace the neon and PLAY!
Joe recommends Games Similar to 5 Times Vegas
Since we're well into the Vegas mood, it would be crazy to stop now! Now, put away that wedding ring, stop plotting your way into Bellagio's vault, and no, we can't have a tiger sleep over tonight. Once you've had your fill of 5 Times Vegas, it's time to check out these online pokies.
10 Times Vegas
Do you remember how great it was to have 5x the fun in 5 Times Vegas? I should think so, or I'm taking you straight to the doctor. Otherwise, get ready to crank it up even more with 10x the fun! 10 Times Vegas is in a whole new universe with mountains lined in strings of neon lights. The Wild multipliers reach up to 10x, and there's a special jackpot symbol that can help you win even more. We're still here, baby!!
Vegas High Roller
We've all dreamt of taking over a high roller's room in Vegas. No? Of course you have, you just don't necessarily remember it. Well, the elaborate VIP game inside Vegas High Roller gets you pretty close. It offers wins that live up to its High Roller name, with cash chip symbols that collect throughout the game and come out to play in symbol stacks during free spins.
777 Deluxe
If 5 Times Vegas helped you realise you have a thing for neon – and numbers – then 777 Deluxe will burn that light into your retina to shine forevermore. This game is all about the lit-up sevens, which is neither a jazz club band nor a euphemism for recreational drugs. Entering the bonus round will give you a mighty opportunity to hone in the luck of the sevens and see some progressive jackpots.
Play 5 Times Vegas Pokie at Joe Fortune Now
Las Vegas is a lot closer than you thought; in fact, your local council is asking it for a permit to occupy your street, so you'll want to step in before that becomes a bureaucratic nightmare. With just one click you could be gazing at the skyline and collecting on wins, far from local government lackeys. The 5 Times Vegas pokie is officially up and ready for action at Joe Fortune Casino, so book a first-class seat on your couch, order some caviar and sparkling wine, and say hello to Vegas.