Rise of Wearable Technology: From Fitness Trackers to Smartwatches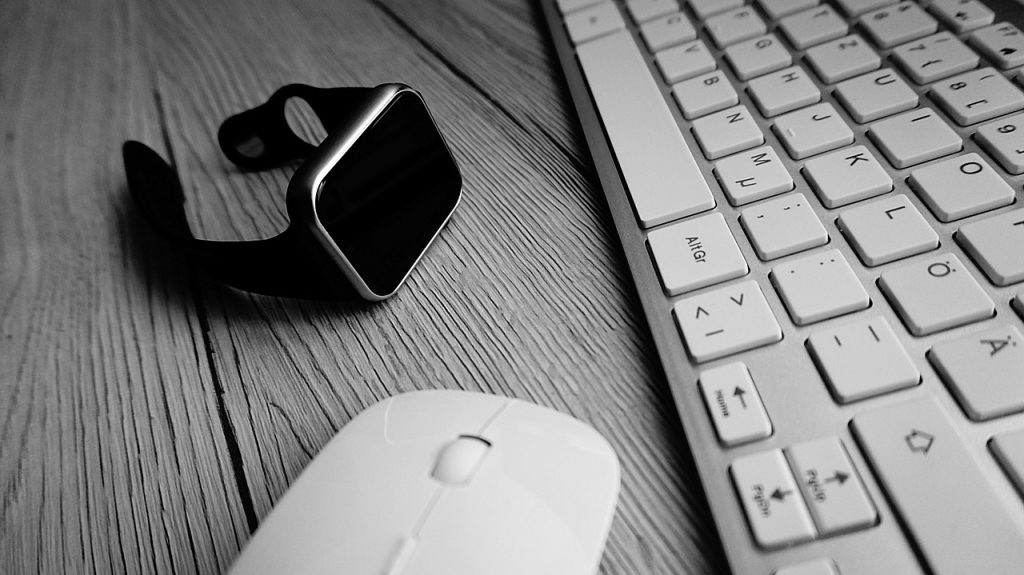 Wearable health is one of the most significant interests of technology companies. In their efforts to improve people's well-being, for several years, they have been betting on an emerging technological category, the so-called wearable devices.
This has given rise to two distinct types of products, smartwatches, and fitness trackers or wristbands. Depending on budgets and interests, consumers can opt for different proposals that, in recent years, have attracted even luxury brands.
What is a smartwatch?
A smartwatch, or "intelligent" watch, is a device that is worn on the wrist and can work as both a traditional watch and a smartphone device.
One of the strongest trends in recent years has been incorporating connectivity services to be used independently, such as GPS services, tracking functions, accessory control, voice calls, and fitness monitoring options. Let's look more specifically at these watches and what they are for.
Apple sets the industry standard
Smartwatches are part of the portfolio of firms like Apple, Samsung, and Huawei. But, as always, Apple likes to stand out from the competition; in fact, one of the most successful is the Apple Watch, the category of American firm that currently leads sales.
Another of the tremendous differential advantages is the inclusion of an Electrocardiogram (ECG), whose results can be shared with a specialist.
In addition, the Apple Watch is an excellent anti-fall system: if you suffer a fall and your heart rate drops, the watch can send an alert to emergency services. This further proves how technology can save people lives, especially when we are alone, and no one can save us!
Smartwatches designed by luxury brands
Some luxury brands have designed their proposals betting on platforms such as Google's Wear OS. This is the case of the German firm Montblanc, which, in 2018, launched the famous Summit 2+ smartwatch. However, last year they launched the updated version, the Summit 3+.
This smartwatch is a sensational product that stands out for its careful stainless steel finishes that give it an elegant touch. Its screen is made of curved sapphire glass, and it is water-resistant.
However, despite the high quality of the product, several functions are hidden inside, such as monitoring physical activity, which should be one of the most significant advantages of a smartwatch.
The most elegant smartwatch on the market
Resistant and comfortable, this smartwatch includes a quality strap with a high-end clasp, and you can choose between three colours: bronze, silver, and black.
We can say that it is bulky but presents a minimalist design. It has a crown with which you can manage the different applications according to what you need at the time, and it is compatible with iOS and Android operating systems through an application called Wear OS.
It also includes exclusive applications such as a stress manager or a "Personal Trainer" that plans workouts. The battery life will surprise you because it lasts almost two days in moderate use, and charging is equally fast!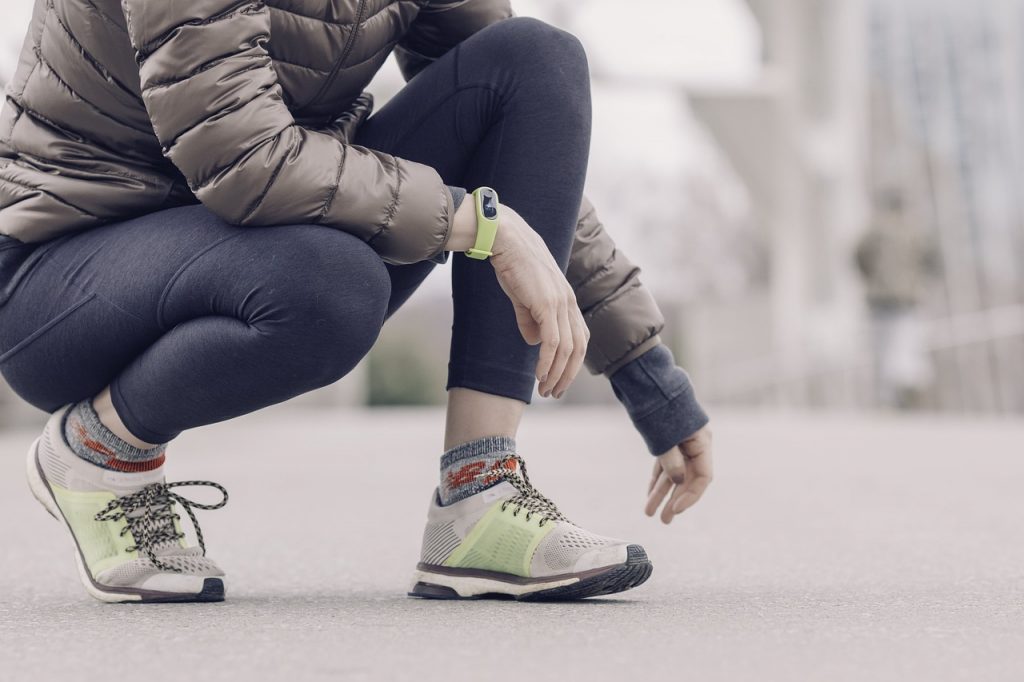 Fitness Trackers, a more affordable option
Fitness trackers, or smart bands, are mobile devices worn on the wrist, usually more compact and lighter than a watch. They have a screen that allows controlling some cell phone functions and keeping track of data on physical activity.
If you exercise, they are ideal for you because they have a variety of indicators related to physical exertion, such as the number of steps taken, heartbeat, calorie consumption, and kilometres travelled.
The main functions of fitness trackers are to measure and analyse your movements when doing activities or exercise, for example, a hike in the mountains, cycling to school, a swimming session, or a day's training at the gym.
Huawei Band 6 Smart Bracelet
If you care about your health, the Huawei Band 6 is an excellent choice, as it allows you to know oxygenation and heart rate, besides being the best companion in your workouts (it has 96 training modes).
You will not miss any detail of your workouts with its 1.47″ Full View screen, and you can set goals, check your notifications, answer calls, control your music, and take pictures. Plus, the battery won't be a concern since you can use it for up to two weeks with one charge.
Mobo Pulse Mbbd-8 Black Smart Bracelet
With the Mobo Pulse, you can know your daily condition regardless of your budget. Know the steps and kilometres you walk daily, record the calories burned, and measure your heartbeat with this affordable wearable.
It will also help you sleep without worries, as it helps you calculate your sleep hours and set alarms—all with Bluetooth technology version 4.2.
Wearable technology in 2023: what is the difference between a fitness tracker and a smartwatch?
Although we can consider a fitness tracker and a smartwatch similar, the reality is that they are designed to meet diverse needs. That's why smartwatches tend to be more expensive and bulkier (or even luxurious, as we have already seen), while smart bands are a much more affordable and compact option.
Technological advances make it possible to reduce more technological components, such as sensors, batteries, processors, memories, etc., making smart bands more and more complete devices capable of rivalling smartwatches.

Online Gaming
In the world of online pokies, wearable technology has found its place as a convenient and engaging tool for players. Smartwatches, like the renowned Apple Watch, have taken center stage with their versatile features and sleek designs. These intelligent timepieces offer connectivity services such as GPS, voice calls, and fitness monitoring options, making them ideal companions for pokies enthusiasts.
Notably, the inclusion of an Electrocardiogram (ECG) in the Apple Watch sets it apart, ensuring players can prioritize their health while enjoying their favorite games. Moreover, luxury brands like Montblanc have stepped into the wearable tech realm with sophisticated smartwatches, combining style with functionality. For players seeking a more affordable option, fitness trackers like the Huawei Band 6 and Mobo Pulse Mbbd-8 Black Smart Bracelet offer a budget-friendly alternative, providing data on physical activity and health metrics.
As wearable technology continues to advance, players can look forward to an enhanced and immersive online pokies experience, seamlessly integrating technology into their gaming journey.