Evolution of Australian Pop Music: From AC/DC to Tame Impala

Rock 'N' Roll Roots; Australian Popular Music in the '70s and '80s
In the 1970s and 1980s, many of the most popular, prominent bands and musicians in Australia played heavier, rock 'n' roll-style music. Rock was massively popular around the world at the time, and, naturally, a number of Australian groups were able to leave their mark on the musical landscape through their own contributions to the genre.
AC/DC and Australian Rock Music
As one of the world's most famous rock 'n' roll bands, AC/DC has had a massive impact on the popular music scene since they released their sophomore album, T.N.T., back in 1975. The record contains several of the band's best-known songs and was a massive success, launching what would go on to become a career spanning multiple decades for the group.
Having honed a unique, distinctive sound based on heavy, bluesy riffs and crushing drums, AC/DC have built up a reputation for being one of the best (and loudest) live bands in rock music to this day. Tickets for the band's concerts tend to sell out pretty much instantly, and they've more or less toured the world countless times over at this point.
Beyond Australian popular music, AC/DC have had a major influence on other musical scenes and styles, too. The impression they made on the earlier British heavy metal bands was especially noteworthy, although metal groups from across the world have cited them as a major source of inspiration for their music.
The Rise of Nick Cave
No discussion of Australian popular music would be complete without the inclusion of Nick Cave, one of the country's best-known and most well regarded performers. Often seen pairing his trademark jet black hair with a crisp suit and sunglasses, Cave is a goth icon, as well as being a respected songwriter and author.
Cave's musical career took off in the late '70s with the formation of The Birthday Party, a post-punk outfit that took Melbourne by storm. It was during his time with the Birthday Party that Cave refined the lyrical, dark style of songwriting that he is now synonymous with. Having since released classic albums like Let Love In and Murder Ballads as part of Nick Cave and the Bad Seeds, Cave has cemented himself as one of Australia's true cultural treasures.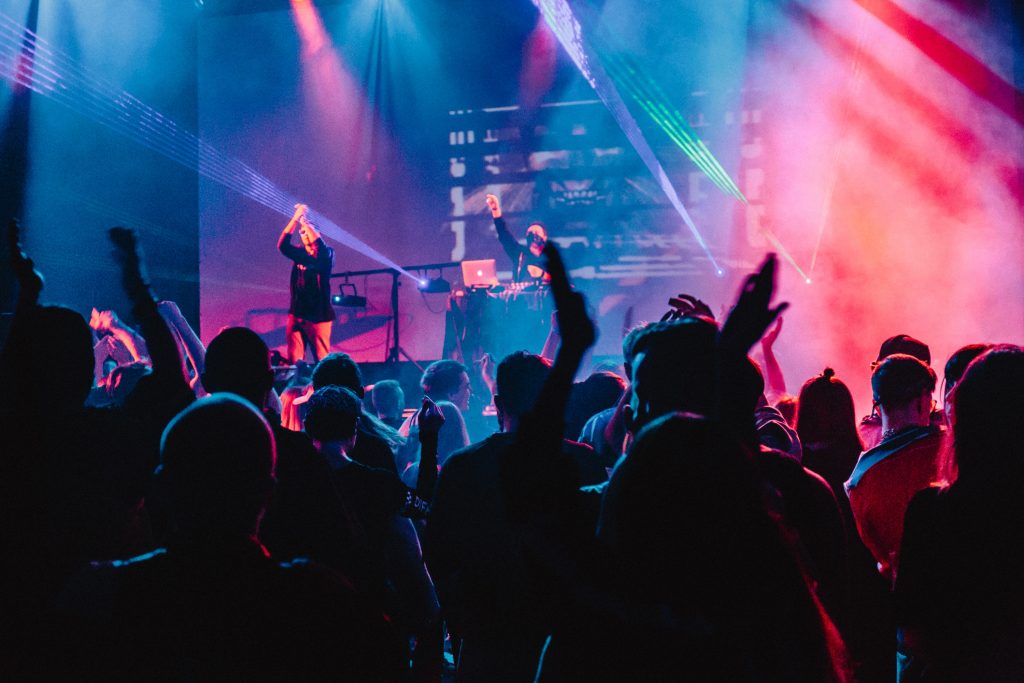 The Breakthrough Successes of Kylie Minogue, Tame Impala, and Other Australian Household Names
Since the 1980s, the names representing Australian popular music have diversified considerably; gone are the days when all that was on the radio was rock 'n' roll!
This change has led to even greater international interest in the local music scene, as listeners are recognising more and more the breadth of exciting, unique talent that can be found Down Under.
Kylie Minogue
Easily one of the most famous female pop artists of all time, Kylie Minogue has been releasing what feels like classic album after classic album for almost five decades now. After first winning the hearts of the public with her role as Charlene Robinson in Neighbours, Minogue would go on an absolute musical tear, putting out hit after hit in the '80s and '90s.
And she's hardly slowed down since then; Kylie's recording career is still going strong to this day! She's managed to stay active in a career that's lasted multiple decades, crafting what feels like countless consistent, memorable pop bangers like it's nobody's business.
INXS
New wave legends INXS absolutely took the world by storm with the release of their 1987 single Need You Tonight. They'd been making waves long before that in Australia, though; 1984's Original Sin marked the band's first-ever number-one hit, after which they went from strength to strength with a string of classic albums.
Tragically, the band was never the same after the untimely death of iconic frontman Michael Hutchence in 1997, but they continued to perform and tour until 2012.
Sia
As perhaps one of the biggest names in pop music today, Sia is an absolute force to be reckoned with. What's more, the reclusive singer just so happens to be Australian; something plenty of more casual listeners actually fail to pick up on.
It was Sia's 2014 release, 1000 Forms of Fear, that would see her become a bonafide pop superstar. The artist's desire to maintain her privacy led her to develop elaborate stage shows and costumes that concealed her face, both of which have also helped the Australian singer-songwriter cultivate a certain sense of mystique as part of her aesthetic.
Sia has seen considerable success in writing for other musicians, too. In addition to hits recorded under her own name, including Chandelier and Elastic Heart, some of Sia' best-known compositions include Diamonds by Rihanna and Let Me Love You by Ne-Yo.
Tame Impala
Perhaps the latest global musical sensation to come out of Australia has been the neo-psych outfit Tame Impala. While plenty of other local groups have achieved commendable levels of success and critical acclaim, Tame's meteoric rise to international stardom has been nothing short of legendary; especially in an age where more traditional, guitar-based music is arguably becoming increasingly less popular, and, dare we say, 'cool.'

Australian music from the 70s and 80s has managed to place itself in every aspect of pop culture. You can head to Vegas and play a featured AC/DC progressive jackpot pokies, or even enjoy gaming sessions that feature Kylie Minogue or INXS. Australian music is everywhere.