Australian Fashion Brands That You Might Not Know About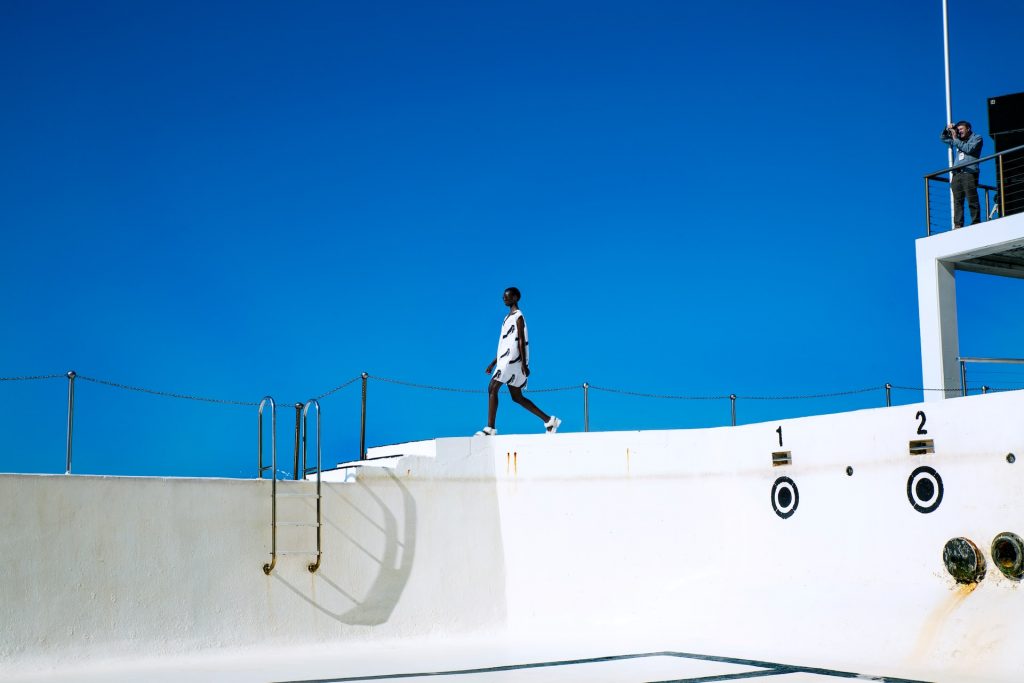 Each year, we Australians spend an almost unbelievable $5 billion on fashion. Some of that will be with the high street brands that we all know and love, some will be with the luxury brands that many of us covet. What's most important though is that we celebrate our native Australian fashion designers. Those that are working their way to the top of the fashion tree need our backing to get them there and when they're making clothes this beautiful, that's no chore at all.
So if you already know your Zimmerman from your Alemais, and your Sass & Bide from your Summi Summi, you're in the right place to expand your fashion horizons and find the next big Australian brand that will set your fashion world on fire.
Emma Mulholland on Holiday
Maximalist heaven made famous by Gigi Hadid and Hailey Bieber
This Sydney-based brand has an adorable boutique store on Oxford Street where they sell brightly coloured prints that exude 80s fashion but tailored to the modern consumer. The head designer Emma Mulholland grew up both in Australia and Hawaii and it's clear that she takes a great deal of her colour and pattern inspiration from the vibrant beach and surf culture of these two countries. Loud hibiscus flowers, bold checks and tropical colours adorn each of the carefully chosen garments.
Pyjamas and swimwear are what have made this brand famous, providing comfortable staples for women who aren't afraid to stand out from the crowd. Celebrities such as Emma Chamberlain, Gigi Hadid, Khloe Kardashian, and Hailey Bieber have been spotted numerous times wearing the brand's inimitable styles.
The brand also has an innovative approach to sustainability. Whilst they create patterns that generate as little waste as possible, it's inevitable that some scraps will be left over. With these scraps they combine all the waste fabrics together to produce bold and beautiful scrunchies, eye masks and even stuffed toys.
Albus Lumen
Conscious clothing made in Australia
Marina Afonina is one of the most in demand stylists in the whole of Australia. She moved to the country when she was just 18 from her native Russia and has since styled Australian icons such as Elle Macpherson, Lara Worthington, and Tessa James. Building on her success as a stylist, Afonina decided to create her own clothing label, Albus Lumen.
This collection capitalises on the wealth of craftspeople in Australia, employing them to create every single item that the brand sells. Albus Lumen champions traditional techniques but adapts them for the modern-day wardrobe to create stunning statement pieces that transcend trend and ooze style. If you like brave tailoring, sumptuous fabrics and pared back elegance then you'll adore Marina Afonina's timeless collections.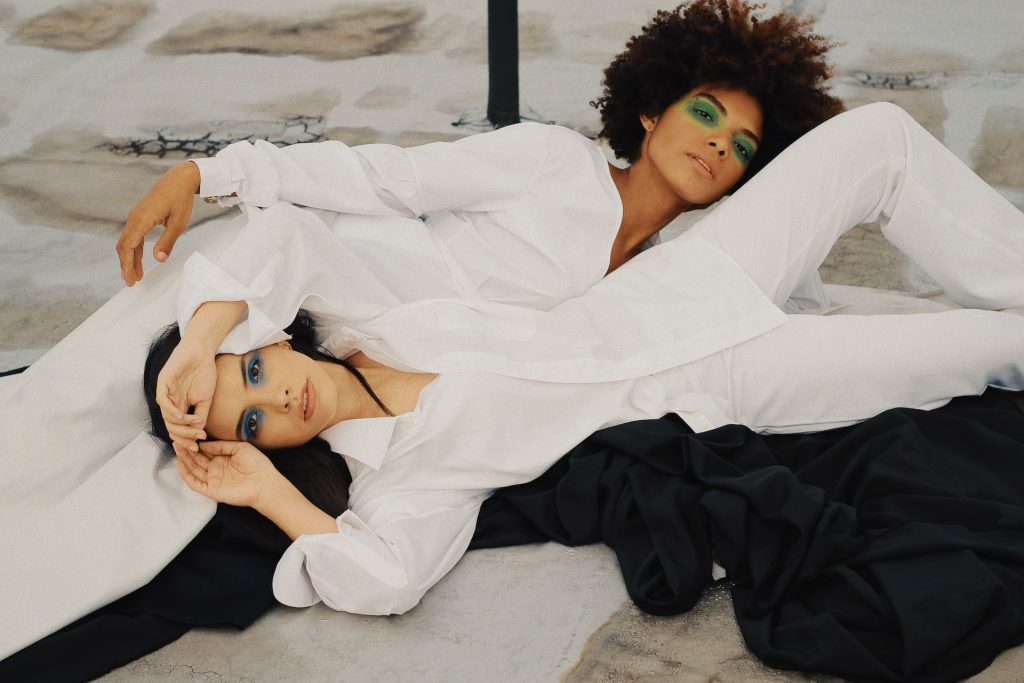 Citizen Wolf
Made to measure clothing with sustainable credentials.
Anybody who knows anything about sustainable Australian fashion should head immediately to the Citizen Wolf website. This Marrickville based brand creates custom made clothing to fit each customer individually.
They do this using their own patented MagicFit technology which takes your age, height, weight, and when necessary, bra size, to create a 94% accurate template of your body. With this, they edit their patterns to create garments that fit like a glove. If the MagicFit technology gets it wrong, then they'll take your piece back and alter it to your specifications. Then, they'll store the data so that you can reorder in your exact size repeatedly.
The idea behind these perfect fit clothes is that Citizen Wolf only makes clothes to order, meaning there's never any wasted dead stock. Having clothes that fit perfectly also means you'll be more inclined to keep them, wear them, and look after them for longer. Plus, if anything rips, tears, or otherwise gets damaged, the company offers free repairs for life.
Outland Denim
Denim done right, as accredited by Meghan Markle
Whenever Meghan Markle wears anything, it becomes an overnight sensation, but this has never been more deserved than with ethical jeans company Outland Denim. Whilst denim has a bad name in the fashion industry, for being one of the least sustainable products around, it's also a wardrobe staple for so very many of us.
Harmful indigo dyes, water hungry cotton, unsustainable farming practices and abhorrent treatment of garment workers come together to create jeans that have an enormous human and environmental cost, but Outland Denim set out to change that.
This brand has made a pledge to source all their cotton from sustainable farms and employ ethical practices in the making of their jeans. The team at Outland Denim work with Cambodian women who have been victims of sex trafficking. They teach them to sew, pay them a fair wage for manufacturing their jeans and in return they receive top quality garments that look fabulous, wear forever and don't cost people or the planet.

Conclusion
Australian fashion is thriving with some incredible homegrown designers who deserve our support. Emma Mulholland's beach-inspired prints and Albus Lumen's conscious clothing that blends tradition with modernity are just a few examples of their creativity.
Imagine heading out on a glamorous live casino with one of Emma Mulholland's bold pieces, or celebrating during a game of craps on the casino floor wearing a timeless Albus Lumen design. Whether you're looking for a few spins at a live casino or want to hit the red carpet, Australia has the fashion brands for the occasion.