Joe Fortune Vegas Pokies – Welcome to the Strip

Thanks to youthful internet culture, most of us can decode trendy shorthand: you'd know AFAIK, FOMO, BTW, ROTFL, and, with apologies to my dear old mum, WTF. Now, I don't tend to LOL much, and it takes me a couple of years to figure out some of these acronyms, but I'd like to add my own little gem to the list. I'll save you the trouble of figuring out the letter first: Home In Vegas. Wait, that one's already taken. Okay, try this: Vegas From Home. "VFH".
VFH. There we go. My legacy revealed.
I've got an entire business dedicated to bringing the classic joys of a genuine Las Vegas Casino onto Aussie soil. I even put my name up in lights, much as that feels a little egotistical. (Every entrepreneur self-promotes, says my wife, and she's the one with the smarts.) So in my establishment, you can find all the hustle from the Vegas Strip, but instead of paying a year's salary to stay at the Bellagio, you can stick with your own slice of the Aussie meat pie – and it's more than enough to catch the Vegas vibes. Bonus: that's all you'll catch. 
You don't even need a PC to do it. You can simply fire up your mobile and get the Vegas experience straight from your browser. A cuppa optional but recommended.
Ready to see what's on the JF VFH strip? (Acronym overkill? Surely not). Joe Fortune Vegas pokies, here we come! LOL.
777 Deluxe
If ever there was a game to experience the big-time wins of Vegas from home, then 777 Deluxe has answered the call.  
This classic pokie is done over 5 reels and 3 rows with 10 fixed paylines. The symbols take you back with cherries, bars, horseshoes, lemons, and of course those lucky 7s. Just like Vegas is full of wild stories and questionable choices, 777 Deluxe has a set of wild questions of its own. The question mark symbol "?" is in fact your wild, replacing any other symbol in the game for a win. When you land three question marks, you get to play the big daddy of all bonus rounds. 
This is where the debauchery of the Strip all becomes worth it. With just 1 payline and 3 reels set at center stage, you can win the progressive jackpot by landing three golden 7s. Even if you don't land those, you can still get 1x your bet for a mix of 7s, or up to 250x your bet for landing 3 of the same colour. All with VFH.
Vegas High Roller
If you want to step up your status from regular punter to high roller king, and happily imagine dozens of admiring nods from envious Vegas casino patrons, then Vegas High Roller is here to level you up. You might want to shed that t-shirt with the holes to really nail the method acting.
Taking place over the shiny strip itself, this game centers around cash chips. As a J-A blackjack, roulette wheel, playing cards, and dice spin around a 5×3 grid, cash chips appear at random. The cashier on the left cashes them out instantly whenever they come into view. Good service, and still no tipping required.
If you love the sound of cha ching as the register opens, then you'll want to head to the High Roller's Lounge by clicking on "High Roller Bet". Each spin inside the lounge costs a high-rollin' 200 coins, but consider that in return, you can turn that into 15,000 smackers. 
Even if you're on a roll in the regular game, landing three scatters will send you to the Lounge with free spins. Watch those cash chips tumble down, and whatever lands gets cashed out on the spot. 
Winning has never been so comfortable with VFH. 
Mister Money
Mister Money is suave, rich, and charismatic, and he's here to sweep you off your feet for a Vegas-style adventure fit for a winner. 
When you roll with Mister Money, you roll in style. Red race cars, golden rings, money bags, stacked bills, sultry ladies, and private jets grace the reels on a 5×3 grid. This game won't knock off your knickers with impressive visual design, but it will have you embracing the high life with the chance to win a charming progressive jackpot – and that's a better deal if you ask me. VFH all the way.
When three red diamonds appear from left to right or right to left, you get a nifty free game where you can select money bags to collect on more free games and multipliers. Looks like Mr. Money is right at home in VFH.
Roo's Riches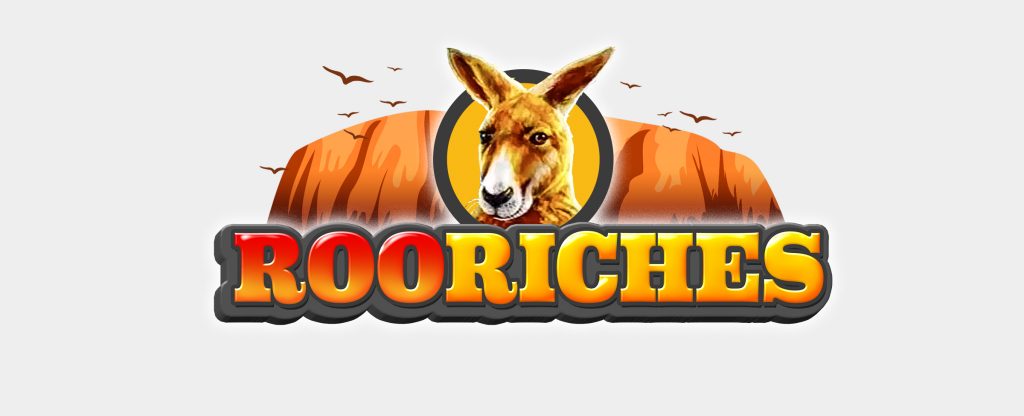 For my last Las Vegas pokie, I'd like to bring the fun a bit closer to home. Instead of VFH, it's HFV: home from Vegas. I think that works. Now, Roo's Riches may not be set in the original Vegas of the US, but it's got plenty of Vegas-worthy wins that also offer a nod and a wink to our very own backyard Down Under. 
Hopping into the outback, you'll find a 5×3 adventure with eagles, foxes, canyons and crocs. Just like Vegas High Roller, Roo Riches offers a lounge-like experience with lightning spins. Click on "Lightning Bet" to head to the golden lounge in the dusty outback. Each spin costs 200 coins (you choose the denomination), and the cash chips that land result in instant wins. You might also randomly trigger a cash chip spin, or enter 3x lightning re-spins where cash chips are sticky. Just like they are in Vegas.
Watch out, Las Vegas – Aussie attractions are hot on your heels with earthy themes and universally loved native animals. A furry face does it every time.
Table Games
Once you've had your fill of pokies, don't forget about the other side of a casino: come take your place at the table. 
Just like a real Vegas Casino, you can hit your way to 21 in Blackjack, spin the wheel in Roulette, and make like Bond in Baccarat. I've got every Vegas-style table game to settle you in and give you the best of the real deal. 
Can you see the Vegas lights, yet? Here's the TL;DR version: Joe Fortune Casino is your home for all things Vegas. No room charges, no shotgun weddings. Choose your Vegas-style pokie or table game, and remember… whatever happens in VFH, stays in VFH.