Pokies with the Biggest Jackpots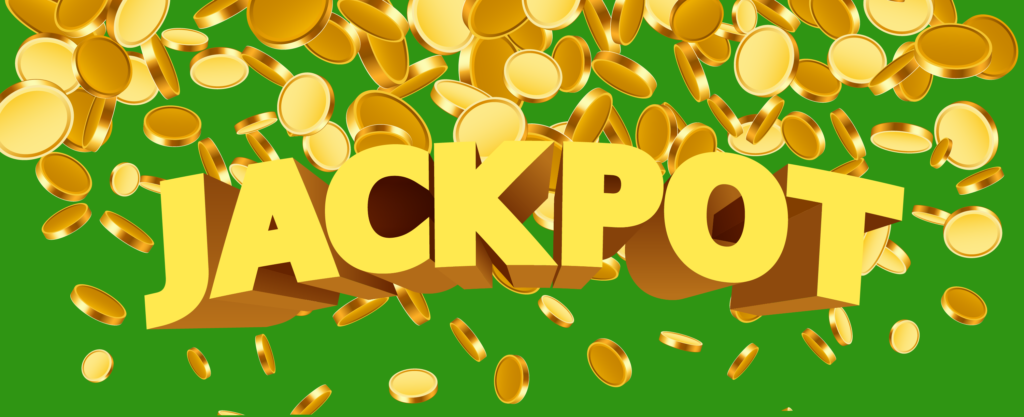 When most people think of online pokies for real money, they think about the ultimate explosion of coloured lights and celebratory music that means you've won the big one. That euphoric vision is why we play online pokies with a sparkle in the eye, and that's why we're going to talk about Joe Fortune pokies (that's if you'll sit with me a moment, but it will be worth the chat).
As it turns out, Joe's online casino has ample opportunities to get your hands on the life-changing online pokie jackpots of your dreams. Thanks to my modern selection of games, reels, graphics and features, reaching that sweet cash victory is more nail-biting and rewarding than ever.
In order to play the most popular Joe Fortune pokies, you'll want to take a second to see where the best online pokie Jackpots are, and understand how to maximize your chances of winning them. Let's hop to it. Those online pokie jackpots are waiting. 
How to Win Huge Joe Fortune Jackpots
For starters, you'll want to know exactly where to play online pokies with mouth-watering jackpots. Once you go to Joe fortune login account, hustle on over to the "Jackpots" section. Take special note of the yellow banner covering each game: that's the current jackpot amount, and that's what we'll be staking out in this ambitious reconnaissance mission.
As for how you can snag that oversized bundle of joy, let's just say that the number of ways to carve out a winning position here at Joe's are greater than the number of 90s retro pokies I have on tap. Just look at these for starters. 
Max Betting
Before every spin of your online pokie play, you're making a wager on each payline, and the betting amounts vary drastically. You're free to pick any permitted bet amount you'd like, of course, but, if you're going for the biggest online pokie jackpots, you'll have to bet the game's maximum amount on every pay line. If you're not playing on the max bet and you win the jackpot, you won't be eligible for the money! You'll go home with a good story and an empty wallet. Try not to be that character in this story, and read those pesky rules before you bet.
Bonus Rounds
Most of the time, when you're chasing the jackpot dream in online pokies for real money, you have to make it to the bonus round. The bonus round is a side game that's triggered by hitting the correct combination of symbols in the base game. Once you're in there, you'll be challenged 
in an interactive feature to spin a wheel, shoot down birds, or dash around a game board, to name a few themes. When you hit all the right marks in the bonus round, you win the jackpot, straight up. But: did you place the max bet? Of course you did!
Random
If you like extra thrills, you'll love to play online pokies with a random progressive jackpot. For these games, you often don't have to bet on max. That's already a win. But the biggest perk of random jackpot games is that any winning spin in the base game could result in the jackpot. This adds a whole new element of excitement, which makes it a popular choice for low-stakes bettors who still want a fair shot at that glittering pot of gold. 
Now that you know how to best place yourself to win Joe fortune pokie jackpots, let's see which online pokies are most plump with opportunity. 
Absolute Super Reels
Get ready to party like a rock star. This 3-reel, 5-line game is the centre stage when it comes to multipliers and increased prizes. 
This is one of the online pokies for real money that require max betting ($1) to line up for the big progressive jackpot. The 5 paylines in this game pay from left to right, making it fairly simplistic when it comes to rules.
As long as you're betting on max, you've got to land 3 Absolute Super Reel symbols, one 1000x Instant Pay symbol on the 4th reel, and one 10x Multiplier to get the progressive. 
Even if you're not playing for the progressive, any spin could include an additive symbol up to +1000 which pays extra coins, Joe Fortune casino free spins that can be retriggered, or a multiplier reel that multiplies your wins up to 10x. Let the blazing purple lightning (you'll see) strike the reels!
Lucky Clover
Move over, Leprechaun – the Joe's crew is here to collect some gold. 
This is one of the best online pokies for real money that takes "the luck of the Irish" to a whole new level. As you probably know, the four-leaf clover represents good luck and prosperity, which is what this online pokie is all about. 
As you comb through the grassy meadow in search of your lucky four-leaf clover, look out for the wild Lucky Clover symbol. If you simply land 2 Lucky Clovers, you already multiply your winnings by 2. When you land 1 Lucky Clover along with 3 regular Clover symbols on a payline, you get 200x your stake. 
This game also has one of the most easily-won online pokie jackpots! To claim it, all you have to do is land 3 clover and diamond symbols on a payline. It sounds to me like the Irish are generous with their luck. 
Ultimate Super Reels

Hop on the party bus, punters. We're cruising to Vegas where the liquor is rich and the pokies are flowing (well – the liquor is rich!). This traditionally-themed online pokie has a lot to live up to with the Motherland of land casinos in Vegas, boasting one of the best online pokie Jackpots out there. 
Playing over 5 reels and 3 rows, you have to bet the max $1 to have a chance at the progressive. To get the progressive, you have to land 3 or more Ultimate Super Reel symbols on a payline, one "+1000" additive symbol on reel four, as well as the 10x multiplier symbol on reel five.
In the meantime, Vegas has plenty more to hold your attention with spinning bonus reels, free spins, up to 10x multipliers, and additives up to +1000. 
Either way, when you play online pokies during your big night out in Vegas, you're bound to stack up the stories along with the paydays. Pity the stories can't come home with you.
Reels and Wheels
As you might have noticed, spinning is a big theme around here. Not spinning the truth, of course: goes against my nature and everything the folks taught me. That goes for reels, no doubt. But in this game, spinning takes on new forms, too. 
First and foremost, this online pokie has you looking at some of the best online pokie jackpots out there, since there are five to win from! 
The design is deceptively simple with 3 reels and 1 line. But with the simple design comes simple ways to play slots and win big. All you need is one bonus symbol on a line to trigger the spinning Bonus Wheel. On the wheel, you have the chance to spin out of town with hefty multipliers up to 500x, or the Jackpot Wheel itself. 
Once you reach the next step and trigger that Jackpot Wheel, you can spin it to win one of five progressive jackpots! Now after all that spinning and winning, you'll want to keep yourself upright. Or at least upstanding. Outstanding work, my friend.
Super Lucky Reels
When you play online pokies in 2021, you'll see your share of interesting features that keep the good times rolling. This is one of the coolest pokies for real money that really does live up to the hype. Following a retro style, this game is all about the reels. 3 reels spin regularly, and the extra 2 reels (numbers 4 and 5) are activated as a bonus which brings along instant wins and multipliers. 
The reels pay out left to right, and you only need one lucky combination to get the progressive. When you land 3 or more Super Lucky Reel symbols on a payline, plus a 10x multiplier, and also a +1000 additive symbol, the whole bloody thing is yours!
You have to bet on max in order to win the progressive jackpot or get the free spins, of course. But all you need are 10 and 15 coin bets to activate the Instant Pay reel, and 15 coin bets to get the Multipliers reel. Pocket change!
If you ask me, there's no better way to play online pokies than with the juiciest online pokie jackpots. Set up the max bet on one of these games, give yourself the ultimate chance to win big. The Jackpots are waiting, and the reels are on the verge of bursting into a winning spin. Have fun, and thank your mother for the rabbits.