Joe's Top 5 Pokie Picks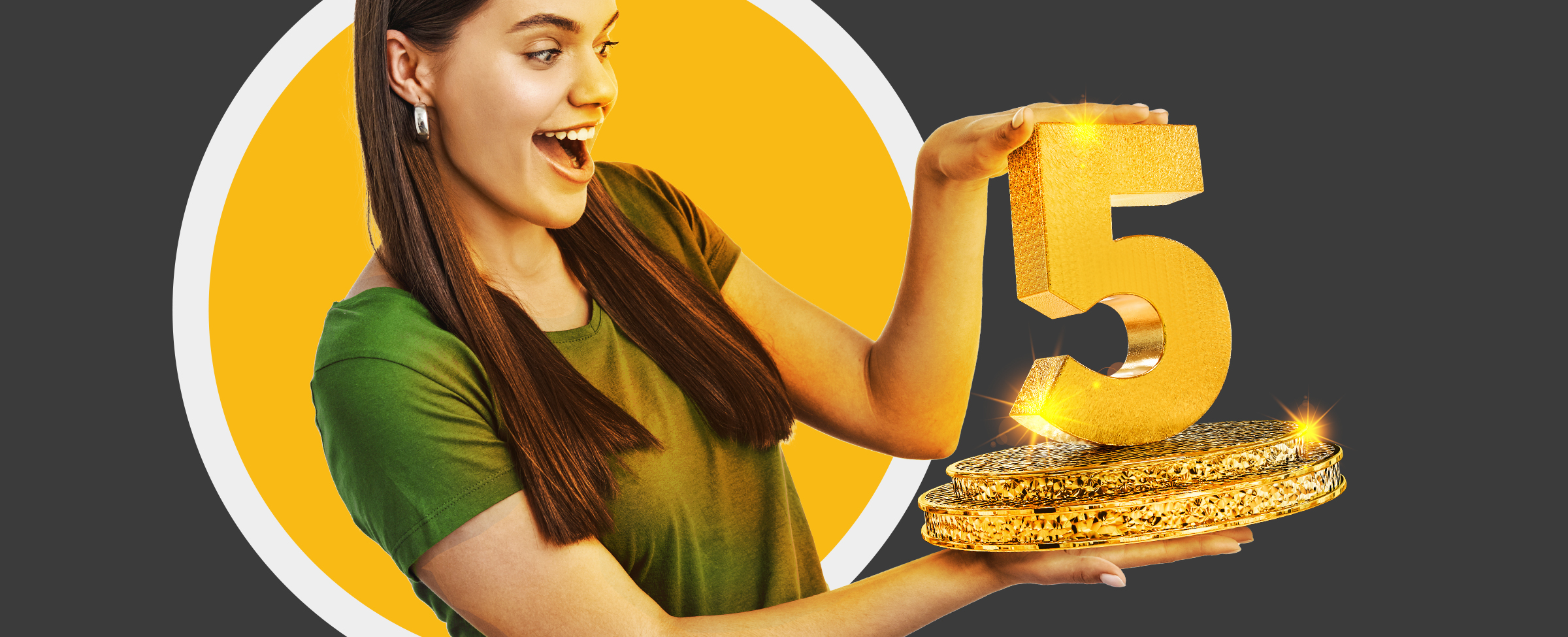 I just can't quite put my finger on it… but something about these Joe Fortune online pokies is jostling me to jive about the letter J. Could it be the jolly month of July? Well, considering June has left the keys to its kingdom, I'd say that's a pretty good guess (or, shall we say, juess, depending on whether you're a Gif with a hard "g" or with a "j" kinda fella.)
Either way, July is officially here, and I'm looking forward to enjoying some juicy jackpots at Joe's to go with my nightly jam on pokies… all bundled up in a cozy blanket with a hot cuppa, of course.
There's a lot to look forward to in July, both in the world of pokies and in the world of Australia. Some of us will be hanging ornaments for Yuletide, while others will be freezing their knickers off on a ski trip in Thredbo.
Others still will be doing July more like me, and chasing jackpots with pokies that start with the letter J… because why the heck not!
If that sounds like your style, then Joe Fortune Casino has got just the right pokies to jingle your joy as you jibe with more jackpots. These five pokies in particular stand out as the most "J" and July friendly, and they're perfect for firing up as the snow falls down and your jacket zips up tighter.
Are you ready to jump inside and see what jives in July? On we go.
Jurassic  Kingdom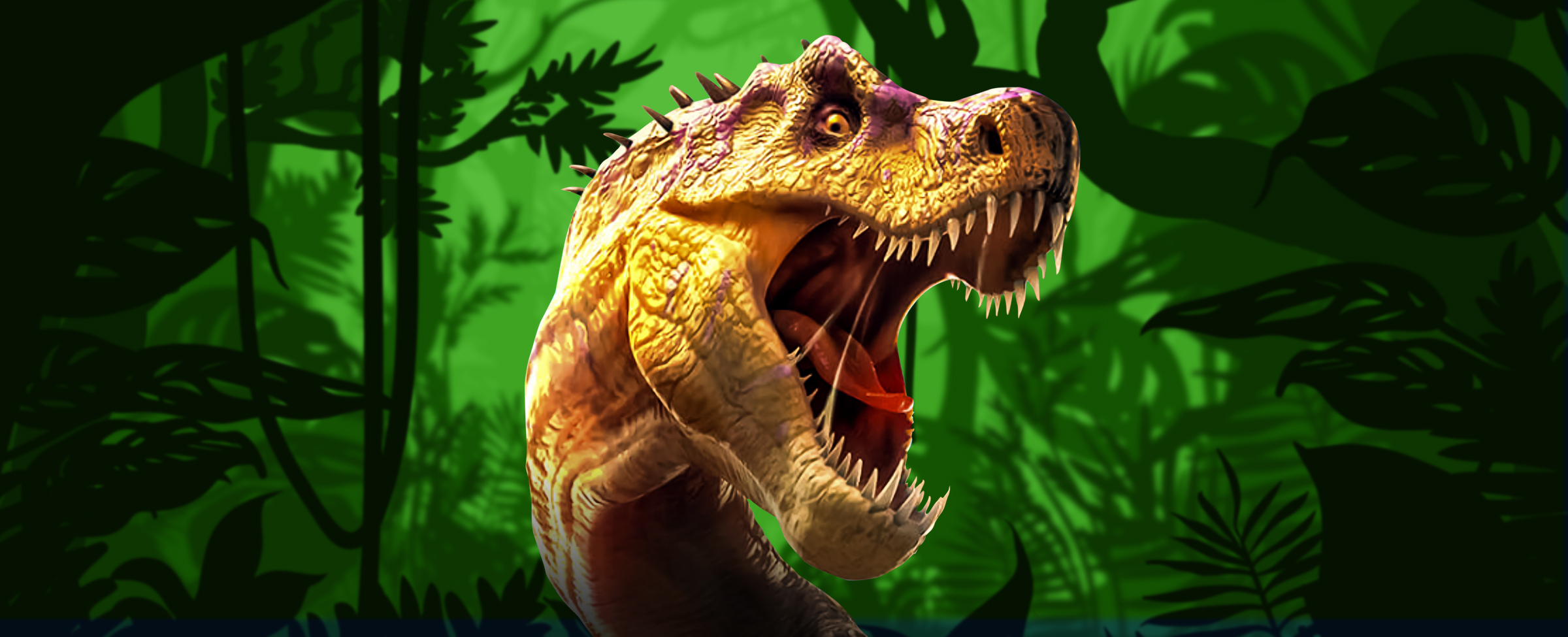 Dinosaurs were the earth's gangsters a couple of hundred million years ago, which is just about as many paylines as this pokie has, or at least it certainly feels that way.
Jurassic Kingdom is a beast of a pokie with 6 reels and up to 46,656 ways to win a behemoth fixed jackpot of 6,684x your stake. How can one game have so many paylines with only six reels, you may ask?
It works because this game from PG follows a similar format to Megaways slots, although a bit different. The ways to win change with every spin as the sizes of the symbols change at random from small, medium, to large. It really keeps you on your toes, or maybe your metre-long clawed foot if we're keeping with the theme (Fun fact! It's true that dinosaurs' feet were one metre long. I read it on the internet, so it must be true).
Features
As far as features go inside the ancient beastly jungle, you can expect to see cascading symbols whenever a winning spin occurs, as well as win multipliers that progress with each cascade.
Some symbols may appear with a silver frame around them. When those are involved in a win, they transform into random matching symbols, or they turn into golden-framed symbols that transform into more Wilds.
There's also a free spins bonus in which more free spins and progressive multipliers are available, as well as a bonus buy option to skip the spinning and get straight to the bonus round.
Raider Jane's Crypt of Fortune
Imagine if Indiana Jones fancied Laura Croft, and the two of them brought to life someone new. That Jones-Croft hybrid would be pretty close to Jane. Like Laura, Jane has a knack for breaking into underground caves and collecting ancient treasure. Like Indiana, she wears a brimmed hat and doesn't seem to shy away from rapidly rolling boulders.
Features
Jane's adventure in Raider Jane's Crypt Fortune takes place deep in the Sahara Desert inside a cave that's teeming with gold coins, where a unique 6 Reel, 3-4-4-4-4-3 row pokie offers her 2,304 ways to win.
The reels cascade to help you win, sort of like you might expect the rocks to cascade from a distance when an earthquake trembles the earth to challenge Jane. She will not be deterred!
Her own brave face is the Wild symbol, and this one lands with a number attached which determines how long that Wild will remain sticky.
If you land three mummy scatter symbols, you get 10 free spins, and even more if you land more scatters, plus Wilds stick until they're involved in a win.
I'd even say this is one of the great games for women at Joe's, because it's all about the girl power as Jane gathers up her wealth – not a toxic male in sight!
Another reason I love this pokie is that with all the gold floating around, I can't help but think of Bitcoin gambling. Bitcoin might not be a physical coin to scavenge for exactly, but it does offer quite a good deal of riches that I'm sure Jane wouldn't mind getting her hands on, like bigger bonuses and faster deposits and withdrawals. That's exactly why Bitcoin is the best for online pokies. At least I'm sure Jane would think so.
Beetle Jewels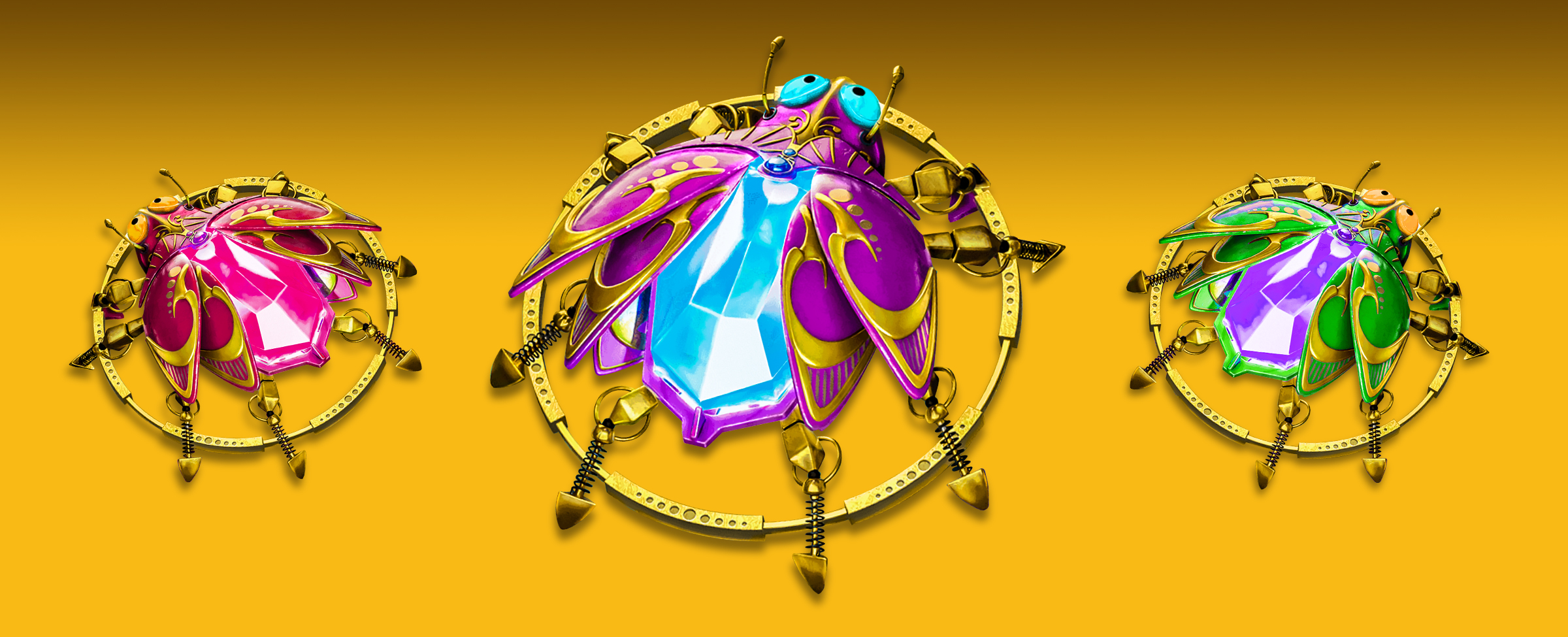 I love watching casino movies alongside pokies. This pokie may not have anything to do with the similar-sounding movie BeetleJuice from 1988… and for that matter the film may not even be casino-themed at all, but I'll be darned if Beetle Jewels isn't just the perfect pokie to accompany a movie night in on a brisk July night!
Here's how it goes.
Swarms of insects take over the reels, and each one has a precious gem. Your job is to track some down and take their gems, but kindly, of course. They're not quite as rambunctious as the terrifying undead creature from the '80s, thank goodness.
Features
You can get 10 free spins via the scatter (which also serves as your Wild). During each free spin, one lucky symbol is chosen at random. If you manage to trigger enough of these matching symbols to get a win, those symbols will expand to fill the reels and pay on all the lines.
CodeName: Jackpot
Are you ready to suit up in your finest espionage gear and storm the city with your spy gun? There's a secret mission underway inside the casino, and as long as you can be trusted, I'll tell you what it is. It goes by CodeName: Jackpot. It might not be the most mysterious codename, but it certainly gets the job done and describes the mission well.
There are four women who are leading the mission, and they're happy to have you join as long as you have the necessary skills. You'll need to be a quick thinker, blend in with a crowd, and know how to handle a karambit knife. You think you got that? I'm sure you do.
Features
There's an evil villain that's hot on your tail, and the scars on his face say he's definitely not afraid to get in a fight. Keep an eye out for your blonde mission-mate, because she's your scatter which can award up to 15 free spins with multipliers of 7x. The redhead is your Wild which multiplies up to 5x in a win, and the locked safe will lead you to the bonus round.
This jackpot mission is bound to be a doozy, and I'm a believer in the old adage that two heads are better than one, or as we learned in this game, six. If you refer a friend to help you on your jackpot mission, I'll toss in an extra $50 to speed things along. If you refer more, I'll give you a fiddy for each one – no joke! I just want you to get the jackpot on your mission.
Tiger Jungle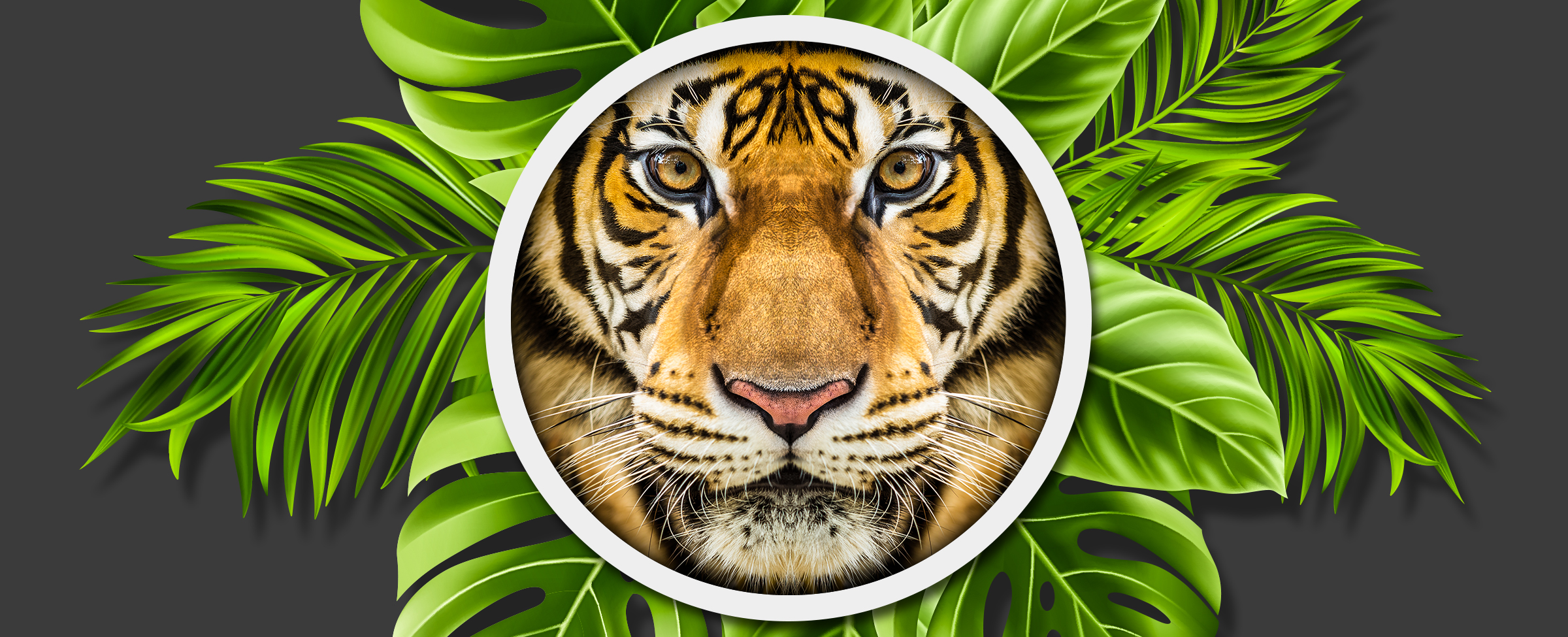 If you're wondering what pokie jackpot to play for next, I've got a great suggestion (aside from literally every pokie I've mentioned here already, but still). This pokie in particular is a true favourite of mine. There's just something about spinning through the jungle that brings out my wild instincts to hunt for cash prizes.
Tiger Jungle is a Hold and Win pokie (here's a Hold and Win guide for those who've never played). Basically, you're stuck in the jungle surrounded by wild tigers and even a few bears, foxes and cougars roaming around. If that sounds frightening, don't worry yourself one bit. There's a temple just up ahead, and it serves as a safe haven for wanderers in the jungle.
Features
When you get three temples, since you want to be extra safe, of course, you trigger 8 free spins where the Wild tiger himself sticks to the reels.
If you catch a few lotus flowers – six, to be precise – you'll enter the Hold and Win game where you try to cover all 15 spaces as well as win a mini, minor, or major jackpot.
That's about all the Joe Fortune online pokies you've got time to test drive before you jump out and run back to the dealership (Joe's July pokies journey is brought to you by Jeep) , but I never rest on my laurels – you can bet your bank balance that I'll have another rollicking great batch for you before you're out of the Js and on the lookout for a cool set of Ks. You've been a real gem for joining me for a jaunt around jackpot joy in July, and that's no joke.
And if you're ready to jaywalk through July, all you have to do is fire up your account, go Jurassic or jungle-style, and get jiggy with it for a win. Now – time for a Gin!