Joe's Roundup This Month Is Pokies Gold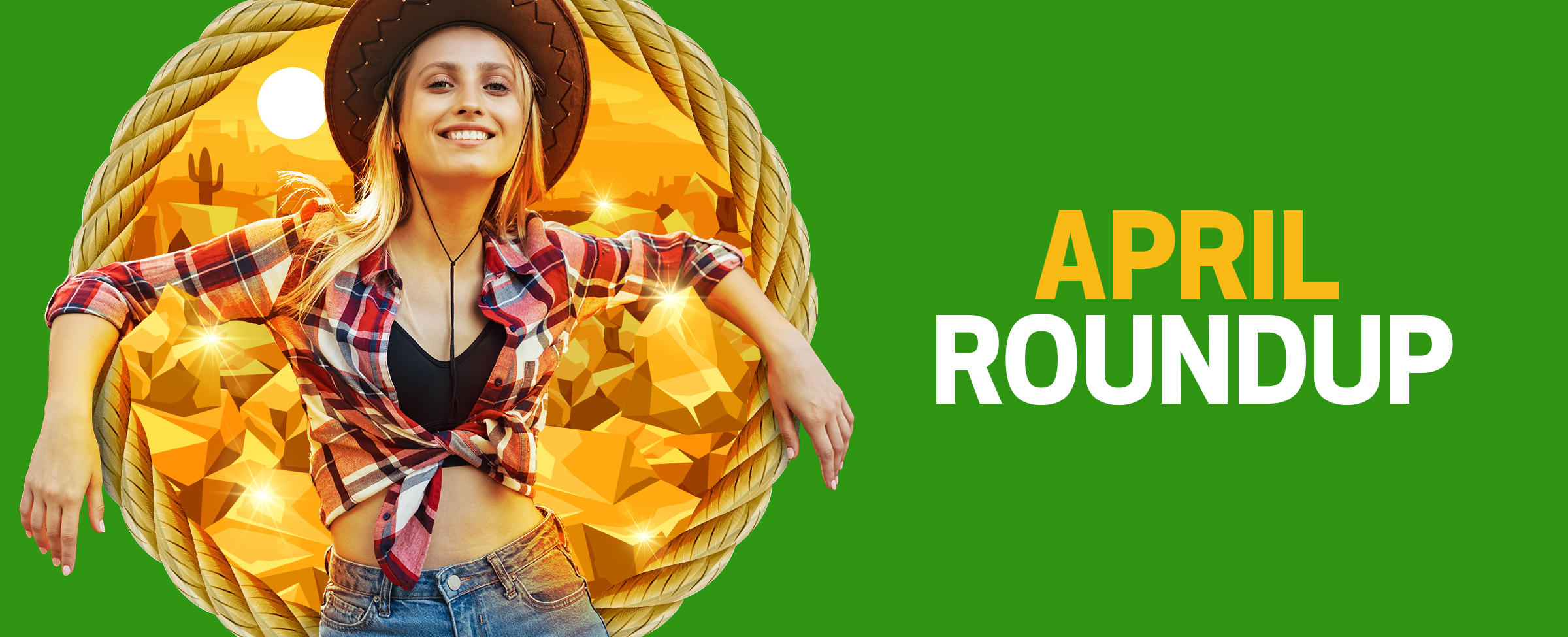 Take a long, deep breath. Don't you just love the smell of autumn? The earthy aroma of leaves gathering on the ground, and the sweet smell of a Wild multiplier catching a ride on the crisp autumn breeze.
April covers off one of my favourite times of year, and being a barbeque kind of guy, it's not just for the weather. I'd say, in my own humble opinion of course, that the best part of April is the chance to experience the top pokies this month at Joe Fortune. Admittedly, this is true for the start of any new month… it's just that, in April, we get those nights with a real chill in the air, and the long socks and the sleeves emerge as we stick a little closer to home, and just a little closer to Joe's.
As those leaves begin to turn and grow into quaint, golden piles outside your door, you'll be needing that rake from your shed – but not for the reason you might think. There are twenty and fifty dollar notes drifting lazily to the ground, and these are the online pokies currently advertising for suitably-tooled players to rake them all in.
It's time to make like a tree and leave with a heaping pile of cash, fresh off the Joe Fortune best pokies to play in April list.
Joe's New Pokie: Gold Rush Gus and the City of Riches
Ever since we first joined forces with Gus in Gold Rush Gus, we've been wondering where on earth Gus went from there, and when we'd get to see him again for more treasure hunting. Friends, I bear good news! Gus is back for a new online pokies adventure, and as loudly and proudly as ever, he's been asking about his finest digging partner from the gold rush days. I'm told that would be you!
You'll cordially accept his invitation, of course. Who can resist, after all, Gus's persuasive argument when it looks an awful lot like a gigantic jackpot? So off you'll go, ever-loyal, but this time you'll be visiting Gold Rush Gus and the City of Riches, a destination sure to form fond memories and further cement your treasured friendship with Gus.
And in the ancient City of Riches, treasures are aplenty – all kinds, just below the jungle-covered earth. Of course, the experienced Gus knows where to dig, and he tells you to stay on the lookout for keys.
When you get two key symbols on reels 1 and 3, a familiar treasure chest will appear and reveal a random prize. You might get an instant win, find yourself in the Coin Gamble Game, or be knocked sideways by the glorious progressive jackpot itself.
Wherever your journey leads you, you can be sure this Joe Fortune new pokie with your old pal Gus will make for an autumn to remember.
April Fool's Pokie: Joker Stacks
We've surely all witnessed the mostly amusing hoaxes and practical jokes of April 1st. I like to offer a recap (to anyone who'll listen) of one such occasion, when I discovered – in the intended way – that my mate Derek had covered my toilet with cling wrap. And I reciprocated by covering his Datsun with photocopies of Nicholas Cage in Con Air (the creepy one with the hair and the smile – google it) as it sat innocently in the car park adjacent to the construction site he was working on. With craft glue. Who won that round, I wonder?
Since it's challenging to know when someone can handle a joke at their own expense, here's a fab little game that already considers itself a joke, but very seriously cashes out at its own expense: ladies and gents, I offer you Joker Stacks. This joyful pokie will have you laughing all the way to the 3x4x3x4x3-reel bank.
The prank in this game happens to be one I'm sure you won't mind getting, unless you have certain phobias. At the start of any normal spin, the Joke Wild reels could transform into a gigantic wild Joker, laughing maniacally at your surprised face when it does. Made you flinch!
No harm, no foul, I say. As long as you can take a joke, this Joker will be happy to fool you into even more prizes, like free spins and sticky stacked Wilds that bounce throughout the reels.
Sure beats replacing the office donut box with raw broccoli stems and activated almonds. Just.
Joe's Sports Pokie: World Cup Football
The stadiums opened for Aussie Rules football a couple of weeks ago. Now that the season is in April's full swing, I'll indulge in a rare treat to myself: I'll pull out the decades-old AFL jersey and scarf bearing my team's colours (I won't say which, because I don't want sport to come between us), and I'll head to a game ready to channel my inner bogan.
Although I have plenty of sports pokies for champions, it pains me to say that I don't yet have an AFL footy pokie. I guess I've been too busy printing gigantic signs that say "Go [TEAM]!" (Again, let's keep our eyes on the prize).
While having a perfect AFL pokie at Joe's is on my hypothetical hostage list of demands, the World Cup Football pokie is the next best thing, and you won't be disappointed.
While you can't exactly hold the ball in your skilled, sporting hands in this pokie, you can stack up player symbols, score a hat trick of free spins, and dribble for re-spins with locked Wilds. You'll even get to experience the crowd going the conventional kind of wild and chanting your name… and as a bonus, there's no risk of being tackled by a giant centre-forward.
Joe's Leafy Pokie: Jungle Delight
Now that autumn is officially here – on the calendar if not yet on the trees – there couldn't be a better time to rummage through the foliage in Jungle Delight.
Jungle Delight is an adventurous wildlife casino game overgrown with the green, if you catch my drift (money, I'm referring to money). You won't find hickory, ash, maples, or yellow poplar leaves in this leafy jungle, though.
This African autumnal adventure takes place in Madagascar. There are palms and baobab leaves piling up on the ground, and other shrubbery dangling from the trees.
The meerkat, not altogether native to Australia, is a particularly rambunctious creature in this jungle. You can find him swinging on vines with a playful glimmer in his eye. As you rifle through the green leaves and encounter the creatures of Madagascar, you may hear them rumbling about the "king". This King of the Jungle is a monkey, and the other creatures of the forest are gathering fruits as an offering to their royal highness.
On your own hunt through the jungle's thick foliage, you might encounter mystery box icons, free spins, and sticky symbols. If you do, don't forget to present your offerings to the King! He might return the favour with a gigantic pile of winnings!
Joe's Earth Day Pokie: Mystic Elements
Earth Day is coming up on April 22nd, and that always inspires me to buckle down and go au natural.
No, I don't mean "natural" like my birthday suit; I mean natural like the elements of the earth and the universe that work symbiotically to ignite spectacular earthly treasures. (My vocabulary is getting quite fancy, isn't it? It's all thanks to the Word of the Day screensaver.)
In Mystic Elements, all the best parts of nature can be found within the same five reels and three rows. You've got fire, water, earth, and wind. Just as the Earth is layers-thick with mystery, there's also plenty of intrigue within the mystery symbol of this mystical game. Whenever three of them land, they turn into the free spins symbol, and this is where you'll really appreciate the powers that lie within the Earth and beyond.
The best win awarded by our own Mother Earth is in the form of light. When five light symbols appear during free spins while playing on on max bet, the Joe Fortune progressive jackpot is awarded to you right then and there, and you're bound to have an Earth Day that is truly off the planet.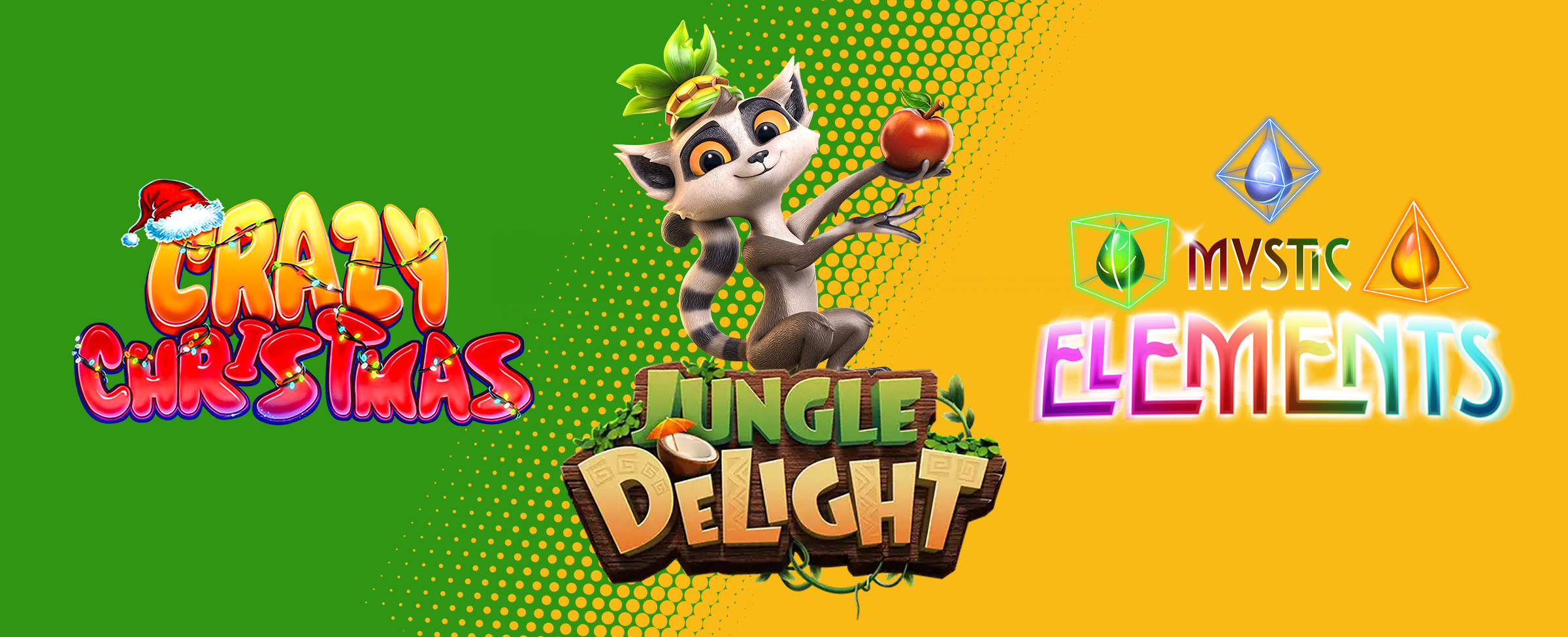 Joe's Popular Pokie: Crazy Christmas
You may think your Christmas was crazy last year, with Uncle Jim and your father arguing over tax reform, your cousin Clare announcing she's marrying that guy Tim whose name she had tattooed on her chest before she had it changed to Time while he was waiting to post bail, and your mum bursting into tears after the dog destroyed the indoor plant you gifted to her.
That may be a Crazy Christmas, I'll give you that. Even so, that's not quite as crazy as being swooped up by Santa and asked to assist his elves in the North Pole making toys while he prepares your massive progressive jackpot in the secret back room. All in good fun, right?
And just when you settle down and think all the craziness is over, Santa's top elf comes around with a mysterious red button and an opportunity to get up to 25 free spins with increasing Wild multipliers up to 10x.
It may not be the best time to get excited about Christmas themed pokies per se, but considering the popularity of Crazy Christmas, I'm prepared to let it slide just for this one time.
With April here and all of my favourite pokies to celebrate autumn, the earth, some practical jokes and plenty more, I couldn't be more excited to welcome you into Joe's. If you're new around here, it's easy to get started playing at Joe Fortune. Don't forget to grab an online casino bonus, and don't skip a beat on your pokies online like you skip your way to the pile of leaves as autumn blows its way a little closer.