Joe's 10 Top Pokies to Play in 2022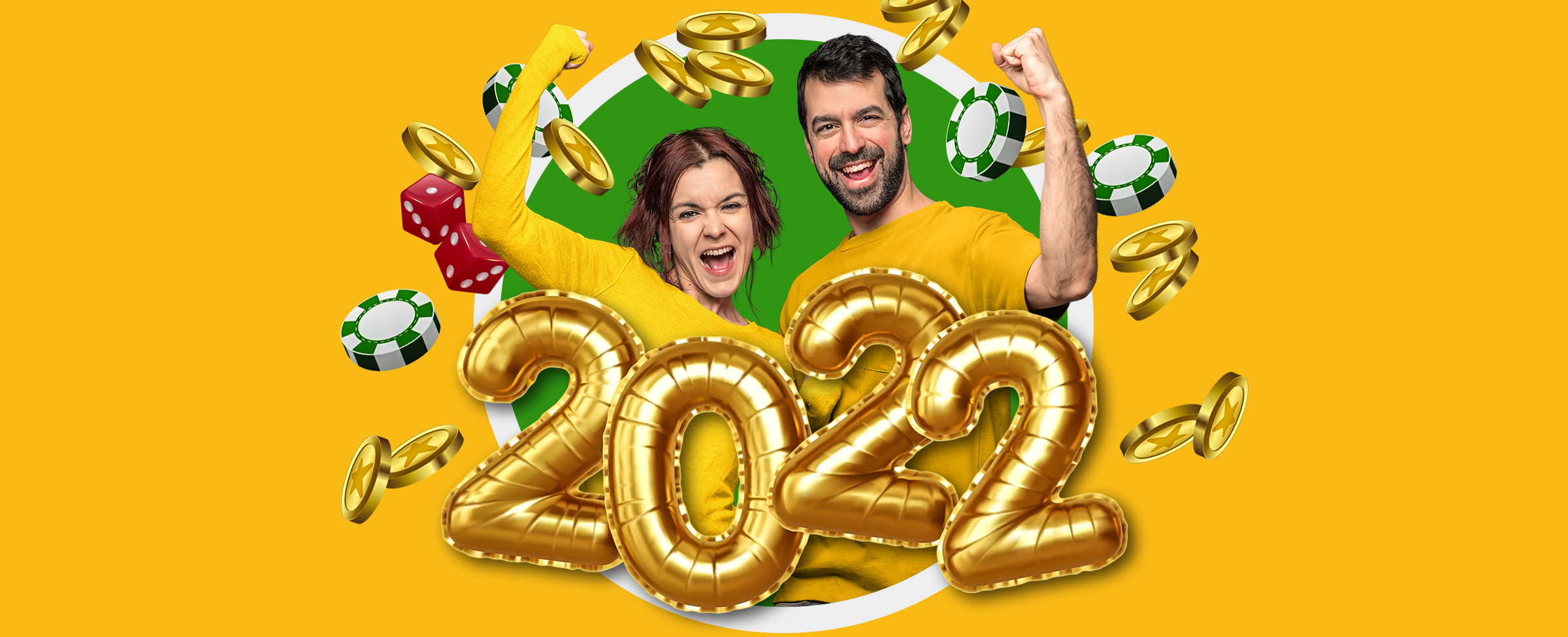 If you've ever found yourself upon a mountain top, mouth agape in wonder at the vastness of the scene before you, then you know a little bit about what it's like to sign into your account at my online casino and face the page of pokies to play.
2022 is just around the corner, and I'd hate for you to be standing there shell-shocked at the tip of my pokies page, not sure exactly where to click to start off the new year right.
Luckily for us, I've already hand selected the Joe Fortune best online pokies to get you started in 2022. Try out just one, or maybe all 10, and you'll be well on your way to the ends of the earth where mountains of jackpots spring up in wondrous abundance, and you might even find yourself the next Online Slot Big Winner. I'm certainly rooting for you.
So follow me, jump on the train, and let's take a ride through the best 2022 online pokies.
Fury of Zeus
Zeus is big, Zeus is powerful, and Zeus is super, duper ticked off. Yikes! You don't want to get on this guy's bad side. He's got a deafening roar like thunder, and a scold like lightning. And yet… somehow, this Zeus guy is still pretty cool.
There's a fine amount of mercy behind that tough exterior, and in this Fury of Zeus pokie, he'll lure you up to Mount Olympus for one of his famous almighty scoldings, but he'll be sure to balance the scale with real money rewards.
Ten free spins with 2x multipliers, extra free spins with the wild on reel 5, and wilds in the regular game that triple your prizes. Oh, right. And a randomly awarded progressive jackpot that Zeus can bestow upon his guest at any time. Like I say in my Fury of Zeus pokie game review, I guess it's not so bad being caught in the cloud of this god's fury.
Reels and Wheels XL
The line for the greatest ride in 2022 starts here. Get your tickets ready, and make sure that hotdog you had for lunch has settled. This is about to be a spinny, whirly, dizzy excursion on an extra-large version of a classic game.
Just as the name and my very adept description suggests, Reels and Wheels XL involves spinning reels and spinning wheels. Extra large ones, in fact. There are five reels in the base game, plus a multiplier and a jackpot wheel. You even get a fun retro theme with bright classic colours, upbeat eighties beats, and five progressive jackpots to spin for.
Don't you wish the carnival swings offered that kind of fun when you were little? WEEEE!!!
Golden Buffalo
Imagine the scene: It's your buddy's New Year's Eve party. The love of your life is in attendance, looking fly as ever. It's ten seconds to midnight, and suddenly, the ground rumbles. Who else but you storms into the party atop a gigantic Golden Buffalo, raining wads of bills onto your friends who are appropriately amazed.
What a grand way to start off 2022! This Golden Buffalo pokie is all about the big stuff, and it won't disappoint. You've got six reels and four rows to ride around in this game, and an incredible 4,096 ways to win. When your wild ride takes you to the free spins round, you can collect multipliers up to 3,125x. And that is how you start the new year off right.
777 Deluxe
If one of your goals for 2022 is to clean up a bit and dabble in a swankier lifestyle, then 777 Deluxe is just the 2022 online pokie to get you started.
777 Deluxe may appear complex and high tech with its deluxe visuals and advanced graphics, but this game is a darn simple one when you get down to it. All you need are three mystery symbols to launch the bonus game. There you get one simple line, and eight jackpots to spin for. Eight including the progressive jackpot! If this is what the deluxe life looks like, then iron out that old tux and give my beard a trim. I want in!
Ten Times Wins
Wouldn't it be fantastic if everything in 2022 was just… better? Like, say, ten times better, for instance?
Ten Times Wins is certainly ten times the fun. But just because this game can offer you ten times the wins, doesn't mean it has to be ten times more complicated. Quite the opposite, actually. This classic pokie is a breath of fresh air in an atmosphere of increasingly complex pokies.
Each classic symbol has its own paytable for landing three, which you can see on the left hand side. The real fun, ten times the fun, if you will, comes with the 10x Wild symbol. Land three, and you activate 10x multipliers, which should be a plenty big help to get you through 2022.
Fa Fa Fa
We're still in the classic realm, but Fa Fa Fa is a totally different genre of the classics with its own unique style.
The Asian theme and calming reds and golds really set the mood. You even get arcade sound effects, which makes for a pleasantly retro touch. The aim of the game is as simple as pie. You've got three Fa symbols in four colors, and you want the reels to line up matching symbols, or a mix, to win.
It's the type of game you pop open on a lazy morning after ringing in the New Year when you need life to be simple and sweet. That's the Fa Fa Fa way.
10 Times Vegas
A lot of people think the Las Vegas experience is all about raging parties, elaborately themed hotels, and stunning displays of extravagance throughout the Strip. That's definitely true. I would also argue that the real Vegas experience comes in the money, and I've got just the game to plop you down at the Bellagio and start making coin: 10 Times Vegas.
The setup is simple with three rows, three reels, and three horizontal pay lines. Each symbol pays differently for landing three, and the Wild Multiplier symbols (like Wild 10x) can lead you to the jackpot symbols, which in turn, lead you to the big progressive jackpot. Now that is the real Vegas experience.
Intrigued? Want to know more you say? Read our 10 Times Vegas pokie game review.
Mythic Wolf
The sky is black as midnight, and you'll hear a howling in the distance, but it's not your cat reminding you her bowl is empty, not this time. No, this loud howling is coming from a different creature of the night, the Mythic Wolf (definitely feed that cat, though).
This Wolf will be bounding through the forest all year long in 2022 at Joe Fortune Casino. As soon as you hear his howl, you'll want to join him to see what all the fuss is about. Legend has it, this deep and mythical forest contains wild and magical prizes only one with special prowess can discover. There's a Running Wolf wild with a 5x multiplier, a Mythic Wolf Super Round with free spins and multipliers, and a Lunar Phase Bonus Round where you match lunar phases to dice to win coins.
Instant Inferno
Is it getting hot in here? Why do I suddenly feel the need to let my hair down and jump inside a mosh pit?
That's the effect Instant Inferno has on you. A hard core, rocked out pokie with cackling flames keeping the reels on fire. The heat from the fire won't be the only thing sending sweat dripping down your brow, though.
Once you see the prizes adding up from both a regular and a premium scatter, you might need a towel to dab away the perspiration. When you land three bonus symbols and get a chance to join the Pick Me bonus round, you'll be begging for a glass of water as the heat really kicks in with a game of choosing tiles to reach higher prizes. All done with the background of cackling fire and an electric guitar solo. Nice.
Lawless Ladies
While I certainly don't condone breaking the law of any kind, I might make just one exception in 2022. When these provocative outlaws come rolling into town, you best do what they ask if you want a chance at that random progressive jackpot. These Lawless Ladies are armed with pistols, glass, and a knife, and they're ready to shoot up this town in search of the loot.
One of the ladies might toss you a slingshot, and you'd better grab it. Aim that rock at reel three, where you might break open an expanding wild. Don't get comfortable, though, because that's when danger strikes. The Sheriff is always on the lookout for you band of outlaws, and you'll need to collect your free spins before he snaps his cuffs over your wrist. If you end up in the slammer, just don't tell him I sent you!
Your tour through the best Joe Fortune 2022 pokies has finally come to an end, so that means it's time to get started! You've got 10 of the absolute best pokies to ring in the new year and pile up prizes throughout 2022, and I'll be right there with you rooting you on.