Jackpot Slots in Australia
Get ready for a chance to win big and experience the excitement of progressive pokies and jackpot slots at Joe Fortune, Australia's premier online casino. Our impressive selection of games offers incredible opportunities for life-changing payouts that can make your dreams come true. And to help you get started, we're offering a generous $5000 welcome bonus to all new players. Our user-friendly platform and exceptional customer service team make it easy for you to immerse yourself in all the action from the comfort of your home. With our fast and secure payment options, you can start spinning the reels and let us handle the rest. Don't wait any longer – sign up today and join in on the fun at Joe Fortune! With our unmatched game selection and unbeatable welcome bonus, you'll be on your way to hitting the jackpot in no time.
Claim Your Welcome Bonus & Hit the Jackpot

HOW TO PLAY JACKPOT SLOTS (AND WIN)
Whether you've hit the local casino, or you've mastered your technique of online gambling in Australia, no doubt you've heard of Jackpot slots.
As you know, hitting the Jackpot means you win the biggest cash prize available; and Jackpot casino slots have varying jackpots. Some of these can make you rich in an instant. Sounds promising, right?
Here we bring you more information about Jackpot slots at our online casino – and how you can win on them.
WHAT ARE JACKPOT SLOTS?
There are four types of Jackpot slots:
A local slots jackpot is based on a particular casino. So if you're at the Crown Casino in Melbourne and your mate is at The Star in Sydney, although you could be playing the same game, the jackpot is different. It's based on localised figures only – so it only works within that casino itself.
Network jackpots run across all casinos that offer the same game. So if you're playing a game of Hall of Gods, as an example, in Brisbane; and your mate is playing the same game in Perth; you'll both be fighting for the same jackpot.
A fixed slots jackpot is one that doesn't change. If on a Friday, you are playing for one grand on the slots jackpot – you'll be playing for the same amount on a Monday. The bigger you bet, the bigger the payout. These are great for playing online casino games as they give a higher chance of winning the jackpot, though the jackpot isn't as high as the next type – progressive jackpots.
Progressive jackpots are by far the most popular, and when you know more – you'll see why.
HOW DO PROGRESSIVE JACKPOTS WORK?
Progressive jackpot slot games grow every time a player makes a bet. They could be at the same casino as you, or across the network in general (anywhere in the world, online or offline). Every time a player spins the wheel, a portion of that bet goes towards the jackpot. So, while the increase is generally slow, it is steady.
The cash amount of each increase depends on the casino itself, but there are generally no limits on how big the jackpot can get. In fact, it's not uncommon for these jackpots to hit hundreds of thousands of dollars (if not millions).
If a player gets the winning combination (check the game you're playing to see what that is), they win the slots jackpot amount. Once the win has been confirmed by the online casino, or by casino officials in person, the jackpot is reset to a minimum amount, and the progression starts from scratch again.
It's important to note though, if you want to have a chance at winning the jackpot, you need to bet the maximum amount on your game. That means betting on the maximum number of lines. Most players bet a small amount on all lines, to have more chance of winning.
You'll find an abundance of progressive jackpot games, including the online pokies, roulette, blackjack and more, both at your casino and online.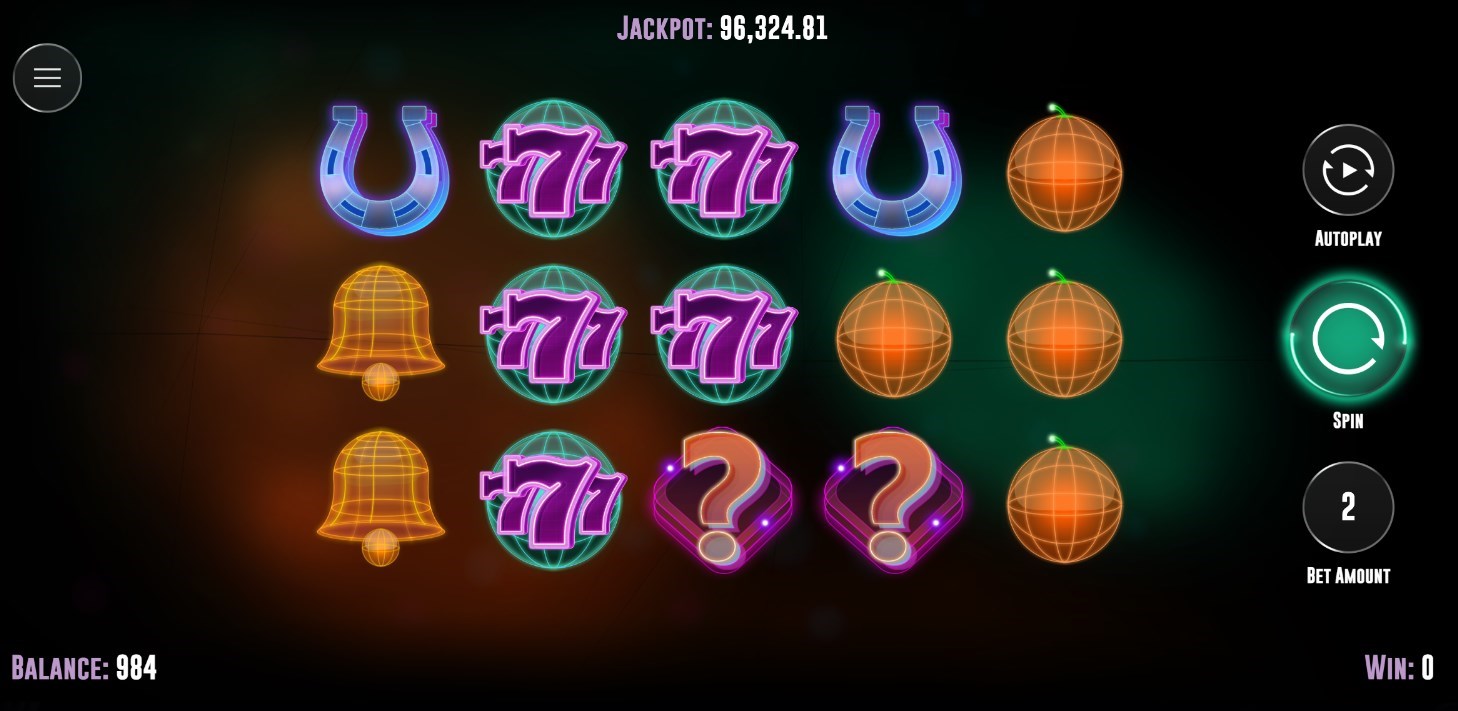 HOW TO WIN ON JACKPOT SLOTS
Jackpot slots, like all online casino games, are heavily monitored to ensure they up to scratch legally, and that the random number generator is running efficiently. You don't play slot casino games to improve your skills – you play to test your luck.
Whether you're playing fixed or progressive, local, or network online slots, you can increase your chances of winning cash with the following tips:
Step One: Practice playing some free games first before you start playing with real money. This will help you to recognise the different online jackpot casino slots available and to test whether you prefer to play fixed or progressive.
Step Two: Learn about the game. If you have found a game you want to try, hit Google first. Learn about the game and read some reviews from other players.
Step Three: Set your budget. Figure out how much you can afford to spend first, then work out how much you can afford to lose. It's real money. Online casino games and Bitcoin slots are a lot of fun, but they can suck you in, and before you know it, you've spent your week's wage. Make sure you stick to your budget.
Step Four: Research the odds. So, what are the chances of winning a jackpot on a slot machine? Unfortunately, you can't guarantee a win on the slots in general, let alone winning the slots jackpot. It's all a matter of luck. But you can determine which game has the best payouts and what the odds are.
The best way to do this is to find out what the Return To Player (RTP) is for each Jackpot slots game. If it doesn't tell you on the game itself, Google it. The RTP is the percentage of payouts the machine gives back to players. For example, the RTP usually varies between 92% and 97% so if you choose a machine that has 96% and higher – you have a greater chance of winning.
On top of this, you can calculate the odds of winning the cash jackpot by dividing the number of possible win combinations, with the number of total combinations. Obviously the lower result you get, the better your odds are of winning the payout.
PLAYING JACKPOT SLOTS WITH JOE FORTUNE
If you want to avoid heading to your closest casino in Melbourne, Brisbane, Sydney or any other capital city in Australia, an online casino still provides a great online gambling option. Playing slot games online can give you a big payout, while at the same time allowing you to stick to your budget. Something you might not do at a real casino! We're also a Bitcoin casino which is not many other casinos can say!
With Joe Fortune, we want you to have a great time, but we also believe in responsible gaming. We want you to play responsibly. Don't be too serious about the game and never bet beyond your means.