Heat Things Up with our Valentine's Pokies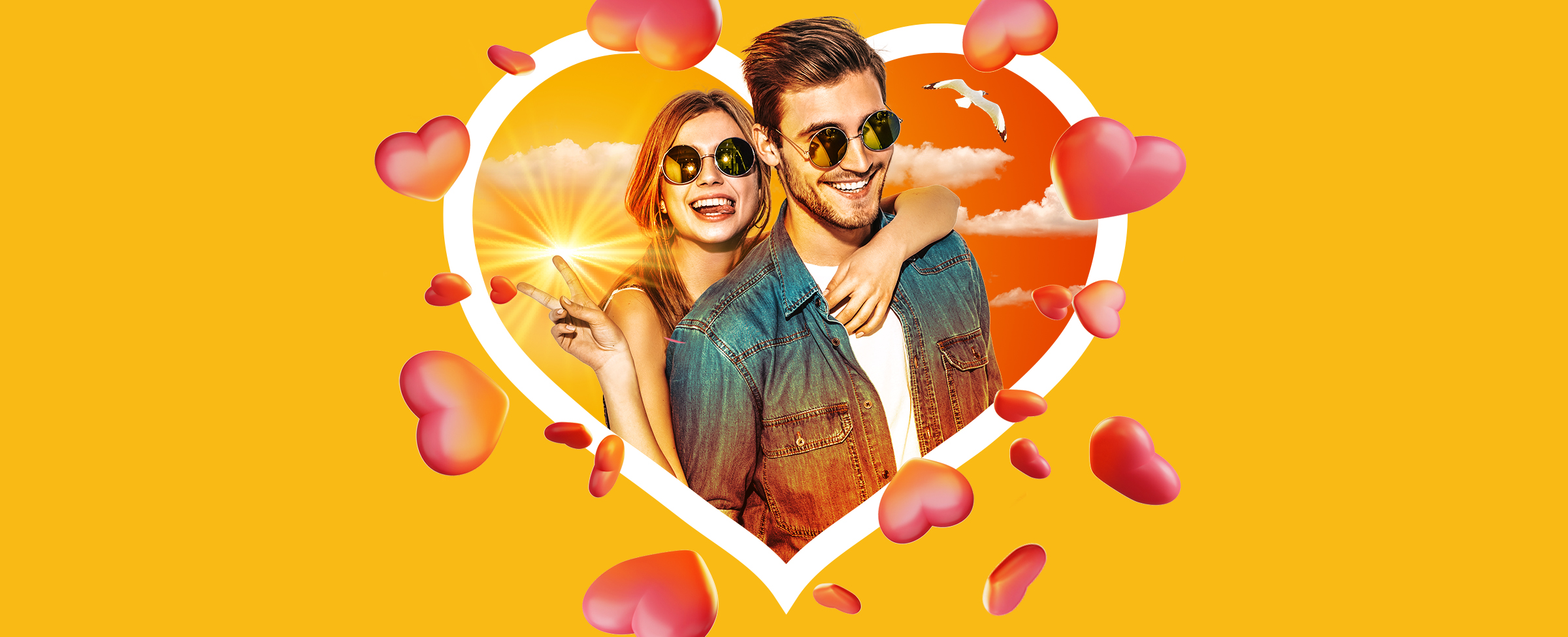 The Beatles – great philosophers in their own right – once said that all you need is love. I suspect there's plenty of truth in that. Although… it's surely all the sweeter if you throw in a jackpot or two. I guess that part didn't rhyme too well, else they'd have included it.
Meanwhile, things are heating up as we fall into February, and not just because of that fierce sun beating down on the footpath. Nope… there's another type of heat lingering in the air; one that sends the heart a'flutter.
It's just a hunk a hunk o' burning love at the Joe Fortune Casino. With Valentine's Day just a lazy shuffle down the road, you can't help but notice the passion thermometer creeping up, rising shoulder to shoulder with your bank balance with each lucky spin.
And if passion isn't your fruit of the season, ditch the romance and bask in the love of friends, family, or your pet turtle. If you're still looking for a suitor, then Tinder has some competition: no, not me. Joe is spoken for, I'm afraid. But you'll find plenty to fall in love with playing these Joe Fortune Valentine's Pokies.
So, is love all we need? Let's put that idea to the test.
The Ruby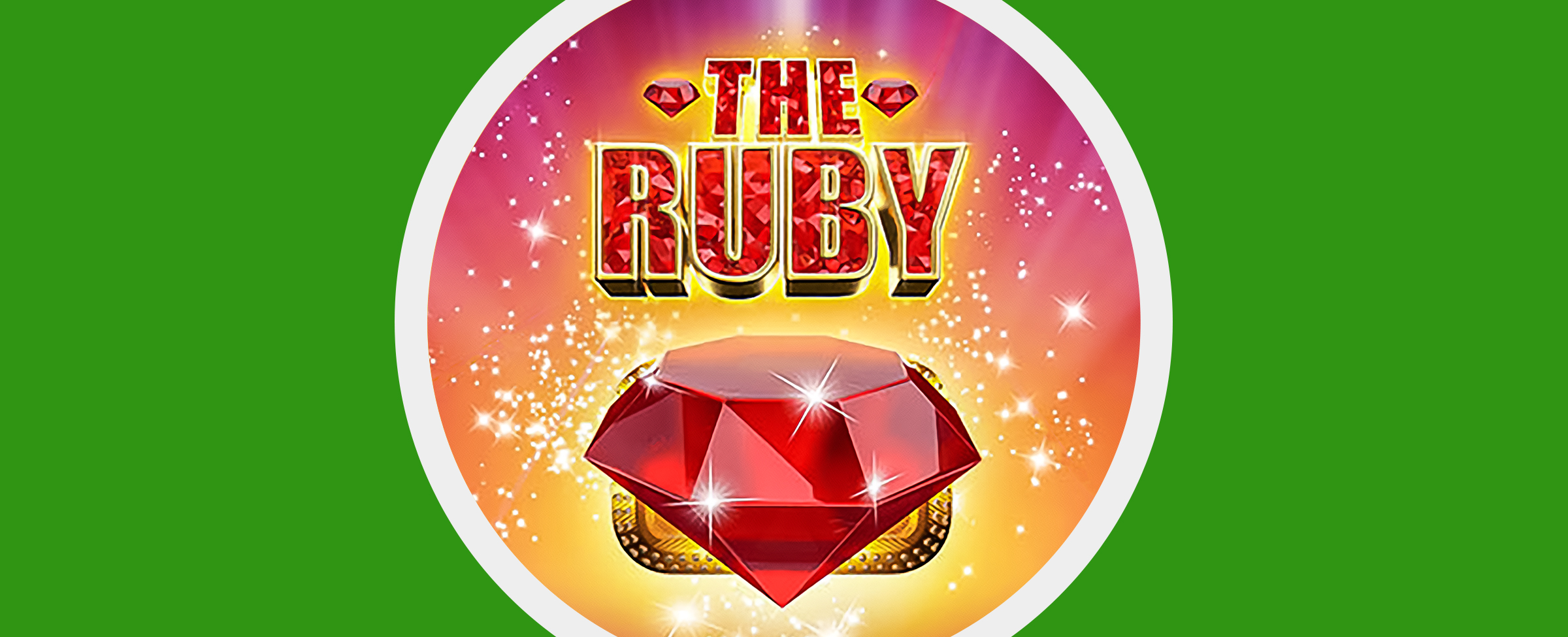 It only makes sense that Valentine pokies would be centered around gems and jewels, and especially those in red. In The Ruby, you'll be dealing with gems, alright, but don't expect to haggle with a jeweller. Instead, you'll find yourself polishing the rubies and other shiny red symbols inside a traditional 5×3 online pokie.
While they may not make great earrings, the juicy red cherries in this game are one of the higher paying symbols. When the Joe fortune pokie teasingly dangles the red cherries above your lips, you can suck them in and make a big gulp for up to 10 free spins with multipliers of 5x your bet. I'm not blushing, you're blushing.
During those free spins, it's the bright red ruby you'll really want to devour (for the love of Saint Valentine, do not take that literally), as it can become a sticky wild, an extended sticky Wild, or even award an instant win up to 10x your bet.
A Night With Cleo
If you had plans with a romantic partner coming up for Valentine's Day, you may want to put those on hold for a moment. There's a sexy and powerful Pharaoh in A Night With Cleo who really doesn't like competition, and she'll be sure to let you know by commanding your attention.
For starters, Cleo will be happy to show you what she's made of inside a private room in her Egyptian palace; her sultry stare will tease you to come a little closer as you collect on 15 free spins.
You could take it to the next level when you join Cleo for a special game inside the Gamble Feature where you guess which hands she holds a flower. Guess it right, and you double your winnings. And in true Valentine's Day style, Cleo will show her appreciation by showing you her what she's wearing under those layers.
She's the gift that keeps on giving.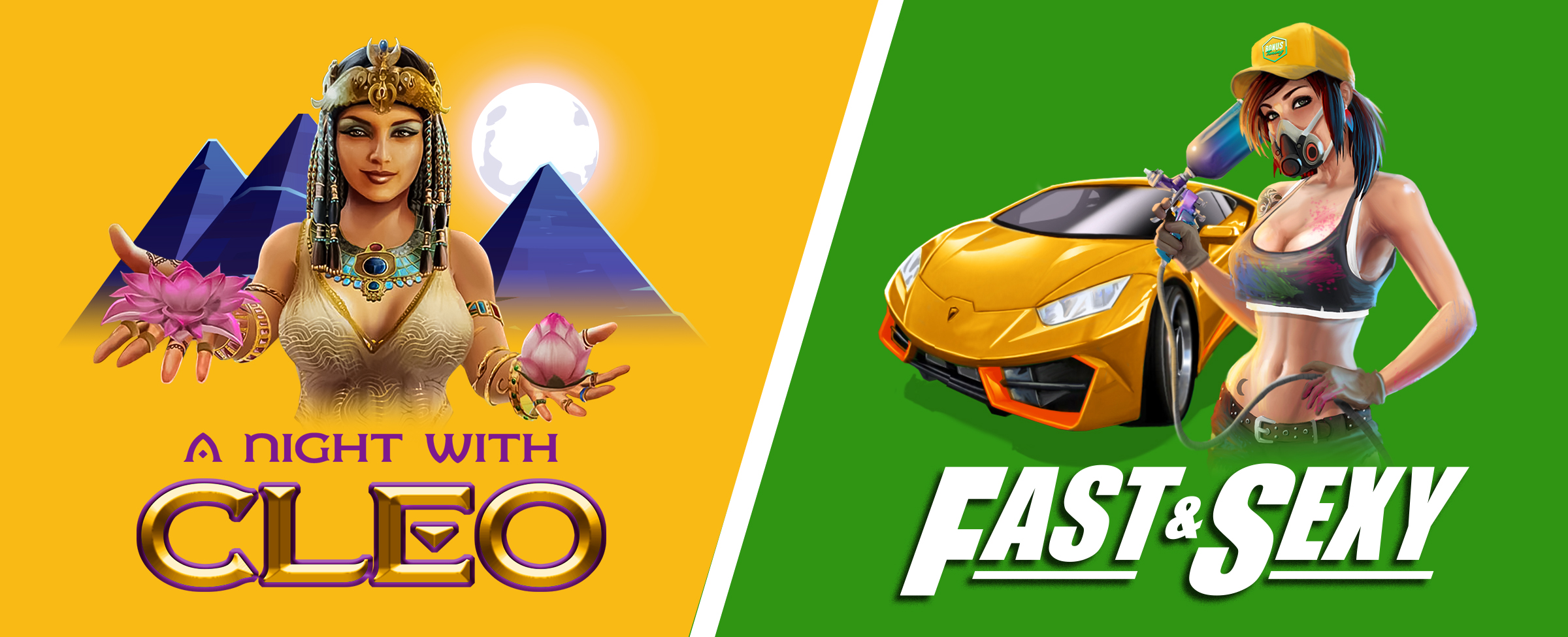 Fast & Sexy
Speeding in cars, scoring with the ladies, and ploughing through piles of multipliers: those are some excellent ways to maximise wins playing pokies on your night of wild indulgence. This is a great Valentine's Day online pokie for those who are unattached, but who's checking the criteria? The race is free, the road is open and the women are fine.
When you jump inside the driver's seat in your shiny red race car inside Fast & Sexy, you'll find yourself zooming through the streets of Monaco, Vegas, Tokyo, Havana, and Sydney.
Along the way a team of sexy women are stationed throughout the race to give you a boost and keep up morale. Keep an eye out for the girl with the neon-blue pixie cut. Either that's a gigantic bottle of nitro, or she's just happy to see you. Either way, you're about to get a massive jolt from the free spins throughout the reels.
Candy Bonanza
If you've got a sweetheart awaiting an extra sweet gift from you this Valentine's Day, you'll want to swing by Candy Bonanza to score some goodies that'll really earn you Brownie points.
Young Kiki is a candy fanatic, and somehow she found herself serving as keeper of the sweets in this magically decadent candy store. That's perfect for you, because Kiki knows her way around the reels, and she'll be happy to be your assistant.
Spin through 6 reels and 6 rows as cascading candies tumble down after any winning spin, triggering a multiplier that continues to grow after each consecutive win. Pretty damn sweet, right? Now you have even more money to buy more candy goodness. Kiki is a reel keeper. Oh Joe, stop it.
And once you've tumbled through those free spins and random Wild symbols, your sweetheart will really be impressed when you bring home the max prize of 50,000x your bet. Pssst: don't forget to send Kiki a commemorative rose for all her help.
3 Charms Crush
We've all had that ache in the heart for someone we were giddy over. Sometimes they return the feelings; other times they leave you sitting at Pizza Hut all alone, wondering where it all went wrong. Later you realise it was when you said you'd take her to Pizza Hut. Hey, I was just a kid…
If you know that feeling, then 3 Charms Crush is just the online pokie to give you back some love! The cute little charms in this indulgent pokie are cuter and bubblier than any human you've been crushing on, and they have the prizes to return your appreciation. Isn't it great to be in an equal, healthy relationship?
This cutie-pie style game board is comprised of 5 reels and 5 rows. Multipliers line those rows, and they do their thing on whichever wins you land on. If you can gather all 5 red coloured charms, you'll be crushing in this game harder than you would have if your date showed up for dinner, that is – with multipliers of 20x.
Ambiance
A bit earlier I asked you to dim the lights. That wasn't just to save on electricity, although I'm an advocate for the green option. I was giving you a handy tip to prepare for this next Valentine pokie, and for your next hot date.
You and your chosen lover will make like those Beatles and come together over 5 reels and 3 rows – and the Ambiance will be set with dimmed lights and candles lit. Bow chicka wow wow. Soft and sensual music helps set the mood, and a spectrum of coloured gems caress your account balance and relax your mood.
There's a Wild symbol softly floating through the reels, switching out other symbols as it inspires the formation that you and your lover take while you're sprawled out on the couch. A musical scatter makes its way through and showers you and your sweet thing with free spins.
 That's the kind of ambiance we all need to see in a Valentines pokie at Joe Fortune Australia.
Forbidden Slot
Forbidden Slot could very well be one of the most out-there, unique games at Joe Fortune for its risque symbols and neo-gothic theme. If you're looking for something subversively sexy to celebrate this Valentine's Day, you've found your pokie match right here. Swipe right.
I won't say this too loud, but a front row seat to two alluring women doing the French tongue dance on the reels is a rather enticing way to spend a holiday. If you think it's good, you'd be right. If you think it's bad, you'd also be right. That's because the two steamy, hot women in this real money pokie represent the forces of good and evil in the universe, appearing as looming symbols that cover the entire reel. They don't cover much else, mind you.
These symbols will help you go all the way when they take over the reels, and the Wild multipliers and scatters that lead to the free spins feature certainly spice it all up.
They're dressed to impress, and they're sliding into your PC or mobile and right into your heart. Whichever pokie jackpot you play for next – and whichever type of love you find yourself celebrating this Valentine's Day, just remember one thing. Boys and girls may break your heart, but Joe Fortune pokies will never leave you.