Classic Pokies You Can Play Online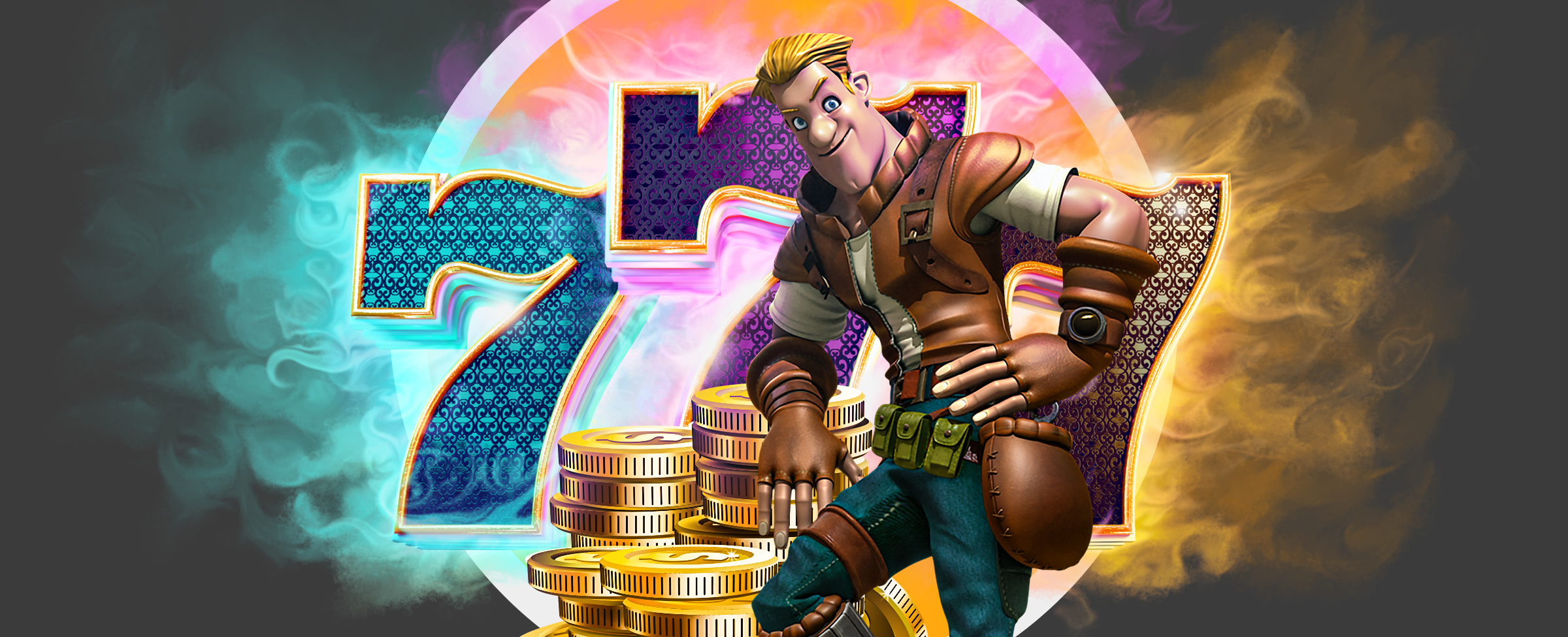 It doesn't matter if you don't remember a time when everything was just a little simpler – it only matters that the simple things are still here for you to enjoy. And I've made sure that they are.
As much as we all appreciate the modern show we get to experience in the 21st century of online pokie playing, sometimes your nostalgia sensors get tingling, and you can't help but look back in time at the one-arm bandits that got us where we are today. Times when pokies needed only fruits and bells, three reels, one payline, and the tune of one pleasant cha-ching.
With these Joe Fortune classic pokies, you can get in touch with history, but keep a foot in today's world with modern-sized payouts, too.
Bring it, then, and settle around your old pa Joe in his rocking chair. I've got a tale of classic themed pokies coming your way, and you won't want to miss out on this blast from the past.
777 Deluxe
Living the deluxe life was a lot simpler back in the day. All we needed was a nice outfit, a couple of friends, and a fun day out at the casino. That's how we did it!
777 Deluxe encompasses all the best parts of a classic good time. There are bright fluorescent lights outlining classic symbols like fruits, bells, and bars, and even a few mystery symbols to help make things more interesting.
777 Deluxe proves you can have online pokies that are all about jackpots even with a classic theme. There are eight jackpots available in the bonus round, and you need to land three sevens of the same colour to win one of them, but three golden sevens gets you the entire progressive jackpot. "777" Deluxe – see what they did there? Even the name is nice and simple!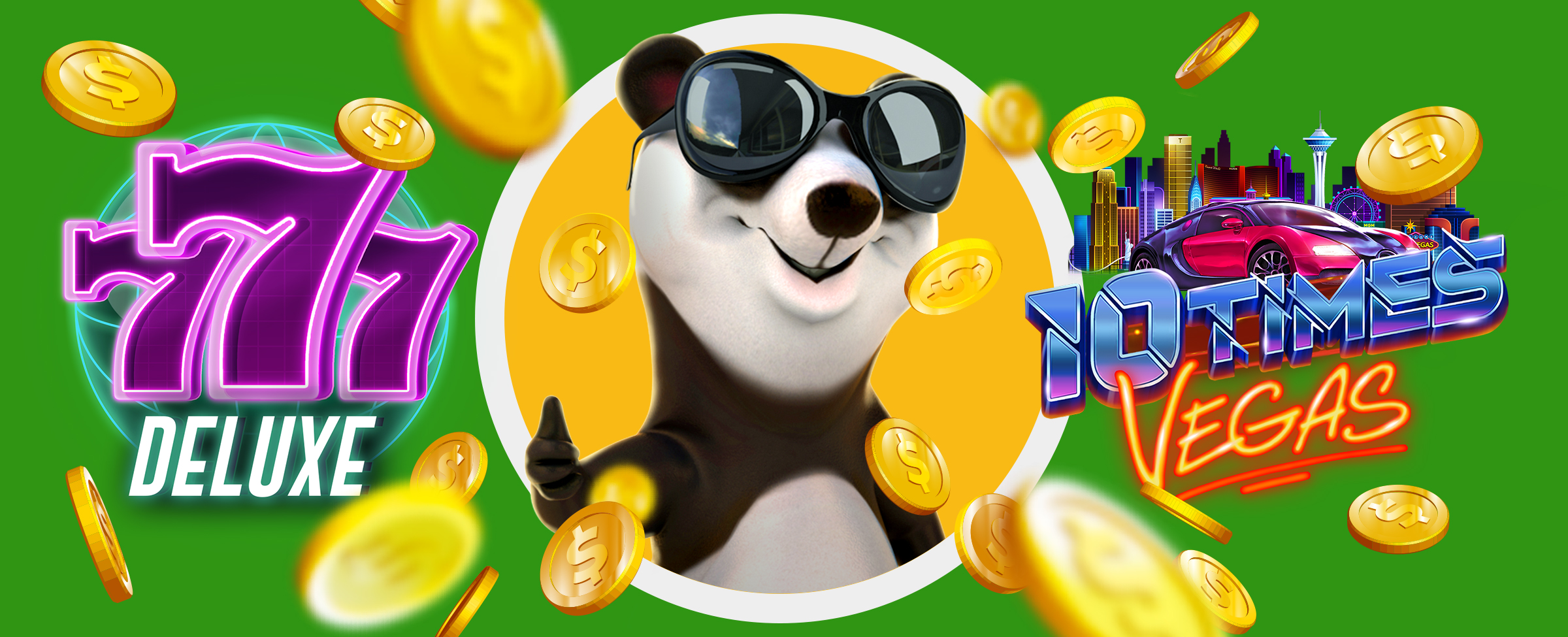 10 Times Vegas
Although 10 Times Vegas has an old school setup, this is actually one of the newest pokies to play online for real money.
10 Times Vegas plucks you up from your spot at the computer and plops you down in the centre of Las Vegas in its prime in 1995. That was a simpler time when all you needed were three reels and three paylines to get the party going.
Just three of the same symbol will get you a prize in this game, as the rules of a classic go, but there's a nice little twist, too. There are three wild multipliers – x2, x5, and x10.
Whenever a retriggered wild multiplier results in a win, you could be awarded at random with the chance to do a jackpot spin with a special jackpot symbol. If you get three of those lined up on the single payline, then you get to take home the Vegas-sized progressive jackpot! Classic!
Absolute Super Reels
Not to totally give away my age here, but I've got a few stories in the old memory bank about my time as a rock n' roll fan front row at an AC/DC concert.
There's just something about Absolute Super Reels that brings to mind Brian Johnson busting out Shoot to Thrill on a stage bathed in bright purple light.
This classic pokie online takes place inside a traditional land casino, but it's like your own hard-core show on the machine in the back.
Bright flashes of purple lightning strike the reels, bolting them into action. There's the traditional three reels, plus two extra that have multipliers and special additive symbols offering more real money winnings.
You can pick up free spins throughout the game, but you'll need the right set of symbols across all five reels (plus max. bet) in order to get the big progressive jackpot. That's a front row seat to the biggest win, baby!
Instant Inferno
The lightning will be put away for this show, but we're still not finished with music. This time, you've got heavy metal to bang your head to, and Instant Inferno will have you dripping sweat and using a pitchfork to reach out and grab a towel.
In case you didn't pick up on that yet, this online pokie takes place inside a raging furnace. The catch is that this furnace may or may not be the fiery pits of hell – it's hard to say. What we know for sure is that the cackling of the raging flames doesn't quiet down, but that's just as well since anyone who plays this game is bound to be on fire with two different scatters and bonus symbols heating things up at every spin.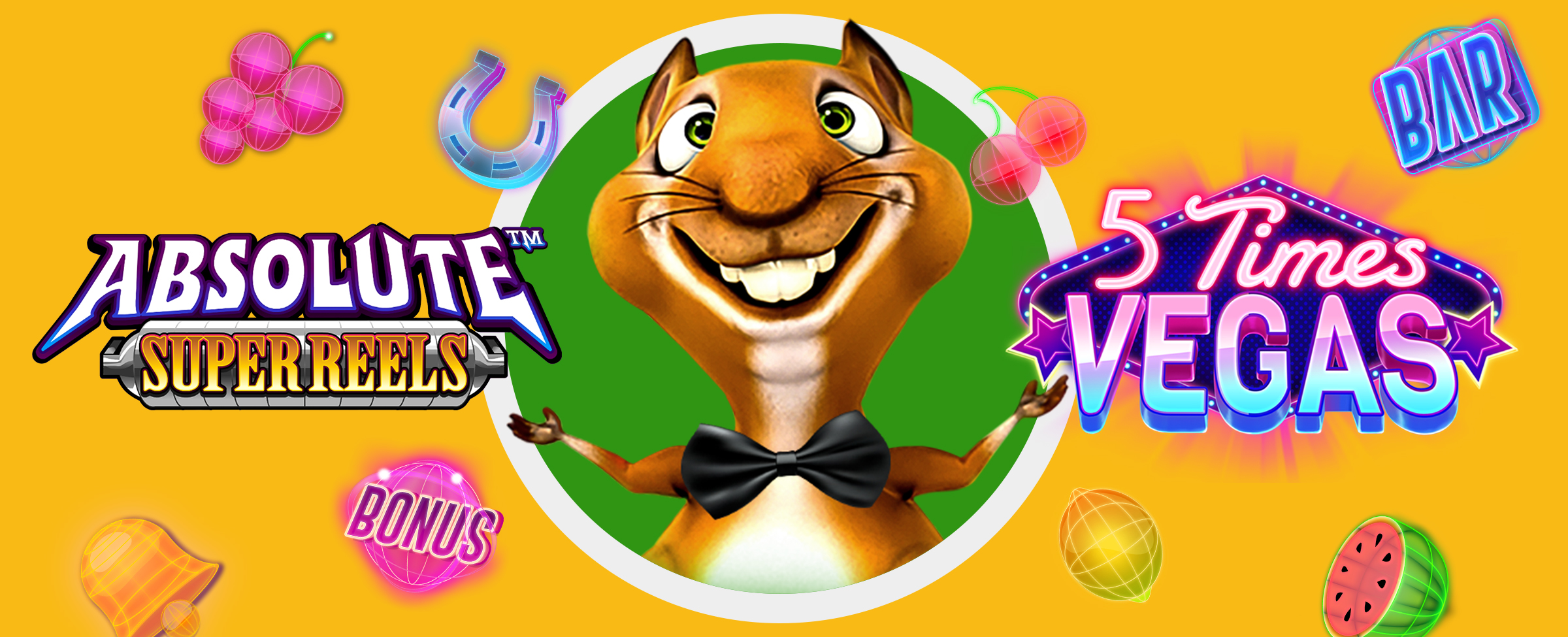 5 Times Vegas
We can't seem to get enough of those classic pokie symbols like sevens, bars, and cherries. And why should we? You don't need fancy symbols to have lavish wins in a game, and 5 Times Vegas proves it!
This is the perfect Joe Fortune pokie to let the complications of life slip away. You won't be keeping track of any crazy features around here, but you won't have to sacrifice the payday potential, either. As soon as you kick your feet up and put the three reels in motion, all you'll need are three matching symbols to line up on one of the three paylines – nice and simple.
Your payout gets higher for certain symbols, and the x5 symbol is the highest, as you might have guessed. The x5 symbol isn't only the highest in prizes; it will also replace any other symbol to create a winning payline, too. And, if it appears on reel 3, reel 2 will spin again to increase your odds of a win! It's as simple as that!
The Ruby
What could be more classic than a ruby? There's a good chance your gran wore one on her finger, or maybe even your mum has one or two in her earrings. They're a classic, stunning choice for a gem, and as it turns out, The Ruby plays a wonderful role in the online pokie world, too.
With 5 reels and 3 rows, you'll catch the glimmer of rubies spinning through along with cherries, bars, bells, and sevens.
The stunning ruby comes into play in the bonus round, along with two other classic friends. You can spin a wheel for the Ruby Jackpot, Topaz Jackpot, or Cherry Jackpot. I always did love a nice shiny ruby, especially when it's accompanied by wins like that.
Super Fast Hot Hot
Despite how the name of this pokie might sound, I assure you it's safe to get close and play. Don't get me wrong, Super Fast Hot Hot is hot, alright, but it's not hot in the ouch! sense; more like the hot damn! kind of hot.
Fruits like bananas, cherries, oranges, grapes, and lemons pay enough as regular symbols, but the diamond symbol is really something to befriend. Two diamond symbols on reel 1 trigger two super free spins where wilds and diamonds are held in place. Gathering scatter symbols will award you more free spins.
Of course, if you really want to be feeling hot hot, you'll need to land 5x Jackpot symbols on a winning line while playing on maximum bet. That's when the entire land casino that this game is played in erupts in the cackling flames of applause, and you run super fast to the payout counter!
Fa Fa Fa
So far, all of the classic themed pokies we've played on this tour through the good old days have been pretty simple. None of them, however, come close to the wonderful simplicity of Fa Fa Fa.
There is only one symbol in this game, which is the Chinese character for Fa. Fa comes in four colours, two of which are the luckiest colours according to Chinese tradition – red and green. There's only one simple payline to land them on, and any set of Fa symbols will do, even a mix of colours, although that will pay the lowest.
That's all there is to this game, and that's exactly why this is a great game to play for quick spins and quick wins. There aren't any heavy features to bog you down, just pure, classic mix and match!
If there's one thing a simpler time has taught us, it's that you don't need too many frills to experience the thrills. A few simple symbols are all you need, as long as there's a payline that's active, and a jackpot that's ready to burst! Thanks for joining me on this nostalgic trip to the past, and hopefully I'll catch you back in the 1990s some other time with these classic pokies at Joe Fortune Online Casino Australia!