THE BIGGEST WINNERS AROUND!
Why is Joe Fortune Oz's hottest place to play pokies? It could be the mega jackpots going to players all the time! Set your sights on the big money by checking this page on the regular. You'll discover which pokies are primed for massive payouts, which players have hit the biggest recent jackpots, and how you can increase your chances for hitting it BIG when you play!
JOE'S PROGRESSIVE JACKPOTS ARE EXPLODING ALL THE TIME
Below are the biggest jackpots currently available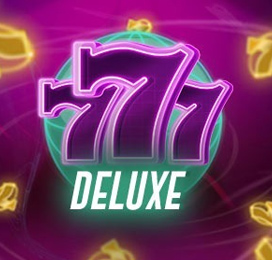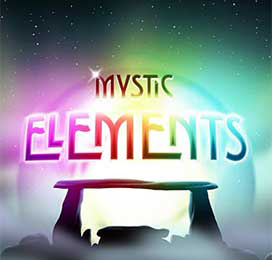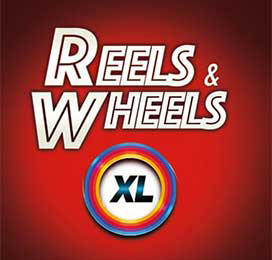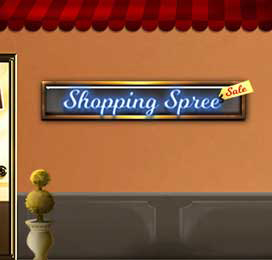 GO BIG. BRING IT IN.
Progressive pokies are the quickest way to get rich and famous Joe Fortune-style. 'Progressive' means the jackpot grows bigger the more wagers are made by all players in the game. How big? They can easily grow into the six digits, and one lucky pokie player is bound to take it in! There is no better way to make your bank balance sing than to spin on a progressive. When playing for the big payout, you'll want to max your bet. And when maxing your bet, you'll want to look for the pokies with the biggest progressive jackpots going – just like the ones above!
HOW TO WIN AT THE CASINO
First up, relax – it's all fun and games around here! If I can guarantee anything, it's a ripper of a time. But that's not the only reason you're here, otherwise you'd be neck-deep in a Blackjack game already. No – you're here for winning casino tips, and I'm gonna make sure you play your cards right, reap your rewards, and win real money playing online!
It might be the case that there's no such thing as a free lunch, but who needs that when there's free money? First, check your Joe Fortune account to see which promotions you're eligible for. You can get $5,000 just for signing up with my Welcome Package. Plus, you'd be wise to take advantage of regular giveaways and no deposit bonuses.  
Next, choosing games with a lower house edge will automatically get you ahead before you've even started the round. Blackjack has only a 0.5% house edge when done with an optimal strategy, Baccarat is only 1.06% when you bet on the banker, and certain pokies and video poker options give you the most bang for your buck. 
When it comes to skill based games like Blackjack and video poker, using tried and tested strategies can give you a major advantage. That's why I've done all your homework for you and put together all manner of game-specific guides that you can chew through in your own time over a peanut butter sandwich. (Free lunch – my shout!)
Take this Roulette guide for example, and learn your outside bets from your insides and then master 21 with this Blackjack guide. Or, if you're just getting started, here's some casino games to try!
Like a good relationship, a good game is a steady one, not a whirlwind romance. If you find yourself in a Vegas chapel facing an Elvis impersonator before you know the game's middle name, you've probably gone too long without a breath. So take it from someone who knows: set yourself a time limit for each session! 
And lastly, your most irritating high school teacher was closer to the money than you'd like to admit: practise makes perfect. And I know I've likely just put myself into the same irritating category, but I'll take the risk in order to drive my point home. At Joe's, some things are pure luck, but a good chunk of what happens here comes straight down to your smarts and a bit of practice. Because I walk the walk, I've slapped a Practice Mode option on every Joe Fortune Casino game, so you're free to get amongst it without any worries!
HOW TO WIN AT POKIES
You're ready to play Joe Fortune pokies, I assume, and that's why you're here. You might be tempted to just select a game that looks good and start clicking away. Sure, if that's the way you roll… But if you want to play smart, then my personal advice is to play online pokies with purpose. And that's why I put together these winning pokie strategies below. 
First up, let's just roll it out on the table and give it a name: go big. I'd never in a million years tell you to go home if you don't, but if it's the motherload you're chasing, you're gonna need to reach a little deeper. Although it's not a hard and fast rule, when you're playing a progressive jackpot pokie, you'll almost certainly have to bet the max amount to be an eligible winner. 
Speaking of going big, more paylines means more ways to win. Some online pokies have only 1 payline, others have 20, and others have 243 or more. Although you bet by payline rather than the spin, which cranks up your outlay, you've now got statistics on your side: since you've increased your opportunities to win with each additional payline, each spin is more likely to result in winning combinations.
Next, if you want to become a monthly Joe Fortune big winner, you might want to spin through a new game in Practice Mode before throwing down real cash. You'll be able to get a feel for the theme and features, and see how it plays out. (I use random number generator (RNG) software for every spin of the reels, so it's always 100% random and fair.) If it's not calling your name, close it out and practice on another.
Lastly, the holy grail of the Joe Fortune Australia is in the free bonus money. Or is that the free money bonus? Those are three happy words right there. Got your clicking finger ready? Collect on your $5,000 Welcome Package, Weekly Deposit Bonus, Joe's Reward Points, or even refer a friend. All of those bonuses let you wager on pokies and get free spins. Whatever you win during free spins is all yours. And the pleasure is all mine.