Best Ways to Make Dough with Joe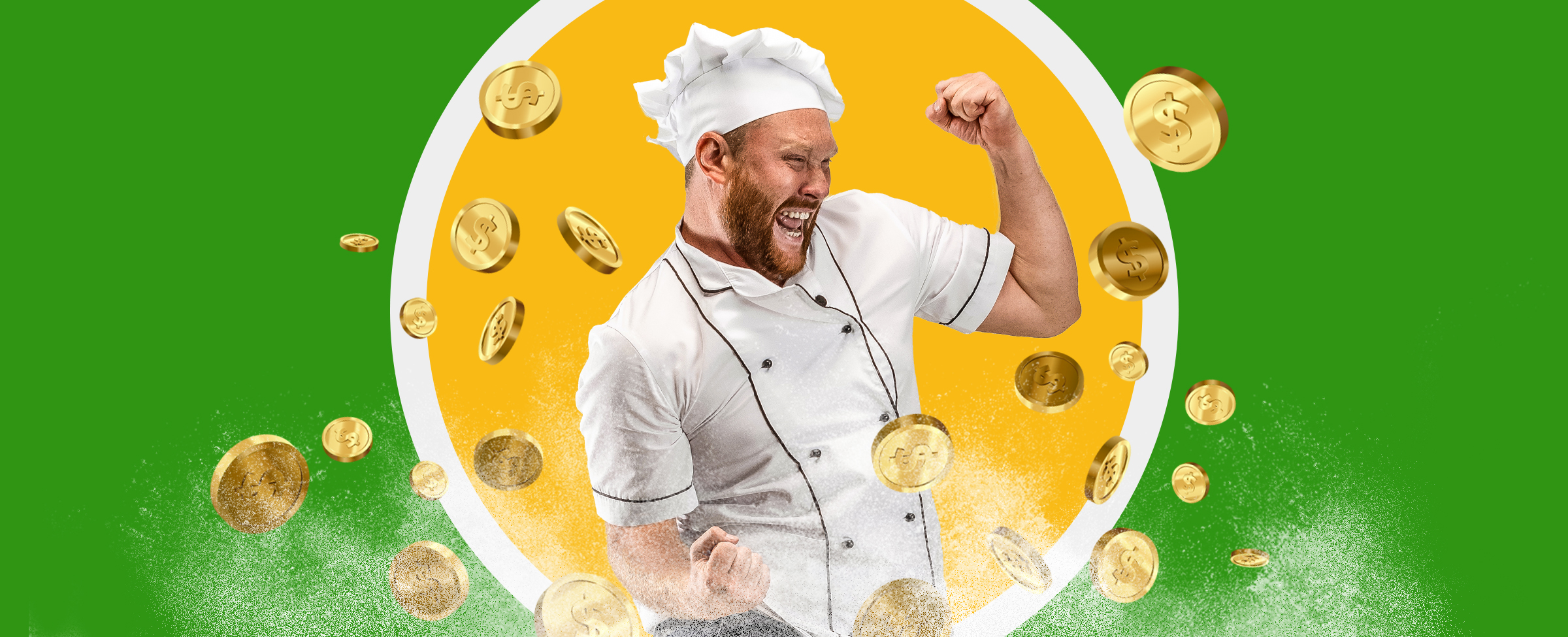 So, you want to know how to win at online pokies, do ya? Of course, you do, everyone knows money won is much sweeter than money earned. But what if I told you that the best way to make money playing slots didn't necessarily have anything to do with slots, at all?
*Cue: gasp!*
Well, it's true.
Kinda true.
Allow me to explain.
When most people come to Joe Fortune Casino, they go straight to the pokies section to start spinning reels. For good reason, too, since I have hundreds of delectable pokies for you to choose from.
What is also true, however, is that I offer other games just as profitable and sometimes just as easy to play as pokies. In fact, some of these games have an RTP your average pokie couldn't imagine in their wildest daydreams.
If you stick with me, you'll still learn new ways about how to win real money on pokies with brand-new jackpot features, but I'm also going to show you how to make money gambling online with other games you may have never tried before.
I'm an all-rounder like that – teacher, online casino owner, walking body art.
Sounds good so far? Just wait. It's about to get even better.
Blackjack
My Online Blackjack section is just down the hall from the pokies, and this classic race to 21 offers outstanding potential you may not have been aware of before.
While even the highest RTP slots typically cap out around 98%, Blackjack is a totally new beast with an RTP of 99.27%, or sometimes even higher. I know it sounds crazy, but it actually makes sense.
With something like my online Blackjack guide to lead the way, anyone can learn the right moves to make and decrease the house edge every time. It may not be as animated and lively as pokies, but the wins are far steadier and more in your control.
Let 'Em Ride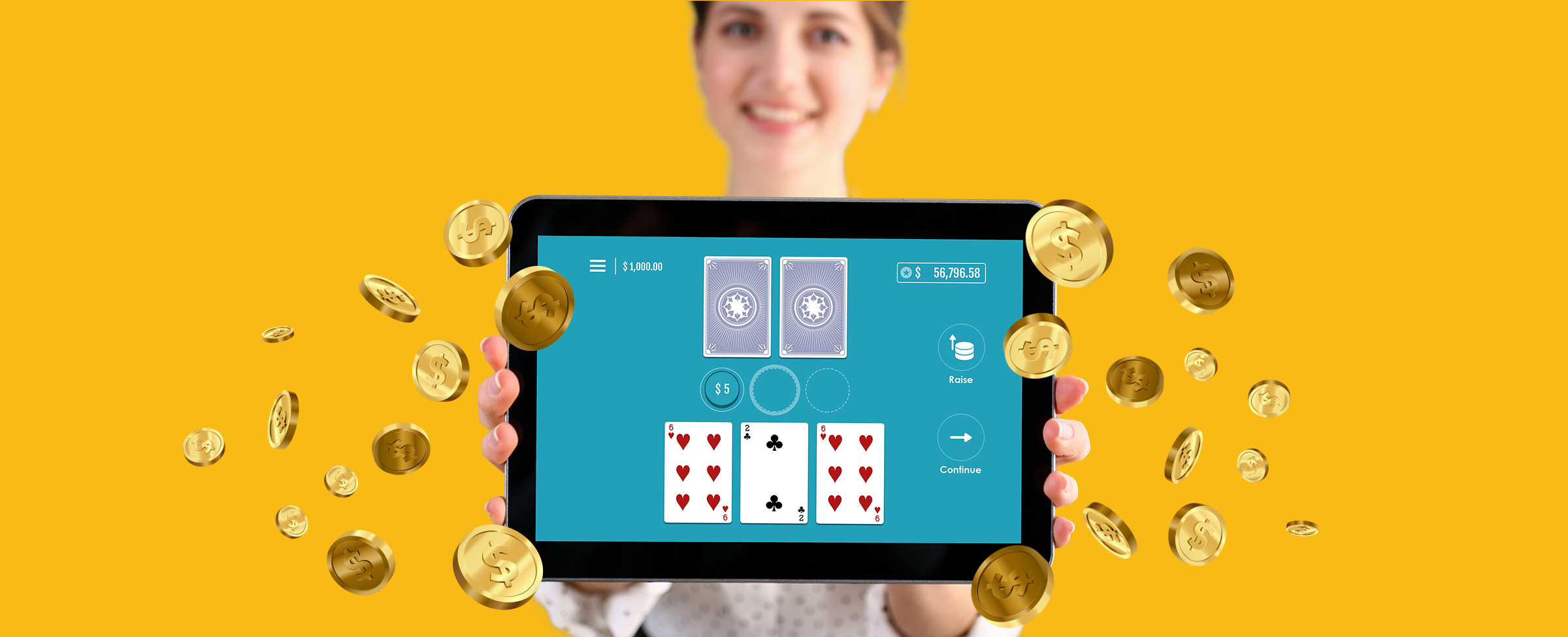 When people ask me how to make money gambling online, I always tell them to go for the progressive jackpots. What they often don't realise, however, is that progressive jackpots are winnable on both pokies and table games, which is exactly why I'd like to invite you to Let 'Em Ride.
Let 'Em Ride is a poker-based card game where you aim to form the best five-card hand over two rounds.
You can already win a great deal in the regular game, like 1000:1 for a Royal Flush or 200:1 for a straight. If you're whipping out the big guns, contribute just one dollar before the game begins to be eligible for the hefty progressive, which regularly reaches six digits – enough to help you kick back and Let Yo'Self Ride in a new Benz, I'd say. So it's no joke.
As long as you know the basic poker hands, my guide to Let 'Em Ride will help you sort out the rest.
Caribbean Stud
Another one of the best online poker-based games is Caribbean Stud. Despite its name, you actually don't have to hit the gym and work on your six-pack before showing up (lucky for me). Just a basic knowledge of poker hands will do, and perhaps a few wrist stretches on your mouse finger to be sure you're fit for the challenge.
Just like Let 'Em Ride, you'll need to opt into the progressive jackpot by paying a dollar before the game starts. That's right, Caribbean Stud has a progressive, too.
The point of the game is to get a better five-card poker hand than the dealer based on your five cards and one of theirs face up. That's it. Then you win the progressive if you win the game with a Royal Flush.
Boom.
Money made.
Gold Rush Gus
Alright, alright – I hear you. Back to pokies!
As one of the most classic games at Joe's, and truly the go-to game for learning how to win big on slots, Gold Rush Gus is the bee's knees of jackpots.
Not only is there a massive progressive jackpot constantly swelling to epic proportions, but there are also two more mini jackpots you can win, plus a go-cart bonus game and an Instant Win prize.
And since Joe's also happens to be the best Bitcoin casino in Australia – nay, the world – you can get your gold rush winnings in less than an hour.
Hot Drop Jackpots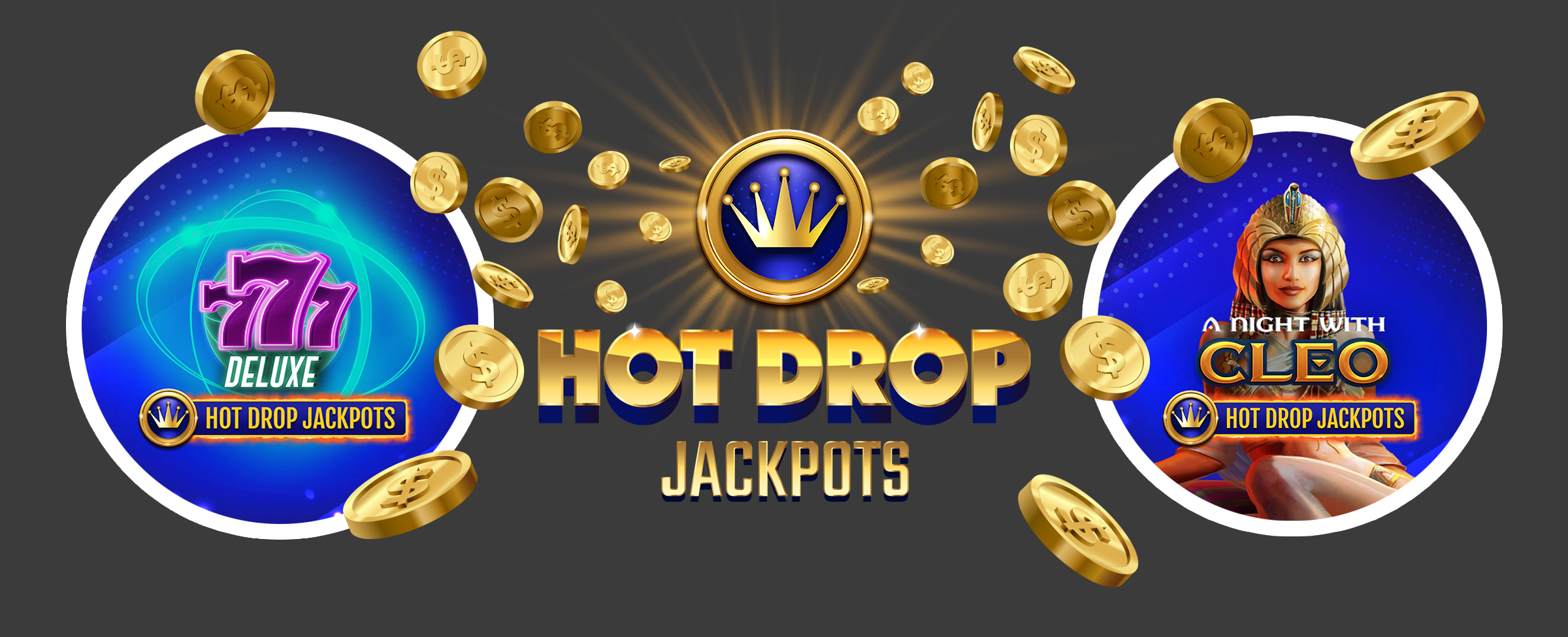 Now let's get to the nitty-gritty about how to make money playing online slots.
If you want to know how to beat pokies, I'll tell you there isn't any secret handshake or dance to do before placing your bet. I'm a man of the people, not the Illuminati.
There is, however, one very handy trick to keep in mind, which is to find pokies with jackpots literally guaranteed to trigger within the foreseeable future.
Yes, that is a thing, and that thing is called Hot Drop Jackpots.
Hot Drop Jackpots at Joe's are the secret to how to win big on slots. They are progressive jackpots added to some of your favourite pokies, and they're guaranteed to trigger once every hour, every day, or before reaching a certain dollar amount.
I've got Hot Drop Jackpots for three games so far, and more are on the way!
A Night With Cleo
This saucy pokie with a seductive Pharaoh is one of the all-time favorite ways to make money from online slots among players at Joe's. That's especially true when playing with Hot Drop Jackpots.
A Night With Cleo takes place over the star-lit Nile. Golden Egyptian paraphernalia rolls through the reels, and free spins with tripled wins are just a few scatters away. After every win, you can enter the gamble feature for double or nothing, as well as a chance to be alone with Cleo for a private game.
I don't want to reveal too much, if you catch my drift, but you can check out what Cleo likes to reveal in my A Night With Cleo pokie review to get a cheeky glimpse. It might even be enough to have you forget about the winnings for a moment.
Golden Buffalo
Most people wonder which online slots payout the most, and I can't help but think of the Golden Buffalo.
Golden Buffalo was already one of the games with the most Big Winners, and that was before Hot Drop Jackpots were even introduced at Joe's. Nowadays, Golden Buffalo is an absolute rampage of prize potential in those old, western canyons.
There are 4,096 ways to win, and once you get inside the free spins round with three bonus symbols, you can get up to 3,125x your stake with constantly compounding multipliers. On top of that, with this version of the game, you can also win one of three Hot Drop Jackpots.
And THAT, my friends, is how to win big on pokies.
777 Deluxe
777 Deluxe is a classic game with traditional symbols like fruits and bars, making you feel nice and homey over its five reels. There are mystery symbols to help you win more in the base game, and three of them lead you to the bonus round where you spin for matching sevens.
That's all while you're waiting for one of the Hot Drop Jackpots to blow – just kicking back and stacking up fruits and wins.
Hopefully, you now have a better idea of how to win at slots and table games. Above all, remember that mobile pokies are better with friends, and nothing solidifies a friendship like bonding with some extra fun money to hit the casino. When you refer a friend to me, I'll hook you up with $50 to play any of the games I've mentioned here.
Each game you saw here is ready to dish out some dough, so take your pick and start winning at Joe's.
Hot Drop Jackpots are now at Joe Fortune, with hourly and daily jackpots to be won!