Best Beginner-Friendly Pokies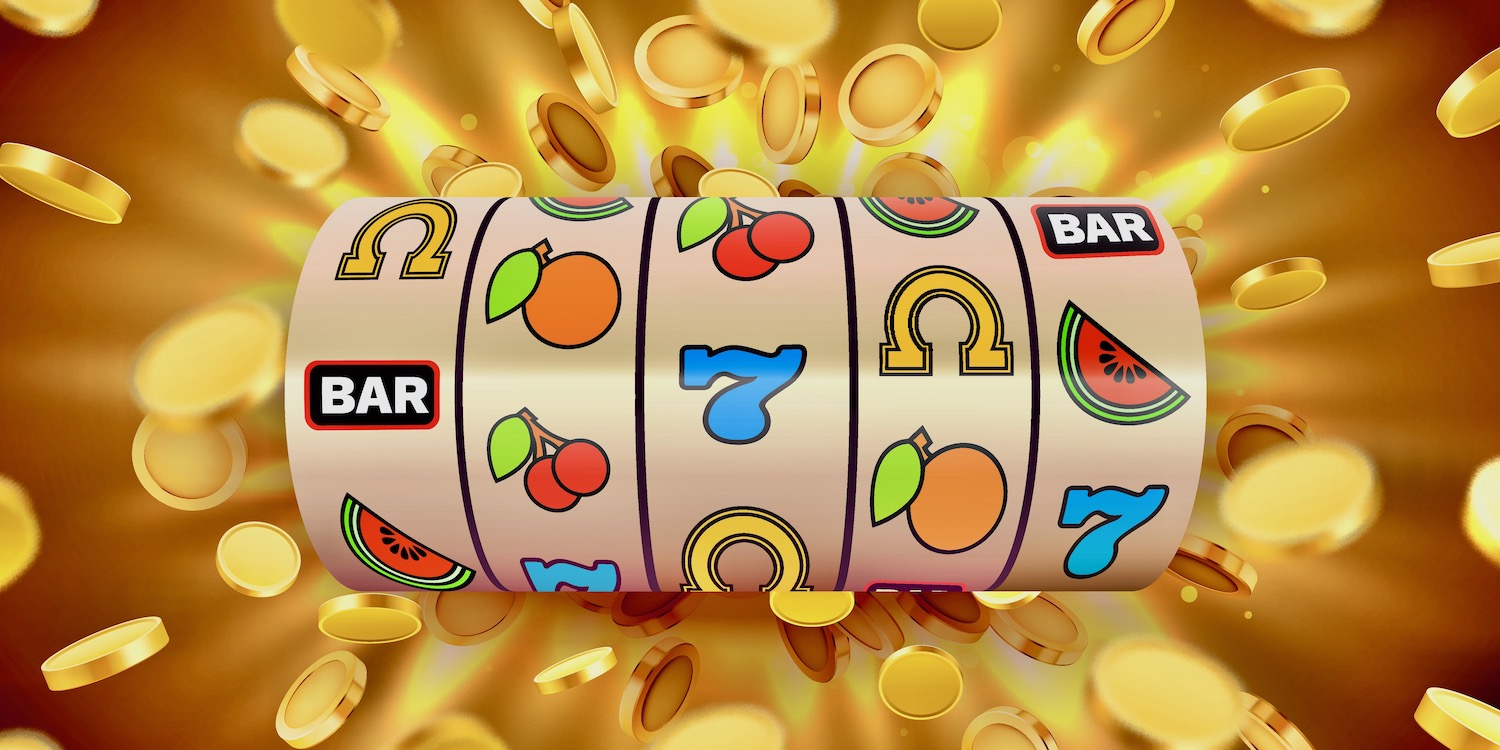 Every great winner has to start somewhere. For you, the starting point is here. Why? Because Joe (that's me) has the best online pokies. For online casino beginners and seasoned spinners alike – doesn't matter. My pokies for real money are for everyone.
The problem, though, is that as a newbie, it can get confusing. All the choices. Rows, Reels, Lines, Wagers, and Jackpots. So many paths to Payday. You might get disorientated.  You might turn down the wrong hallway and find yourself in the Matrix. Or something.
Since I'd hate for you to lose your way, I've laid out my very own personal picks for the best online pokies, and then I teach you how to play them so you can deposit and play now. But hold your horses until we've finished up here. I want to see you strut in with the confidence of a pro.
777 Deluxe
When it comes to pokies for real money, 777 Deluxe keeps it real. And traditional. But not traditional like singing the national anthem at the grand final (until you get to the second verse and draw a blank, which unites us more than the lyrics themselves). Traditional more like… classic: it's the Gold FM of pokies. You'll know the symbols: Cherries, BARS, 7's, and Diamonds that spin into cash-winning combos on a money-machine. Yep, just like that.
But unlike the old-school version of pokies, 777 Deluxe has 5 Reels, 3 Rows, and 10 Paylines. The reason it's one of the best online pokies for beginners is because of the 10 Paylines. These Paylines not only offer 10 more chances to win; they also let you win from left to right, right to left, as well as within the three middle Reels. Goodbye, one direction.
Bonuses and Features
As you spin, you'll see a symbol with a Question Mark. That's a good thing. The Question Mark is your Mystery and Scatter symbol. It substitutes any other symbol for a winning combination. When you land 3 Question Marks in a row you're swept off to the Bonus round. Doubts are good. Confusion is excellent. Questions are awesome. Just a little philosophy for you, folks. I have no idea what that even means, but I bet you'll come to me for advice, now.
The Bonus round is where you can win the Progressive Jackpot, which is the case for many online pokies. In the Bonus round, a new mini slot appears with only 3 Reels and 1 Row. To win the big one, you've got to hit 3 Golden 7s in one spin. The other holy trinity.
Zombie FC
Gruesome, bloody, and savage. Zombies? Yes. Soccer game? Also yes.
In Zombie FC, you get to live in a post-apocalypse where Zombies rule the world and the Soccer field. Pokies for real money aren't all cherries and question marks – sometimes you'll walk with the dead…
This 5 Reel, 3 Row online pokie takes place inside a crumbling stadium with a gloomy city backdrop. You'll spin through gory, ravenous Zombie Soccer Players in search of your winning goals.
And here's one of the main reasons this is among the best online pokies for newcomers: There are 243 Paylines. That means 243 ways to win. And 243 reasons to jump up and down screeching like the Zombies are coming. Jeez. Calm down.
Bonuses and Features
Sometimes you win, and sometimes you don't. That's the world of pokies for real money for you. But not with this online pokie.
The Zombies give you new Symbols after every win. Each time you win, the old Symbols are replaced with new ones for another chance at winning on that same spin. New spin, new Symbols! See? It's a match made in Hell.
Then, when you land the Scatter, which is a Bloody Trophy, you trigger more Free Spins with a 10x Multiplier. Bloody hell.
This is one experience you can really sink your teeth into.
21 Wilds
If you love pokies for real money, but kind of miss the vibes of classic table games like Blackjack, then I've got a nifty little solution: it's called 21 Wilds.
This online pokie is set up on a green Blackjack table. The Symbols are Card Royals from 10 to Ace and Suits, and a very special Blackjack Hand.
There are 5 Reels, 3 Rows, and 9 Paylines. And the reason this is one of the best online pokies for beginners is because of the Paylines. Across 9 Paylines, you can with either left to right or right to left, as long as it's not Five of a Kind.
Basically, you can double your chances. I mean, that's just good for everyone.
Bonuses and Features
True to its name. The 21 Wilds Multiplier is what you're after. They're like gremlins, the way they explode.
So you'll watch the top of the screen, waiting for that bird to land. Why?
The Multiplier doubles for every two consecutive losing spins. It increases from x2 to x4, x8, up to the big x16.
Then you've got the 21 Wilds Bonus Game, which makes winning even easier. You can reach the Bonus game when you land 3 Fortune Chest Symbols during the regular game. You're taken to a new screen and presented with 3 Chests. Choose the right Chest, and you can get up to 50x your stake.
I guess you could say pokies for real money are a tad easier to win than traditional Blackjack.
Caesar's Triumph
Caesar: a fearless leader, considered a pretty decent sort of bloke. Rippling six-pack, not that I'm jealous. Sitting on a pile of cash. I'm sure you relate in some way to the first three. But tons of money, now that's where I step in to help. In Ceasar's Triumph, you're the real victor. Without the betrayal of your best friend, of course. We would never do that to you. (Google will explain if necessary.)
Rule your empire through 5 Reel 3 Rows and 20 Paylines. Your loyal warriors lie in wait as Wilds and Scatters. You dominate with the legions of Free Spins, Multipliers, and up to 30,000 coins.
Among the pokies for real money, Caesar's Triumph is a glorious win for newcomers. There's a ton of variety in combinations to cash out with.
How to Win
There are plentiful combos to dominate, experienced or not:
When you land 3, 4, or 5 of a kind with 10, J, or K, you're awarded a smaller payout.
Land 5 of a King with A and K and you win 150 coins.
Get a 5 of a Kind from either a Helmet or Harp and earn 500 coins.
Score 5 of the Female character and cash in 1,500 coins.
Unveil Julius Ceasar himself 5 times in a row and rake in a glorious 3,000 coins.
Get 3 or more of Ceasar's Army (the Wild) and get up to 20 Free Spins and a 6x Multiplier.
All loyalty + easy money + no betrayal = best online pokies.
Playing pokies for real money: not so hard after all. Choose the best online pokies. My list is a decent place to start Make your bet. Spin the reels. Collect your payday. Easy.