Getting Lucky with Joe's Irish-Themed Pokies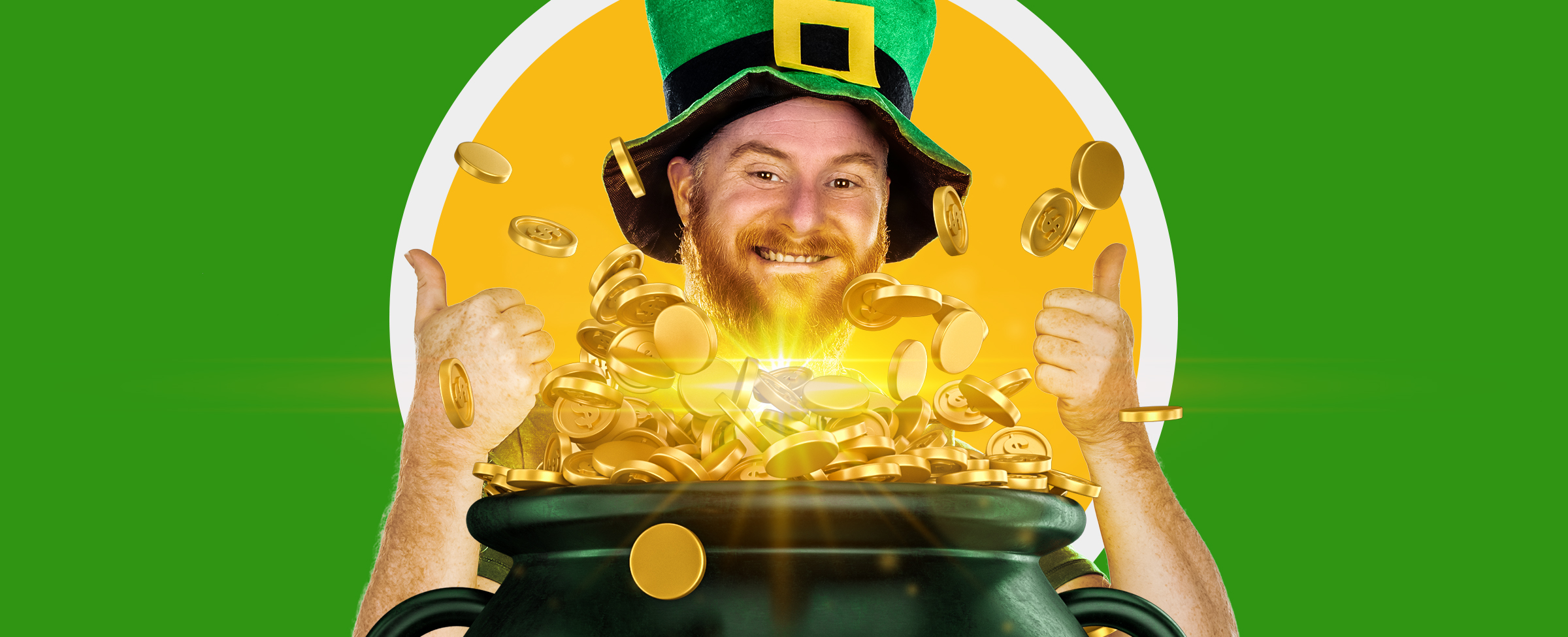 Legend has it that sneaky leprechauns with bushy red beards and green top hats tuck a pot of gold underneath a rainbow, and whoever finds the pot of gold is blessed with luck and fortune.
That kind of story is right up my bowling alley, so today you can consider me your lucky leprechaun, and I am officially at your service. (As always. Shhh!) I may not be have the green top hat and red, lumbersexual beard (I only just mastered metrosexual, for Pete's sake), but what I do have is the perfect collection of Irish-themed pokies. I'll help to hoist you over the rainbow to collect four-leaf clovers and discover your own pot of gold.
Being an online pokies casino and all, the topic of the month is then, of course, luck, and even more so in the weeks surrounding St. Patrick's Day on March 17. (Which happens to be one of my favourite annual celebrations – and it's not just because of the copious amounts of green beer!)
I'm up all night to get lucky, and you can be too when you play these top Joe Fortune Irish Pokies.
Leprechaun Legends
We'll start with the green men themselves, and the lucky legends that follow them wherever they skitter and skip… because a leprechaun would only ever skitter and skip, naturally.
The little green buddies in Leprechaun Legends are especially friendly, and they've really got a thing for music, too. The kindly older fellow strums a bouzouki, another compresses his concertina, and yet another plays the fiddle. You get to dance along with the chipper music, as five reels spin over lush green hills.
The luck in this jovial game likes to pile on once it starts. After you land the rainbow and a pot of gold on the reels, you progress in succession (pending each lucky spin) through three different exciting and sing-songy features. There's multipliers, re-spins and free spins awaiting you if you can uncover the luck of the Irish in this online pokie.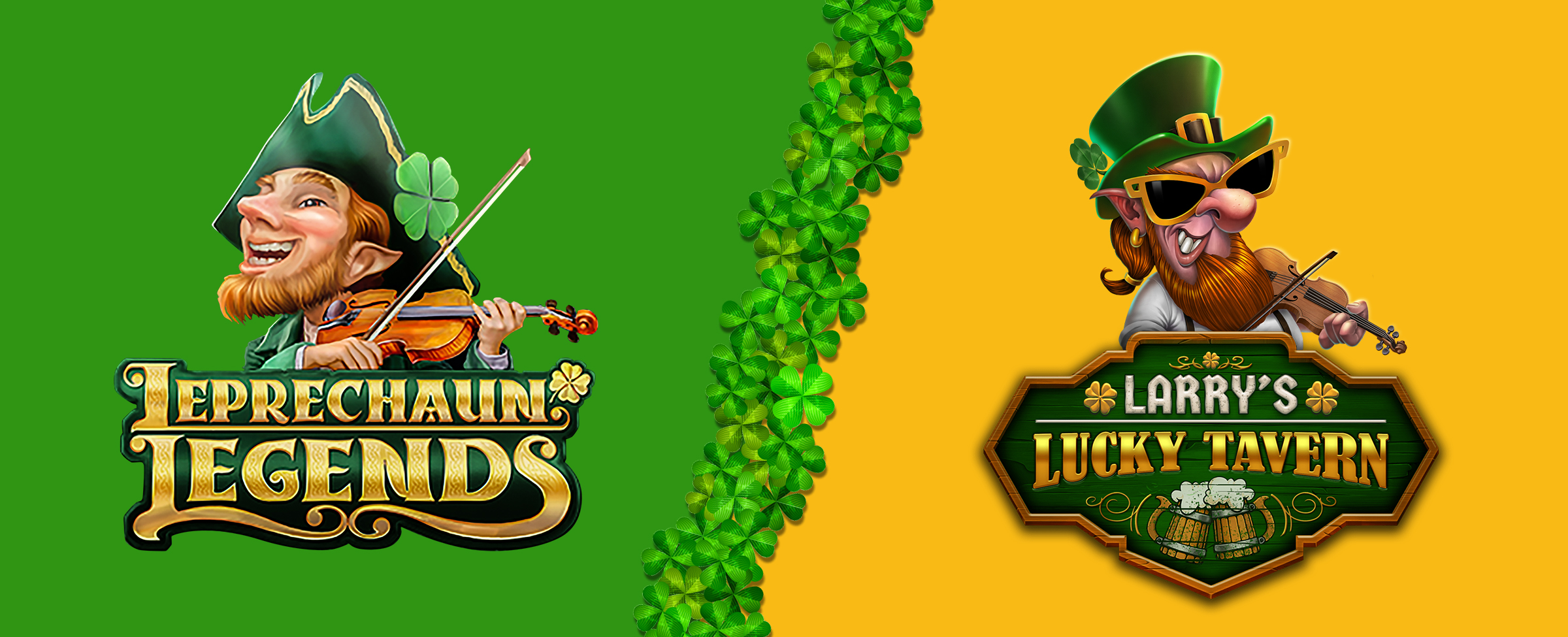 Larry's Lucky Tavern
If you're in the mood to wind down with a pint, I know a guy named Larry. A top bloke, and of the green variety, but not with envy: he's more than happy to invite you to his tavern for a couple of drinks and a few big gulps of luck.
You'll warm up to the owner of Larry's Lucky Tavern lightning quick, because Larry wears a grin as golden as the prizes, and he offers it to you every time he knocks one or two pints off your tab. That one's on me, he'll say. So, as a patron with my personal recommendation, tell him Joe sent you, and he might even give you something for your wallet instead of your throat.
Larry is known to expand his wilds on reel three, surprise his patrons with free spins and multipliers, and even bring out some real money bonus barrels to pick your drink. That Larry – he's always a riot!
While you're at it, try some other online casino games that are perfect for a pint. As any barfly knows, the luck just gets luckier with each shot of spirits… although maybe that's just the tequila lying to me again. Regardless, just a few minutes with Lucky Larry will really have you in the mood for seeking fortunes, so there's no reason to stop at his online pokie.
Stacks O'Gold
Who hasn't caught themselves daydreaming of mounting stacks upon stacks of pure gold from time to time? Or uncovering that huge nugget with your metal detector out in the sticks? For those big gold dreamers out there, I've got one of the best Joe Fortune online pokies to make your dreams of gold come true.
Thanks to the gigantic symbols that grow to cover the reels in this unique 3x4x3x4x3 game, there's more expanding in this pokie than the waistband on my pants after indulging on pints and bar snacks at Larry's Tavern where we visited earlier – and that's a lot of expansion.
As soon as the gold starts stackin' on reels 1, 3, and 5 with the Stacks O' Gold symbols, you get 15 free spins right from the get-go. If the pot of gold wild stacks up on reels 1, 3, and 5, they'll expand to cover the entire reel and help form more wins. While you're inside those free spins via the Stacks O' Gold symbols, you can collect wild pots to see those expand as sticky stacked wild reels.
All those stacking symbols and piles of gold – that's how you win real money on pokies online!
Lucky Clover
There's another lucky symbol that we haven't spoke as much about yet, and that's the famous Lucky Clover. If you've ever lazed around a green pasture and rifled through the blades of grass in pursuit of the elusive four-leaf clover, then you're already familiar with the magic of the search.
In this clover-filled pokie, it won't be hard to finally track one down, maybe even fill up a bucket with the lush, green fortune of the lucky clover.
The green four leaf clover is your wild symbol, and it can replace regular symbols for a possible win. If you get one or two of them, it can multiply your wins by 2x. How very lucky! What the legends failed to mention in the past, however, is that whoever finds three 4-leaf clovers attached to a diamond while playing on max bet gets the best luck of all, which is a gigantic progressive jackpot that's growing with all the seekers in the field.
Keep that in mind the next time you're having a picnic on the green grass.
Wishing Wheel
If you've got a wish just itching to get out of your heart, you don't have to wait until your birthday or a shooting star to catalog it in the wishing-sphere. In the Wishing Wheel pokie, the leprechaun that runs this show has the perfect opportunity for you to present your wish to the forces of luck and spin the wheel to get it.
If your wish is for the barista at the neighborhood coffee joint to finally notice you, I'm not sure this wheel will be of much assistance. You'll have to rely on your charm and dashing good looks for that, of which I'm sure you've got plenty.
If, however, your wish is for Rainbow Wilds, Mega Reels, a Mystery Pipe, Ultra Reels, or Shamrock Sync, or Rainbow Reels – all accompanied by multipliers up to 10x – then you're in luck! All of those wonderful wishes can come true on the Wishing Wheel at Joe Fortune after you land three bonus symbols on reels 1, 3, and 5.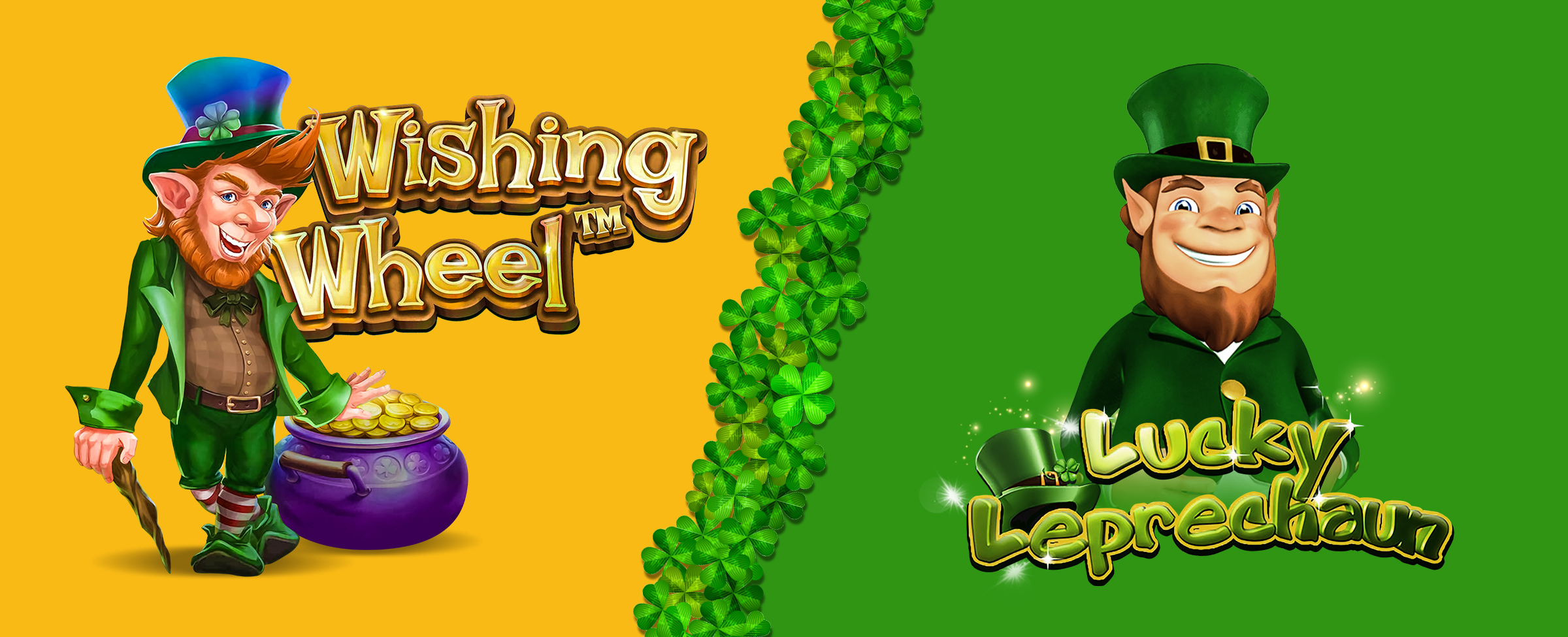 Lucky Leprechaun
We've spent a lot of time chasing lucky leprechauns with these Irish pokies. If you ask me, a better strategy might be to become the leprechaun in which you chase. That's my Mr. Miyagi-style wisdom for today.
In order to become the lucky leprechaun, you can shrink down to size with this Lucky Leprechaun and enjoy his friendly giggle under the mushrooms and resting on a bed of clovers. Life as a leprechaun certainly isn't a bad one, and there are three progressive jackpots waiting within the progressive bonus for the lucky leprechaun that lands it.
When you see your lucky leprechaun buddy coming around, grab three or more of those to activate the Lucky Leprechaun Bonus where you can choose your very own green hat with free spins and multipliers inside.
It seems like so much good luck for us mere humans, but that's all just leprechaun stuff!
Racetrack Riches: Megaboard
Now it's time for a change of pace. Racetrack Riches: Megaboard is what happens when you gather all the luck of the Irish and pit the fortunes against each other in a battle race around a megaboard.
As you could imagine, this could easily be one of the most unique games at Joe Fortune. Before the race, you'll be given a horse… but not quite the kind you're imagining. The only stallion on this horse will be yourself, straddling a toy horse on a stick.
To jump into the race with your trusty stick-horse ready to rock, you'll need 3 trophy scatters. This triggers the Megaboard where you roll the dice to dart around the board and collect prizes from wherever you land.
Good luck on the tracks, you stallion, you!
These Joe Fortune Irish-themed pokies are sure to bring you some luck this St. Patrick's Day and all year long. But if you really want to get lucky at Joe's, you don't even need to seek out a rainbow or a four-leaf clover. You can easily turn your bonuses into cash with one of my special offers, and you don't need any luck at all – just an account and a deposit. Once you've got that covered, it's all about the luck from there. Close your eyes and make a wish!