Online Pokies in Australia
Welcome to Joe Fortune Casino, where Australian players can enjoy a thrilling online pokies experience. Our wide range of pokies is sure to satisfy even the most avid of players, with everything from classic 3-reel games to the latest 5-reel video slots. At Joe Fortune Casino, we take pride in offering our players a safe and secure online environment to enjoy their favourite pokies, with top-notch customer service and easy-to-use banking options. Whether you're a seasoned pro or a casual player, Joe Fortune has something for everyone. So why wait? Sign up today and start spinning those reels!
Play Pokies & Claim Your Welcome Bonus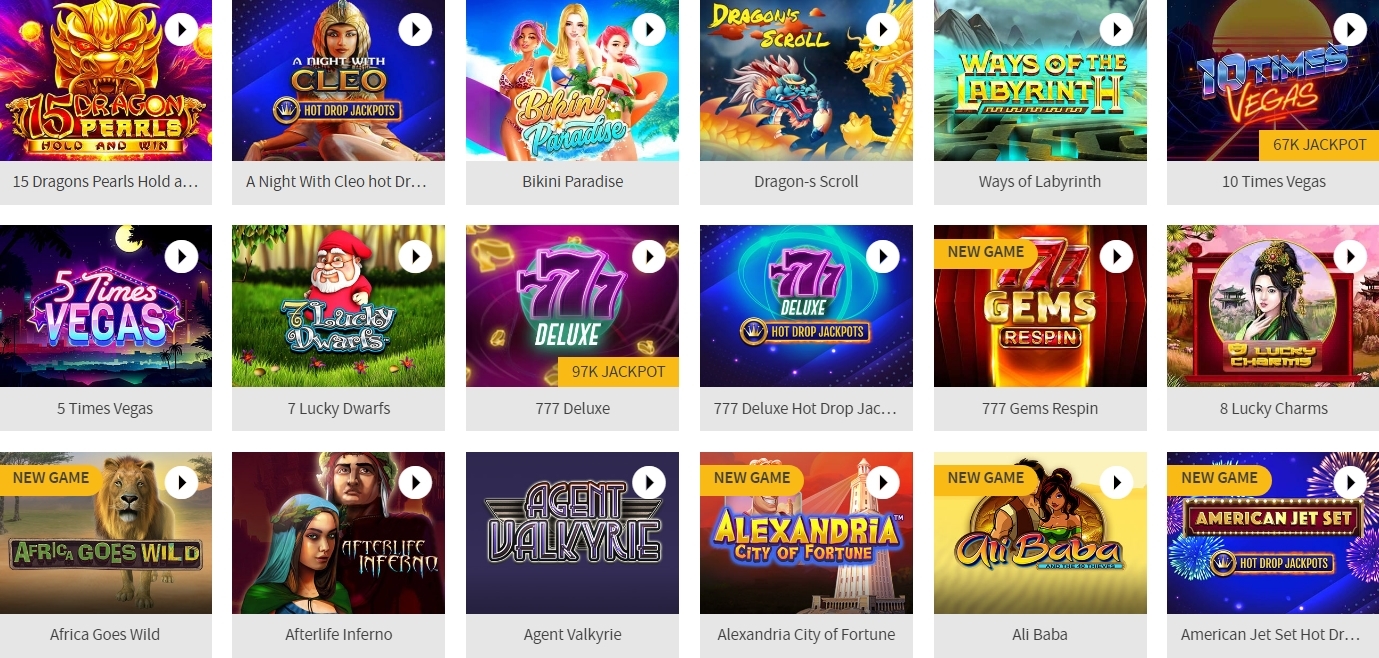 You've seen them: all of those brilliant colours and concepts and themes and endless possibilities. You kept scrolling. The big, laser light show of colours hit dance party levels as you rolled that baby all the way down the A-Z to the very last Z. You went back up to the top and took that rollercoaster straight back down again, whirling through a fireworks display above a silent rave. And you'd have buckled up again, if you weren't so dizzy.
The exhaustive list of online pokies available at Joe's will do that to you. That's why you must be this tall to ride.
There are hundreds of them. Hundreds! And every last one of these very real online pokies is available for you to play now.
Where on Joe's green earth does a young sprite begin?
Do you choose a 5-reel pokie with more features and paylines? Or will your heart be stolen by a 3-reel pokie for after work chillaxing? Are you planning to knock it out of the park with a progressive jackpot pokie, or are you content with bigger, less frequent wins with a 3-reeler?
Let's give you a glimpse into the best online pokies at Joe Fortune, all of which float around waiting to be plucked off at your disposal, which means you have the power to decide.
While the prizes are utterly show-stopping, the way to kickstart your session is easier than ever. It's a two-stepper: 1. Make a deposit 2. Play. Don't believe me? I'll bet you $5,000. I'm serious. You get five grand if you're right. If I'm right, you get five grand. Do I look like I'm joking? That's my online pokies Welcome Package, and there's an extended family full of bonuses just like it.
You can meet them by the time we're done.
Fill 'er up with betting fuel, put the pedal to the metal and we'll fly through pokies online like a billionaire space rocket. Rockin' it all the way to payday.

What online pokies can you play at Joe Fortune?
Time to get in touch with your pokie sensibilities. How are they feeling, captain?
Are you feeling adventurous? Then slap on your cowboy hat and get ready to play. Golden Buffalo is a journey through a deep red canyon over 4,096 ways to hunt down a buffalo of gold.
If you're revved up like a deuce, then maybe it's peace and tranquillity that you're after. In that case, set your sights on mystical games like Mythic Wolf and Fairy Wins. (Yes, my friend; fairies do win.)
Or experience a blast from the past with the cashola classics like Instant Inferno or 10 Times Vegas.
You can even have special adult time with a stunning Egyptian Pharaoh in A Night With Cleo. In a demanding world, she'll help you keep abreast of things.
Why should you play online pokies at Joe Fortune?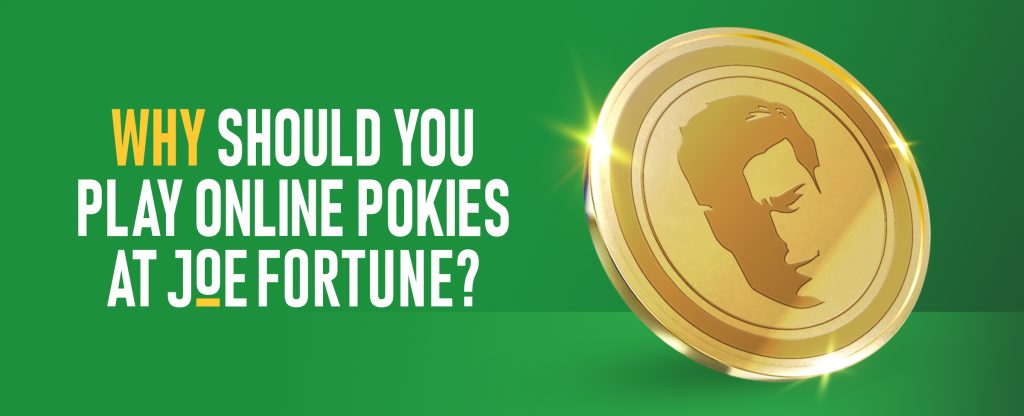 Online pokies are the new world of pokies. Sure, land-based pokies will always have a special place in our hearts, as well as our RSLs, but they'll never be as… anything… as online slots. I'd write you a list, but you'd abandon it after item twelve for the actual pokies I'm talking about.
Online pokies are available 24/7, and an online casino like Joe's offers actual cash benefits and perks which is something no land-based pokie casino could ever dream of. And Joe's comes fully assembled with a dashing figurehead, and he's always available to help, too. Day, night, rain, hail or shine. Joe Fortune: The RACV Roadside Assistance of online pokies.
Hundreds of Games
There are hundreds of pokies alone, and a good deal more games beyond that. I'm hoarding table games, specialty games, and even games with a live human dealer over video. All here, they are, all stacked up with cold, hard, cash.
Quick Deposits and Withdrawals
Get in, get down and get winning. It's the kind of motto you can build an empire from, and particularly lends itself to a Tik Tok dance name, which is a marketer's dream if I can nail the choreography.
That's why I've made it as easy and as fast as possible to deposit and play as well as to withdraw and get paid (and when you use crypto, your transaction could be over quicker than you can say "that feels nice").
Crypto Casino
Joe's is a crypto casino which means you can deposit and withdraw with any supported crypto. It only takes a few minutes to set up a digital wallet and you benefit from the fastest transactions forever.
Refer a Friend Bonus
Once you get a taste of Joe's, you'll want to spread the word. For every friend that signs up and makes a successful deposit, I give you each up to $75 as a bonus.
Promotions & Bonuses
That's not all the free money! You can get your pokie paws on even more bonuses like the Welcome Package for $5,000, the Weekly Deposit Bonus of up to $150 each week, and extensive cash back via my Loyalty Program.
Top-Notch Security
In case you were ever in doubt, just take a look at that little padlock at the top left of the URL. That's a Secure Socket Layer (SSL), and it means your information is protected by layers of encryption. I got your back.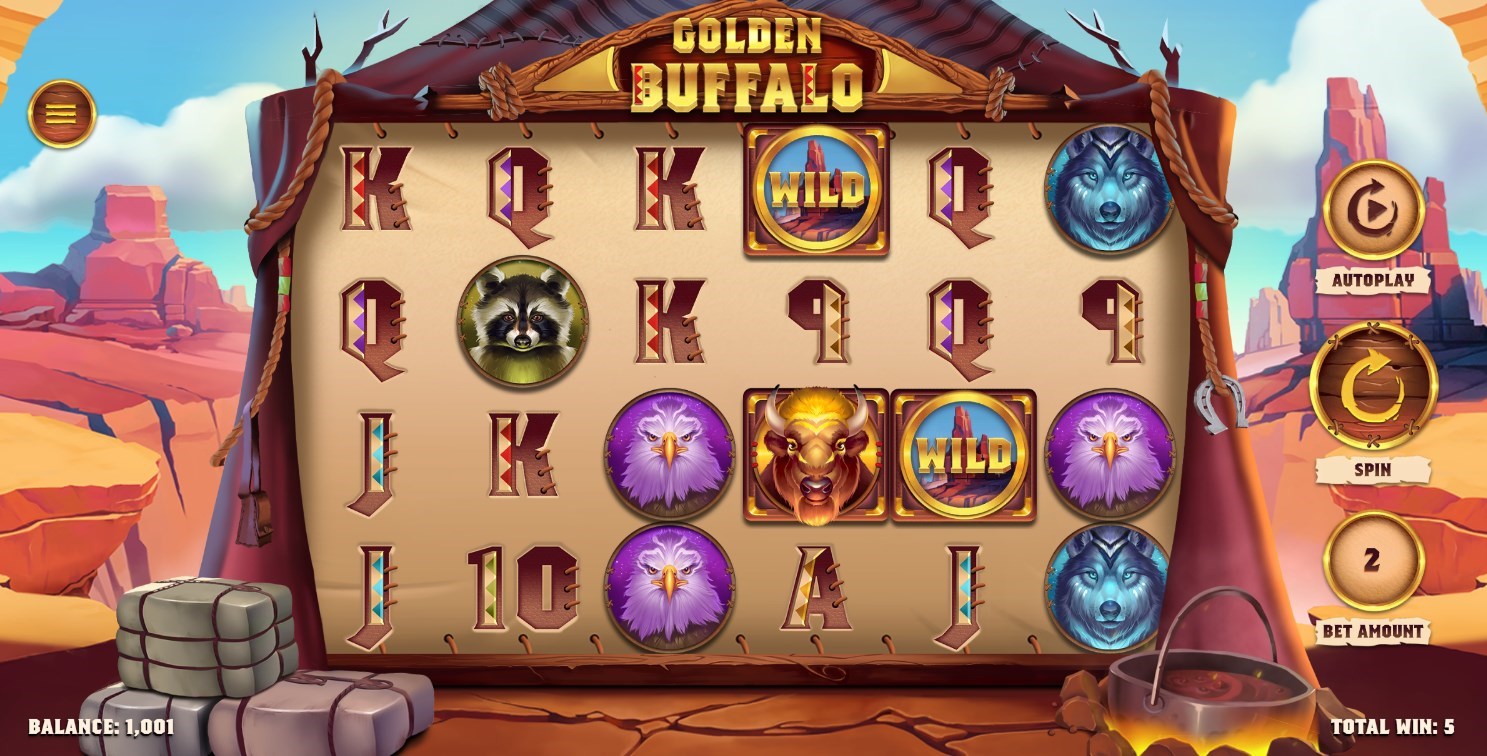 Online Gambling in Australia
Embracing the thrill of online gambling in Australia is like embarking on a wild adventure that spans from the lively streets of Perth to the bustling neighborhoods of Penrith, and even to the far reaches of Puckapunyal.
Whether you find yourself amidst the fiery hues of the outback or basking in the sun-kissed beaches, or perhaps lost in the urban sprawl or the middle of nowhere, fear not! The absolute crème de la crème of online gambling experiences in Australia beckons you at every moment. Just fire up your trusty desktop or grab hold of your mobile companion (don't forget to give it a good cleaning), and let Joe accompany you on your virtual escapades, courtesy of the glorious realm of Australian online gambling. Prepare yourself for an electrifying assortment of thrilling games that will leave you on the edge of your seat, while the prospect of grabbing some impressive wins adds an extra dash of excitement to your day. So, strap yourself in and get ready to embark on a gambling extravaganza that will make your trousers tremble with delight.
Payment Methods for Online Pokies
Alright, let's shift the spotlight to the incredible realm of payment methods tailored for online pokies. It's time to unveil a payment paradise, where convenience and flexibility reign supreme.
Listen up, mate, because this is crystal clear: when it comes to these remarkable pokies I've been raving about, you need the right arsenal of payment methods to fuel your adventure. No monopoly money or pretending here (except for a little practice play to get your bearings).
Let me break it down for you: every single game you lay your eyes upon in this electrifying collection is designed for real money action. That means you can unleash the power of your cold, hard cash, deposit with ease, place bets like a seasoned pro, and stand the chance to win impressive sums in return. It's like a captivating game of chance, mate, and trust me when I say it's absolutely brilliant.
But hold on, there's more excitement to come. Picture this: certain online pokies offer a range of payment methods that deliver instant payouts. Can you believe it, Joe? That means when the stars align and fortune smiles upon you, your winnings are immediately credited to your account balance. No waiting around, my friend—whoomp, there it is, ready for you to enjoy!
Now, let's talk about the variety at your disposal. Brace yourself for a wave of convenience and progress. We've got all the transaction options you could dream of: from your reliable credit card to the seamless PayID system, the simplicity of Neosurf, and the sheer power of cryptocurrencies. Take your pick, my friend, and experience lightning-fast transactions, hassle-free deposits, and withdrawals that'll make your head spin.
With these diverse payment methods for online pokies, we've taken the hassle out of your journey. So go ahead, choose the method that suits you best, and dive headfirst into the exhilarating world of online pokies. It's time to fuel your adventure, enjoy the thrill, and reap the rewards like a true champion. Get ready to make every transaction count and embrace the winning possibilities that lie within your grasp.
Pokies Guide
If it all sounds a bit overwhelming, what with the hundreds of games and epic jackpots and all, don't worry one bit. I've got a special online pokies guide  precisely for this reason.
This pokies guide, written by accomplished novelist and literary genius Joe Fortune (it's considered one of his seminal works), explains in more detail exactly what pokies are and how you can play and win 'em. It also goes over the legality and safety of online pokies in Australia. Spoiler alert: it's legal and it's safe. In fact, you'll see why Joe's is the safest online casino in this wide, brown land.
I'll always have answers when you have questions. Hit me up sometime.
Types of Pokies
I'm packing more types of pokies into my online oasis than you can calculate on a big, scientific calculator. Allow me to help you decipher each kind.
Mobile Slots
Want to know a little-known fact? Every game at Joe's can be played on mobile. All you have to do is open a game on your phone's browser. No app downloads necessary.
5-reel Pokies
5-reel pokies like Cat Kingdom and CaiShen's Fortune typically have more paylines, more elaborate animations, and more features available in the base game.
3-reel Pokies
Games like 10 Times Wins, Genie's Gifts, and Fa Fa Fa have a wonderfully simple game design with only 3 reels. They focus on the prizes instead of the complicated features.
Video Pokies
Atlantic Treasures and Goodfishes are video pokies that follow a storyline with lively animations. These might even throw in an opening video to set the scene. Move over, Lion King. There's a new kid in town, and he pays cash.
3D Slots
If you want to literally be in the game, then 3D slots like Mythic Wolf open up another dimension of A-grade animations for you to explore. Not literally literally. Just in the dramatic sense. I know because I literally finished school.
Progressive Jackpot Pokies
Progressive jackpot pokies have progressive jackpots (ya don't say, Joe) that grow with each wager. They can reach up into the hundreds of thousands of AUD, like in the case of 777 Deluxe, or even the literal millions like with Shopping Spree. That's in the dramatic sense AND the literal sense. Millions!
243 Ways Pokies
Some types of pokies have one payline. Some have 10. And some have 243. With those pokies, there are 243 ways in which you can land matching symbols and get a win. Gongxi Facai is the Chinese god of wealth and my right-hand man, and he can show you how it's done. Unfortunately, he still won't take my orders to spill the cash on demand. I'm still trying to butter him up.
Online Slots Bonus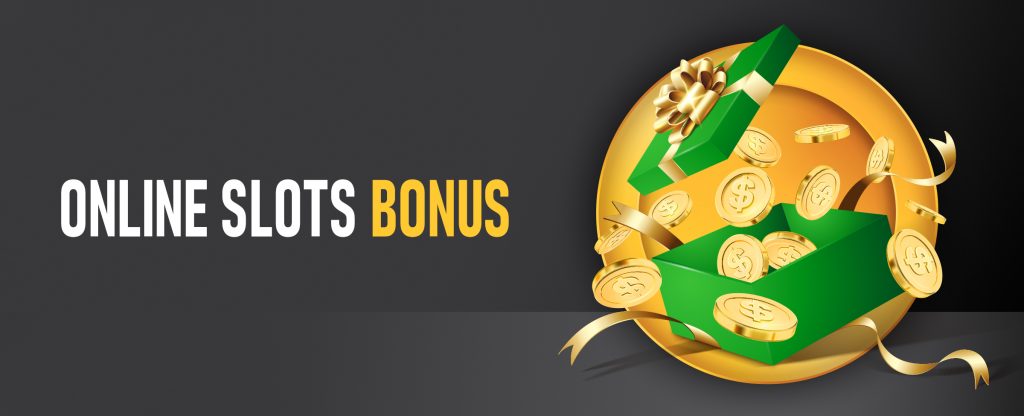 If there's one thing I will always advise my valued patrons, it's to keep a roll of duct tape handy. If you've got time for another pearl of wisdom, may I suggest you play pokies that feature an online slots bonus. That's almost a no-brainer, since the vast majority of games at Joe's have some kind of online slots bonus.
What am I on about? It might be a free spins round where the game plays itself for free, and you win any prizes that appear from those free spins. If it's a great game like Mystic Elements, you could even retrigger those free spins again and again (up to 150 times in this game).
Or your slots online with a bonus could have a bonus round that's triggered by landing the correct set of symbols. You could play an interactive game, a guessing game, or any other number of activities to reveal a special prize just for your good self. You are only limited by the imaginations of the gamemakers, and they're pretty damned imaginative.
Of course, you could use the ultimate cheat code and play online pokies with signup bonuses. At Joe Fortune, you can waltz on in and help yourself to a $5,000 Welcome Package, ripe for the picking. Put that in your pocket after you make your first few deposits at Joe's, and use it directly in a pokie game of your choice in the form of free spins.
FAQ
What are the best online pokies games?
That depends on your style, mood, and bankroll for that day. Most of my players, diverse though they are, love playing progressive jackpot pokies because of the potential for massive jackpot wins. You'll find them in games like A Night With Cleo and 777 Deluxe.
What are the deposit and withdrawal options for online pokies?
For deposits, you can use a credit card, Flexepin, Neosurf, or any supported crypto like Bitcoin, Bitcoin Cash, Bitcoin SV, Ethereum, USD Tether, or Litecoin. For withdrawals, you can get your money via a bank wire, check by courier, Bitcoin, Bitcoin Cash, Bitcoin SV, Ethereum, USD Tether, or Litecoin.