A March Made in Heaven: The Best New Games at Joe's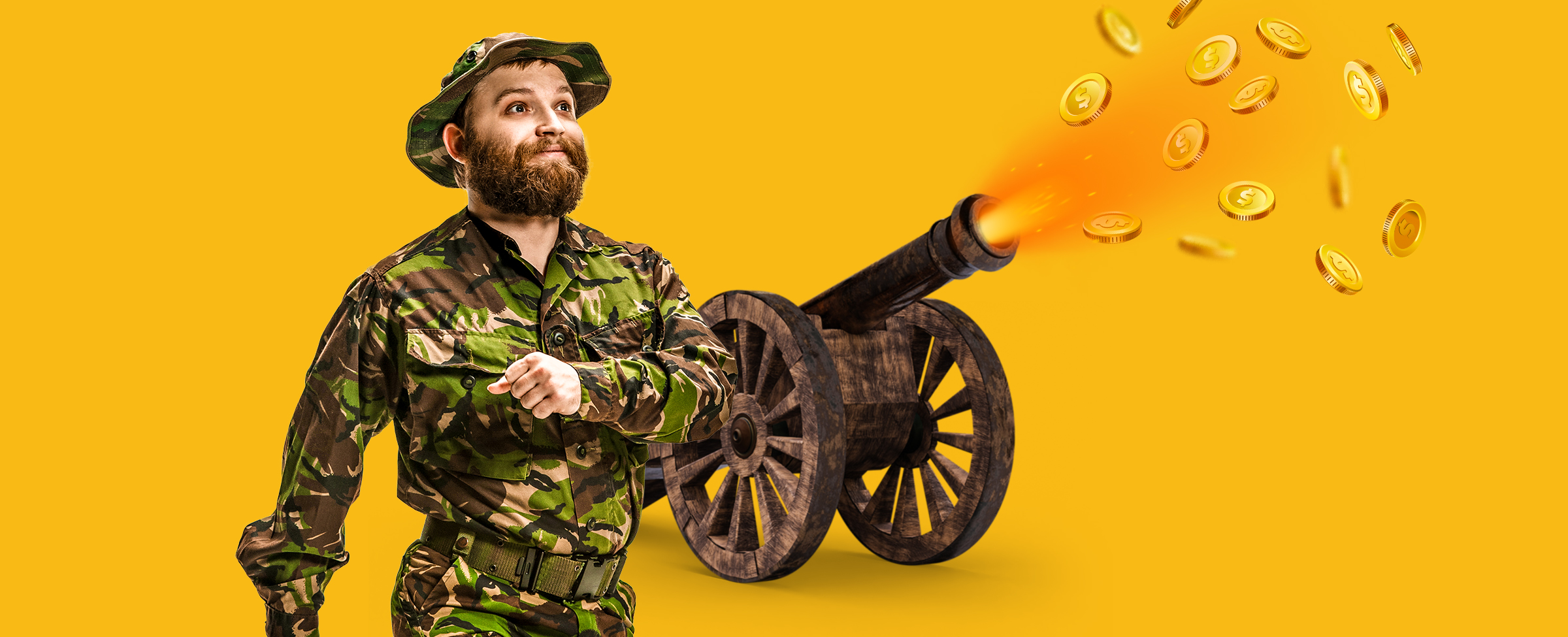 How are we already three months into the year? Time marches on, as they say.
Welcome back, fine patron, to yet another wrap-up of the best brand-new pokies at Joe's.
This month I have more new pokies to rave about than ever before. I simply couldn't narrow it down… it's too hard to play favourites when it means leaving so many other worthy contenders out of the limelight.
Despite the challenge, I've managed to do some heavy playing (not to be confused with heavy lifting, or heavy petting for that matter) and come to a decision on which new online pokies to highlight.
For some, it was because of the theme. For others, it was the features. And in some cases, it was just because it felt right. Either way, these brand-spanking new games are just the ticket to get you livened up and marching to the beat of a new drum for this month.
Are you ready to see which incredible new pokies made the grade?
Good stuff. Let's get marching then!
Crypto Gold
It's no secret that Joe's is a fan of crypto. Oh, what's that? You want me to say it again? No problem!
Joe's is a crypto casino. That means you can quickly and safely deposit in crypto, play in AUD, then withdraw in crypto, which means you see your payouts faster. Setting up a wallet only takes a few minutes, and only needs to be done once.
Someone who knows all about this is John, a Bitcoin investor and the main character in today's first pokie off the ranks, Crypto Gold.
John found some major success with Bitcoin, but his evil ex-assistant stole the chip that gives him access to his wealth. He needs help to find it.
Step up to the challenge and you'll have 6 reels and 6 rows with 46,656 ways to track it down. During your sleuthing, you'll have to navigate through cascading reels, a free spins round with progressive multipliers, and expanding Wilds.
If you succeed and John gets his chip back, he'll reward you with a prize of up to 100,000x your stake. Plus a long and unprompted monologue at a dinner party about the virtues of crypto and Web3. Only joking about that second bit – that'd be me, not him.
Book Of Eon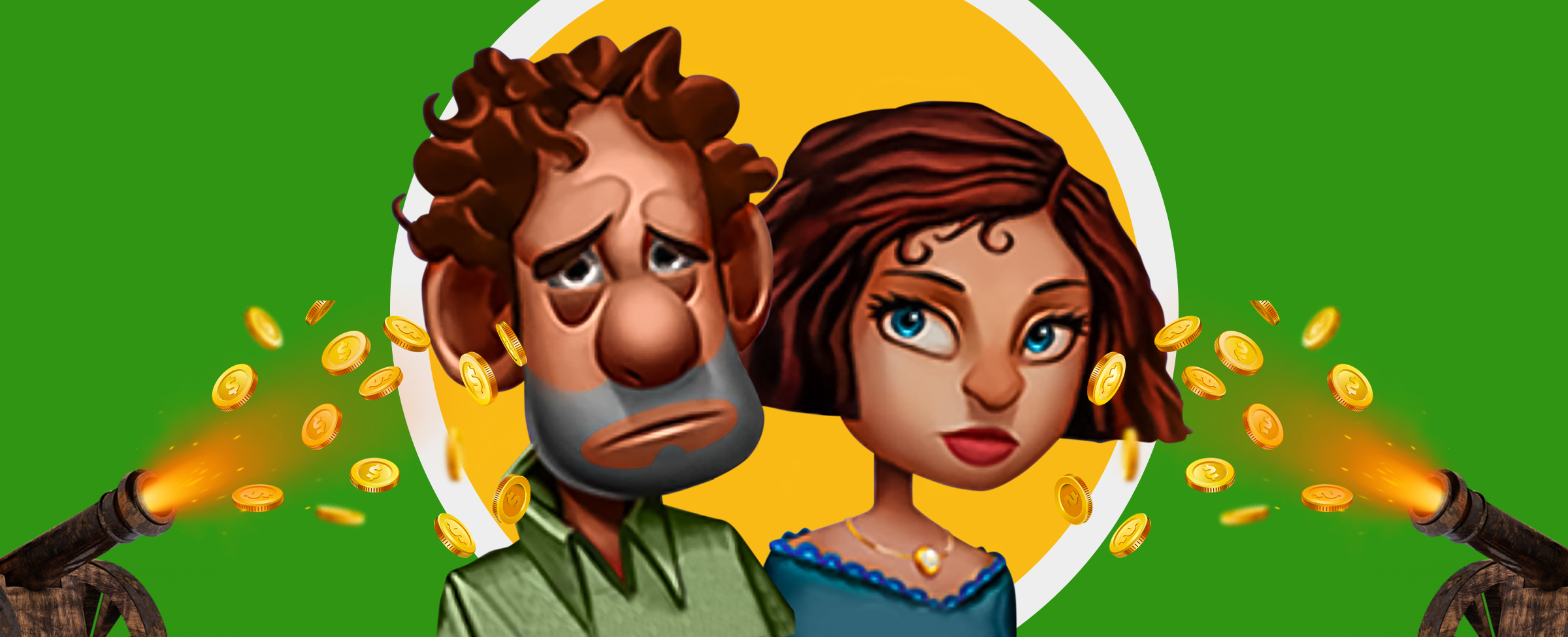 If you haven't read a book in a while, the Book of Eon is a cracking way to get back into it. It's not really an airport paperback though, as you'll soon find out.
Before you get the book, you'll have to meet your reading mates. There's a nice young lady and a scruffy young lad. The former seems a bit "over it". Not sure what about, but I have an inkling that it has something to do with the latter, who looks like he slept in his car last night.
Anyway, back to the game: the three of you are exploring a haunted mansion, complete with organ music like from an old school horror film. But you'd better watch out, because your little trio aren't alone. There's a witch floating around, along with a potion bottle filled with what could either be poison or the elixir of life. Best not to find out.
Everyone's on the hunt for this book. Why? Well, because it just so happens to be the Wild and the scatter. Yes, the Wild doubles as the scatter! No wonder it's such a popular book. And if you land three, you get to play a free spins round with a random expanding symbol.
If you'd rather skip the hunt and go straight for the gold, you can always try the gamble feature after any winning spin, to go double or nothing on the next.
Galapagos Islands
On September 15, 1835, the HMS Beagle, led by none other than Charles Darwin, reached the sandy shores of the Galapagos Islands.
The islands were teeming with unique and precious life, the discovery of which inspired Darwin to create his theory of evolution by natural selection. This is, for those of you who wagged out of biology class, the basis of our entire understanding of life on Earth.
Little did Darwin know, however, that over 188 years later, his life's work would also be the inspiration for unique and precious wealth inside the Galapagos Islands pokie. I'm sure he would've been stoked to know.
In this pokie, you'll don the wide-brimmed hat of an explorer and come face to face with rare tortoises, iguanas, birds, and seals that represent a time when life on the planet was just getting started. You'll have splashing Wilds, navigation scatters, 1,024 ways to win, and a randomly triggered free spins feature.
In a true evolution of slots, you can take your winnings and head to Hot Drop Jackpots when you're done with these. That way you can spin for three must-drop jackpots, which have to trigger every hour, every day, and for one – the Super Jackpot, by the time it reaches $300K.
Spin Circus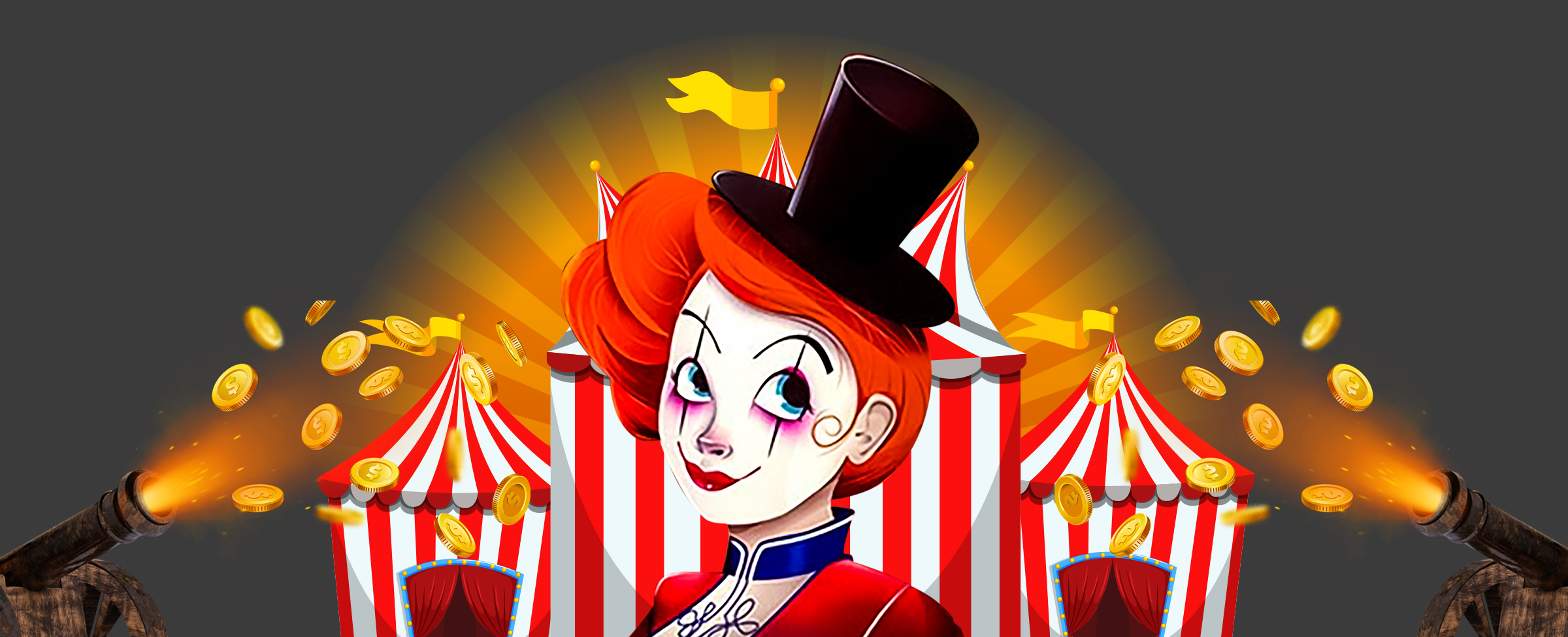 Ever been fed up with your job, your school, your life, and you thought, ya know what? I'm just gonna pack it up and run away with the circus!
If so, great news – now's your chance!
Spin Circus is currently recruiting new performers. Qualified candidates will be athletic, punctual, and outgoing. Bonus points if you have a visible physical deformity and a personality that makes others slightly uncomfortable with your presence in a group. Apparently I was overqualified for the role.
If hired, you'll travel and perform with a clown, a fortune teller, and a strongman. Everyone brings a special skill-set to the table, but the clown is a real class act. There's none of your typical slapstick clownery with horns and tiny cars. No, this clown inspires more Ooohs and Aaahs as an expanding Wild that can cover reels 2, 3, and 4, which then triggers a re-spin.
Best of all, each performer is very well-rounded, which is why this pokie pays out from both ways over 10 paylines. And as any casino ringleader will tell you, that's a great way to win at online pokies.
Joker's Treasure
Speaking of clowns… The Joker in Joker's Treasure probably wouldn't appreciate being called a clown. He's all business.
Taking place on an old-school-style slot machine but expanded to fit five reels and three rows, this game feels like a pokie extension of video poker. There's a similar paytable laid out on top which displays the value of matching up each symbol on a payline. Much like the paytable of winning poker hands in a game like Jacks or Better or Joker Poker.
The joker himself pays the highest when you land five. The bonus symbol is next, followed by the trombone and joker playing card.
The best part about this pokie is that you can play it on rapid spin. The reels do more of a burst than a spin, spurting out wins faster than Bozo getting shot out of a cannon.
Any visit to the circus is better with a friend. With my refer a friend bonus offer, I'll give each of you up to $75, simply for bringing a mate. No joke.
I couldn't be any more proud to present to you these new online pokies. There's all manner of fresh ways to spin and win, from the circus to the haunted mansion to the most exotic island in the world.
You won't have to jump through any hoops to reach these pokies. Just login to your account, make a deposit, and you'll be marching up to collect your payout before you know it!