2023: What's In It For Me?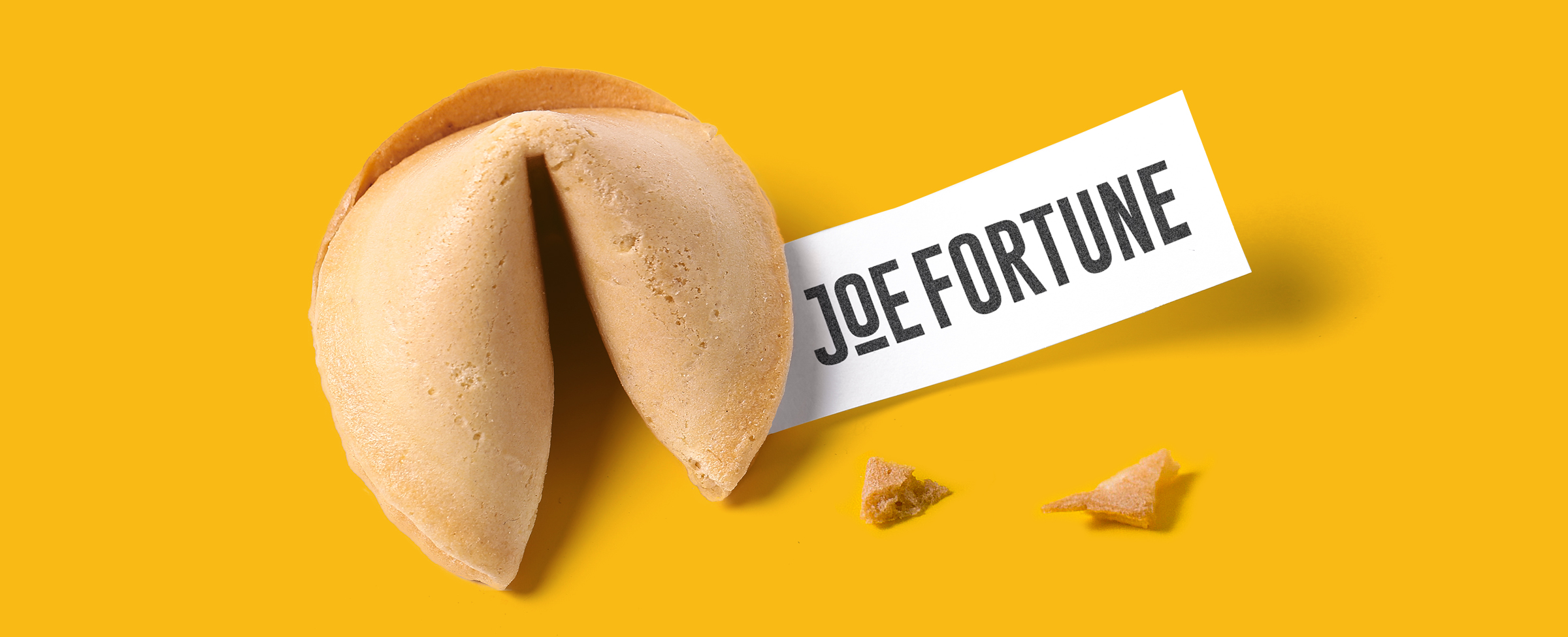 Let's figure out what sort of year you're in for, whaddya say?
You know how this works: I ask the questions and you give the answers. Then we feed your responses through a pasta machine, a top-secret AI content analyser, and then run them past my mate's Aunty Ruth who reckons she sees angels, and come back with a spot-on prediction of how 2023 is going to treat you.
Well, almost. We'll just tally up your results and work out where you sit. But that doesn't sound half as epic, does it?
Either way, I've got the feeling it's going to be an eventful 2023 at Joe Fortune Casino, and for you. It's going to be one that goes down in the history books as one of the best ones yet. You just won't know why until you take the quiz.
So let's dive in and see what's in store for you in 2023.
1. What's been the best moment of 2023 so far?
That New Year's Day greasy fry-up, for sure. Nothing is more photo-worthy than a proper all-day brekkie, replete with hash browns and a pile of buttery fried mushrooms.
Going back to work with a refreshed pep in my step and tickets to a show on the weekend.
Getting reacquainted with my hobbies, especially the ol' bug collection. I never did find that final rhinoceros beetle.
Being the 100th customer and scoring a free meal at my new local Mexican joint. What a fabulous stroke of luck.
2. What pokie theme would make you sprint into 2023 screaming like a banshee high on life?
Cultural and exotic symbols and characters that inspire conversation.
Lush and luxe. I'm hoping to win big, so I might as well have a theme that's as luxurious as I feel.
Is there anything else to truly motivate anyone, really?
Something with superheroes, but more like Thor: Love and Thunder and less like DC League of Super-Pets.
3. What was the bravest thing you did in 2022?
Danced to Britney Spears on the metro for spare change. #britney!
Attempted to rush the stage during The Strokes concert in Sydney… too bad the security weren't as excited as I was.
Does pulling a blatantly false sickie count? I have so many responsibilities these days that it feels like an act of valour to take time for myself.
Ran into traffic to pick up a lost kitten. Nearly got hit by a dual-cab ute, too.
4. How important are free spins to you in a pokie?
Super important – especially when they're accompanied by multipliers.
Definitely love them, but I prefer to let the jackpots do the talking.
I can't imagine spinning without them; they're the most classic feature.
Very important, especially if they're involved in another elaborate feature.
5. How's your savings account looking at the moment?
It's seen better days, which is why I've been relying on more creative ways of entertaining myself lately.
I must say I'm in pretty good shape, money-wise. Plenty to dip into for a good night out with a new outfit.
2022 had some unexpected expenses so it's a bit dwindled for now. Better hold off on that scuba-diving trip to Fiji until funds build back up.
Good as always! I've never even seen the inside of a Centrelink office.
Results: You'll…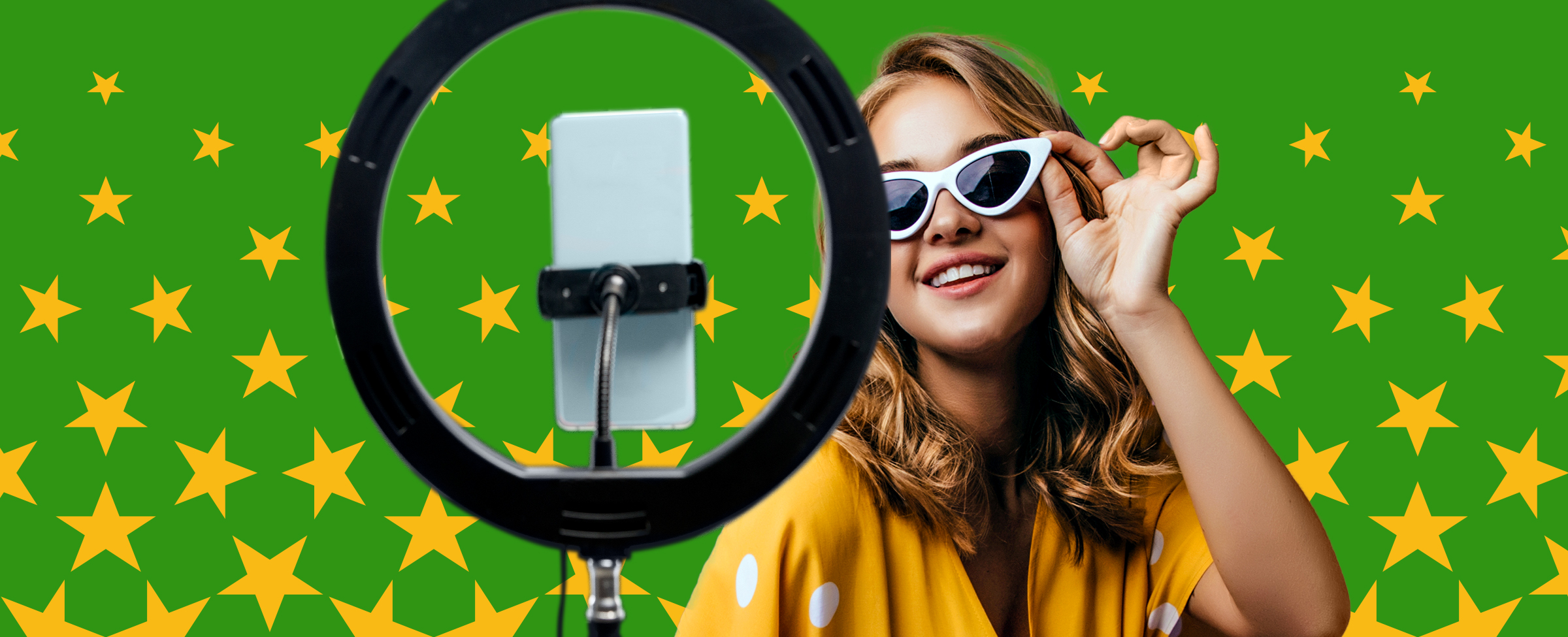 Mostly A: Become Accidentally Famous On TikTok
Move over, internet! Your newest mini-celeb is coming through! You're an active one, that's for sure, and with all the cell phones floating around with cameras a tap away, something you do is just bound to end up on everyone's feed. Read on to learn more.
Mostly B: Meet Your Favourite Music Artist
You love going out and painting the town red, especially when there's a good band in town. You've tried rubbing elbows with the rich and famous before, and something tells me that 2023 will be the year you finally get it done. Read on to learn more.
Mostly C: Finally Finish That Project You Started In 2015
It's been neglected for years, but not forgotten. 2023 is the year when you tie up loose ends and finish up old creative pursuits that grabbed your attention a while back, but faded away with the time. It's the Re-New Year for you! Read on to learn more.
Mostly D: Heroically Save Someone's Life
As they say, not all heroes wear capes, and you just might be wearing a Hawaiian shirt and thongs when you miraculously swoop in and tackle someone out of the way just before a piano falls on their head. Get the newspapers ready! Read on to learn more.
Share on Social
Well, that was fun now, wasn't it?
Are we going to see your face on TikTok in the newest trend in 2023, hear stories of your surprise (or perhaps carefully orchestrated) meeting with a celeb, witness the final result of your abandoned knit sweater from 2015, or hear about you in the local news for saving someone's life?
Whatever the answers to your questions have revealed, let the world know on our social pages, and see who else you might run into while you're creating a new hashtag or putting your arm around Post Malone.
More About…
Become Accidentally Famous On TikTok
You know how to live it up with just about anything and anyone, creating photo- and video-perfect moments without even realising it. As the year goes on in 2023, there's a good chance one of your hijinks will be seen by someone wielding a phone in "record" mode, and you'll end up on the internet, forever etched in the collective consciousness.
Hopefully, it's as the guy or gal that randomly outdanced a group of breakdancing teenagers, and not the person that's demanding to speak to the manager in a freshly trimmed bob-cut.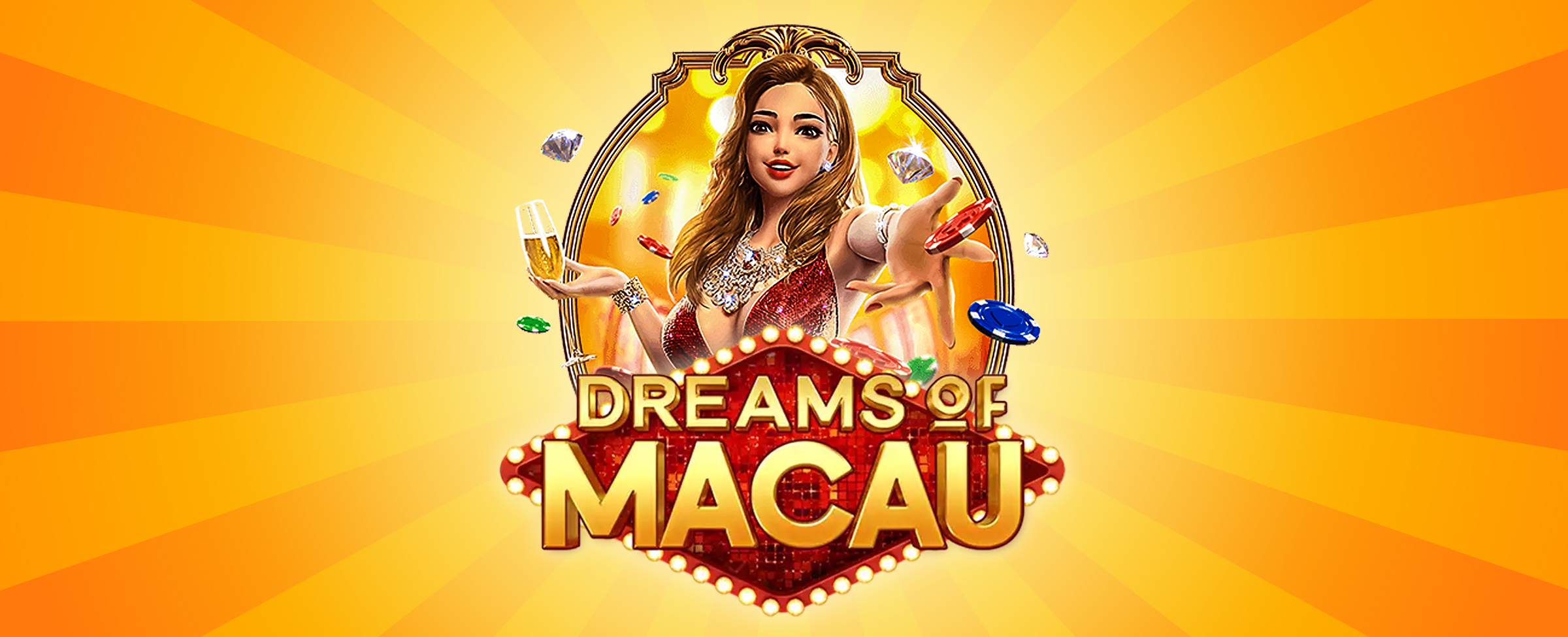 Or maybe, just maybe, you become famous for hitting it big in one of Australia's best casinos or even inside a game like Dreams of Macau. TikTok will totally blow up when it gets a load of you with your cascading symbols and 15 free spins with increasing multipliers.
Meet Your Favourite Music Artist
You certainly won't be holding back on hitting the town to see some shows in 2023. Since you'll be around the music scene and looking fly AF, there's as good a chance as any you'll run into an artist that's in town, but only as long as you can play it cool.
Maybe you'll pretend to be a member of the crew and make it backstage to meet Drake, or casually run into Taylor Swift a few days before her gig while you're at the supermarket browsing for cheese.
If you want the best chance, however, to run into your favourite band member, you'd better pack a bag and step inside the party and the pokie to be in in 2023: American Jet Set Hot Drop Jackpots. It's rich, it's prestigious, and anyone who's anyone is there to spin for one of three Hot Drop Jackpots that must trigger at key times throughout the day.
Finally Finish That Project You Started In 2015
Busy types like you might reach a point this year where you realise that revisiting old hobbies is easier than starting something new. You know, like that wooden spoon you were learning to whittle or that novel you started back in the year when books with the word "Girl" in the title were all the rage.
Old unfinished projects are like the low-hanging fruit of entertainment and relaxation, and you're just the sort of person who loves an opportunity that's nicely within arm's reach.
Since your arm is already out there, you might as well grab the pokie by the same name, too. The Low Hanging Fruit pokie squirts out prize opportunities on practically every spin, including a cash grab bonus with clickable symbols for a prize.
Just don't forget to refer a friend, too, and that way I'll give you each up to $75 to use towards the game. Free money for practically nothing – that's the lowest-hanging fruit there is!
Heroically Save Someone's Life
You always seem to be in the right place at the right time, so it's a person just like you who would be the first to spot an emergency and jump in to help before anyone else even registers what's going on.
Maybe you'll rescue a kid from going under the waves at the Gold Coast or perform the Heimlich at a food stall on some guy who's managed to lodge a piece of cheese kransky in his throat. Either way, we just might be seeing your name in the newspapers by the time the year is done.
In fact, it sounds like you'll fit right in with Heroes: Rise of the Legend where you collect hero symbols to win one of four Hero Bonuses. And like the hero you are, if you play it through Bitcoin gambling, your deposits and withdrawals will be faster, too, plus it only takes 5 minutes to open an exchange wallet. No sweat for a brave paladin such as yourself.