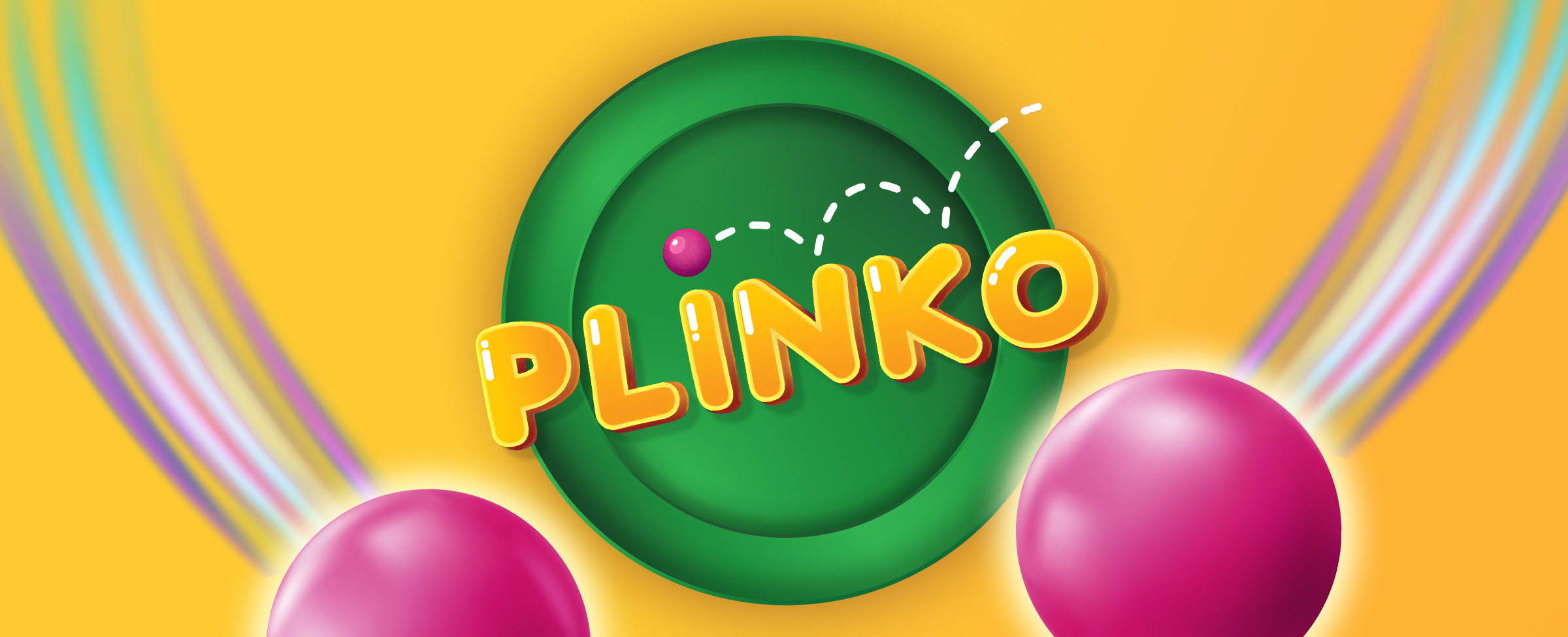 Before I adopted this fine specimen into my brood and loved it like it was my own, I said to the game hustler, what on god's green earth is Plinko, and why should I keep extending my home and my heart for more pokies when I'm already putting the Duggars to shame?
And that, my friend, is when I was retraumatised by The Price Is Right. You might also be unlucky enough to remember its hysterical contestants, and that bottom-of-the-barrel host, Larry Emdur (just one in a much larger cohort of talentless Aussie TV game show hosts of the day). But, turns out it had one redeeming feature.
I might've been less passionate in my loathing for that 5pm torture session had I have witnessed the satisfying "plink, plink, plink" sound of a disc on its way to a measly prize pocket, riding gravity as a bunch of dowels bumped it around for a bit. This fancy little segment lent its name to my newest member of the Joe Fortune pokie family: Plinko.
Like all good resurrections, Plinko shook off the stench of the game show grave, bounced back in all its former glory and then some, got a sleek makeover and left its 90s shoulder pads alongside a Big W toaster (it's $61, Larry), packed itself full of serious cash and cried out: come oooon down.
And so I did. The price was right. And it'll be right for you, too when you make a bet, drop in the shiny ball, and watch it plink towards a multiplier prize: anywhere from 0.2x to 1,000x your bet. Not an outdoor umbrella or cordless drill in sight.
Come meet my dear Plinko.
It's easy, it's fun, and it's yet another major money-maker at your favourite casino online: Joe Fortune Casino. It's my favourite, too.
How to Play Plinko at Joe's!
The moment arrives. The host calls your name.
You rush through the stands doing an awkward half-dance-half-run while high-fiving the audience members along the way. You nearly trip on a step but you turn it into another questionable happy dance while a kind old lady helps you up. You're off to a great start.
Now let's go over the rules. Someone get me my teleprompter.
In Plinko online, you make a bet from $1.00 to $100.00. You hit "Play" and a ball drops into a pyramid board made up of offset rows. The ball "plinks" through the rows, bouncing off the pegs like a pinball machine until it reaches the bottom and settles into a pocket with a number. Whichever number it lands on represents the amount of multipliers you'll be awarded.
Rows
You can select the number of rows on the pyramid from 8 to 16. The more rows you play with, the higher your multipliers can reach. They go from the smallest in the centre to the largest growing out towards the sides.
Risk
Here's what makes Plinko special.
Not only can you adjust your bet size and the number of rows, but you can also adjust your level of risk.
Low risk: For example, on a setting of 12 rows on low risk the multipliers range from 0.5x to 10x with more or less even gaps in between. So you either win good or pretty good, but never
Normal risk: On a setting of 12 rows the multipliers range from 0.3x to 33x, but the gaps are slightly bigger. So now you can either win good, or really
High risk: This setting has a bigger range of multipliers but with much wider gaps between them. Your wins can range from lunch is on me to take this job and shove it.
And that's the whole idea.
Now, this is a good segue to give you another tip. If you like games with massive winning potential on timer, then pick up your belongings and check into hotel Hot Drop Jackpots. There's even a super, Super jackpot that'll offload anywhere up to $300K, and two more that'll fall and scare the bejesus out of the players who catch it before the timer hits zero. The closer you get to the 00:00:00 mark on the timer, the higher your odds are of winning. In fact, let's pitch these games to Channel 7. (Nah, let's keep it for ourselves.)
Payouts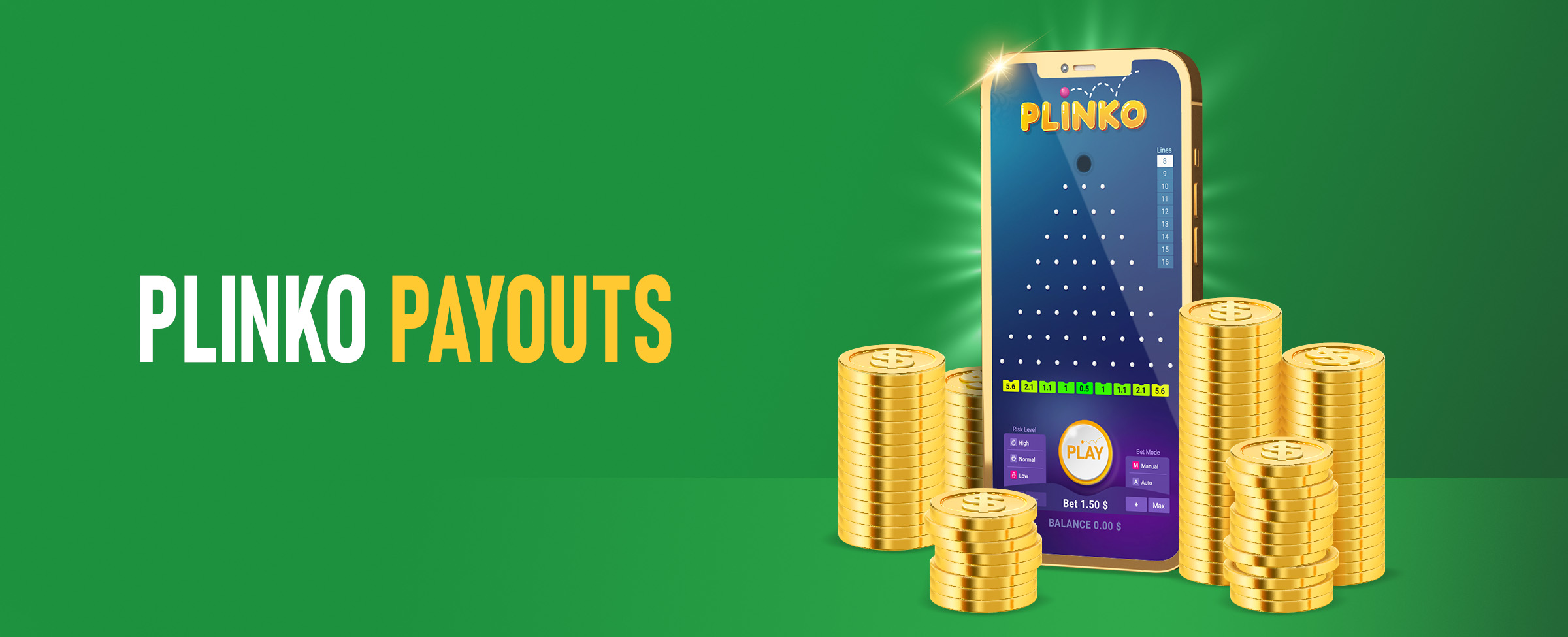 Online Plinko's RTP ranges anywhere from 98.91% to 99.16% depending on how you bet and the number of rows and risk level you select. That's a better RTP than most pokies!
If you're playing on 8 rows on the lowest risk, your multipliers reach up to 5.6x. Pretty good, but not the best. 10 rows on normal risk reach multipliers up to 22x. That's a bit better. 12 rows on high risk reach up to 170x, and 16 rows on the highest risk can award you up to 1,000x. Now we're talking. And that's the highest win in the game.
Joe's Pro Tip
The best way to win at Plinko is to play gradually. Don't scream. Don't kiss the host. Instead, stake about 2.5% of your bankroll on a low-row and low-risk game, and keep that up until the betting portion of your bankroll is healthy enough to raise the stakes, rows, and risk.
Before you even do that, be sure to grab a referral bonus. If a friend of yours signs up and makes a successful deposit at Joe's, I'll give each of you up to $75. Nothing more than a thank you.
Joe's Final Thoughts: Who should play Plinko?
While "Plinko" sounds like a kids' board game, the pokie game is made of different stuff. The money is real, for starters, and can reach figures that should make those hyperventilating contestants who screamed over a thousand bucks feel an appropriate amount of regret.
But that doesn't answer my own question, does it? Alrighty. This is a game for players who are savvy with a betting strategy. If you're into Craps or Roulette, you and Plinko will get along great. You've got to love a long game with the idea of slowly building up a bankroll to raise the risk and bet on something big. Or just a big dose of nostalgia, at your own risk.
If you get your tales from the crypto (another throwback there for the pre-millennials), play Pinko the most lucrative way: Bitcoins gambling. It takes just a few minutes to set up a digital wallet, then your transactions are faster, safer, and more convenient than your bank card. *Insert reassuring grin here.
Games Joe Recommends Games That Are Similar to Plinko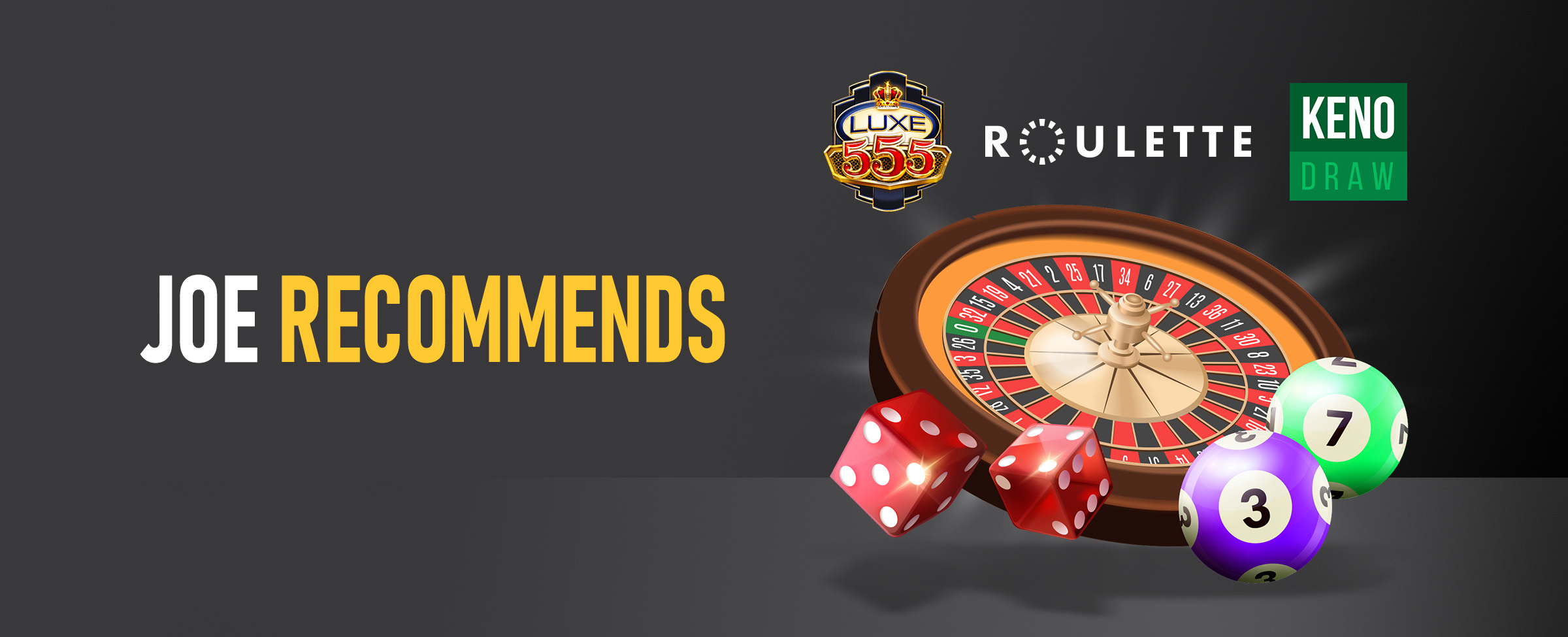 What makes Plinko a winner, and a worthy subject of another famous Joe Fortune Game Review, is the control over your bets and settings, and the novel structure of the gameplay. And it just so happens those are popular features around here. Try these on for size.
Keno Draw
The O.G. numbers game! Keno Draw is kind of like lotto. You pick up to 15 numbers from a pool of 1 to 80, hit "Play", and see which numbers match up when 20 numbered balls roll out. The more matches you get, the higher your wins go.
Roulette
As one of my top table games with the highest payouts, Roulette is another plinky-planky numbers game with a slew of selections for bets that can result in a payout of up to 35:1 for the biggest win. When you're done spinning the reels, come spin the wheels.
Luxe 555
The price might've been right for that Kambrook alarm clock, but you'll find no such junk in this pokie. Luxe 555 is your ticket to the top end of town, and you get to choose the multiplier value up to 5x on each payline as well as the type of features you play for in the bonus round. How do you like them apples, Larry?
Play Plinko at Joe Fortune Now
The Price is Right is hopefully in a state of eternal rest, but we can be glad it's survived by its brightest descendent. From the dustbin of gameshow history it sprang, and onto your own screen at Joe Fortune Casino it landed like Sully on the Hudson. You're the main – and sane – contestant here as you place a bet, set your rows, set your risk, and watch the multipliers add up. That's how this cookie crumbles and the Plinko ball plinks. The prize is right. I've ensured Plinko denounced its lineage and boosted its sense of self-worth, so drop in and watch it plink and plank all the way down, fingers crossed, to 1,000x your bet.