Mystic Elements Pokie Game Review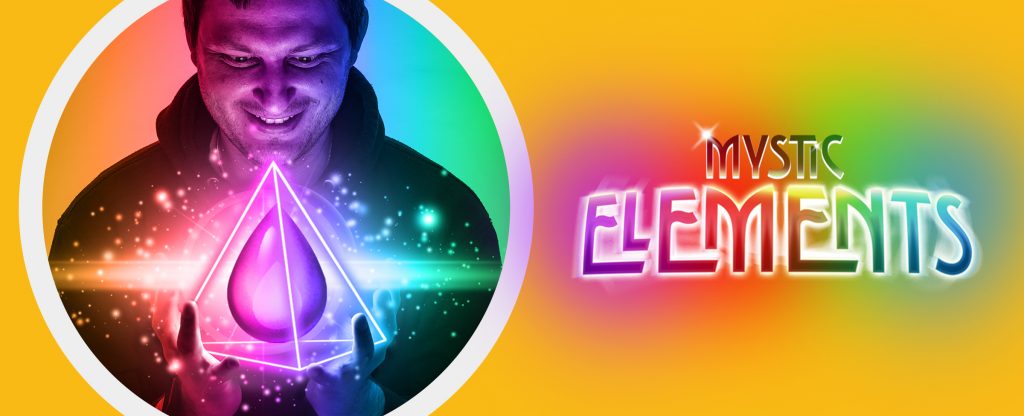 For the players at Joe Fortune Casino, nothing puts you in your element quite like tapping that "spin" button. Once the reels are in motion, it's almost as if the universe takes over and carries you through them, like the crest of a wave. 
That's a pretty good way to describe how the Joe Fortune Mystic Elements pokie works. From the moment you hit it, your bet takes you on a journey through the stars, soaring along at super speeds. You might have some theories about what lies out there in the never-ending expanse of space, and I've got a few of my own, but this mystical game has a way of sending surprising and delightful shivers down the spines of even the most seasoned pokie players at Joe's. 
Get yourself nice and zen, now, and maybe even close your eyes and take a deep breath. You're about to enter your element and experience a most mystical pokie. 
HOW TO PLAY MYSTIC ELEMENTS
Over 5 reels and 3 rows, fire warms your hands, water clenches your thirst, the earth grazes your toes, the wind blows your hair, and most importantly, the light illuminates your television so you can catch those new episodes of your fave show, which is very helpful in itself! 
Aside from its TV illumination, the light symbol is also what leads to the huge progressive jackpot, and maybe even your own name on our Joe Fortune Big Winners page. I'm rooting for you! More on that later. For now, let's see an overview of what's in store for your soothing trip through the elements:
5 reels

3 rows

10 paylines, left-to-right and right-to-left and the three middle reels

20 free spins with 3x multipliers

Up to 150 free spin retriggers 

Mystery symbol

Progressive jackpot

RTP: 96%

Bet range: .2 – 100
The Mystic Elements pokie at Joe Fortune is like seeing a comet with your own eyes, flicking on your favourite atmospheric series, and having that first sip of your favourite evening beverage, all at once. You'll be melting into the good vibes – no, the best vibes – of the whole universe.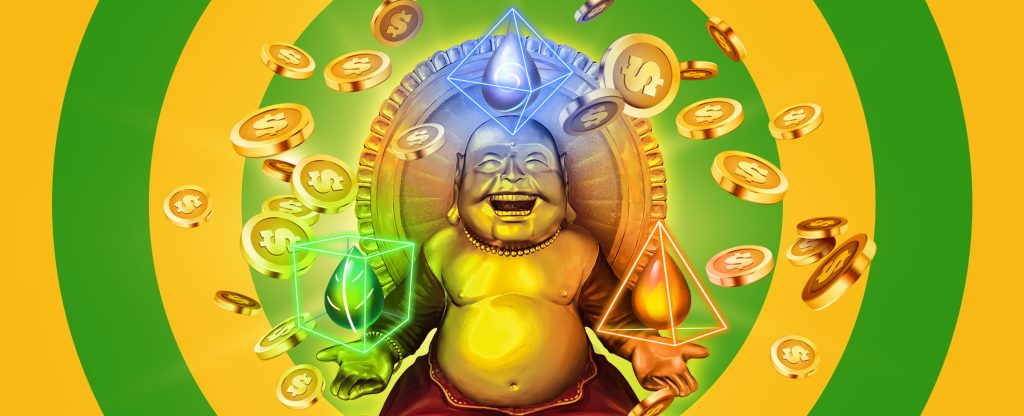 TOP FEATURES
While you're roaming through earth, water, wind and fire in search of light, you're sure to encounter plenty of other rewards that are lurking just behind the glowing reels. Keep on reading this Mystic Elements online pokie review to find out!
Mystery Symbol
The mystery symbol is like your Wild symbol, and it adds an extra dash of intrigue to an already beguiling game, appearing as a purple vortex. When you land one or two on the reels, it spins itself brilliantly into a purple haze (rock 'n' roll, people!), and reveals a brand spanking new symbol underneath. Unlike a regular Wild symbol, however, landing three or more of the mystery symbols will trigger the Free Spins round, which is where the real magic happens, my friends. 
Free Spins Feature
When you land three or more free spins symbols on the reels in one spin, you trigger the Free Spins feature. Funny, that.
This feature is mighty important. The more free spins symbols you land, the more free spins you get:
3 free spins symbols = 10 free spins

4 symbols = 15 free spins

5 = 20 free spins
Then, each win you get during free spins triggers a multiplier of 3x. But that's not all. Nope, not the steak knives: free spins can also be retriggered. That means you can keep the free-spinning soiree in motion all the way until you reach a dizzying 150 free spins.
If you're already feeling high on the free spins and mystical kool-aid, just wait until you see what light brings to the table.  
Light Progressive Jackpot Explained
While you're in the Free Spins feature (which you dutifully triggered by landing either three or more free spins symbols or three mystery symbols), you may discover the light of the universe shimmering its radiance through the reels. How poetic it makes me sound. When you land five light symbols in a winning line during the feature, all the elements converge and bestow upon you the greatest prize the universe has ever known: the progressive jackpot. 
Joe's Pro Tip
Like most progressive jackpot pokies, Mystic Elements is configured to award greater chances to higher bet sizes. So if you're in the game for the big bucks, you'll want to crank that bet up to the max. Having said that, Mystic Elements is unique because it does not require you to spin on the maximum bet size in order to win the progressive. So if you ask me, and let's say you did, just play with bet sizes that align with your bankroll… as long as you know that the bigger your bet is, the better your chances. 
Joe's Final Thoughts: Play or Pass?
The universe has plenty of bad juju, but Mystic Elements is a friendly reminder that the good in the world far outweighs the bad. Between collecting free spins with multipliers and taking a shot at the progressive jackpot with any bet size, I'd say this is the perfect pokie to warm up to and see the light. 
In other words, PLAY!
Joe recommends Games Similar to Mystic Elements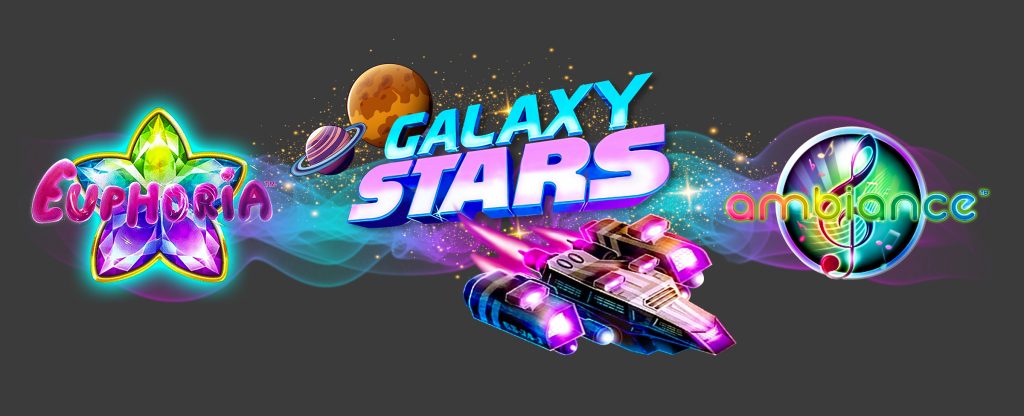 If you like the enchanting, good vibes of Mystic Elements, then you'll find yourself just as entranced in these similarly mystical games. 
Euphoria
Euphoria has never known a pokie like this. You get to spin through a psychedelic landscape with the same mystical intrigue as Mystic Elements, but this time you get multipliers soaring up to 243x, plus 243 ways to win. What a rush!
Ambiance
Don't get out of that comfy chair just yet. The Ambiance pokie has got some more – well, ambiance – along with Wilds, free spins, and multipliers to accompany your relaxing hour.
Galaxy Stars
For a more adventurous journey through the ether, grab your captain's hat and round up the crew for the Galaxy Stars pokie. You're piloting a spaceship that's hurtling through the stars on your way to Nexus Multipliers, Galaxy Spins, and Lucky Stars. Outta this world, it is.
PLAY MYSTIC ELEMENTS POKIE AT JOE FORTUNE NOW!
If you're looking for your next pokie and you're ready to sink into the hypnotic experience of floating through the universe and collecting prizes through the earth, water, fire, and wind, then come this way. The light of the universe is just a spin away, and this Joe Fortune progressive jackpot pokie is ready to embrace you while you play!