Caesar's Victory Pokie Game Review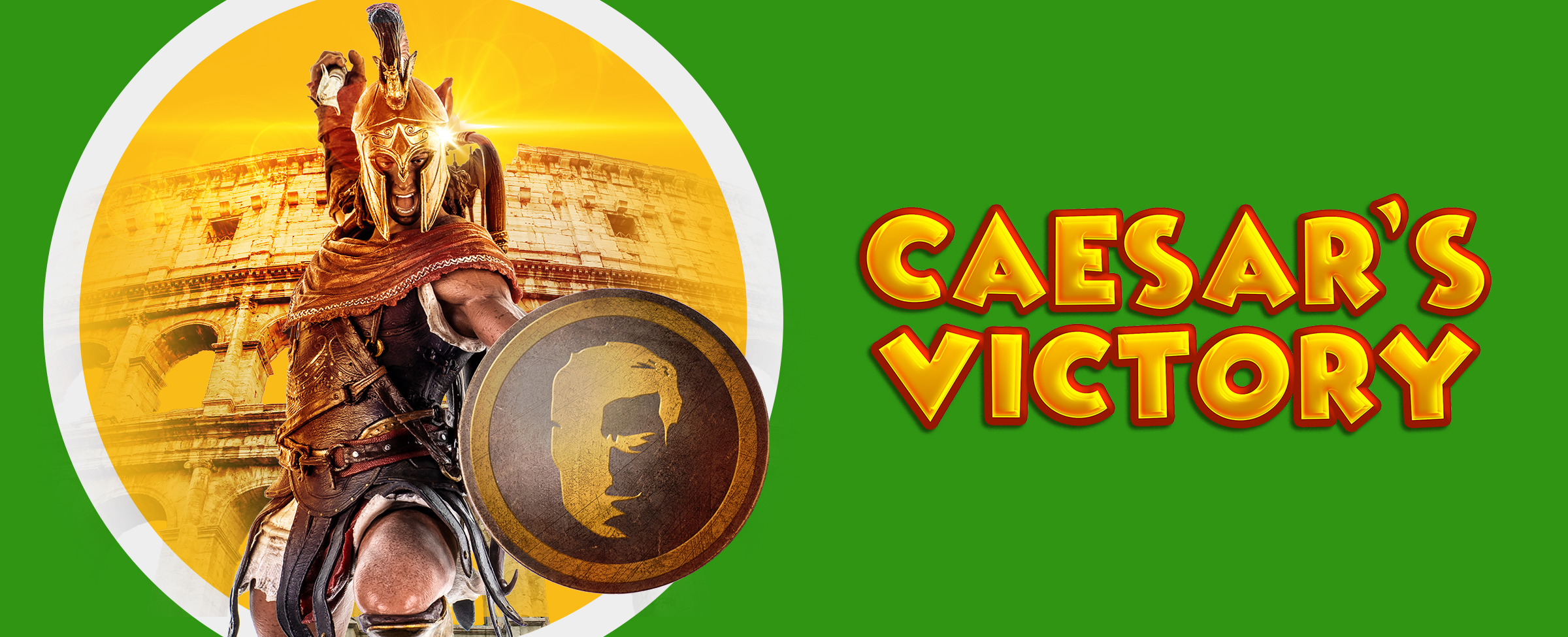 Whenever I get the urge to be a benevolent dictator in a culture of luxury and indulgence, I head to Joe Fortune Online Casino (wait, you ask, don't you already live there?) and search for the Joe Fortune Caesar's Victory pokie. You look vaguely confused but allow me to explain.
Caesar's Victory is one of my favourite online pokies to play because, not only is the theme spectacular, but the in-game rewards and the random progressive jackpot are enough to keep you on your throne for the entire thing.
You'll even get to play stand-in for Caesar's striking lover, Cleopatra, or take a ride on his horse. You won't want to confuse the two, though.
If you want to experience what it's like to be the right-hand-person of one of the greatest rulers in history, then jump on this train. We're going back in time to ancient Rome, and there's a marble throne in the Emperor's box reserved just for you. What else could you possibly want out of life? You say a jackpot? Oh, well I have that sorted, too. Thank me later.
How to Play Caesar's Victory
Caesar's Victory takes place inside a colosseum that's packed full of Romans. You join Caesar and his lover Cleopatra in the Emperor's box, but that's not where you'll sit for long. There are plenty of adventures awaiting you on these reels. Here's what's in store in this Joe Fortune online pokie:
5 reels
3 rows
20 fixed paylines
Random progressive jackpot
Exciting storyline
Free spins round
Wild symbols
Betting range: $0.2 – $200
Max win per spin is 40,000x your bet
RTP: 96%
As you've probably heard from history class, any fight within the colosseum is bound to be a bloody one. You shouldn't worry, though, because Caesar will only toss you in for a second, and you've got a shield and a helmet as your second highest paying symbols to help you in the fight, plus a chariot to wheel you away after you've won.
When all is said and done in this Caesar's Victory online review, you'll likely have a splendid time playing this ancient pokie.
Top Features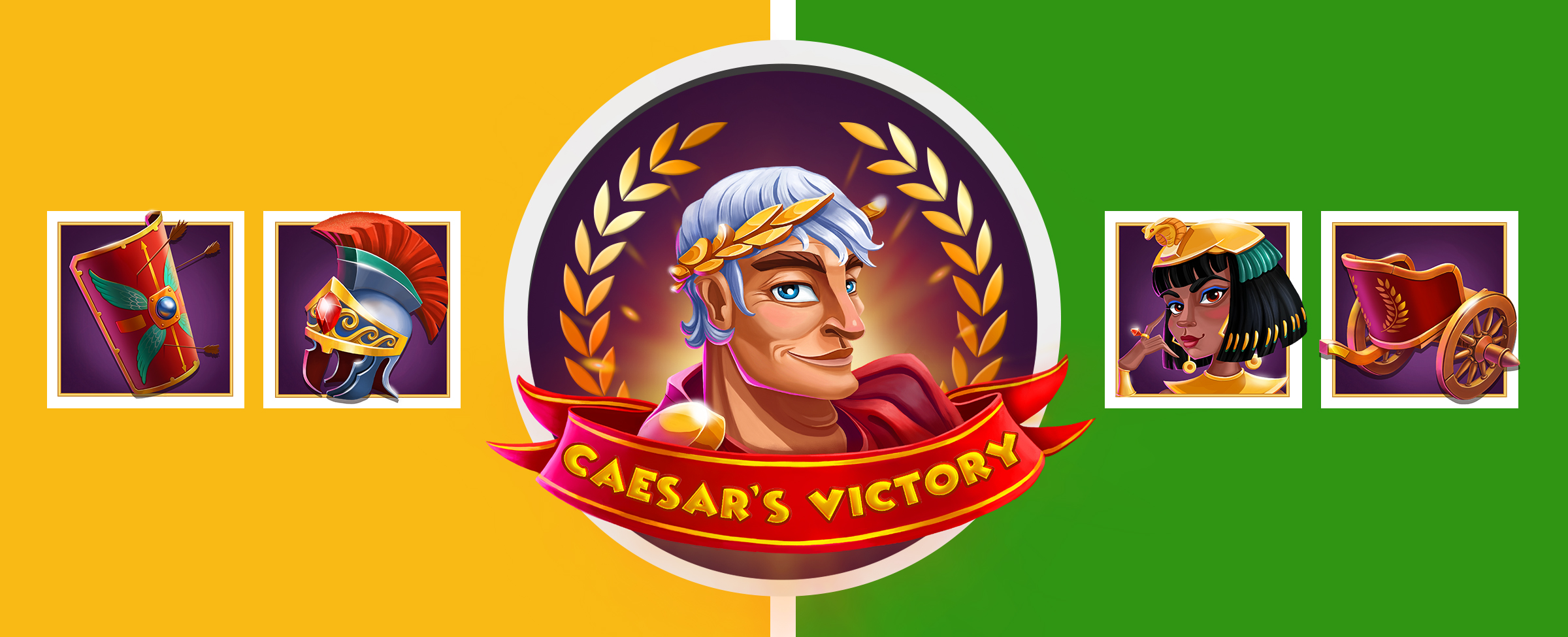 Rome wasn't built in a day, and the random progressive jackpot simply cannot be awarded at every spin. While you're waiting for the big one to strike in Caesar's Victory pokie at Joe Fortune, you'll be kept plenty busy on the reels with some other lucrative features bestowed by the emperor.
Caesar Wild
The head of Caesar immortalized on a gold coin is your wild. He can appear on reels 1, 2, 3, and 4 during the base game. When he does, you'll get the chance to really feel his power. Any win that occurs with the Caesar wild in the combination is blessed with triple the win.
Scatter Horse
Genitor is Caesar's trusty stag, and it must be said in this game Genitor is a bit on the dopey side. When he isn't hiding in the bushes behind the palace munching on leaves, Genitor might gallop onto the reels as the scatter. Any wins that Genitor gives you are multiplied by your total bet.
Free Spins
As the charming duo that they are, Caesar and Genitor make quite the jovial team in this online pokie. When one or more Caesar symbols appear anywhere on the reels and Genitor appears on reel 5, you will also be squealing with delight. That combination triggers this game's free spins round where you get 10 free spins, doubled prizes, and mad props from all the Romans watching the show.
Progressive Jackpot Explained
You know there's got to be a reason why the crowd at the colosseum is so excited. Having Caesar and a brave player like yourself in their midst is certainly something, but they can sense something bigger that you may not. There's a Joe Fortune progressive jackpot somewhere in the stands, and it rises up at any random time within the game and presents itself on a golden platter in the middle of the colosseum floor. The crowd knows, so listen carefully.
Joe's Pro Tip
As with most any real money online pokie that has a randomly awarded progressive jackpot, you can technically win the jackpot with any bet size. Having said that, the algorithm is designed to favour higher bets. So it's still a good idea to play on the maximum bet size if you can, otherwise try to increase it as high as possible.
Joe's Final Thoughts: Play or Pass?
There's something intoxicating about going back in history to one of the most fascinating and lascivious time periods known to man. You get the chance to experience the wealthy lifestyle just like the Romans, and even be the right hand man to Caesar himself. The pokie free spins and random progressive jackpot sure don't hurt the game, either.
Anyone with an imagination will have a blast in this game, so I say toss on that toga and PLAY!
Joe Recommends Games Similar to Caesar's Victory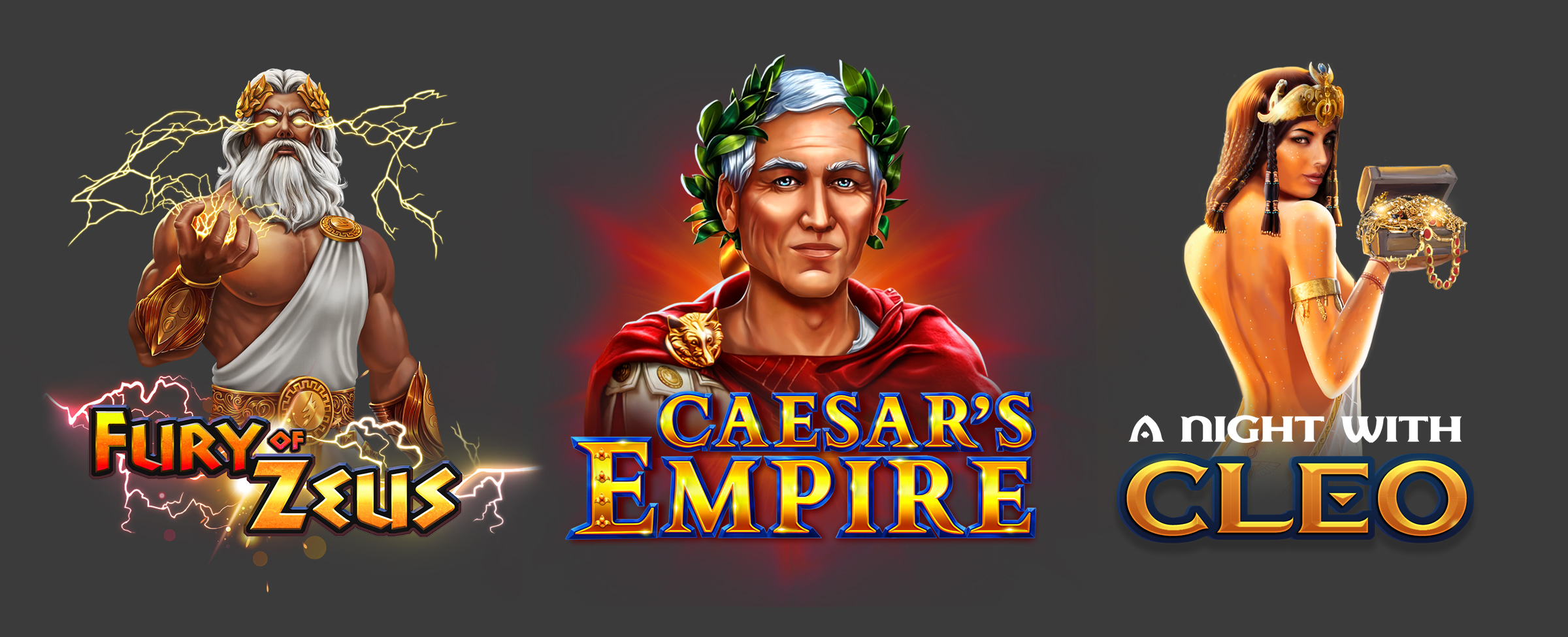 Still looking to scratch that itch? I think you'll find these contenders are perfect for another round of jackpot play.
Fury of Zeus
If you like the idea of channeling the powerful men in your pokies and landing impressive progressive jackpots, then Zeus is as good a god as any to help you along. Aim for that random progressive jackpot in Fury of Zeus, because Zeus is known to strike the reels with lightning to bless the mortals who visit Mount Olympus.
Caesar's Empire
If you're wondering which pokie jackpot to play next, Caesar has yet another empire that's looking for a ruler.  In Caesar's Empire, the colosseum is extra-large, as well as the free spins and the random progressive jackpot.
A Night With Cleo
In Caesar's Empire, Cleo might have been all for him. In A Night With Cleo, she's had a change of heart, and this time she's all about you. There's also a randomly awarded progressive jackpot in this game, so keep your visit with Cleo on the down low – we wouldn't want to upset Caesar.
PLAY CAESAR'S VICTORY POKIE AT JOE FORTUNE NOW!
You can hear the crowd roaring from deep within the palace, and it's best not to keep them waiting. You'll just need to make a deposit with any of our deposit methods (hint: bitcoin is the best for online pokies), then place your wager and fire up the reels. All hail the Joe's pokie player!