Bitcoin Makes These Popular Pokies Better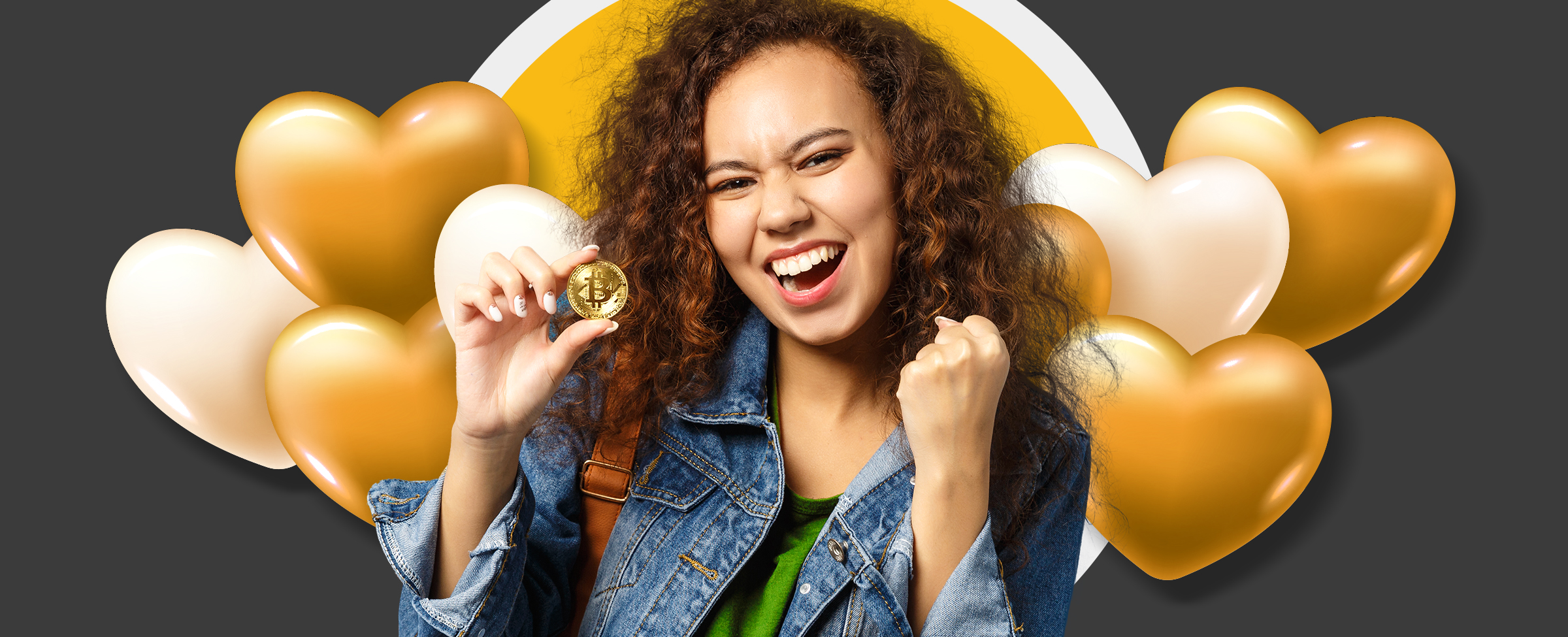 Welcome to the future, my friends, where your money doesn't necessarily slide into your wallet so easily. I never thought I'd see a day when my cash was kept in a little locker on my desktop, but then, I never thought I'd toss out my CD collection either. The times roll on, and in this case, they open up a whole new world of benefits and incentives.
Having been in the biz for a while, I can say that, hands down, Bitcoin is the best for online pokies, no ifs or buts. Bitcoin is:
     ✓ More secure than any bank
     ✓ More private
     ✓ Infinitely faster
     ✓ Way more reliable
     ✓ Giving you bigger bonuses
In fact, if it was a person, you'd want to marry it. And with a Bitcoin casino like Joe Fortune, you can play hundreds of online pokies and casino games with that shiny, trusty crypto coin, too!
So, what are the most popular Joe Fortune Bitcoin pokies to start playing first? You ask all the right questions.
10 Times Vegas
If there's anything we know from playing with Bitcoin, it's that you can use Bitcoin to go big. Like, Vegas big. That's the biggest there is in my world!
While you're strutting the Strip in your shiny getup under the glowing neon lights, you could find yourself having the time of your life in 10 Times Vegas, your bitcoins glimmering through the balance metre like a beacon through the fog.
Your senses will be overwhelmed in the best possible Vegas way, but another will kick in: a distinct sixth sense for jackpot prizes. Wild multipliers will spin through the game at 2x, 5x, and 10x, bringing with them their own paytable for bigger Bitcoin-worthy prizes.
If your Wild retrigger combination is a winning one, you could be witnessing the extra-shiny jackpot symbol, which appears at random. If it does, you're trying your luck at a jackpot spin on a single payline. The number of jackpot symbols that land will determine how much you've won. Then you can take those casino bitcoins straight to the Joe Fortune winners' checkout and withdraw your riches. Viva Las Vegas, baby.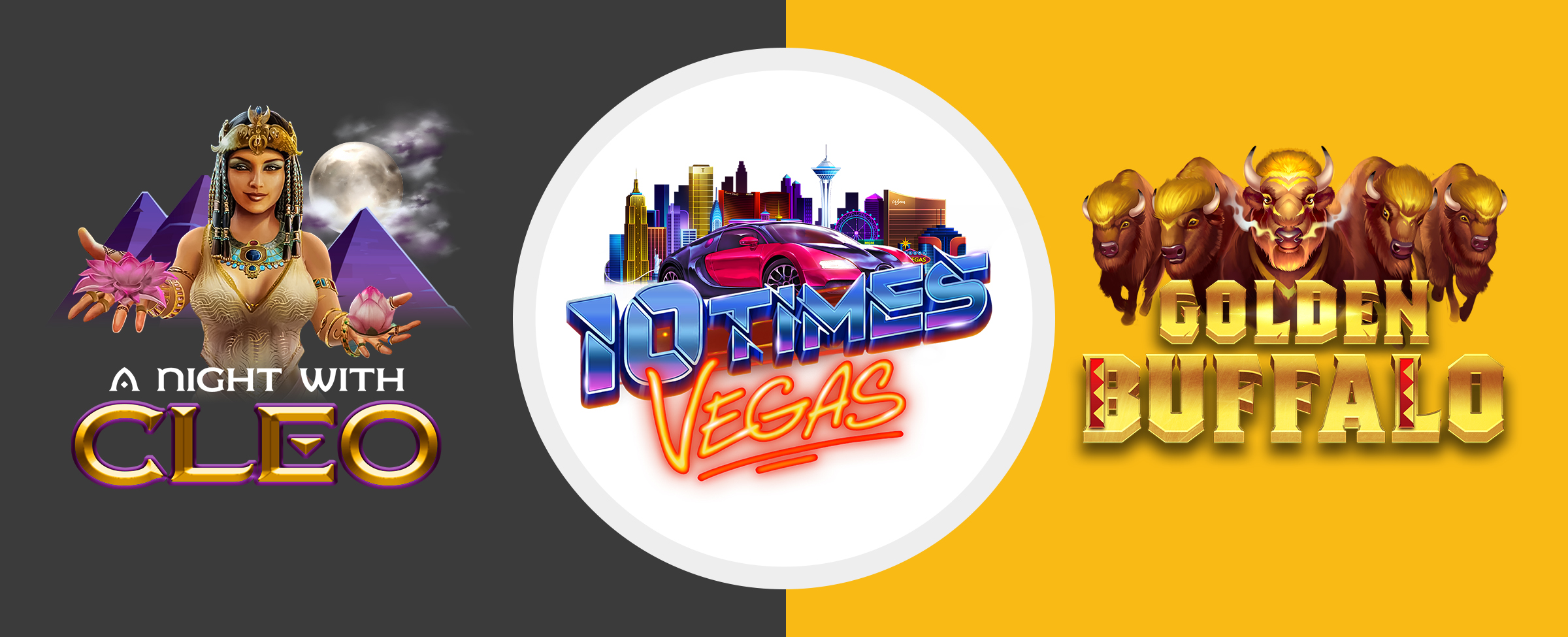 Golden Buffalo
We've got even more gold on the horizon! The golden buffalo is just as golden as your bitcoin, but less virtual since we can see, with our own eyes, his glimmering fur blowing in the wind.
This Golden Buffalo is always galloping through the reels in the canyons of the old west. He has some company along for the journey as well: the sinister looking raccoon, the fierce-faced eagle, and the howlin' wolf. They'll all keep you company as you dash through the plains with 4,096 ways to win.
From the golden beast himself, to the golden bitcoin fueling those reels, the real gold of the game comes inside the bonus round. You get there by landing three bonus symbols which are also framed in gold (are you sensing a theme yet?). Once you get three, you trigger the Free Spins bonus round which could give you up to 100 free spins with wild multipliers up to a whopping 3,125x. And that's why these beasts are so popular!
Then it's time to take those winnings and run! Or gallop. However those pins of yours like to travel.
Are these shiny beasts piquing your interest? Read more about them in our complete Golden Buffalo pokie review.
A Night with Cleo
When you spend A Night With Cleo, the entire night is about treasure, gold, and coins… and you. You are practically bathing in gold from the moment you step inside her palace, and when she's feeling extra generous, she'll more than likely swell that casino bitcoins pile of yours to the size of her… palace.
Poor Cleo, though, is positively weighed down by material things. Marble, onyx, silver, synthetic cotton blends… oh yes, her garments are unbearably heavy. She'll be eager to top up that bitcoin balance, if only you'll pretend to avert your eyes when she has unencumbered herself by tossing the Prada and the Versace pieces to the floor.
That's exactly why she invites you inside her chambers for the Gamble Feature. After any winning spin in the game, you can opt to click on the feature and join her there. Cleo will offer you a choice; if you choose the hand that contains a lotus flower, she'll double your bitcoin winnings, which you'll agree is sufficient compensation to withstand the removal of Cleo's next layer of dreadful, dreadful fabric.
This A Night With Cleo online pokie review will spell it all out for you, since it's not uncommon for players to lose their mind and forget their own name when they hear hers.
---
Casino referrals are even sweeter right now. Joe's giving $50 upon your mate's first deposit.
---
Instant Inferno
Phew, is it getting hot in here, or is it the blazing sun in Egypt? Probably both, but add to this a red hot fire flickering up from the underworld, and you have yourself a slow-roasted Joe. It was good while it lasted….
Yep, that's some next-level heat, and it's all thanks to the blazing wins and popularity of Instant Inferno. If you follow the flames, you'll soon catch the echo of a guitar riff. That means you're headed in the right direction. As far as hell goes, anyway. That's the man from Down Under himself (the other land Down Under), and he seems to know his way around the electric guitar. His folks must really regret not sending him off for harp lessons.
This prodigious Prince of Darkness also has a thing for scatter symbols, and there are two to choose from. The milder yellow flame scatter pays more than regular symbols, and the mega hot red-flamed scatter pays even more than that. That's when your bitcoin balance will really start to burn a hole in your digital pocket.
Once you get to the Pick Me feature in this Joe Fortune pokie, where you can select matching tiles to win multipliers up to 20x, the bitcoins will be so crispy that it'll melt your mobile or PC, and your mind. But you're cool enough to handle it. Stick a fork in me – I'm done!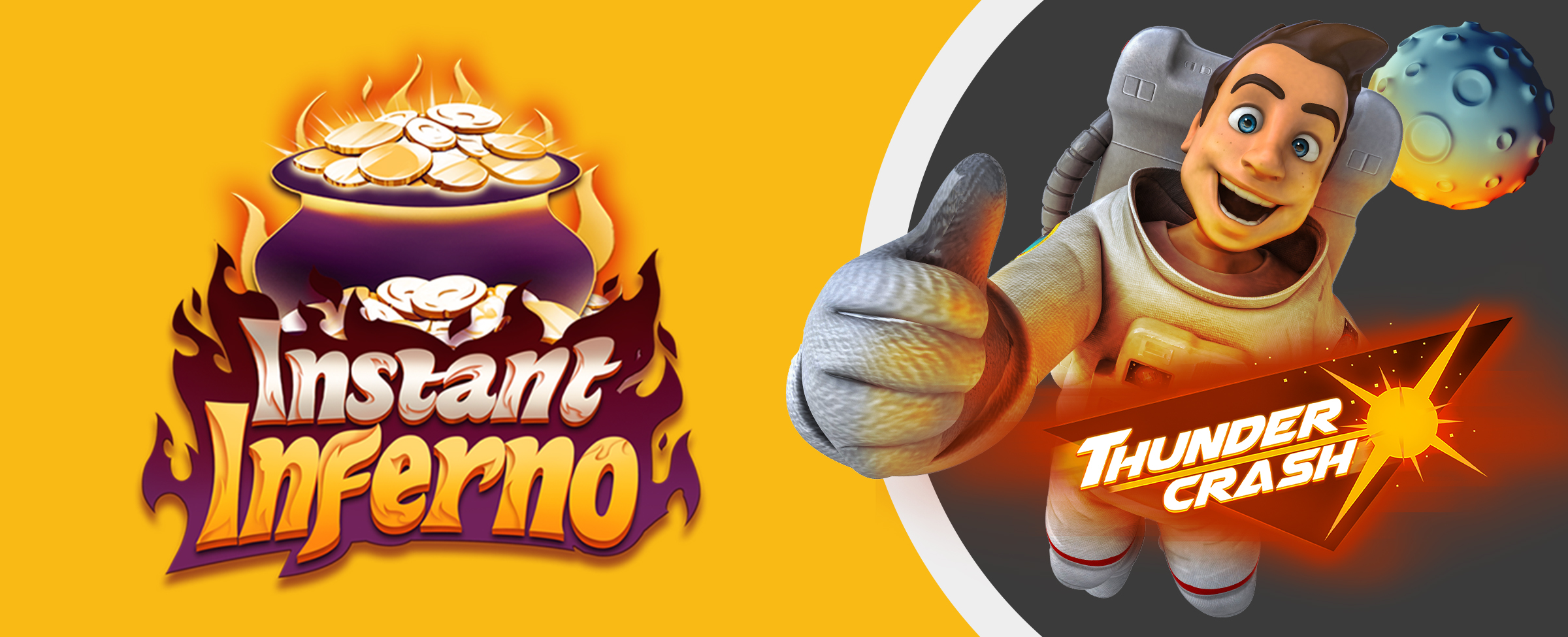 Thundercrash
You'll hear a lot about my favourite pokies to play online at Joe's, but what you don't hear every day is my favourite arcade game to play online at Joe's.
What are you talking about, Joe? Tell me more!
You twisted my arm. This little beauty is a throwback in the best possible way, combining the old (arcade) with the new (Bitcoin). Hark back to those childhood days spent at the arcade in the day's fashion (me: happy pants and a Chelsea FC jersey), and imagine pulling your own personal arcade from your pocket to transfer some computer money. Suddenly I feel like Marty McFly.
So what are we playing now? Ahhh, yes: enter Thundercrash, my most special of specialty games. You're the king of the ship! Or the captain. Captain by occupation, King by reputation. Now, this ship is hurtling through space, dodging debris and seeking out multipliers to boost your winnings. The farther your ship goes, the more multipliers you collect. You could keep going… and going… and going… BUT BEWARE! Any second could be your last, because the ship could crash, and you could lose it all. Even your crew. The investigation would tie you up for months.
To be the next Sully, though, you'll want to hit "Cash Out" to stop the ride before the crash can occur; then you can gleefully take your Bitcoin casino winnings and run, leaving your crew thinking you're one strange cat, but Captain of the Year, nonetheless. Make that Crypto Captain.
Need some help getting on board at a Bitcoin casino? Help is my middle name! (Actually, it's Gavin. Don't tell anyone.) In fact, I wrote a guide precisely to help you to understand Bitcoin and the crypto blockchain. Remember that the popular online pokies at Joe Fortune Online Casino are the same with Bitcoin, but your deposits and withdrawals have a lot more reliability, privacy, and speed!
Read about must drop jackpots here.