Bitcoin Blackjack in Australia
Play with crypto & Claim Your Welcome Bonus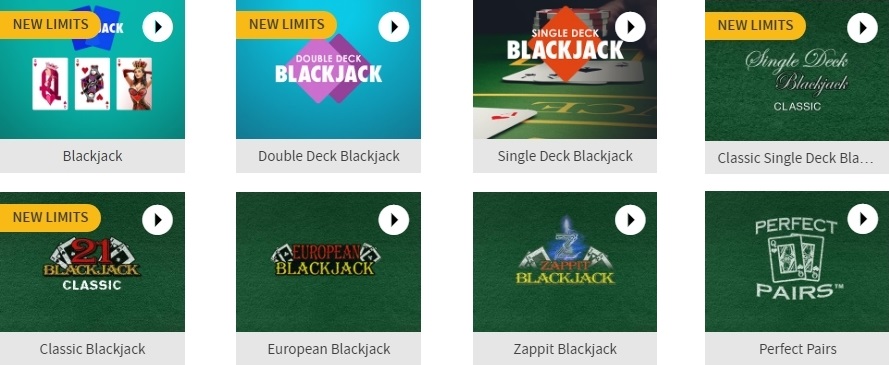 Joe knows: Bitcoin blackjack in Australia means great online casino action right from wherever you're sitting, with tons of action at all our different Blackjack tables.
Playing Bitcoin blackjack – we'll also call it crypto blackjack, since we now accept a number of different cryptocurrencies at Joe Fortune – in Australia means that Aussie players can use the cryptocurrency to play one of the most popular online casino games of all time. Joe Fortune is a highly trustworthy online casino, and we know that crypto is very secure too.
Those other cryptocurrencies that are now available to play with at Joe? We'll get into them a bit further below, including Ethereum blackjack and Litecoin blackjack as just two popular examples.
Bitcoin was the original however. Our players enjoy being able to hit the blackjack tables quickly, avoiding the delays and hassles that can sometimes arise when using standard currency to make transactions with your account.
Quick deposit speeds and fast ways to withdraw your winnings are a couple of the advantages that crypto blackjack players will enjoy.
Joe can also score you a bigger welcome bonus when you play blackjack using cryptocurrency. This means more funds for you at the online blackjack tables, right from the start.
There are also no withdrawal fees when you use cryptocurrency, which means more of your money stays in your stack when you're aiming to hit that special number 21.
Privacy is also a perk with Bitcoin blackjack. Your money goes straight from your crypto wallet to your account, so it's private and there are no third-party people peeking in.
Bitcoin Pokies are a great way to also play with cryptocurrency, whenever you want to take a quick break from the blackjack tables. They're a specialty of Joe's, and your crypto funds also can be used to play hundreds of these amazing adventures.
How to play Bitcoin blackjack at Joe Fortune?
For starters, there's Joe's got a comprehensive help section full of FAQ's that will help you get going in no time in the world of crypto blackjack.
We're also laying out some of the steps here if you want to dig in right away…
First you need to set up a Digital Wallet and an Exchange Wallet. These wallets enable you to buy crypto from your bank or if you prefer, you can get it transferred directly from a fellow cryptocurrency holder.  It's very quick, and the blockchain technology underneath it all makes it completely trustworthy.
Digital wallets and exchange wallets allow you to deposit the funds into your Joe Fortune account. Millions of people use them daily now, and they become super simple to use right from the start.
Your exchange wallet receives and sends funds, just the same as if you were adding funds to your online bank account.
Once your funds are in your Joe Fortune account, you can start playing crypto blackjack, Bitcoin pokies, or any of Joe's other great online casino games. You'll soon realize how crypto deposits and withdrawals make for a superior playing experience.

Why play blackjack with Bitcoin at our casino?
If you haven't been convinced by all the great info above, no worries mate. Let's list a few more reasons here…
First off, you are in full control of your funds with Bitcoin, Ethereum, Litecoin and other accepted cryptocurrencies. They're stored in your digital wallet and not on our servers. This means no approvals are needed from external parties like credit card companies. When you're playing Bitcoin blackjack it's all eyes on the prize, beating the dealer without busting.
Next, Joe knows you want quick access to your funds. Playing with cryptocurrency is more direct – i.e. those third parties we keep mentioning are not involved in crypto casino play, so you can go ahead and hit the tables sooner.
Of course, bigger bonuses for playing Bitcoin blackjack when you join (as compared to standard currency blackjack) are a sweet reason to get in on Bitcoin casino action too – maybe the sweetest. Extra funds are always handy.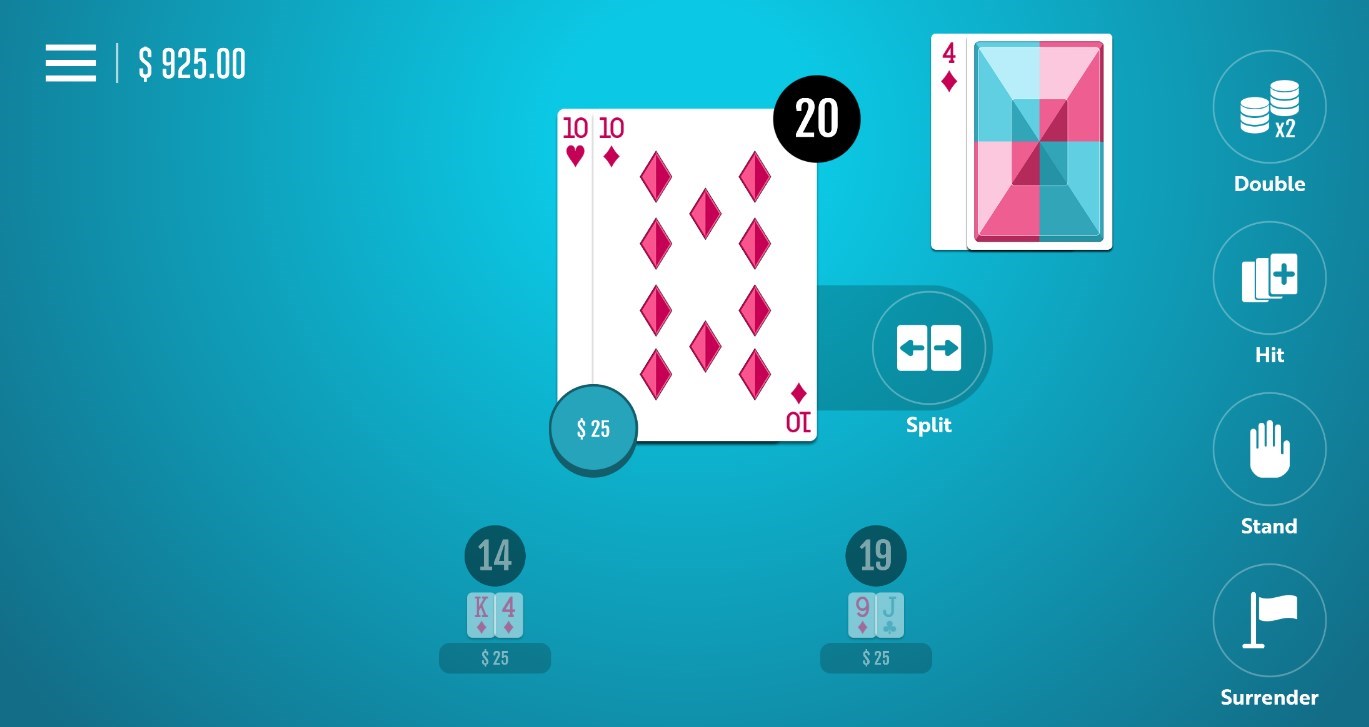 What are the Bitcoin blackjack games you can play at Joe Fortune?
Crypto blackjack is a versatile and popular game everywhere in the world, and this includes Joe Fortune's backyard, Australia. This means that people have created variations of online blackjack that even exceed real life casino action.
It also means that there's a crypto blackjack game happening 24/7 at Joe Fortune. We've got 8 different blackjack-based games in our online casino, serving the needs of every type of crypto blackjack player. Let's go over a few of them in more detail…
Classic blackjack, where you play to get close to 21 without going over, is, well, a classic. It's the game of blackjack that you probably learned first as a young Aussie…
Single Deck and Double Deck are two other types of crypto blackjack games that each have their own skill requirements, and you can try each one out to see what suits you best.
European Blackjack is different from American blackjack in the way you interact with the dealer. You the player make all your moves, including doubling and splitting, before the dealer receives the second card (the hold card). Another difference that is up to personal preference that is the dealer is required to stand on a soft 17 in the European version, while they have to take another card in the American version of Bitcoin blackjack.
Zappit and Perfect Pairs are fun, lighter variations of blackjack that will get the adrenaline flowing right away.
So there's lots to choose from in Joe's online blackjack collection of games. And it doesn't matter whether you're in Perth, Melbourne, Sydney, Brisbane or in the middle of the Outback (although coverage might be spotty there), you can play blackjack online, any time of the day with Joe Fortune.
Welcome bonus if you use Bitcoin at Joe Fortune
Bitcoin blackjack players get a leg up on regular online blackjack players at Joe Fortune, who already receive a whopping amount of up to $5,000 when they join and make their first 3 deposits.
Crypto blackjack players can receive up to $2,000 in bonus funds when making a deposit using crypto as a first-time depositor. Then on the second and third deposits, you can score a total of up to $3,000 more.
The nicest perk, whether it's Bitcoin, Ethereum blackjack or Litecoin blackjack you're starting to play with, is an extra 30 Free Spins to try out on some of our famous and fabulous online pokies.
Standard currency depositors can't get this extra perk – it's just for you crypto cool cats.
Other cryptocurrencies you can play blackjack with at Joe Fortune
Crypto casino players in Australia playing with Joe Fortune can now also use Ethereum (ETH), Bitcoin SV (BSV), Bitcoin Cash (BCH) USD Tether (USDT), and Litecoin (LTC) – all of these are eligible, on top of Bitcoin (BTC) of course. We expanded to all these other coins to give our players even more flexibility.
Every crypto coin turns into AUD when it hits your account, so the price ups and downs that do happen in the world of cryptocurrency won't affect your fun and Fortune.
What other Bitcoin casino games can you play at Joe Fortune?
Beyond Bitcoin blackjack, online table games are a hit at Joe Fortune's Bitcoin casino. Online roulette and super popular games like Craps and Bingo are always available 24/7.
We've got crypto pokies by the hundreds too, from classic Vegas-style games to adventures in the forest and every other setting you can imagine.
And, the hottest thing going with our online pokies right now is our Hot Drop Jackpots. They are guaranteed jackpots with some our most popular pokies, and we're adding new ones regularly.
HDJ's, as Joe calls them, offer crypto pokies players a chance to win guaranteed jackpots on an hourly, daily and weekly basis.
Get these, and all kinds of Bitcoin casino games, while they're hot at Joe Fortune!